Opera GX becomes Lead sponsor of esports team Moist Esports, extending partnership with YouTuber MoistCr1TiKaL
Reading Time:
2
minutes
Opera GX, the world's first gaming browser with over 20 million monthly active users, is proud to announce that it has become lead sponsor of trailblazing esports team Moist Esports, founded by fast-rising YouTube and Twitch influencer Charles White Jr, aka MoistCr1TiKaL.
"Moist has been shaking up the status quo in gaming ever since he first arrived on the scene, with his disruptive style and attitude. And like Moist, Opera GX is proud to be the channel of choice for connecting millions of gamers straight into the content and people they really care about, which is why we've been working closely with Charlie for the last few years. And because of our shared philosophy, we're proud to be taking our cooperation to the next level by sponsoring Moist Esports and extending our already successful partnership, which we believe has huge potential." said Maciej Kocemba, product director of Opera GX.
Founded in 2021, Moist Esports has quickly become one of the most recognizable teams in esports, already securing several major tournament wins including the Rocket League Championship Series 2021–22 Spring Split Major, Super Smash Con: Fall Fest and MomoCon 2022. However, despite these major achievements, MoistCr1TiKaL, winner of best variety streamer at The Streamer Awards 2022, has spoken openly about the significant financial losses his team has endured, as part of its ongoing quest for glory.
With the launch of Moist Esports, Charlie has once again channeled his fresh energy and approach into transforming a new realm of gaming. Opera GX is fully aligned with the spirit and ethos of Moist Esports, and the sponsorship will not only help to directly fund the team's continued achievements, but it will also enable the gaming browser to scale its existing partnership activities and create a deeper affiliation with MoistCr1TiKaL and the Moist Esports team.
For example, Moist Esports fans will be able download Opera GX and activate exclusive Moist Esports browser backgrounds, as well as accessing a calendar featuring all of the team's events from within the browser. In addition, the Opera GX logo will continue to feature across the front of Moist Esports team jerseys, as well as being included on screen for all Moist Esports watch parties streamed on Twitch.
"Opera GX already has a long-standing relationship with MoistCr1TiKaL, so it makes total sense to take this to the next level and announce Opera GX as the lead sponsor of the Moist Esports team. Together I know we can smash it," said Charles White, Moist Esports.
QUEEN ELIZABETH OLYMPIC PARK, THE UK'S HOME OF ESPORTS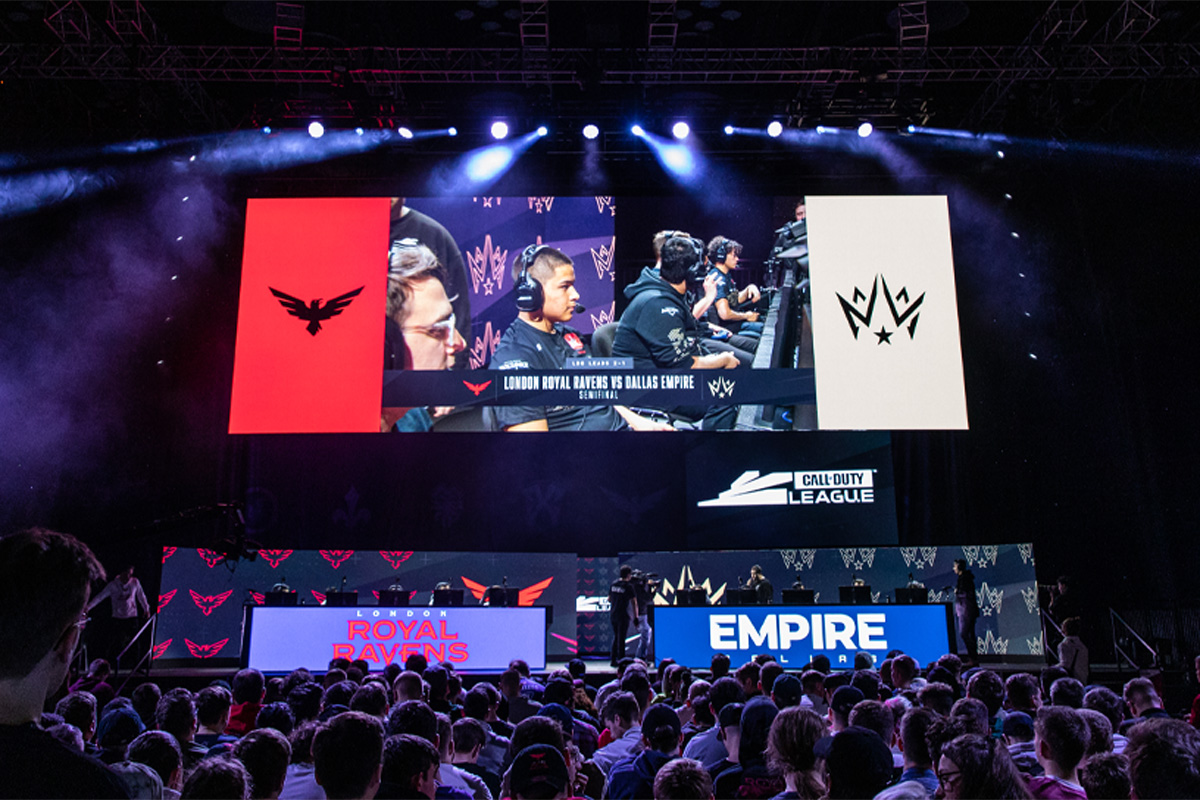 Reading Time:
3
minutes
Queen Elizabeth Olympic Park is fast becoming the home of esports in the UK, with its premier esports arena, Copper Box Arena, at the centre of this rapidly growing industry as it welcomes the World Series of Warzone Global Finals.
London's third largest arena has already hosted major esports tournaments featuring popular games such as Apex Legends, League of Legends (LoL Esports), Gran Turismo, among many others, drawing in avid esports fans from all over the world.
Queen Elizabeth Olympic Park welcomes esports tournament World Series of Warzone Global Finals.
The leading innovation campus, Here East, on Queen Elizabeth Olympic Park, is now home to a thriving esports community and promoter Esports Engine.
The global games market has more than doubled in value from $70.6Bn in 2012 to $180.1Bn in 2021.
Hub of esports education with courses at Staffordshire University London based at Here East and College of Esports at Lee Valley VeloPark.
Copper Box Arena, managed by GLL, a charitable social enterprise and worker-owned cooperative, operating under the community-brand, Better will welcome the World Series of Warzone Global Finals on Saturday 16th September.
The world's best Warzone players will battle it out live for a staggering $600,000 in prize money. The event will even include the iconic Solo Yolo event, which will see 150 Warzone demons go rogue, battling it out individually for a chance to claim the crown and a whopping $100,000 prize for the last player standing.
The last CoD event in London was back in 2020 when the London Royal Ravens held some of their electrifying home matches at Copper Box Arena.
The 7,500 seater arena's flexibility enables it to accommodate the diverse event set-ups different esports events require from a full auditorium, to accommodating event and expo combined, from end stage to centre stage to projection onto the field of play itself.
The Mayor of London, Sadiq Khan, said: "Queen Elizabeth Olympic Park is a global leader in esports. The Park is harnessing this growing industry, becoming a hub for skills training and jobs in the sector, and helping to create a better, more prosperous London for all. The eyes of the gaming world will be on the Copper Box Arena this week, as tens of thousands of visitors take part in the exciting programme of events, with millions more joining in online."
Lyn Garner, Chief Executive of the London Legacy Development Corporation, said: "It's fantastic to be welcoming another esports event to the Copper Box Arena which has established itself as the capital's prime esports venue. The esports cluster evolving here on Queen Elizabeth Olympic Park drives huge opportunities for learning and jobs and makes a major contribution to the economy."
Gavin Poole, CEO of Here East, said: "It is wonderful to see the Queen Elizabeth Olympic Park's transformation into a vibrant hub for the esports community.  Home to world-class tech companies, leading educational institutions and creative businesses, Here East has long supported innovation in the gaming industry.  We are thrilled to be at the forefront of this rapidly evolving sector, solidifying East London's reputation as the leading destination for esports in the UK."
Stuart Hutchison, General Manager at Copper Box Arena, said: "We're immensely proud to be part of the emergence of esports. Copper Box Arena is rapidly becoming the home of esports in the UK after hosting huge tournaments such as League of Legends and Apex Legends already this year. We are now excited to be bringing yet another high-profile game to life in Call of Duty Warzone."
Esports has garnered immense popularity, with viewership for events rivalling that of traditional sports, and the park is at the forefront of embracing this global phenomenon. As esports continues to capture the hearts of many, Queen Elizabeth Olympic Park is positioning itself as a leading destination for esports in the UK, offering a dynamic and cutting-edge environment for esports tournaments, athletes, and fans alike.
XFINITY ANNOUNCED AS OFFICIAL SUPPORTING PARTNER OF THE ESPORTS AWARDS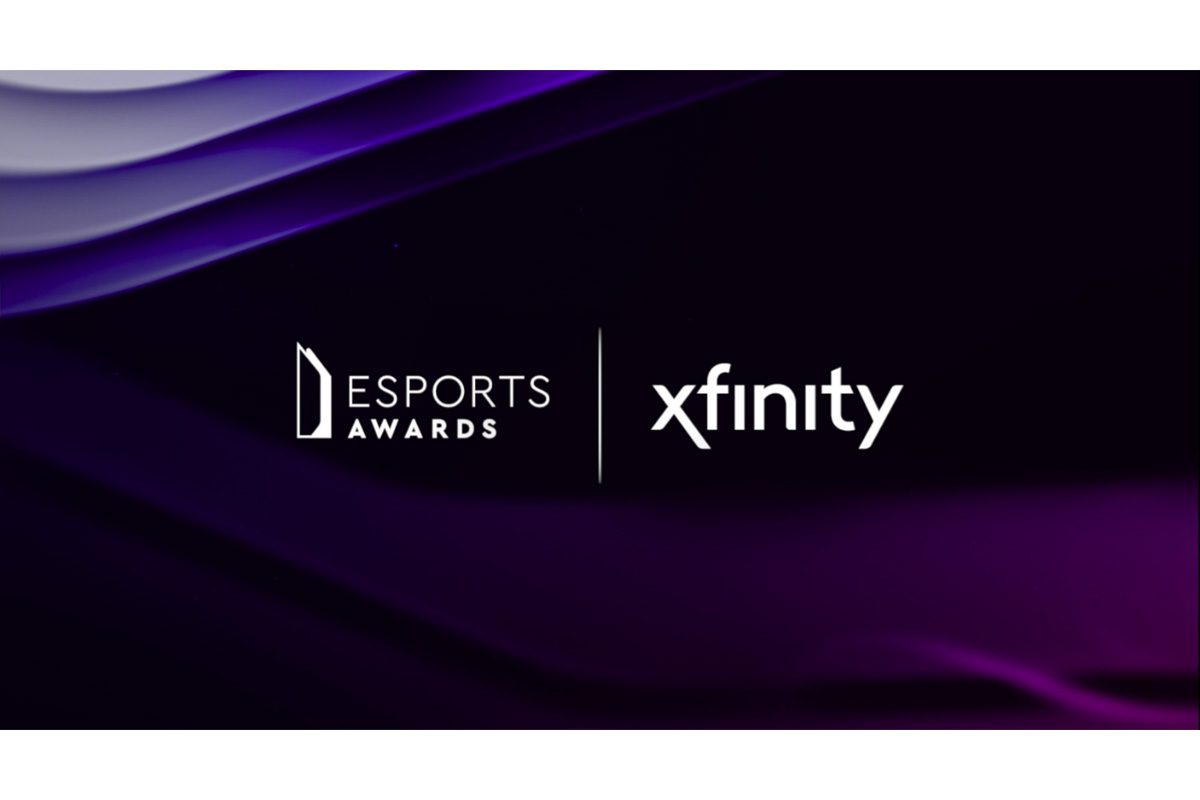 The Esports Awards are the most prestigious night on the esports calendar. Xfinity is now its Official Supporting Partner. This exciting partnership between the United States' largest Internet provider and the premier platform for recognition in esports excellence and highlights the growing significance of esports on a global scale.
As part of the partnership, Xfinity will present the Esports Content Creator of the Year award during the main ceremony at Zouk Las Vegas on November 30th. This year, the Esports Awards and Xfinity are offering the Ultimate VIP Esports Awards Experience. This initiative through Xfinity Rewards- Xfinity's free customer appreciation program – aims to reward passionate esports fans with a once-in-a-lifetime opportunity to attend the Esports Awards ceremony as VIP guests, sharing the spotlight with their favourite influencers and celebrities.
"This partnership with Xfinity represents a significant milestone for the Esports Awards." said Mike Ashford, CEO of the Esports Awards "Xfinity's dedication to innovation and the esports community aligns perfectly with our mission to celebrate the incredible talents and achievements within the industry."
Mark Cruz, Senior Director of Brand Partnerships at Xfinity, commented "As one of the premier industry events, the Esports Awards are the perfect partner to help reinforce how we deliver the best gaming experience on the Xfinity 10G Network. We're excited to continue to fuel the next generation of gamers, keeping them connected to their online communities."
The Esports Awards' goal of elevating the esports industry aligns seamlessly with Xfinity Internet's commitment to providing gamers with the ultimate experience. The Xfinity 10GNetwork stands as the pinnacle of Internet service for gamers, boasting unrivalled reliability, capacity, and low latency.
However, the commitment to excellence doesn't end there. Xfinity is continually at the forefront of innovation, with plans to further enhance the Xfinity 10G Network in the coming months, making it even smarter, faster, and more reliable. Their plans for multi-gig symmetrical speeds and ground breaking ultra-low latency features will reshape the gaming experience, making it the Internet provider of choice for players who are serious about what they love.
The 2022 Esports Awards ceremony, held at Resorts World Las Vegas, was a monumental event attended by some of the biggest names in esports and beyond, including PUBG MOBILE, LOUD, and Matthew 'Nadeshot' Haag, who were honored with awards. The 2022 Esports Awards campaign also achieved remarkable milestones, with over 17 million total viewers, 115 million impressions, and 10 million votes cast.
Key dates include:
20th September: Pro and On-Air nominees reveal
13th – 20th November: Turbo voting period–votes are worth double
20th November: Voting closes on all categories but 3
25th November: Voting closes for Esports PC Player, Esports Organisation and Esports Team of the Year
27th & 28th November: Inaugural Scholars
29th & 30th November: Esports Awards 2023
Unveiling the Ultimate Gaming Showdown: Stryda and Riot Games Present the Valorant Nordic Clash Championship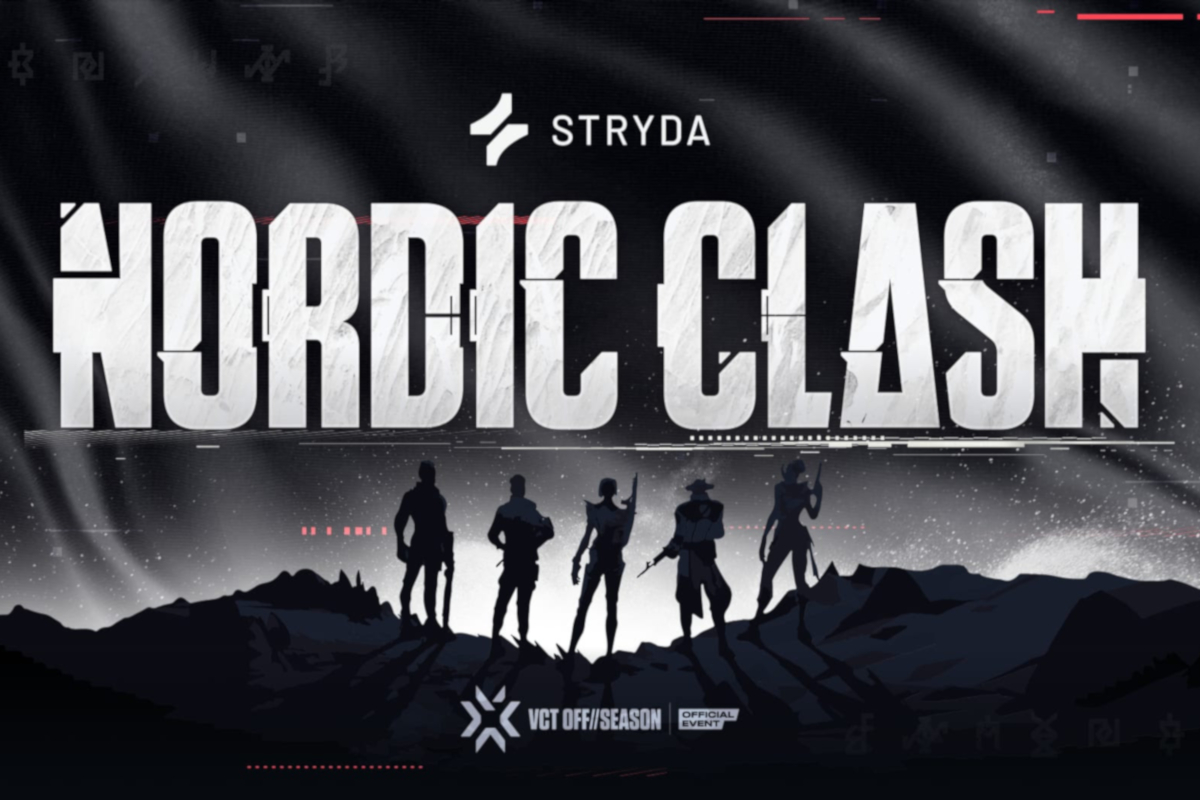 Reading Time:
2
minutes
eSports powerhouse Stryda has again joined forces with Riot Games to announce the Stryda Valorant Nordic Clash championship. This much-anticipated tournament calls on gamers of all levels to showcase their skills against one another across the Nordic region.
Commencing in October and culminating in a nail-biting grand finale in December, the Stryda Valorant Nordic Clash tournament promises an extraordinary display of skill, strategy and intensity. This collaboration serves as a testament to the unrelenting commitment of both Stryda and Riot Games to elevate and celebrate the talents of eSports players.
New Addition: Clan Events
At the same time as unveiling the Stryda Valorant Nordic Clash, Stryda is thrilled to present a revolutionary addition to its platform, Clan Events. Launched this week, Clan Events offers a fresh and engaging competition format that not only provides users with a new level of activity but also serves as a way to qualify for the upcoming Stryda Nordic Clash. Clan Events centres around collaborative team play; members must unite their skills to accumulate points. The primary objective is for clan members to team up as a party of five (a 5-stack) and play Valorant matches. Victory earns the clan one point while a defeat results in losing one point. Clans then compete based on their accumulated points, vying for the top spot on the leaderboard.
Distinctive Features of Clan Events
Unlike Stryda's existing competition format, Ladders, Clan Events boasts distinct characteristics that set it apart:
Free participation: Engaging in Clan Events comes at no cost, ensuring accessibility for all users.
Collective play: Clan Events emphasize collaborative play, requiring a team of five clan members to participate in each match.
Unique scoring system: The scoring system is tailored exclusively to Clan Events, enhancing the competitive dynamics and fostering strategic gameplay.
This innovative addition not only widens the horizons for eSports enthusiasts but also introduces a new way for clans to prove their strength on the gaming stage.