THE CANADIAN GAMING ASSOCIATION ANNOUNCES ELECTION OF NEW BOARD MEMBERS
The Canadian Gaming Association (CGA) announced the appointment of five new members of the Association's Board of Directors, which took place during the CGA's Annual General Meeting on December 7, 2022.
Bruce Caughill
Bruce Caughill is Managing Director (Canada) for Rush Street Interactive, a trusted online gaming and sports entertainment company through its BetRivers.com brand. Prior to this role, Mr. Caughill served as Chief Legal Officer with the Alcohol and Gaming Commission of Ontario and before that was the VP Legal and Chief Compliance Officer with the Niagara Casinos, Canada's largest commercial casino operation. Bruce brings almost 25 years of executive experience in the Canadian gaming industry.
Mark Harper
Mark Harper has been the GM at NS Sports for 5 years and is a 25+ year digital media veteran, with experience in local news, sports and entertainment and digital media agency work in Nova Scotia, with experience in digital sales, ad operations and digital marketing. At NS Sports Media, he helps to fuel thriving sports betting communities through the leading brands of Covers.com, SportsBookReview.com and ProSportsDaily.com. These brands collectively reach 25M+ consumers and focus on the North American sports betting markets.
Charmaine Hogan
Charmaine Hogan, Head of Regulatory Affairs at Playtech, has several years of experience in the gambling industry. Previously having worked on EU legislation and policy development in Brussels, both on behalf of the government and at the European Commission, she led discussions with the European gambling regulators. Now focusing on emerging and regulating markets, her regulatory experienced is shared in engaging with policy-makers and stakeholders and providing regulatory development advice to the business at Playtech.
Dale Hooper
Dale Hooper is the General Manager of FanDuel Canada. A dynamic leader driven by passion, creativity, and a relentless determination to win, his ambition, love for sports, and 20+ years of leadership experience have allowed him to lead FanDuel's expansion into Canada with major success, building a team and unparalleled partnerships in a new market. He is responsible for all aspects of the Canadian business including strategy, operations, marketing and commercial realtionships. Prior to joining FanDuel, his career has spanned leadership and C-Suite roles with Rogers Communications, PepsiCo Canada, and CCI (Cannabis Compliance Inc), driving growth and innovation across industries. Dale has previously served on the Board of Directors of the Canadian Paralympic Committee, St Joseph's Hospital Foundation and Canadian Sports Institute Ontario.
Niaz Nejad
Niaz Nejad is Senior Vice President and Head of Marketing for U.S. and Canada at Aristocrat Gaming. She leads the overall brand and marketing strategy, execution, and business performance, responsible for infusing innovation and creativity throughout. Prior to Aristocrat, Niaz was the Chief Operating Officer for the Alberta Gaming, Liquor and Cannabis Commission, establishing the company's provincial gaming and cannabis strategic direction, corporate portfolio, digital transformation, and revenue forecasts. She was accountable for sustaining over $1.4 billion in annual-net revenues from slot machines, video lottery terminals, electronic bingo, and lottery tickets through policy and gaming product development, and marketing. With over 25 years of leadership experience across high-performance industries including IT, retail, banking, cannabis, and gambling, Niaz has a proven track record of success for driving double-digit growth and delivering on behalf of the business for customers.
Scott Vanderwel
Scott Vanderwel has led PointsBet Canada as CEO since August 2021, spearheading the company's steadfast commitment to bring Canadian sports fans a legal, safe, and reliable sportsbook with best-in-class customer experience.  Prior to PointsBet, Vanderwel served as Senior Vice President for Rogers Communications, where he oversaw corporate strategy, operational improvement, and digital operations, and prior to that, led the Canadian practice for a global business strategy consultancy called Monitor Group, which was later acquired by Deloitte.  A graduate of the HBA Program at the Ivey Business School at Western University, Vanderwel is the former chair of the Ivey Alumni Network Board and a current member of the Ivey Advisory Network Board. Outside of work, his passions include cycling, running, and especially skiing.
"Given this unprecendted time of growth in the Canadian gaming industry, the CGA Board of Directors has been amplified by five new members," said Ilkim Hincer, Chair of the Board. "Increased representation is important to ensure that the work of the board reflects the diverse needs of Canadian gaming. I look forward to continued collaboration with the board as we work together to shape a progressive environment that enables this industry to succeed."
"We welcome to Charmaine, Bruce, Niaz, Mark, Dale, and Scott to the CGA board and believe their experience will help the Association launch its new strategic plan to guide our growth and development over the next several years," said Paul Burns, President and CEO of the CGA. " Their subject matter expertise and professional skill set make them ideally suited to lead the CGA at this exceptional time, as we are evolving our way of working to meet the needs and be of service to our members, while driving our mission forward."
Several board members are leaving due to term limits expiring. The CGA would like to thank David Flinn, Bob Parente, and George Sweny for their contributions to the Association and the Canadian gaming industry overall.  We are pleased that both George and Bob have agreed to continue to serve the CGA Board in different capacities moving forward.
The Full 2022/2023 CGA Board of Directors
Scott Burton, CEO, FansUnite Entertainment Inc.
Danielle Bush, Counsel, McCarthy Tetrault, LLP
Bruce Caughill, Managing Director (Canada) Rush Street Interactive
Dean Ehrlich, Executive Vice President & Games Business Leader, Everi
Neil Erlick, Chief Corporate Development Officer, Nuvei
Jeffrey Haas, Chief Revenue Officer, AtomicHub io
Mark Harper, General Manager, NS Sports Media
Ilkim Hincer, EVP & Chief Legal Officer, Hard Rock International
Charmaine Hogan, Head of Regulatory Affairs, Playtech
Dale Hooper, General Manager, FanDuel Canada
Chuck Keeling, EVP, Stakeholder Relations & Responsible Gaming, Great Canadian Entertainment
Carrie Kormos, Chief Marketing & Communication Officer, Gateway Casinos & Entertainment
Adriane McGrath, Vice President, Business Development, Konami Gaming Inc.
Niaz Nejad, SVP and Head of Marketing, US and Canada, Aristocrat Gaming
Rob Scarpelli, Managing Director, HLT Advisory Inc.
Richard Taylor, President, Niagara Casinos
Scott Vanderwell, CEO, PointsBet Canada
Shelley White, President & CEO, Responsible Gambling Council
BET99 selects GeoComply as its new geolocation provider in Ontario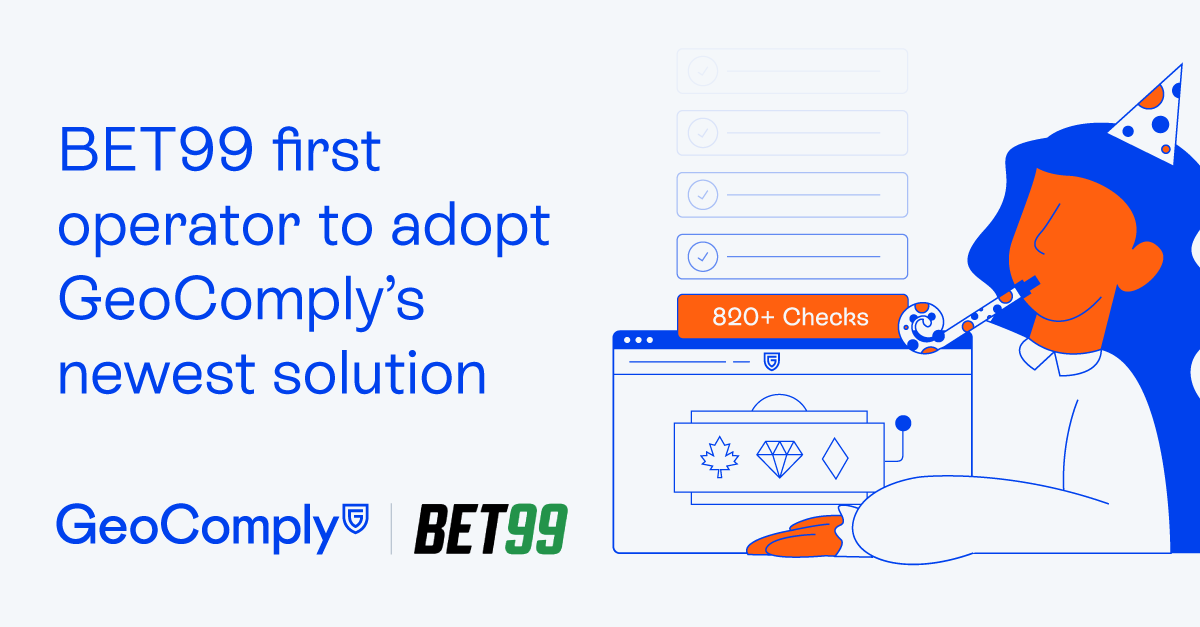 GeoComply Solutions Inc., a leading provider of cutting-edge anti-fraud and geolocation solutions, today announced that Canadian online sportsbook BET99 has chosen GeoComply as its geolocation supplier for Ontario, Canada.
The Canadian-focused sportsbook is determined to provide the very best customer experience with gold-standard geolocation solutions for desktop and mobile that help increase pass rates, detect fraud, and boost gross gaming revenue.
BET99 Chief Technology Officer Paul Nyzuk commented, "We are excited to partner with GeoComply. They have more experience than any other geolocation provider and a commitment to innovation, as evidenced by GeoComply's new No Download Browser Solution. Our priority is ensuring the best player experience while achieving the highest standards in compliance. GeoComply's cutting-edge technology brings tremendous efficiencies so BET99 can achieve these goals."
GeoComply's new solution allows mobile and desktop players to validate their location in one click without leaving the page or downloading a companion app or plugin, thus removing a player pain point and boosting conversion.
GeoComply Senior Vice President Lindsay Slader added: "We are thrilled that Bet99 has adopted our new technology, which makes geolocation compliance easier than ever for players and easier than ever for BET99 to integrate, helping to keep them compliant, profitable and safe."
GeoComply's no-download desktop and mobile solution can help protect operators at all stages of the player journey, from registration to deposit and withdrawal, with fraud solutions that detect spoofing devices, account takeovers, bonus abuse, and other forms of fraud. Operators can proactively mitigate location and payment fraud with deposit and withdrawal checks and extra data review points.
Gaming Innovation Group powering Goldenpark expansion into Ontario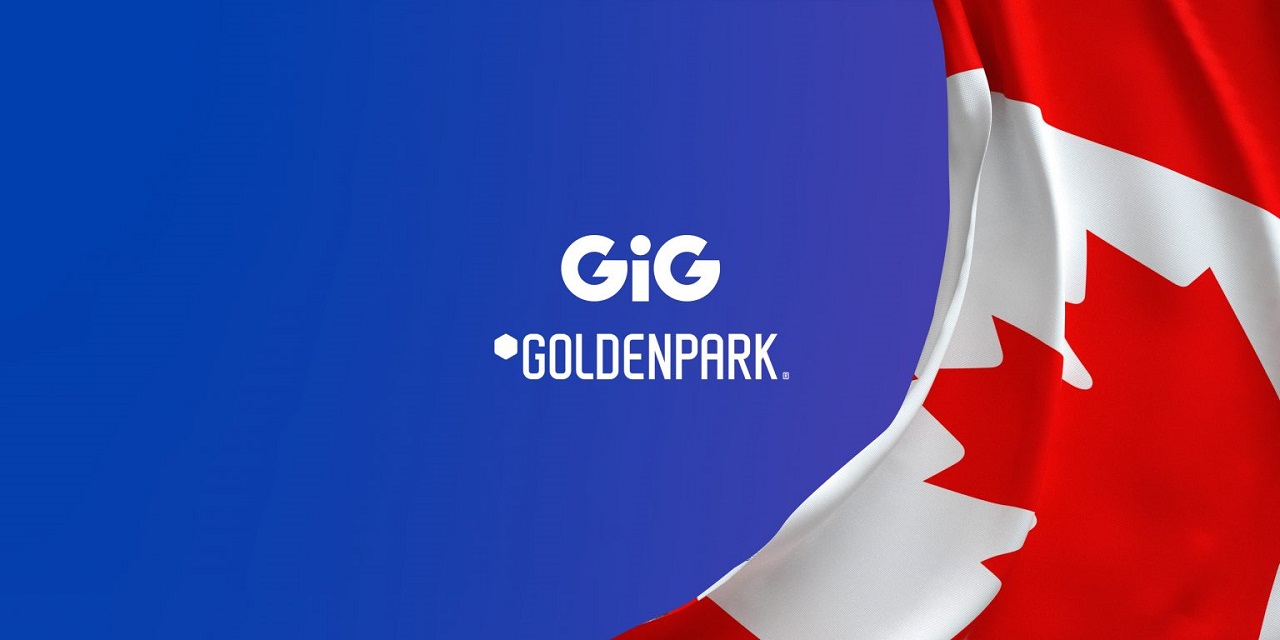 Gaming Innovation Group (GiG), has announced an agreement for its multiple award winning platform to power Goldenpark into the Ontario regulated online market, expanding on a strong existing partnership between the two and marking the first deal for the brand outside of the Iberian peninsula.
As an established GiG partner, Goldenpark will look to build on its online foothold in Spain and a recently launched licence in Portugal. With five GiG partners already either live or in development in Ontario, Goldenpark will look to leverage GiG's vast experience and innovative technology in the region, to grow and deliver a strong localised and personalised customer experience.
GiG has placed significant value on the strength of harvesting relationships with its partners, with open, bespoke and tailorable technology, and access to over 30 regulated markets with 8 more in the development pipeline, placing brand control in the operators hands for the first time.
The Ontario Province's market opened in April 2022, and has since generated an estimated C$35.6bn ($26.41bn) in total wagers as of the end of July '23. With approximately C$1.4bn ($1.04bn) in total gaming revenue and over 1.6m monthly players covered by 40-plus licensed operators, according to iGaming Ontario (iGO).
Marcel Elfersy, CCO of GiG said: "The Ontario online market is a significantly strong one for GiG, and as a valued existing partner we're delighted to be able to take Goldenpark into North America for the first time. It's a testament to the strength and flexibility of our offering, and the relationship we've built with Goldenpark that we are able to explore and grow new opportunities together."
José Giacomelli, Consejero Delegado of MGA Online Division, said: "One of Goldenpark's biggest challenges for 2024 is the launch of our Ontario operation. Ontario represents a vibrant and rapidly growing market, and we believe that together with GiG, Goldenpark will meet its goals. This agreement signifies not just a geographical expansion, but also an evolution in how both companies envision the future, seize opportunities, and tackle challenges. As always, our core commitment is to our customers and to delivering top-tier solutions, and we are confident that this partnership will allow us to further elevate that standard."
Greentube expands reach in Ontario with Mobinc deal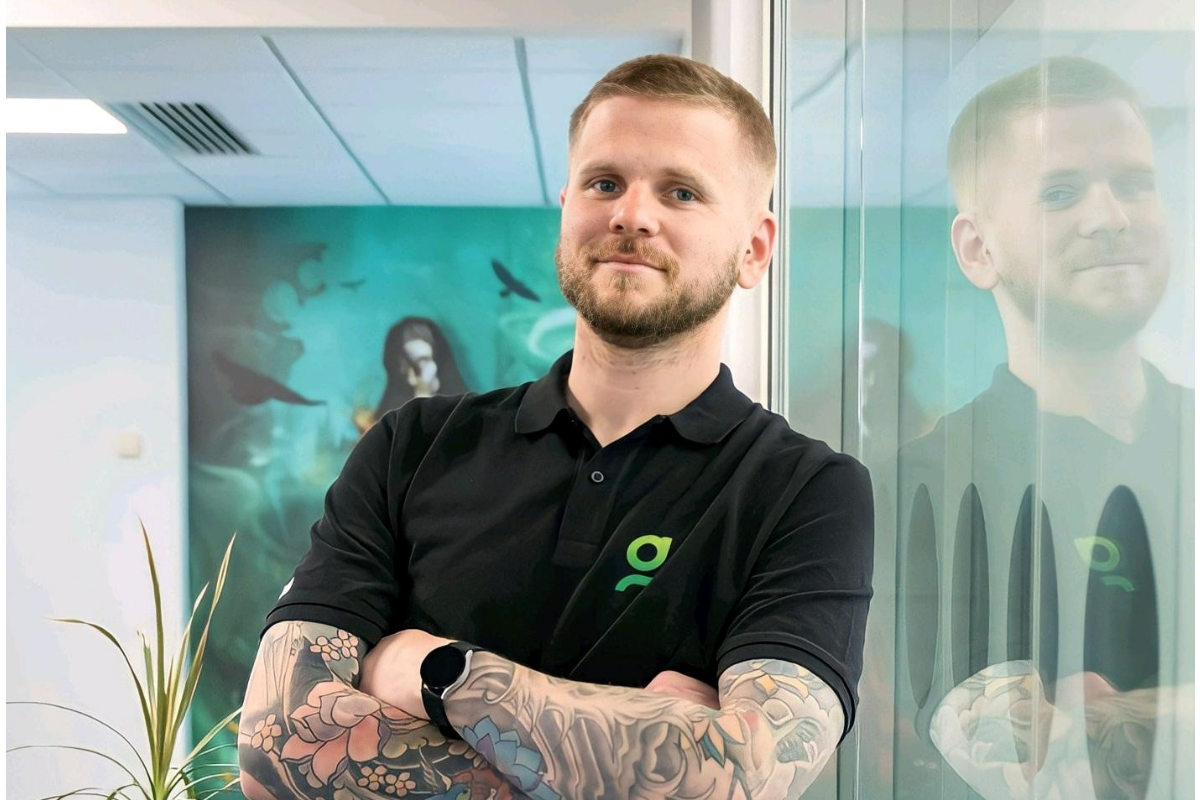 Greentube, the NOVOMATIC Digital Gaming and Entertainment division has taken its content live with Mobinc in Ontario to further its reach in the province.
The dynamic provider's flagship brand Conquestador entered the regulated Canadian province this year and is already proving popular with Ontarian casino fans.
The offering has now been enhanced, with local players able to pit their wits against a wide array of new slots by Greentube, including the Diamond Cash and Diamond Mystery series, titles featuring the popular Win Ways Mechanics, and the famous Book of Ra collection.
Games from Greentube are also now available to operators looking to enter the Ontario market with their own brand via Mobinc's White Label Solution.
Jordan Wall, Key Account Manager at Greentube, added: "Mobinc is a logical partner for Greentube in regulated markets like Ontario and we are excited about opportunities the cooperation presents for both companies.
"Our content has been performing strongly in North American markets and with the region being a core focus for us, we are thrilled to further our reach through this partnership."
Alex Bolton, Casino Manager at Mobinc, said: "Greentube's games have always been popular in land-based jurisdictions, and we're pleased to have reached an agreement to host them in Ontario.
"In licenced markets like Ontario it is important to have not only the latest games but also acclaimed titles that have attracted followers for years. We now have both to offer our players and partners."