Betway pay out early on three MLB outright markets
Betway has announced an early pay out on three outright markets in Major League Baseball.
Despite not even being halfway through the season, Betway are convinced that there is no stopping the New York Yankees (American League East Division), the Los Angeles Dodgers (National League West Division) and Houston Astros (American League West) in their respective divisons and are settling all win single bets immediately. This is not the first time that Betway, owned by NYSE listed Super Group, has paid out early. The betting brand have a reputation for settling bets prior to competitions finishing, including on the English Premier League, when most notably, they paid out on Liverpool to win the 2019/2020 Premier League title after just 13 games had been played, the earliest early pay out on English football in betting history.
Chad Yeomans, Global Head of PR and Communications for Betway, said: 
"We know there are risks attached to paying out early, but it looks as though it's going to take a minor miracle for the Yankees, Dodgers and Astros to slip up and not win their divisons, so we're happy to be settling these markets now."
Betway Add National Bank Open to Their Tennis Portfolio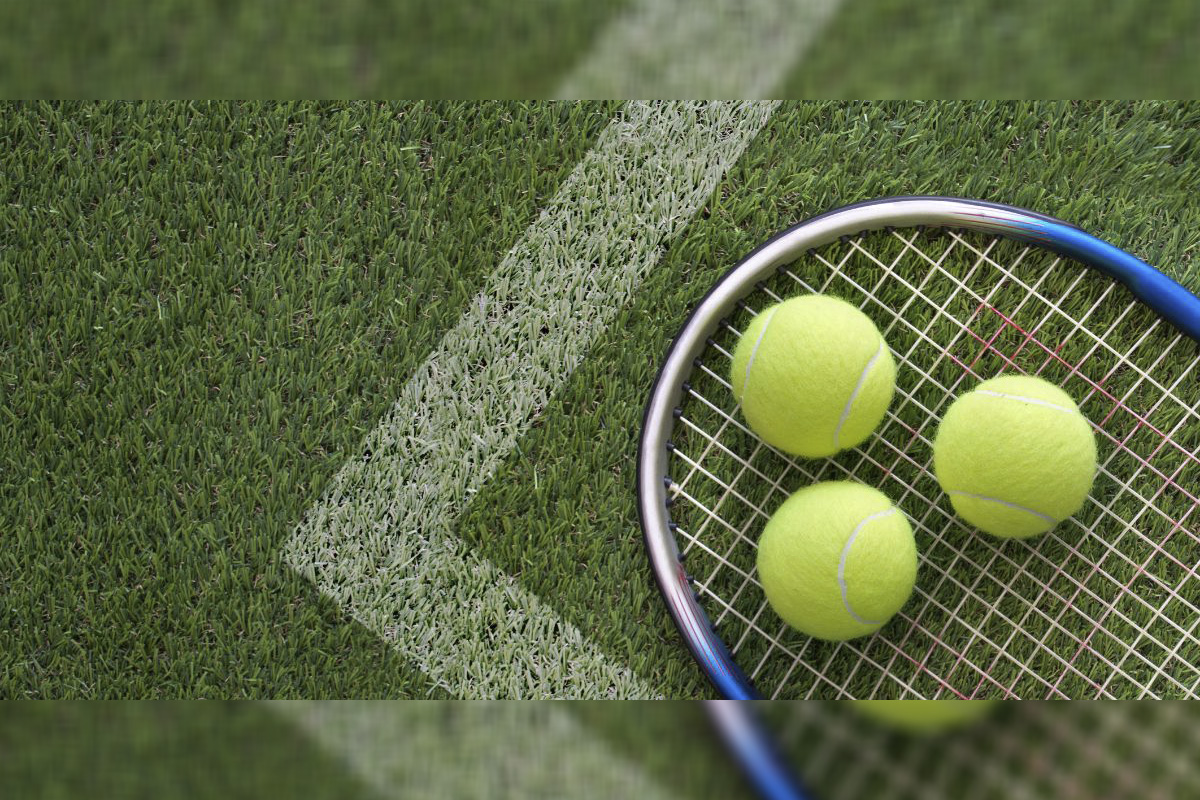 Betway has announced the addition of the National Bank Open presented by Rogers in Toronto to their portfolio of global tennis sponsorships, becoming the Official Betting Partner of the competition.
The 2023 edition of the ATP Masters 1000 tournament takes place between 5 and 13 August at the Sobeys Stadium with the 10,800 capacity Centre Court hosting the final at the tennis complex.
The brand has agreed a multi-year deal where they will have high-profile courtside visibility on the backwall around the Sobeys Stadium complex throughout the eight days of play.
Since 1881, the best players in the world have showcased their skills on Canadian courts, with an impressive list of past champions including legendary names such as Bjorn Borg, Ivan Lendl, John McEnroe, Roger Federer, Rafael Nadal, and Novak Djokovic, who has won the tournament four times.
The newly crowned Wimbledon champion and World Number 1 Carlos Alcaraz is scheduled to play in Toronto for the first time and will play his opening match during the night session of Wednesday 9 August.
Anthony Werkman, CEO of Betway Group, said: "Adding to our enviable portfolio of tennis sponsorships globally, we're delighted to welcome the National Bank Open to the Betway family.
"This competition is steeped in history and is a firm-favourite for tennis fans, so we're obviously very excited to be a partner as we continue to be known as the number one betting brand within tennis."
Rob Swann, Chief Commercial Officer, Tennis Canada, said: "We are delighted to partner with Betway and welcome them to our incredible group of corporate partners.
"We look forward to working closely with them as part of this multi-year agreement as we deliver an exceptional event for our fans."
Betway further enhances commitment to Cricket with Major League Cricket sponsorship
Today, leading global online betting and gaming brand Betway, has announced they will become an official partner of Major League Cricket, "MLC".
"Major League Cricket Powered by Betway" is a new T20 competition that takes places in two stadiums in the US; Grand Prairie Stadium, Texas and Church Street Park, North Carolina.
Following their announcement at the start of the year of sponsoring Cricket's then newest competition, the Betway SA20, the global brand is proud to further enhance their commitment to the universally loved sport by partnering with new tournaments as they continue to be the number one betting brand associated with cricket. The brand continues to push the boundaries of the game by teaming up with innovative new tournaments, taking cricket to new audiences around the world.
The competition's six teams are the Los Angeles Knight Riders, MI New York, San Francisco Unicorns, Seattle Orcas, Texas Super Kings and Washington Freedom. The tournament will also feature stars of the sport including Faf du Plessis, Kieron Pollard, Quinton de Kock and Jason Roy amongst others.
Betway have built an enviable sponsorship portfolio across a number of sports around the world including Football in the Premier League, Bundesliga, La Liga, Tennis in eight countries, and Cricket in South Africa. The Super Group-owned brand continue their growth in the US and are now live in eight states in the US and have a presence across NHL and NBA with a total of 11 partnerships.
Anthony Werkman, CEO of Betway, said:
"It's with great pride to announce that we're powering the inaugural Major League Cricket; the newest innovative cricket competition in the world.
"Cricket is a globally renowned sport both we and our customers love, so we're thrilled to be part of another new competition, which will aid the growth of the sport in the US and beyond."
Sameer Mehta, co-Founder of Major League Cricket, said: 
"Major League Cricket is bringing the world's best cricketers to America, so it is fitting that the historic inaugural season will be "Powered by Betway," who have become a renowned brand supporting global sports properties.
"We are thrilled by Betway's commitment to growing cricket in America and we can't wait for a memorable season to get underway soon."
Super Group Joins the Russell 2000 Index
Super Group Limited, the parent company of Betway, a leading online sports betting and gaming business, and Spin, the multi-brand online casino, announced that it has been added to the Russell 2000 Index.
Super Group was officially added to the Russell 2000 Index as part of the annual reconstitution of the entire family of Russell indexes that took place after the close of trading on Friday, June 23, 2023. In addition to the Russell 2000 Index, Super Group will automatically be included in the Russell 3000 Index.
"We are excited to join the Russell 2000 Index. We believe that this milestone as a public company will enhance our profile with investors as we work towards optimizing our global footprint in the online sports betting and gaming industries while maintaining our profitability," Neal Menashe, Chief Executive Officer of Super Group, said.
Each year, FTSE Russell performs a reconstitution process for its indexes, resulting in the ranking by market capitalization of the 4000 largest US stocks. Russell indexes are utilized by investment managers and institutional investors for index funds and as benchmarks for active investment strategies.