Regulating the Unexpected – A BMM Testlabs Webinar Series
Reading Time:
2
minutes
BMM Testlabs, the world's original gaming test lab and product compliance consultancy is pleased to be the first testing laboratory to launch a weekly series of live educational webinars. These one-hour, live broadcasts feature BMM experts, top-tier gaming manufacturers and Tribal gaming professionals. This complimentary webinar series is designed to assist Tribal operators and regulators that are facing extended closures and other challenges during the COVID-19 pandemic.
COO, International, Travis Foley, commented, "In times like these, it's the strength of our community that brings us together, and it's incredibly important to stay in touch with our colleagues and learn from each other's experiences. We sincerely hope that our partnership will be a driving force in ensuring that Tribal operators have all the information they need when they are ready to open their properties back up to patrons."
Armstrong Law Founder and Gaming Commissioner, Richard Armstrong, added, "I had the pleasure of joining forces with BMM as a moderator within their weekly webinar series. BMM continuously provides unique and innovative training solutions and support services to the gaming industry, and I am proud to align my experience and expertise with their mission."
Sr. Director, Tribal Services, Michael Price, commented, "These virtual sessions are enabling our partners to stay connected and learn about the latest industry developments and network in real-time. BMM remains steadfast in our commitment to our industry partners, and we will continue to offer educational support by leveraging our vast network of resources to help them every step of the way."
If you would like to learn more about our webinar series or how BMM can align our exceptional training solutions to fit your unique needs, please reach out to Michael Price at [email protected].
Upcoming webinars:
May 1st – Managing the Relationship between Regulator and Casino Management and Regulator and Tribal Government
May 8th – Rapid Recovery for Regulators – The Licensing Process
May 15th – Crisis Communication – Preparedness Plans
May 22nd – Responsible Gaming
May 29th – Gaming Manufacturers Panel – Preparedness Plans
about BMM
BMM is the longest established and most experienced private independent gaming certification lab in the world, providing professional technical and regulatory compliance services to the gaming industry since 1981.
At its core, BMM is a systems-expert company that has provided consulting for and tested many of the largest gaming networks and systems over the last 38 years. In addition, BMM has been successfully testing and certifying the full scope of Class III casino products for over two decades.
BMM authored the first set of independent gaming standards in 1992 and the first set of online gaming standards in 2001.
BMM employs some 400 people in 14 global locations and serves over 460 jurisdictions.
BMM's world headquarters are in Las Vegas (USA) with offices in Moncton (Canada), Lima (Peru), Buenos Aires (Argentina), Barcelona (Spain), Bologna (Italy), Vienna (Austria), Krakow (Poland), Bucharest (Romania), Midrand (South Africa), Melbourne and Sydney (Australia), Macau (SAR, China) and Singapore.
For more information on BMM Testlabs, please visit bmm.com
NJ Online Casinos Acquires The Domain NJ-Online-Casinos.io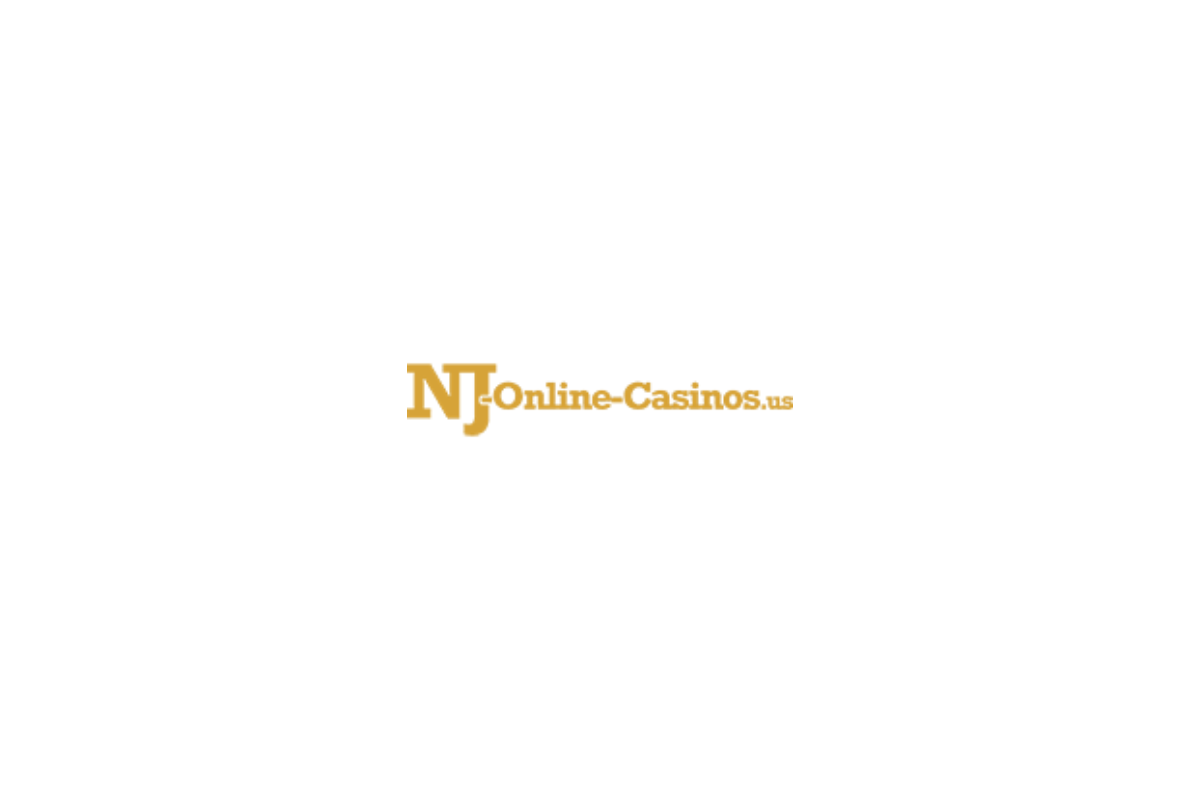 NJ online casinos, a website that lists and reviews all the regulated online gambling sites and casinos in New Jersey, is proud to announce that it has now acquired the domain nj-online-casinos.io.
The website is well established and relied upon by the online New Jersey gambling community for its unbiased, honest, and comprehensive reviews of online casinos that legally operate within the state. With the procurement of the new domain, NJ Online Casino hopes those seeking access to the latest promotions and bonuses offered at New Jersey casinos will discover the website and its extensive resource of gambling sites more easily.
NJ Online Casinos provides visitors to its website with an extensive list of the available online casinos in New Jersey and guides them through the ideal options to pick based on their unique preferences. These include casinos with a wide variety of casino games, such as blackjack, poker, or baccarat, the sites with the best promotional codes or welcome bonuses, and those that offer the most accessibility for users by additionally offering mobile versions of their websites or as downloadable apps.
A spokesperson from NJ Online Casinos said, "Considering all the online casinos New Jersey has to offer, it's not a surprise that people from other states are willing to travel to NJ to play. NJ casino online experience is something pretty unique. There are so many online NJ casino rooms with different characteristics that it is almost impossible to rank them. Thanks to the huge number of online casinos, the number of casino games and online slots NJ has to offer is simply incredible."
As well as its guidance on the most lucrative or immersive online casino to join in New Jersey, NJ Online Casinos also has a useful section on its website that is devoted to showing visitors the warning signs for non-reputable gambling sites and how to easily spot casinos that do not have a license to operate in New Jersey.
This commitment to user safety is furthered in the website's specialized section that discusses the most effective ways to set gambling limits (by placing a credit card limit, for example), as well as the true incentive of casinos' bonus offers, such as referral bonuses, welcome bonuses or no-deposit bonuses and what common terms utilized on gambling sites mean, like RTP (return to player.)
Gaming Americas Weekly Roundup – September 25-October 1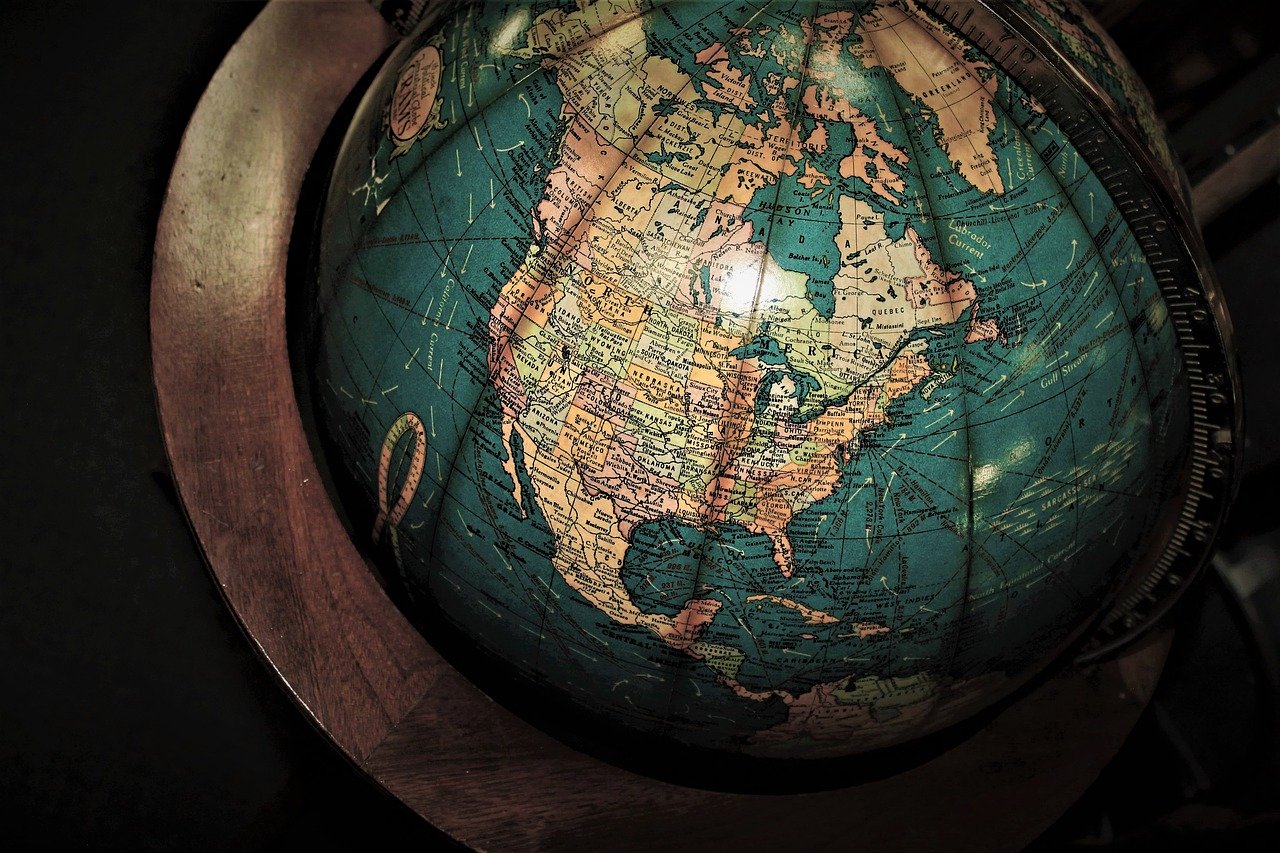 Reading Time:
2
minutes
Welcome to our weekly roundup of American gambling news again! Here, we are going through the weekly highlights of the American gambling industry which include the latest news, new partnerships and new appointments. Read on and get updated.
Latest News
FanDuel Casino announced the second instalment of its "Winning is Undefeated" ad campaign across TV, social and contextual OOH. FanDuel Casino is also premiering a new exclusive game, Fort Knox Cleopatra.
The Connecticut Lottery Corporation has announced it will open a new retail sports betting facility at the City of Bridgeport's Total Mortgage Arena, the home of the New York Islanders' AHL affiliate, the Bridgeport Islanders. The sports bar and sportsbook will be open daily, regardless of whether the arena is holding an event.
BetMGM announced the new BetMGM Sportsbook at The Banks is officially open in downtown Cincinnati. Relocating from its temporary Great American Ball Park location, the permanent BetMGM Sportsbook at The Banks is a state-of-the-art facility at the corner of Second Street and Joe Nuxhall Way in the area formerly occupied by Galla Park.
Genius Sports Limited has unveiled BetVision, the world's first immersive sports wagering experience that brings live streams together with integrated bet slips, statistical insights and real-time augmentations within a single interactive player. Genius Sports is launching BetVision with NFL live games in the US.
Everi Holdings will highlight its national, tribally linked, Class II, bingo network, Bingo Treasures, at the 23rd annual Global Gaming Expo October 9-12 at booth #150. The Bingo Treasures network is anticipated to launch in early 2024. Everi will market and promote Bingo Treasures to its Class II customer base, alongside other Everi assets, systems and teams to expedite customer onboarding, marketing and launch processes over the coming months.
Churchill Downs Incorporated announced the opening of the newest Rosie's Gaming Emporium in Emporia, Virginia (Rosie's Emporia). Rosie's Emporia is located on West Atlantic Street, convenient to Interstate 95 and features 150 Historical Racing Machines (HRMs), simulcast horse racing, a restaurant and bar.
Partnerships
BetMGM and Kindbridge Behavioural Health announced a groundbreaking programme in Colorado revolutionising the way problem gamblers access essential mental health services. The first-of-its-kind partnership will empower self-excluded players with direct access to comprehensive mental health assessments and group support services.
Knightscope has announced that it has signed an agreement with PENN Entertainment to offer Knightscope technologies to its 43 gaming and racing properties nationwide.
Galaxy Gaming Inc. has announced that they will deliver Galaxy Operating System (GOS) as the table games system for 50+ ships across the globe with Carnival Corporation & plc, the world's largest leisure travel company.
Appointments
Bally's Corporation announced the appointment of Don Westcott as SVP, Global Chief Compliance Officer, and Tammi Barlow as Inaugural VP of Global Responsibility and Social Impact. Don Westcott is a compliance leader with more than 25 years of experience within the financial technology and gaming industries. Tammi M. Barlow has over a decade of experience building and managing responsible gaming and corporate social responsibility programmes for companies in the gaming industry.
Win Systems has announced the addition of Hunter Kampf as Sales Director Systems & Gaming USA to further boost its growth in the region. Hunter has a track record of leadership positions in well-known companies in the industry.
Harrah's Gulf Coast Pays Out Unforgettable $538,530 Jackpot Win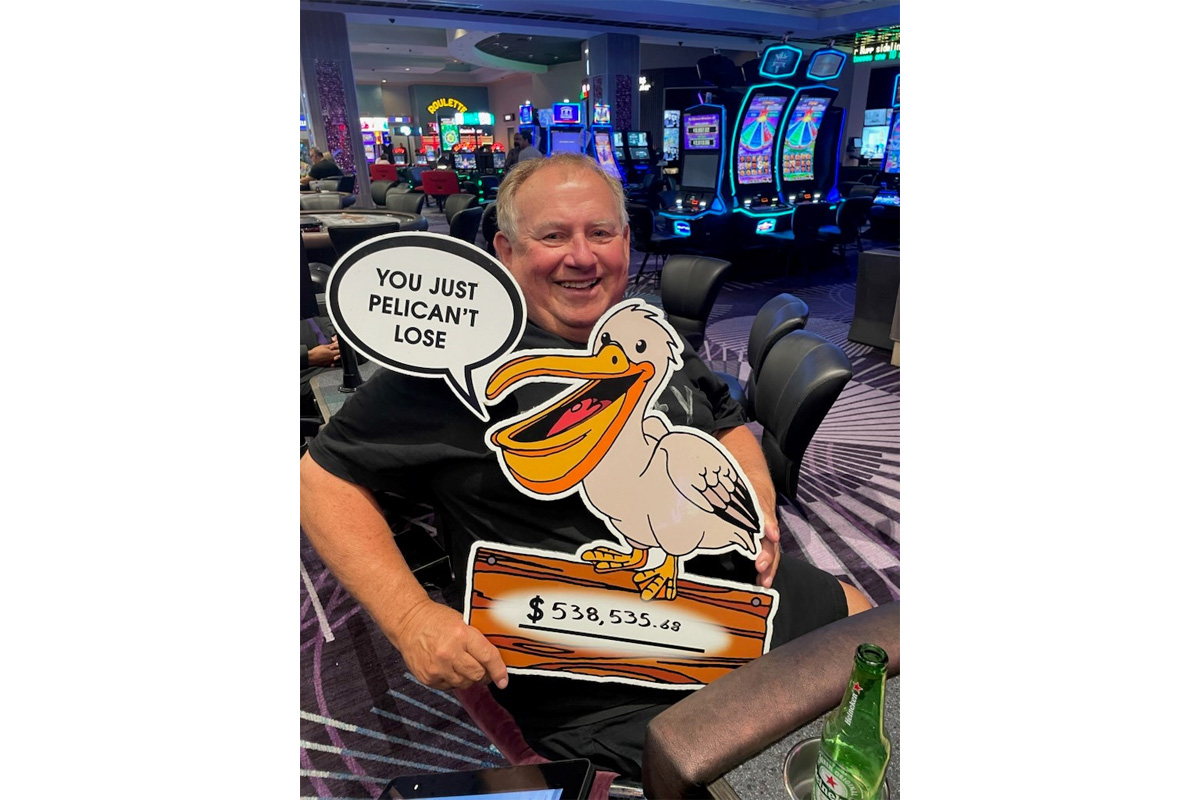 Harrah's Gulf Coast casino recently played host to a huge jackpot win when Alan S. struck gold on a progressive table game, pocketing an eye-watering $538,535 in winnings.
The excitement and disbelief of the win were palpable, with onlookers cheering and high-fiving an elated Alan, who was in shock at his unexpected fortune.
When it comes to progressive jackpots, Harrah's Gulf Coast is in a league of its own and is the proud hub of the largest progressive jackpots in Mississippi. Harrah's Gulf Coast is part of the Caesars Entertainment network, connecting it with four sister properties in Mississippi. This remarkable partnership brings players the opportunity to participate in shared progressive jackpots that grow and expand with every bet placed – leading to jaw-dropping payouts and heart-pounding wins!
This life-changing jackpot win has left Alan reeling! One thing's for sure, his lucky day at Harrah's Gulf Coast casino will always be a moment he'll never forget.