Reading Time:
< 1
minute
The National Premier Soccer League (NPSL) is proud to announce the launch of the VPG eNPSL competition.
"The NPSL is excited to enter the esports market for the first time," NPSL Managing Director Cindy Spera said. "The VPG eNPSL will be a great way to bring our community members together for friendly competition on a virtual pitch. This will also be an opportunity to take the NPSL brand beyond our traditional boundaries and into new households across the country."
The VPG eNPSL will feature 11v11 competition on the FIFA Pro Clubs platform. The NPSL has partnered with VPG, one of the leaders in the esports industry.
"It's fantastic to see the NPSL getting involved in the 11v11 FIFA esports," Virtual Pro Gaming CEO Arron Dellosa said. "All of the teams entering into this will benefit massively as football has been postponed around the world. Many fans and gamers will enjoy watching the content created from FIFA 11v11. I am looking forward to getting this started."
VPG was started in 2015 with just 10 teams in England. Today VPG boasts over 200,000 contracts and nearly 10,000 FIFA teams. VPG's English Premier League features official esports programs from 18 English clubs including the likes of QPR, Cardiff City, Bristol Rovers, Plymouth Argyle, and Port Vale.
The first eight participants to be announced for VPG eNPSL include Atlantic City FC, Central Florida Panthers SC, Denton Diablos FC, Duluth FC, Fort Worth Vaqueros, Milwaukee Torrent, Muskegon Risers, and Ozark FC.
For more information about VPG, please visit virtualprogaming.com or follow the company on Facebook (@virtualprogaming), Instagram (@vpgesports), and Twitter (@officialVPG). A VPG mobile app is also available on Android and iOS.
IESF announces strategic partnership with Qingdao City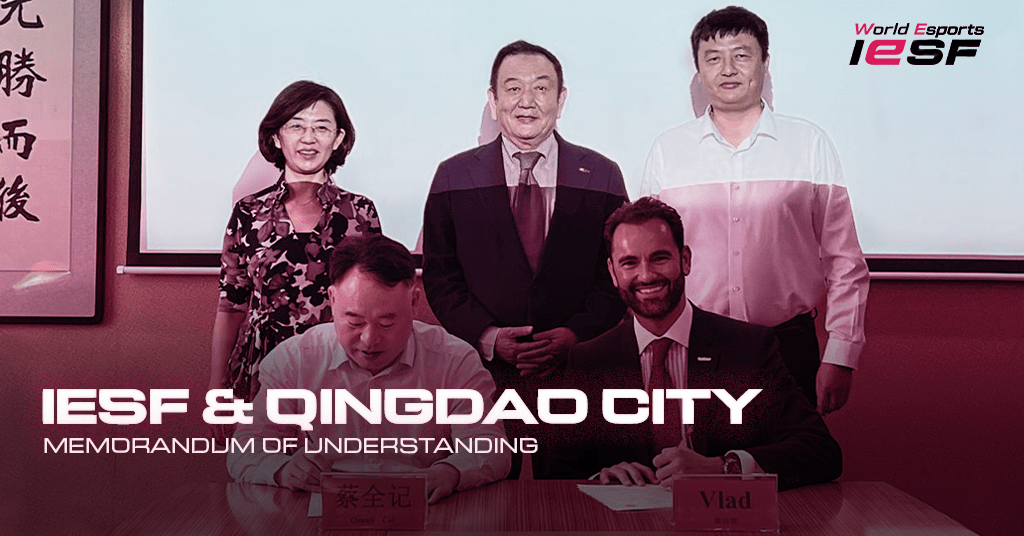 Reading Time:
< 1
minutes
The International Esports Federation (IESF) has signed a significant Memorandum of understanding with Qingdao City, marking the start of a promising partnership aimed at fostering the growth, development, and promotion of esports within the Asian region.
IESF and Qingdao City have agreed to set up the Asia-Pacific office and bring more international events to Asia.
Key Objectives of the partnership are enhancing regional presence and coordination of the esports activities and hosting major IESF events and summits, enabling Qingdao to serve as a location for premier esports events, and fostering dialogue and cooperation among industry stakeholders.
This partnership will attract Esports enterprises and research institutions to Qingdao and help in the creation of a high-performance training center for optimal athlete training and development.
Both parties will promote IESF's mission in Esports, which is unity, diversity, and peace.
This collaboration between IESF and Qingdao City will be a catalyst for innovation, learning, and excellence in the esports ecosystem, promising substantial advancements and breakthroughs.
TUNDRA'S NEW 'TEAMMATE' UNVEILED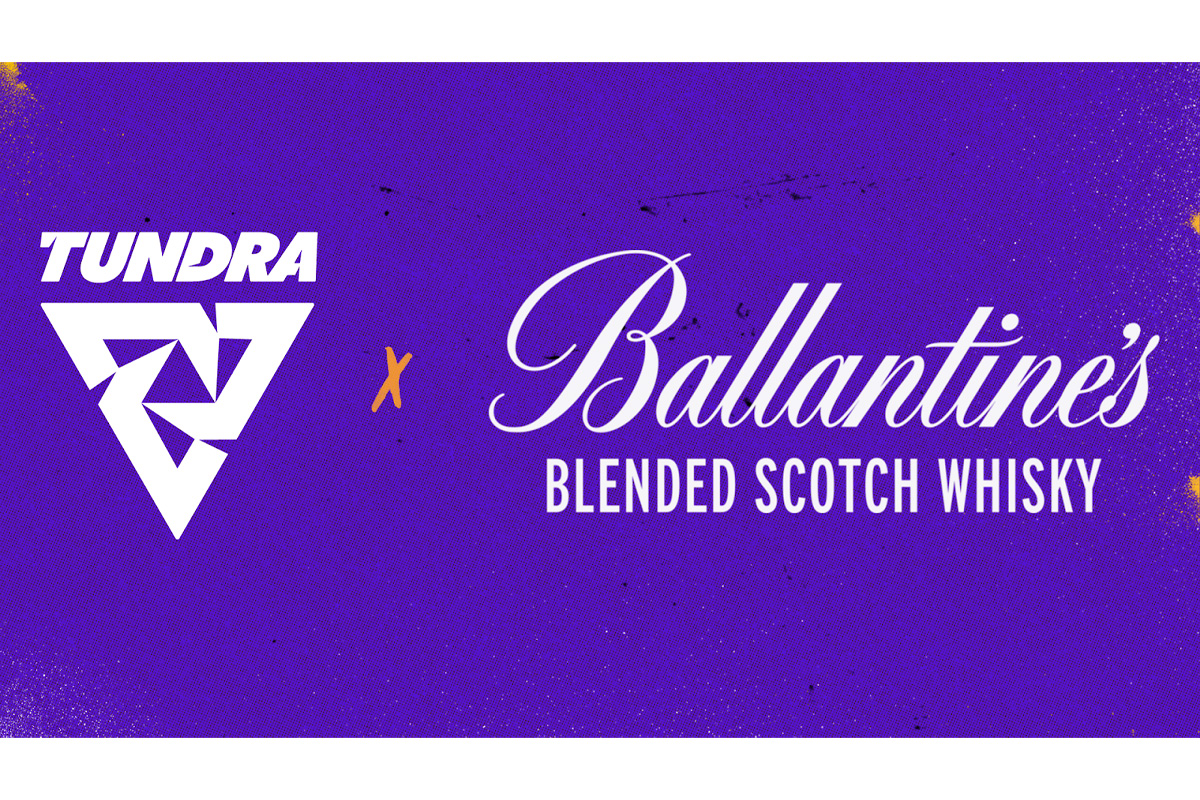 Reading Time:
2
minutes
Ballantine's, the world's second largest Scotch whisky has teamed up with defending champions Tundra Esports as their Official Spirit Partner for The Dota 2 International 2023, which will be the first ever esports team sponsorship for Ballantine's. The partnership will see Ballantine's make its debut on Tundra's new The International official jersey, which goes on sale on 6th October 2023, which will celebrate those that live the 'Stay True' lifestyle, subvert expectations, and do things their own way.
Tundra's Esports Dota 2 team are the reigning World champions, winning The International in 2022, beating the opposing team in a clean 3-0 sweep. The team has gone on to keep their crown as the DPC WEU Tour 3 top team, and they are one of the clear favourites going into the next Dota 2 The International 2023, which kick offs on 12th October and ends October 29th.
Ballantine's is a long time champion of self-expression and has a storied history of celebrating people who live life with an independent spirit and have the self-confidence to stay true to themselves, even when faced with challenge, expectation & judgement. It was Tundra's unwavering commitment to this 'Stay True' vision within their unique playstyle that led them, against all expectations, to be the crowning champions of Dota 2 The International 2022 and a perfect partner for Ballantine's.
The partnership is the latest move by Ballantine's in the esport space following their partnership earlier this year with BLAST.tv for the 10 year anniversary of CS:GO Majors in Paris. Together, Tundra Esports and Ballantine's will be launching a series of bespoke behind the scenes content that gets up close and personal with the players.
Afterwork Drinks sees Head Coach Kurtis "Aui_2000" Ling speak on his work day and share his experiences with Ballantine's. TI Dream Team where the Tundra Team, composed of Jingjun "Sneyking" Wu, Topias "Topson" Taavitsainen, Oliver "Skiter" Lepko, Neta "33" Shapira and Leon "nine" Kirlin will put together a roster of their favourites players giving insight into their picks, plus some words of wisdom Sip of Knowledge for any gamers hoping to go pro in turning their passion into their profession. Alongside this, as part of the partnership, Ballantine's logo will also be featured on Tundra's new The International jersey, as well as across Tundra's social channels, and will also be featured within the Dota 2 in-game team's flag and banners.
Carleton Curtis, Chief Executive Officer of Tundra Esports, said: "We are honoured to be the first esports team in history sponsored by Ballantine's the Official Spirit Partner of our Dota 2 roster for the International 2023. This is a brilliant opportunity for us to work together in creating exciting new content and bring fans together around the world."
2023 PUBG MOBILE GLOBAL CHAMPIONSHIP RETURNS TO CROWN THE WORLD'S BEST TEAM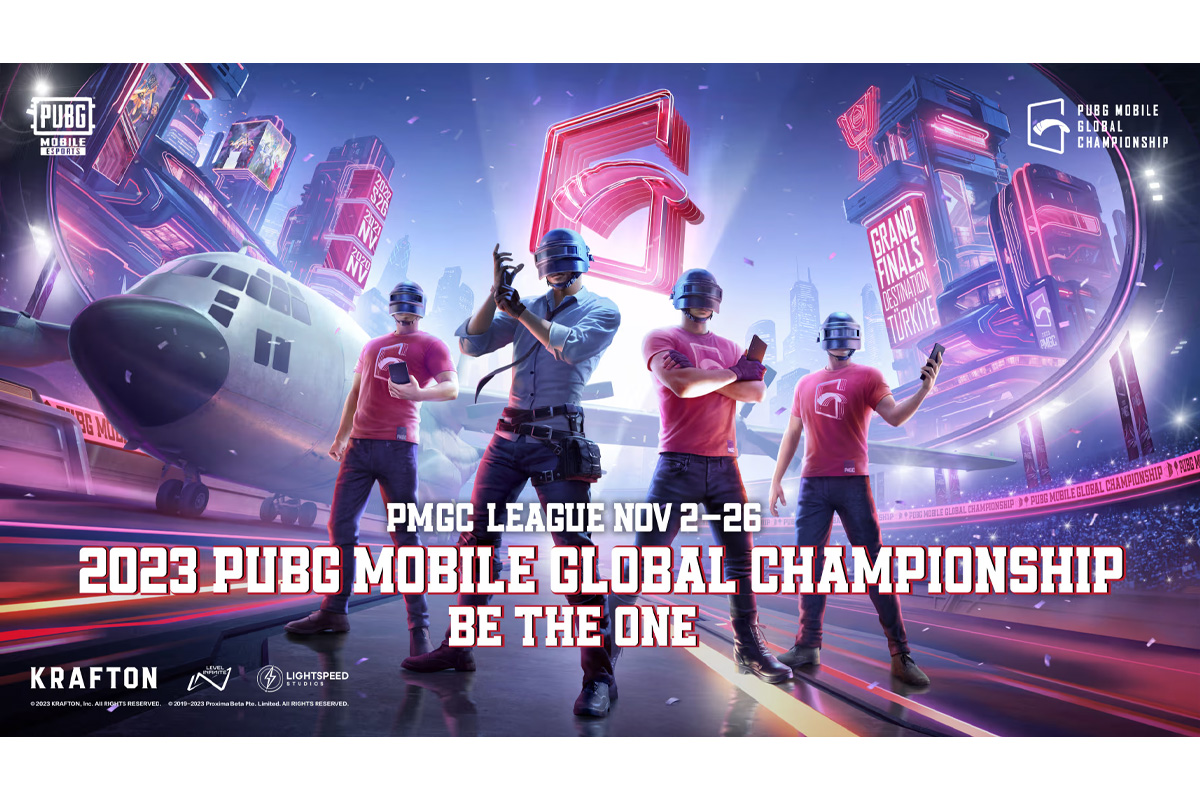 PUBG MOBILE Esports is excited to announce the crown jewel of the 2023 PUBG MOBILE Esports calendar, with the return of the PUBG MOBILE Global Championship (PMGC) for 2023! This tournament is the culmination of every battle, every challenge, and every triumph seen throughout this year's PUBG MOBILE Esports scene. 50 teams from around the world will prove their worth from November 2nd – December 10th, as they battle it out for their share of the $3 million prize pool and the title of PUBG MOBILE World Champion.
The 2023 PMGC League will take place in several stages through November, from November 2nd – November 26th. Participating teams will consist of qualifiers from various PUBG MOBILE Pro League (PMPL) and PUBG MOBILE Super League (PMSL) regions, and special invites. Fans can experience 6 exciting matches per day with 48 teams going head-to-head to secure their place in the 2023 PMGC Grand Finals.
Only the best of the best will advance to the 2023 PMGC Grand Finals to compete for the PUBG MOBILE World Champion title. From December 8th – December 10th, the 14 teams qualifying from the 2023 PMGC League and 2 special invite teams will take to the stage in Istanbul, Türkiye, for the opportunity to prove themselves the best PUBG MOBILE team on the planet.
It has been a thrilling year for PUBG MOBILE Esports, and fans will no doubt be looking to Vampire Esports for another fantastic performance. The team earned their second consecutive PUBG MOBILE World Invitational win this year, alongside their victory at the 2023 PUBG MOBILE Pro League in Thailand.
However, whilst the team has excelled in major events, they fell behind during the 2023 PUBG MOBILE Regional Clash between South East Asia and South Asia, finishing in 14th place. The return of the 2023 PMGC will be an opportunity for the Thai team to take centre stage once more and enjoy the limelight. This will be no easy feat, as other top talent teams like the Brazilian team Alpha7 Esports and Mongolian team Stalwart Esports will undoubtedly be preparing to take first place.
"The PUBG MOBILE Global Championship is an opportunity for the best of the best to get the recognition they deserve on the grandest stage of them all. This has been a fantastic year for PUBG MOBILE Esports, with record-breaking performances, new strategies, and unprecedented support from the fans. There's no doubt teams will give it their all for this final major tournament of 2023," said James Yang, Director of PUBG MOBILE Global Esports.