Ayre Ventures Is Looking to Invest in Gaming Industry Blockchain Tech
Reading Time:
2
minutes
The gambling industry is a paradox. The entire gambling industry was built on risk; be it risk on a sports team or a dealer drawing a five-card 21 to beat a 20. That risk doesn't regularly carry over to innovation despite the gambling industry employing some of the most innovative minds in technology.
There are great innovators in the space and the Ayre Group is looking to make their innovations ready for the mainstream of the gambling industry.
If your company is building gambling or gaming applications, or any applications that support the industry, such as payment solutions or backend platforms, the Ayre Group want to hear about it.
The Ayre Group is exclusively providing investment into companies building on Bitcoin SV, the only regulation-friendly public blockchain that has successfully scaled to the point where it is ready for enterprise adoption today.
The Bitcoin SV blockchain capable of handling an unlimited number of transactions. Unlimited transactions allow you to record every Super Bowl bet, or you can record every spin of the slot machines across your white labelled brands. All this data can could be used to share with your regulators or used by your marketing team to provide better offerings to your players. The best part is that you can do all of this for a tiny fraction of a penny per transaction.
Calvin Ayre commented: "I was there when the online gaming industry was created. I see the same thing happening with the original Bitcoin BSV ecosystem, but even more significant and with a massively positive impact on society."
He added: "Bitcoin will touch all areas of life, but I am especially happy to see the things it can do in the industry of my roots, online gaming. I want to fund start-ups that share my passion for the industry we all love."
For companies to have the best chance of securing investment from the Ayre Group, please remember to send an investor pack, including business plan, financials and a pitch deck.
The Ayre Group prefers companies that are currently in the marketplace or have a working demo and just need a cash influx to bring their solution to the next level.
SOURCE Ayre Ventures
FinTech Trends in the Online iGaming Industry – Bet B2B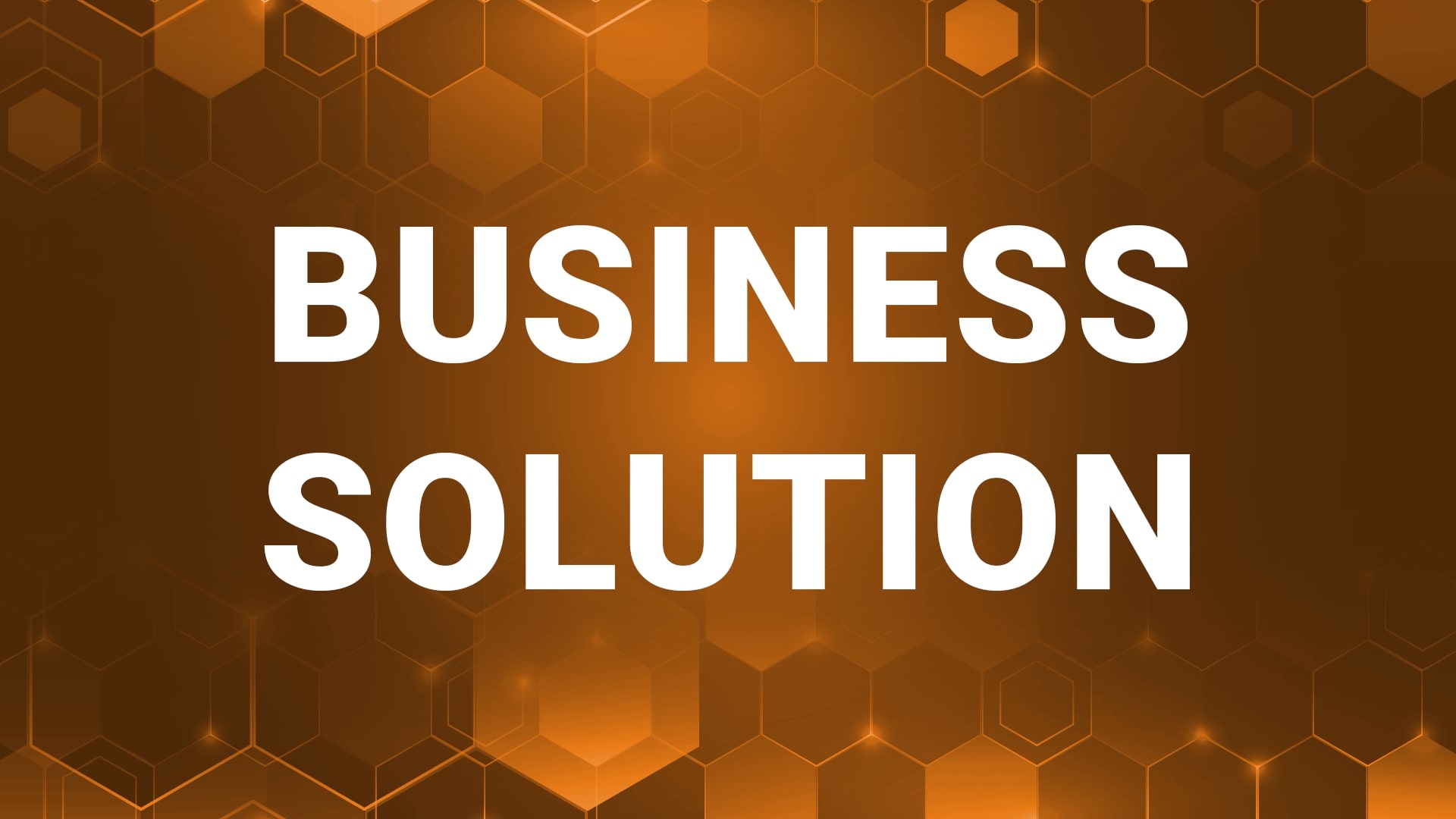 In the world of gambling and betting, financial technology is one of the main driving forces that determine the future of the industry. With the constant development of technology and changing user preferences, igaming platforms are striving to offer new and unique features that improve the iGaming experience and ensure the security of transactions.
"Cryptocurrencies have become a virtual currency used within the gambling world", says an expert of the BetB2B iGaming platform. "Blockchain technology ensures transparency and security of transactions, as well as prevents fraud and falsification. Players can use digital wallets, payment systems and cryptocurrencies to conveniently conduct transactions and purchase in-game items."
Blockchain technologies in gambling – BetB2B iGaming platform
First of all, blockchain provides transparency in iGaming. The technology allows you to create a chain of blocks, each of which contains information about transactions. These blocks are interconnected using cryptographic methods, which makes it almost impossible to change or falsify data.
According to the BetB2B expert, the blockchain provides transaction security, which is critical in iGaming: "Blockchain uses cryptographic methods to ensure the security of transactions and protect the personal data of players. Transactions carried out using the blockchain are immutable and non-reproducible, which reduces the risk of fraud and improves data protection."
BetB2B casino platform: security, anonymity and other advantages of using cryptocurrency
The use of cryptocurrency in iGaming  has a number of advantages that affect the security, anonymity and efficiency of financial transactions:
Cryptocurrency transactions are based on cryptography and use distributed systems such as blockchain for security. All cryptocurrency transactions are registered and it is impossible to change them. This reduces the risk of fraud, transaction forgery or unauthorized access to player funds.
Cryptocurrency transactions are carried out almost instantly, without the need to involve intermediaries or banking institutions. This significantly reduces the time required for financial transactions on iGaming websites. In addition, the fees for conducting cryptocurrency transactions are usually much lower than with traditional financial methods.
Cryptocurrencies provide global accessibility. Players can participate in gambling and betting from anywhere in the world where there is an Internet connection. There are no restrictions related to currency conversions or banking restrictions, which makes cryptocurrencies especially convenient for players from all over the world.
Technologies related to blockchain and cryptocurrencies make it possible to create new game formats, integrate smart contracts and develop decentralized platforms. This results in more interesting and innovative iGaming experiences for players.
"Many iGaming websites offer deposit and withdrawal options using cryptocurrencies such as Bitcoin, Ethereum and others. This provides players with the ability to quickly and conveniently manage their finances without having to provide personal information," commented BetB2B.
Some more innovations in gambling and betting – BetB2B
FinTech trends in the iGaming industry open up new opportunities for players and developers. They contribute to the creation of more exciting and innovative iGaming solutions, as well as the development of the economic system within the games.
The new level of development of the industry has been the use of artificial intelligence (AI) and machine learning (ML) to increase personalization.
Another development vector is the use of virtual and augmented reality (VR and AR). iGaming websites are actively exploring the possibilities of creating an exciting iGaming experience using VR and AR technologies. For example, some betting websites are already using these technologies to allow players to compete in poker in a virtual environment, interacting with other players from around the world. This creates the atmosphere of a real casino.
BetB2B Reviews: development of the iGaming industry based on innovative solutions
BetB2B, a leader in the creation of iGaming  platforms, offers a wide range of services for clients, helping them to take a leading position in the market.
Leading betting companies and online casinos need simple and functional platforms with an intuitive interface. BetB2B specializes in providing such services.
BetB2B offers a ready-made platform for betting companies and casinos. Cooperation can take three forms: Sportsbook API, Retail Solution, ready-made platform – turnkey solution.
"Offering our turnkey solutions, we are ready to guarantee the client ease of launch and support at all stages of work, " notes a company representative, "We follow all modern trends and minimize technical risks by developing the necessary software for automating processes in accordance with the law."
Turnkey solution contains additional modern tools, such as Back-office for monitoring financial flows and creating profiles, agent scheme software enables to create a transparent scheme of agents with a flexible commission system, multilingual support, BetB2B CMS for setting up the platform and creating advertising pages, as well as BetB2B CRM for analyzing user activity, setting up bonuses and reporting.
BetB2B are IT solutions for the iGaming industry that ensure the development and success of your business.
BetConstruct Introduces New Possibilities with Multi-Wallet & Custom Token Features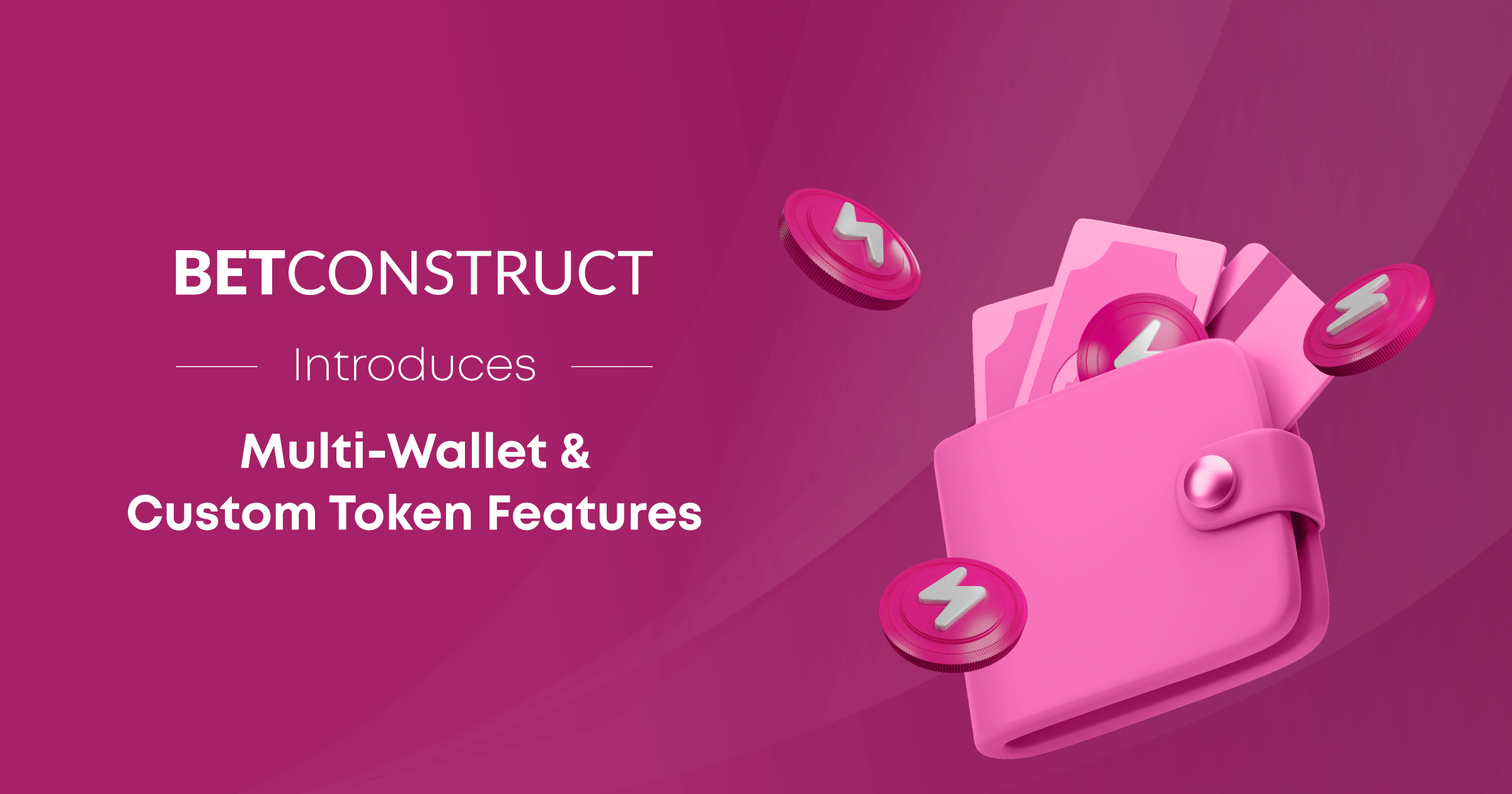 Reading Time:
< 1
minute
As one of the pioneers bringing crypto technologies to the iGaming world, BetConstruct constantly creates offerings for businesses to dive into new opportunities.
BetConstruct's latest innovative solutions, as of today, are the Multi-Wallet and Custom Token features, created to tie crypto and iGaming businesses with tighter knots.
The multi-wallet solution is promised to become a game-changer for players and partners alike. Now, users can seamlessly manage multiple wallets, including cryptocurrencies and fiat, for deposits, withdrawals, and gameplay, without the need for conversions. The solution also makes the integration with preferred crypto wallets like Metamask easy and accessible to everyone.
In addition, partners can also tap into this solution to create new Custom Tokens – mirroring the success of FTN. These tokens, created on Bahamut and powered by smart contract software, feature customisable variables to suit diverse business needs.
Regarding the technical aspects of the offer, BetConstruct support extends to maintaining the token listings on both centralised and decentralised exchanges, including technical backing of liquidity management, market-making, promotions, and marketing.
Moreover, legal inquiries find a resolution as well. BetConstruct offers help in forming token-issuing entities, drafting and reviewing whitepapers, providing legal opinions, setting up bank accounts, preparing agreements, and acquiring crypto exchange licences across various jurisdictions.
Stepping into a new era, BetConstruct is revolutionising the crypto-iGaming landscape with its user-friendly Multi-Wallet & Custom Token features. The new crypto management and token personalisation solutions are believed to mark a significant leap forward, forging stronger connections for businesses to explore a realm of exciting possibilities.
Bahamut Successfully Passes Hexens' and Certik's Audit: Strengthening Trust through Transparency and Security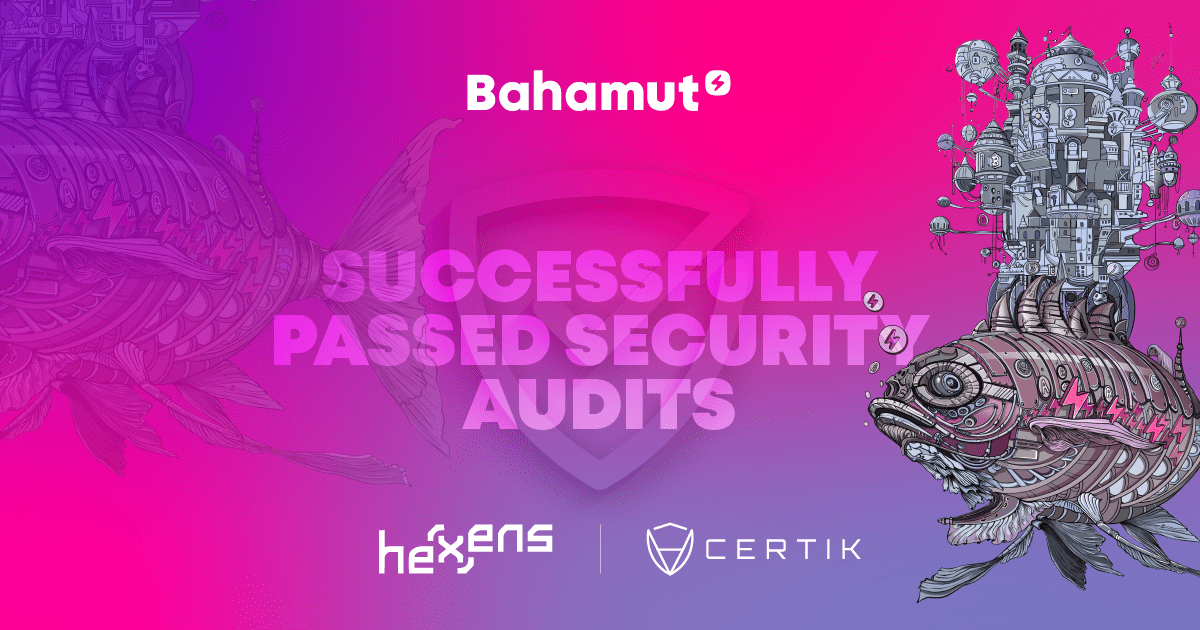 Reading Time:
< 1
minute
Bahamut has successfully passed the audit by Hexens and Certik. This technical and economic assessment is an essential part of the commitment to maintaining high security, transparency, and performance within our blockchain network.
The technical audit scrutinized the codebase, infrastructure, and security protocols, verifying the robustness of the blockchain foundation. Economic modelling was performed regarding activity generation and accumulation to identify any weak spots or ways to exploit the system.
Bahamut emphasizes the importance of transparency and trust. The dual-audit approach assures a comprehensive and multi-dimensional assessment of the systems, fostering greater user confidence.