Scientific Games Wins Iowa Lottery's Statewide New Gaming Systems Technology Contract
Reading Time:
2
minutes
Scientific Games Corporation announces it won the Iowa Lottery's (the "Lottery) 10-year contract for a new statewide gaming system to serve the lottery and the 2,400 retail locations where Iowa Lottery games are sold. The Iowa Lottery Authority Board voted 5-0 to award Scientific Games the contract and begin negotiations immediately. The 10-year contract may be extended by the Lottery up to five additional years. The Iowa Lottery plans to flip the switch to the new gaming system in the summer of 2021.
Scientific Games was selected as the best choice to meet the Iowa Lottery's business objectives and upgrade the Lottery's 2011 technology with minimal disruption to game sales, providing millions of dollars for vital state programs benefitting Iowans.
The Company won the contract based on highest overall score and ability to maximize funding for the Lottery's beneficiaries. Over the last eight years of the Company's current contract with the Iowa Lottery, the Lottery experienced an $878 million growth in total retail sales, or an average of $109 million in growth per year. Scientific Games also provides instant scratch games to the Iowa Lottery.
The Iowa Lottery's gaming systems provider for the past 18 years, Scientific Games will deliver technology to the Iowa Lottery with minimal disruption to retail sales and responsibly generate vital funding for Iowa state programs, like university research, veterans and agriculture.
"Scientific Games appreciates the trust the Iowa Lottery has placed in our Company and our technology to continue supporting programs that help make Iowa a great place to live," said Pat McHugh, Lottery Group CEO for Scientific Games. "We are also very proud that the hard work of our teams and ability to successfully align with lotteries' business plans continues to position Scientific Games as the fastest growing lottery systems provider in North America."
Scientific Games is working with the Iowa Lottery to finalize the contract and plan a seamless switch to the new technology. As part of the new technology rollout, the Iowa Lottery will upgrade to an advanced gaming system, central communications network, retailer terminals, and player self-service kiosks.
Scientific Games is a U.S.-based company providing games, technology and services to more than 150 lotteries around the globe, including nearly every North American lottery.
© 2020 Scientific Games Corporation. All Rights Reserved.
About Scientific Games:
Scientific Games Corporation is a world leader in entertainment offering dynamic games, systems and services for casino, lottery, social gaming, online gaming and sports betting. Scientific Games offers the gaming industry's broadest and most integrated portfolio of game content, advanced systems, cutting-edge platforms and professional services. Committed to responsible gaming, Scientific Games delivers what customers and players value most: trusted security, engaging entertainment content, operating efficiencies and innovative technology. For more information, please visit scientificgames.com.
SOURCE Scientific Games Corporation
Detroit Casinos Report $104.9M in August Revenue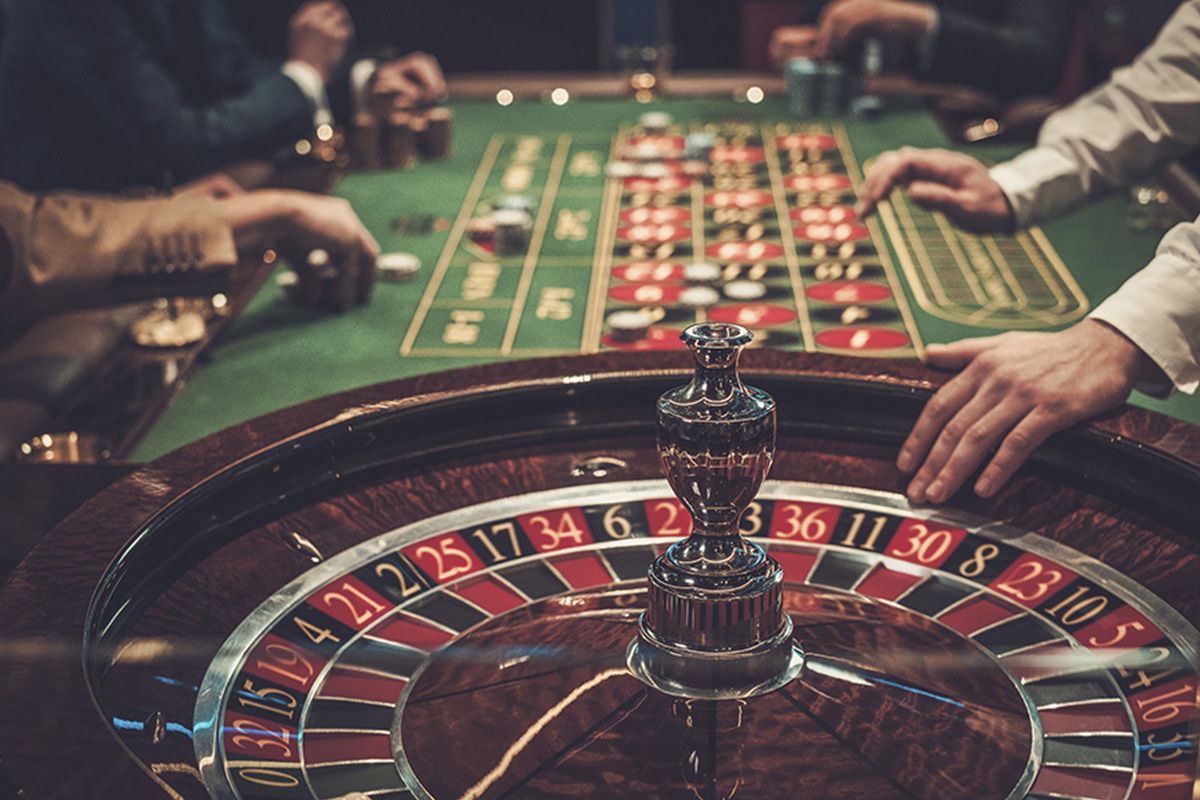 The three Detroit casinos reported $104.9 million in monthly aggregate revenue for the month of August 2023, of which $104.6 million was generated from table games and slots, and $322,186 from retail sports betting.
The August market shares were:
MGM, 47%
MotorCity, 30%
Hollywood Casino at Greektown, 23%
Table Games and Slot Revenue and Taxes
August table games and slot revenue decreased 2.0% when compared to July 2023 results. August monthly revenue was 0.1% higher than August 2022. From January 1 through August 31, the casinos' table games and slots revenue increased by 0.8% compared to the same period last year.
The casinos' monthly gaming revenue results were mixed compared to August 2022:
Hollywood Casino at Greektown, up 11.7% to $24.4 million
MGM, down 1.7% to $49.5 million
MotorCity, down 5.0% to $30.7 million
During August, the three Detroit casinos paid $8.47 million in taxes to the State of Michigan. They paid $8.46 million for the same month last year.
The casinos reported submitting $16.5 million in wagering taxes and development agreement payments to the City of Detroit in August.
Retail Sports Betting Revenue and Taxes
The three Detroit casinos reported $10.0 million in total retail sports betting handle, and total gross receipts were $327,291.
Retail sports betting qualified adjusted gross receipts (QAGR) were down by 80.6% compared to August 2022. August QAGR was down by 32.5% compared to July 2023.
August QAGR by casino was:
MGM: $85,644
MotorCity: $195,955
Hollywood Casino at Greektown: $40,587
During August, the casinos paid $12,179 in gaming taxes to the state and reported submitting $14,885 in wagering taxes to the City of Detroit based on retail sports betting revenue.
Fantasy Contests
For July, fantasy contest operators reported total adjusted revenues of $1.2 million and paid taxes of $101,324.
From January 1 through July 31, fantasy contest operators reported $13.4 million in aggregate fantasy contest adjusted revenues and paid $1.1 million in taxes.
Gaming Arts and Banijay Brands Announce Launch of New DEAL OR NO DEAL Slot Games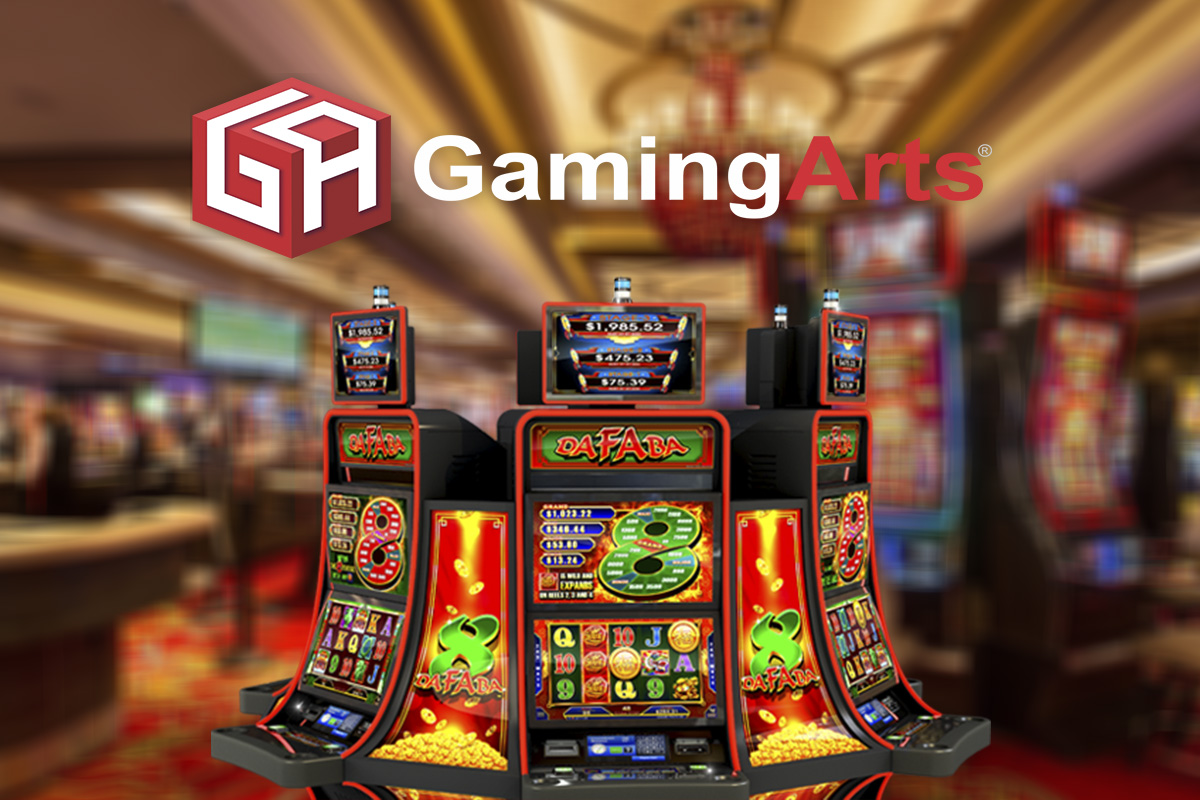 Gaming Arts, in partnership with Banijay Brands, the commercial arm of media and entertainment powerhouse Banijay, announced that DEAL OR NO DEAL slot games will premier in Q4, 2023. This exciting new product line will launch with two complementary themes, Golden Briefcase and Briefcase Breaker, released on the beautiful 49″ portrait VertX Grand cabinet.
These games will revitalize the familiar DEAL OR NO DEAL brand on casino floors with fresh content and exciting gameplay. Players will be put in the hot seat in the Deal or No Deal Briefcase Feature, experiencing the same pulse-racing excitement as the hit television game show. The players' fate is truly in their own hands, whether they choose to take a generous banker's offer or push their luck until the end.
The games also include dynamic free games, a dramatic jackpot feature, and linked progressive prizes to keep the excitement sky high. A player-selectable multi-denomination screen allows the player to choose a denom and bet that is comfortable for their bankroll.
For players that crave only the action of the Deal or No Deal Briefcase Feature, the Buy-A-Feature option allows the player to instantaneously win the bonus without the need to play through the base game. This Buy-a-Feature option can have additional multipliers up to 10x, multiplying the potential prizes to huge amounts.
Banijay format Deal or no Deal first launched in the Netherlands in 2002. It has been commissioned in over 80 territories worldwide with more than 350 productions.
Mike Dreitzer, CEO of Gaming Arts, said: "We couldn't be prouder of these great games! Gaming Arts is confident that our new DEAL OR NO DEAL games will soon be amongst the most popular and top performing games on casino floors across North America. These games are the whole package, complete with incredibly exciting and innovative game play offered with a beloved brand that is recognized and followed by millions."
Jean Venneman, Chief Operating Officer at Gaming Arts, said: "Banijay Brands has been a terrific partner and whose insight and assistance helped lead our game development team to produce these truly remarkable games. These games are a great follow on to our recently launched, Thor's Thunder which is taking the country be storm, coast to coast."
Mark Woollard, Banijay Brands Director of Gaming and Gambling, said: "This partnership demonstrates our commitment to bringing flagship brands like Deal or No Deal to life in engaging ways. Through this partnership with Gaming Arts, we are set to deliver another fantastic gaming experience."
FanDuel Marks Responsible Gaming Education Month with Major Investment in its Responsible Gaming Ambassador Program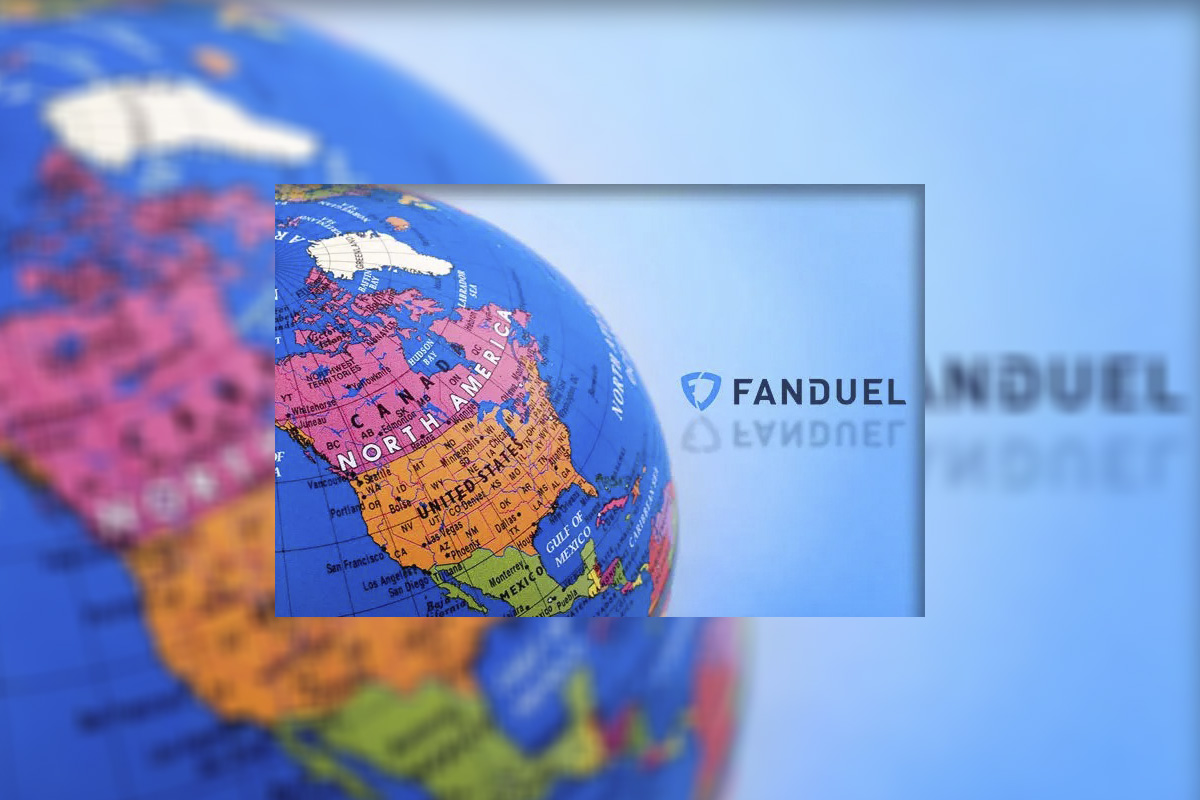 September is Responsible Gaming Education Month, and FanDuel, the premier online gaming company in North America, is making major investments in its responsible gaming advocacy efforts with the additions of global soccer icon Carli Lloyd and PGA TOUR rising star Tom Kim who will join FanDuel's RG Ambassador Craig Carton this season. FanDuel is also introducing a comprehensive series of new initiatives that will leverage a unique combination of talent, content, and partnerships to further the company's efforts to educate fans on the importance of playing responsibly.
New Responsible Gaming Ambassadors
Soccer icon Carli Lloyd and rising golf star Tom Kim are the newest FanDuel Responsible Gaming Ambassadors. Both Lloyd and Kim will partner with FanDuel to raise awareness of the importance of responsible play and the tools that FanDuel provides to fans to manage their play, including deposit limits, wager limits, time limits, and more. They will appear in future responsible gaming content and join Carton, as well as NFL legend Rob Gronkowski and Kay Adams, Host of FanDuel TV's Up & Adams, in bespoke advertising to promote responsible play.
"I am excited to be joining the FanDuel team as a Responsible Gaming Ambassador. As sports gambling continues to become more accessible, I think it is critical fans adopt a mindset that gambling is supposed to be a form of entertainment and that tools are available to them within the FanDuel Sportsbook app to stay in control of the way they play. I'm eager to help my fellow ambassadors spread the word on the Play Well lifestyle," Lloyd said.
"When evaluating a potential partnership with FanDuel, I knew I wanted to be able to use my platform to advocate for responsible play. It is clear everyone at FanDuel takes responsible gaming seriously, and I am proud to join their team as a Responsible Gaming Ambassador and raise awareness among my fans, especially those around my age, and the golf community on and off the course," Kim said.
New Responsible Gaming Content
This month, FanDuel will premiere its new responsible gaming advertising campaign. FanDuel's first bespoke television creative entitled "The System" is back but with a new iteration created by FanDuel's internal creative team. Part two of the multi-media campaign is backed by significant media investment and will air throughout the football season. The advertising heroes FanDuel's Play Well tools like wager and time limits that customers can set up for responsible gaming play.
FanDuel also recently paired Carton, host of FS1's The Carton Show, with NFL legend Rob Gronkowski and FanDuel TV host Kay Adams together on new responsible gaming content for fans, including a candid podcast style discussion about problem gambling and its associated risks. During the series the stars will discuss the tools and resources available to help fans always stay in control. In addition, the trio will be featured in a new social series entitled "FanDuel FanDial" where they will be live calling and surprising fans with video calls. During the calls, which capture fans' genuine reactions, the trio use their impromptu conversations to walk fans through the self-service responsible gaming tools available on the platform. All content will be featured on FanDuel social media channels in the coming weeks.
"Spreading the message of responsible gaming is deeply important to me, and I'm proud to continue working with FanDuel to raise awareness for problem gambling and the tools available to address it. Working with colleagues like Kay and Gronk help destigmatize problem gambling and more importantly help make betting responsibly cool. Adding two more stars, Carli and Tom, to the team is exciting and I can't wait to collaborate with them. The initiatives we are highlighting during Responsible Gaming Education Month have a year-round impact, and I look forward to elevating our voice to protect as many fans as possible," Carton said.
Educational Course with Front Office Sports
FanDuel announced it is partnering with Front Office Sports to launch a groundbreaking and first of its kind free responsible gaming educational course housed within Front Office Sports' Learning platform in early 2024. The course will cover the fundamentals of responsible play and the ever-changing sportsbook industry. Upon completion, visitors will be able to add a badge to their LinkedIn profiles and feature the certification on their resumes. Those interested in signing up can visit fos-learning.com.
"We believe that educating the sports industry at large on what responsible gaming means is an equally important part of our mission to promoting responsible play with consumers. I'm delighted to partner with Front Office Sports to break new ground and have training available that drives a culture of RG in our industry," Alison Kutler, FanDuel Sustainability and Responsible Gaming Vice President, said.
FanDuel's Second Annual Play Well Day
On September 26, FanDuel will hold its second annual Play Well Day, hosted in New York City and broadcast to employees across the globe. This employee-only event will focus on the company's commitment to building a culture that is always focused on customer protection. Play Well Day will include all-day seminars with both FanDuel executives and industry leaders and RG Ambassadors who will discuss the everyday role each employee plays in promoting safer play for fans.
"FanDuel remains steadfast in its commitment to promoting responsible gaming, and we're thrilled to be rolling out this series of programming to mark Responsible Gaming Education Month. Bringing Carli and Tom on as RG ambassadors who can spread the message of safer play combined with debuting new advertising, social media content and a Front Office Sports training, highlight how we want to elevate the standard for operator efforts on responsible gaming," Kutler said.
All of these initiatives play a key role in Flutter's global sustainability strategy, the Positive Impact Plan. Focused on leveraging universal principles to promote responsible gaming across global markets where Flutter operates, the Group has set a goal for 50% of online customers globally to be using a responsible gaming tool by the end of 2026.