ITL and Indian Trading Partner Chevend extend into the Middle East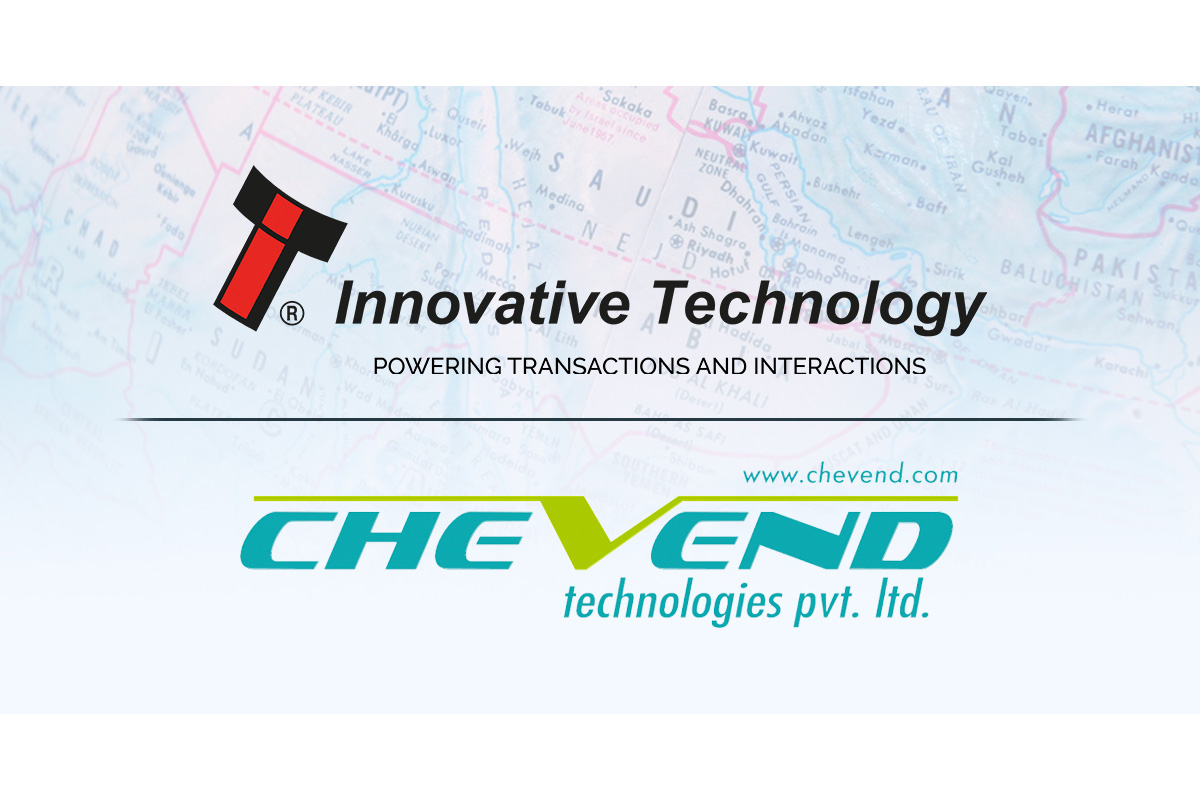 Reading Time:
2
minutes
Cashing handling expert Innovative Technology extend into the Middle East in collaboration with their Trading Partner in the region, Chevend Technologies PVT. LTD.
Commenting on this expansion following a successful trip to India and Dubai, Marcus Tiedt, Sales & Marketing Director for ITL said, " We secured our trading partnership with Chevend back in 2016 and over the past seven years we have been diversifying and extending our reach throughout India. Chevend now have a partner office in Dubai and so we are ready to expand into the Middle East with our partner serving customers at a local level."
CHEVEND TECHNOLOGIES PVT. LTD is part of the Chevron Metal Products Group and proud pioneer of the Automatic Vending Concept in India. Chevend has India's most experienced team supporting and working with customers in the vending, kiosks and banking segments and are also now distributing solutions to customers in the Middle East.
Marcus continued, "Chevend distribute and provide technical support for our products to customers in India, UAE, Saudi Arabia, Kuwait, Bahrain, Qatar, Oman, Sri Lanka and Bangladesh.  Their original focus was mainly on vending and kiosk applications such as the NV11 and NV9, but as the market matures we are also looking to supply our new NV4000 multi bill recycler for payment terminals as it starts to gain momentum. The new Dubai office has storage and technical facilities and is conveniently located for exporting goods across the Middle East. We look forward to seeing a positive up-take of our solutions across this region."
Commenting on the Trading Partnership and expansion, Ammaar Huseini, Director at Chevend said, "We have been providing ITL's cash validation products to customers throughout India since 2016 and we now look forward to helping them expand throughout the Middle East. We have also received lots of inquiries for their ICU Lite biometric solution. Apart from the standard age verification, customers are also looking at incorporating features in their kiosks for user verification against a database or ID card, attendance for students at schools etc. With over 30 years of experience ITL offers very reliable and innovative products for the international market. Our technical engineers regularly receive extensive training at the ITL UK head office and have in-depth knowledge of the product range, so are well equipped to offer technical support as well as sales advice."
Concluding Marcus said "Our Trading Partner network is vital, providing local support to our worldwide customer base. Following Chevend's success in India, we are confident we will become a key supplier of cash handling throughout the Middle East."
SIS-Owned 49's and Inspired Entertainment to Provide Upgraded Virtual Horse and Greyhound Racing Products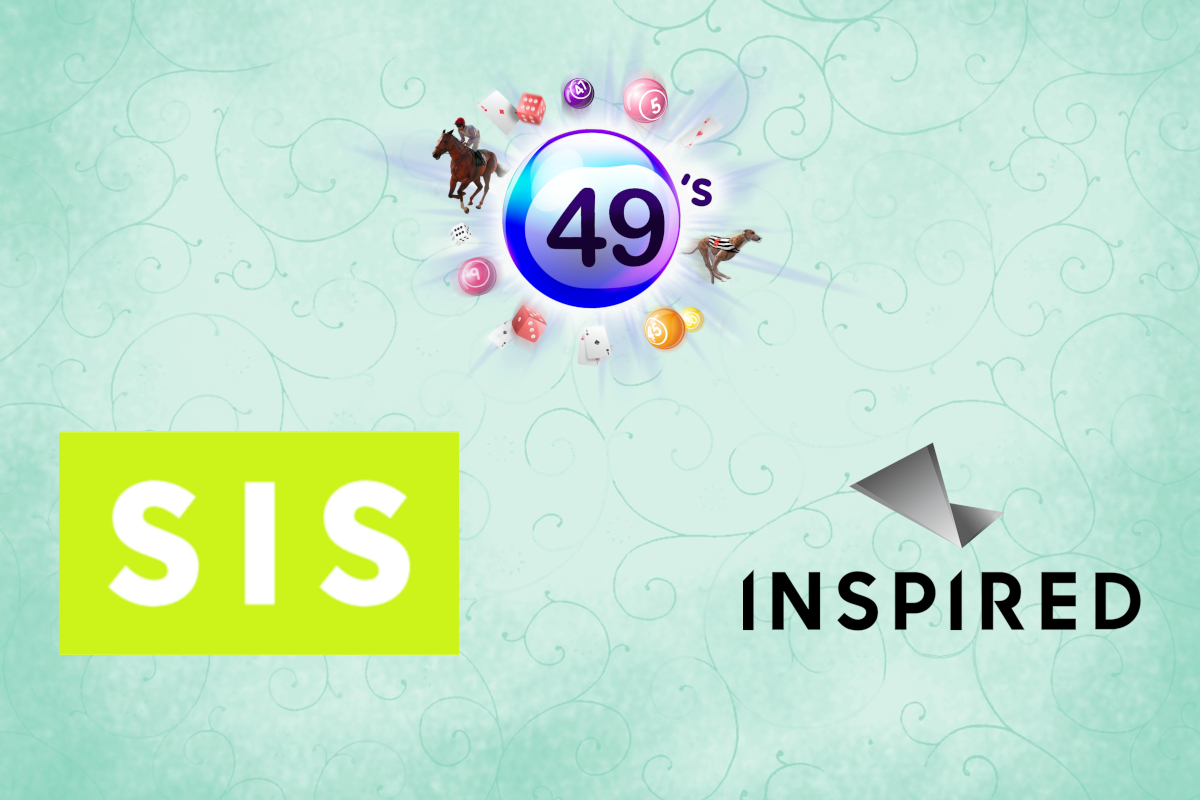 Reading Time:
2
minutes
Sports Information Services (SIS), the leading multi-content supplier of 24/7 live betting services, has announced that it has strengthened its long-standing partnership with Inspired Entertainment (NASDAQ: INSE). This collaboration will introduce five newly upgraded products to enhance SIS' 49's offering.
The integration with 49's content will allow bettors in betting shops across the United Kingdom and Ireland to access improved graphics and race simulations with races from Portman Park, Sprint Valley, Steepledowns, Brushwood and Millersfield being featured. Additionally, all historical results and form for all races will continue to be available on 49s.co.uk.
Inspired Entertainment's customised 49's branding and content will provide a truly enhanced and immersive experience for operators and bettors.
This latest agreement furthers the partnership between SIS and Inspired Entertainment. With 49's being the first brand to launch Inspired Entertainment's virtual products over 20 years ago, the relationship is set to be enhanced by providing cutting-edge content experiences.
SIS-owned 49's has experienced significant growth in the last year with a new platform and customer partnerships going live to provide access to the high-quality portfolio of live number draw products, which includes 49's twice daily draws, 39's and Fast 15's.
Inspired Entertainment delivers a comprehensive portfolio of content, technology, hardware and services for regulated gaming, betting, lottery, social and leisure operators across land-based and mobile channels across 35 jurisdictions around the globe.
"We have enjoyed a fantastic partnership with Inspired Entertainment and we are thrilled to take this to the next level by enhancing our virtual product offering in thousands of betting shops," the Head of Product Proposition for SIS, Jessica Mills, said. "We take great pride in delivering outstanding content to bettors and this will significantly improve the experiences across our virtual horse and greyhound racing content."
"The relationship we have with SIS has gone from strength to strength, spanning over two decades, and we are delighted to deliver the next phase of our partnership," the Virtual Sports Chief Commercial Officer for Inspired Entertainment, Steve Rogers, said. "The roll-out of more innovative virtual content for audiences will result in increased engagement with our products. With this new agreement, SIS and Inspired Entertainment aim to deliver an enhanced virtual betting experience to customers in betting shops across the United Kingdom and Ireland."
RAW iGaming teams up with Digitain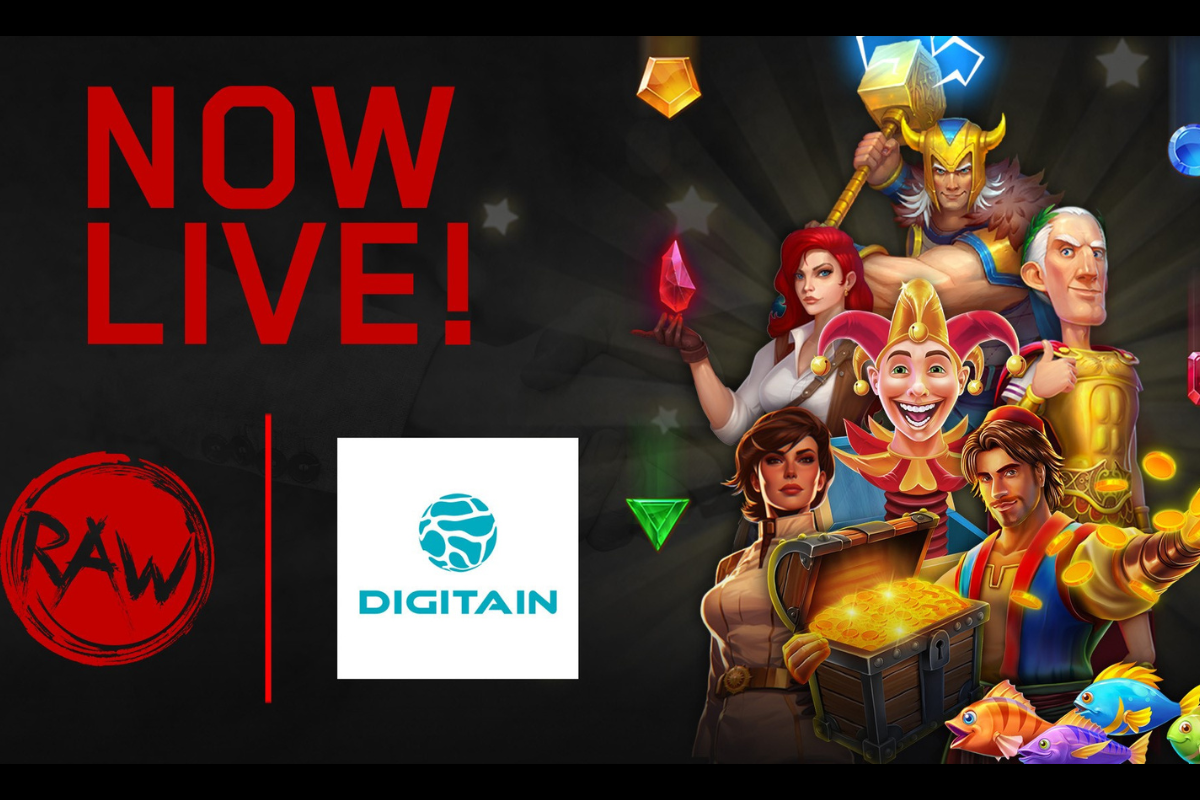 Reading Time:
2
minutes
Pioneering online casino content provider boosts distribution by partnering with major platform provider
RAW iGaming, the developer that takes a "Stand Out or Stand Down" approach to its online slots, has joined forces with Digitain in a deal that significantly increases the distribution and reach of its titles.
Operators powered by the cutting-edge Digitain platform can now offer their players some of the most in-demand content in the market, with each of RAW's games having been designed to put players on the edge of their seats with every spin.
This is achieved through RAW's unique approach to game development which combines innovative, trademarked mechanics and bonus features with striking design, big sound, and characters and narratives that draw players in.
Digitain now has access to RAW iGaming's full portfolio with leading games including Ave Caesar, Raging Super2Ways and the latest release Twisted Toy TalesTM.
These titles include RAW's flagship innovations such as SuperSlice®, SuperTracks® and SuperSymbolsTM.
SuperSlice uses wheels instead of reels while SuperTracks uses pathways or tracks to determine wins. SuperSymbols is another RAW innovation and sees adjacent matching symbols combine – the bigger the SuperSymbol, the bigger the win potential.
Digitain's commitment to innovation aligns with RAW iGaming's development philosophy, making this a strong partnership between two companies that believe in pushing boundaries and trying new things.
Tom Wood, Founder and CEO of RAW iGaming, said the provider has hit the market with players by daring to be different while still ensuring its mechanics and games are easy to understand.
"Players like to try new things, but they are not willing to spend time and money learning something entirely new. They want to play, and they want to be entertained, and we ensure that's the case when they engage with any one of our titles.
"This partnership with Digitain is a big step forward as it significantly increases the reach of our games among prestigious operators as well as challenger brands looking for something new."
Groove take it to the edge with Arrow's Edge deal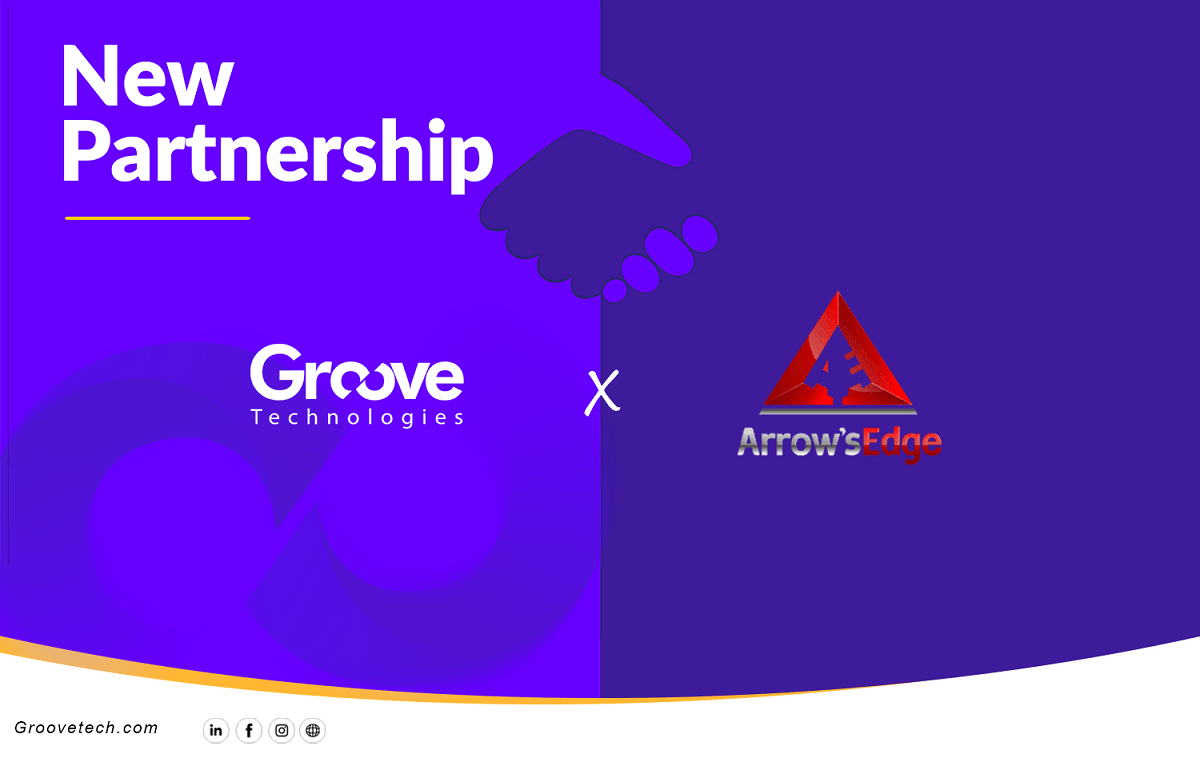 Reading Time:
2
minutes
Rebranded iGaming casino platform provider and aggregator Groove is back in the news with another partnership, this time around with game developer Arrow's Edge.
Arrow's Edge is an innovative online game developer with a 10-year track-record, providing a comprehensive range of gripping casino games including counterculture hit Back to the 60s, Formula Fortunes, Wizards Jackpot, Monster Blowout, Ocean Life, Chase the Cheddar, Yakuza Slots, Chef Wars, The Winning Dead, Ibiza, Aruban Nights, Panda Planet, and the American football themed 4th and Goal, amongst a cache of over 60 slots.
In addition to slots, Arrow's Edge also produces a series of table games and video poker games. Through Groove's aggregator, GroovePlay, operators can access powerful marketing tools on a local or global level, and implement tournaments available from Arrow's Edge. These can involve numerous levels of customisation, including varying entry fees, structures, prize pools, and games.
The games in tournament format come loaded with bonus rounds and animations, and on top of it all, there are dazzling leaderboards which help ramp up the excitement.
Another easy-to-access GroovePlay marketing feature revolves around the jackpots including Mini Jackpot, Video Poker Jackpot or Mega Jackpot; each of which delivers added value to both casinos and players.
Following a brand refresh and outings with the new brand at iGB Live and SBC Barcelona, aggregator and platform Groove attended SiGMA Europe in November, showcasing Groove's popular portfolio of world-class content and sports-betting that now includes Arrow's Edge.
Groove's recent rebrand gives the company a new look and a new website has been launched at www.groovetech.com with the game portfolio now featuring over 15,000 games, adding well over 100 new games monthly from a dynamic stable of over 100 leading content partners, which Arrow's Edge proudly joins.
Groove works with tier-1 operators and beyond to professionalise technology solutions that deliver high performance and sustainable revenue around aggregated content ranging from slots, online casino and live casino, to poker and table games alongside a suite of new crash games, in multiple currencies and languages.
A spokesperson for the Arrow's Edge team said that one of the key values the company is built on is care and dedication for every relationship and each and every partnership no matter the size. The spokesperson continued by saying that Arrow's Edge cross-platform games and wide range of the matics is a snug fit with Groove, and concluded; "We are sure players and operators will enjoy the variety of excellent features and innovations, including our tournaments and jackpots."
Yahale Meltzer, COO and co-founder at Groove, said: "After another year of hard-won commercial success, we feel even more committed to continuing to provide our casino cluster with an outstanding offering that pushes the boundaries to the edge; which is why we have onboarded Arrow's Edge, who have come along in leaps-and-bounds over the last couple of years. We look forward to kicking things off with a bang by listing Arrow's Edge in our new data-driven B2B Recommender seen by all our casinos."