GeoLocs, by mkodo, announces new partnership with Rhino Entertainment Group for Ontario launch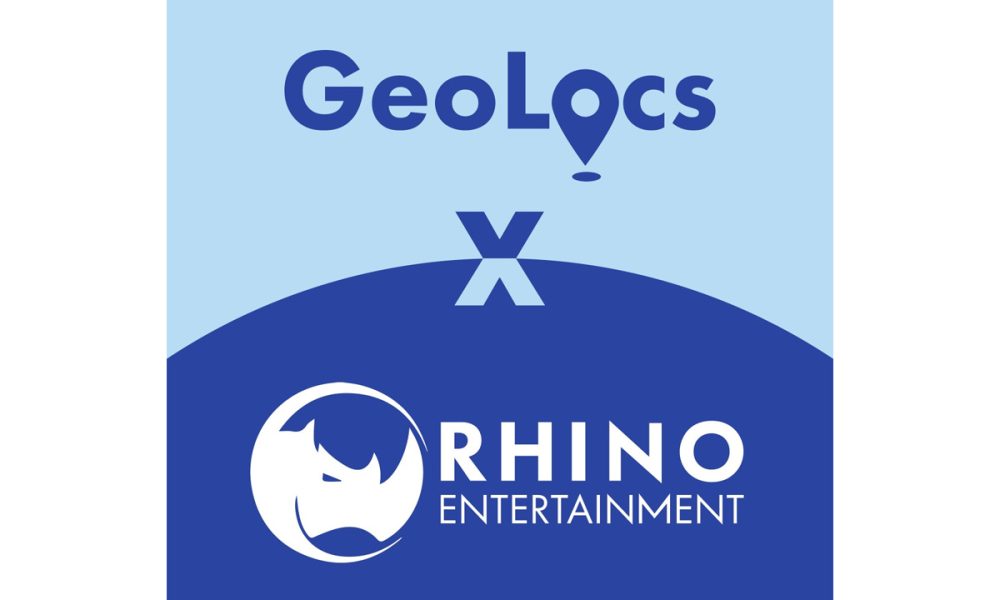 GeoLocs, by mkodo, has struck its latest geolocation partnership with the fast-growing iGaming operator Rhino Entertainment in Ontario.
The development sees mkodo's geolocation verification service, GeoLocs, provide Rhino Entertainment Group and its CasinoDays players across Ontario with an enhanced location verification experience, delivering the ability to play safely, securely and fraud-free.
Already live in Ontario for several months, Rhino Entertainment now benefits from GeoLocs' frictionless, user-experience offering. The powerful solution ensures that Rhino Entertainment's players no longer have to download a companion app to verify their location on mobile web or desktop browser, but simply have to give location permissions to access the casinodays.com offering on either mobile web or desktop browser.
Moreover, through the self-service GeoLocs Portal, Rhino Entertainment can easily and swiftly manage and interpret real-time statistics and report any suspicious activity thanks to the intuitive interface.
Ross Parkhill, CEO at Rhino Entertainment, added: "By partnering with GeoLocs and its geolocation verification service to elevate our offering in Ontario, we are confident that we will offer our players in the province a seamless and secure experience, while also meeting the regulatory demands of the province.
"The focus on user experience and the intuitive, self-manageable interface behind GeoLocs was a key driver in our decision to integrate the service and work with the team at mkodo. We're excited to offer our players the best UX, in terms of location verification, in Ontario."
Stuart Godfree, Managing Director at mkodo, said: "We're proud to support another fantastic operator as it establishes itself in Ontario's iGaming market, providing Rhino Entertainment's players with a seamless UX when verifying their location.
"Rhino Entertainment is a fast-growing online gaming operator, offering its online gaming products out of several regulated jurisdictions and we're excited to support its journey in the province and expansion throughout the rest of North America."
GeoLocs was the first cross-platform geolocation provider to go live in Ontario. The service was officially launched to the industry in January 2023, however, it has been live and evolving for over 10 years, having historically been available exclusively to mkodo's iGaming app clients. GeoLocs was built specifically to support iGaming operators, ensuring they are operating in accordance with local regulations.
Taking Your Casino Experience Online Post-Pandemic
If you were a big casino fan before the pandemic, you probably want to return to the game floor. However, while the industry is bouncing back, it is still unsafe. You may take all the precautions you like, but there is still the chance that you could get sick. Eliminate all the risks by moving your gambling experience online. Many gamblers now spend their time online instead of actually going to a physical casino. Here are some reasons why you should take this option.
It saves time and money
One of the advantages of online gambling is that you can directly start playing without any extra expenses or wasted time. Brick-and-mortar casinos are common, and you can find some excellent ones. However, it does mean leaving your house and piling on the expenses. The trip and accommodations are not how you want to spend your money. You want to focus your bankroll on the gaming floor.
With online gambling, your money will directly go into your gaming experience. For example, when you want to start playing, you can log on to a site like CasinoDays and start playing. There is no need to get on a plane or travel before you can start enjoying a game. You also avoid overpriced drinks and food. If you are hungry, you can order some take-out and continue your gambling fun.
It provides a comparable experience
The attraction of dropping by a casino is the complete gambling experience and the ambience. While you may not fully get it with online gambling, you will still have a fun time and full experience. In the past, online casinos limited themselves to slots. However, modern technology now allows for a lot of variety. Live gaming tables are very popular since they allow interaction with dealers and other players. Players stream videos of gaming tables, whether it is roulette or blackjack. Poker is also available for online players, but the virtual table is very different from looking at other players in their eyes. Overall, online casinos will deliver all the games that you want.
Freedom of choice
The real advantage of online casinos is the freedom it gives you. Going to a brick-and-mortar casino adds limitations to your gambling experience since you can only play the games that they offer while following their rules. Leaving is also a complex process that locks you into play. Online casinos make it a lot simpler and easier. For example, you can log in and log out at any time that is convenient for you. Additionally, your payment options are up to you. Set your limits and use the payment channel that you prefer. With these choices, you will be safer and more comfortable.
Final thoughts
Going fully online for your gambling needs can make it simpler for you. All you need to start playing is a decent internet connection. Combined with the reasons above, you should be able to have your gambling fun without leaving your home.