Sennette Lam Promoted to TalentBet CEO to Lead Global Expansion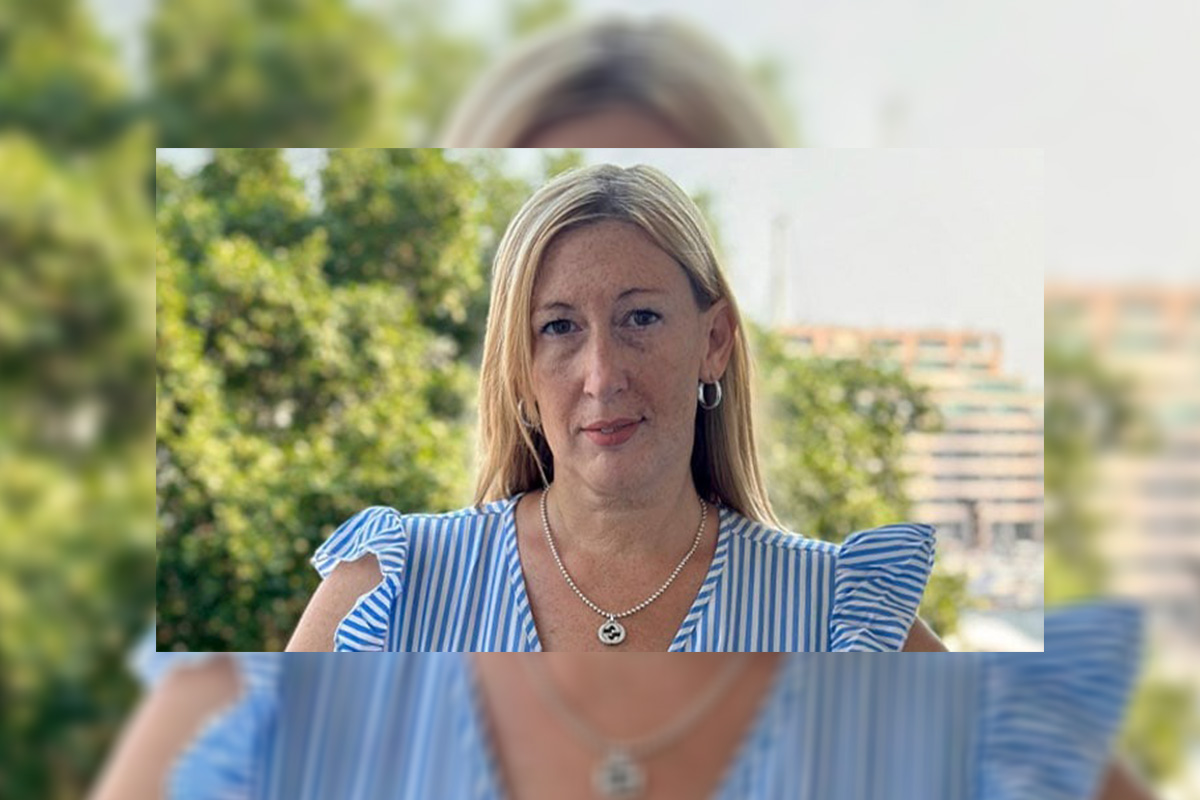 Reading Time:
< 1
minute
TalentBet, a Maltese-based specialist talent acquisition and recruitment provider, has announced their current Director of Talent, Sennette Lam, has been promoted to CEO. Lam, a 15-year recruitment expert, has been with the company since its formation and instrumental in its rapid growth. She will now have her remit increased to oversee TalentBet's global growth ambitions.
Launched only 10 months ago in February 2023, TalentBet has established itself as one of the leading firms for Gaming and Fintech recruitment, with a large number of major companies counted as clients. The company is capitalising on its growth by expanding its international offices to Cyprus and the USA over the coming months. Lam will now be the person tasked with making these growth plans a success in her new role as CEO.
Lam said: "I'm delighted with the success of the company so far, and the prospect of leading the global growth ambitions as CEO. We've done things differently at TalentBet, putting the client first at all times, offering a more tailored and personal approach and now we look to deliver that internationally as well."
TalentBet is backed by fintech and gaming heavyweights who hold investments in a range of companies including gaming payments leader Xace and media and events brand iGaming Next.
Speaking of TalentBet's latest promotion David Hodkinson, lead investor said "Sennette has proven to be an instrumental part of what is an incredible growth story during 2023 for TalentBet. When the opportunity arose for Sennette to step into the CEO role, there was no doubt that she was the right person."
ELA Games obtains the MGA Recognition Notice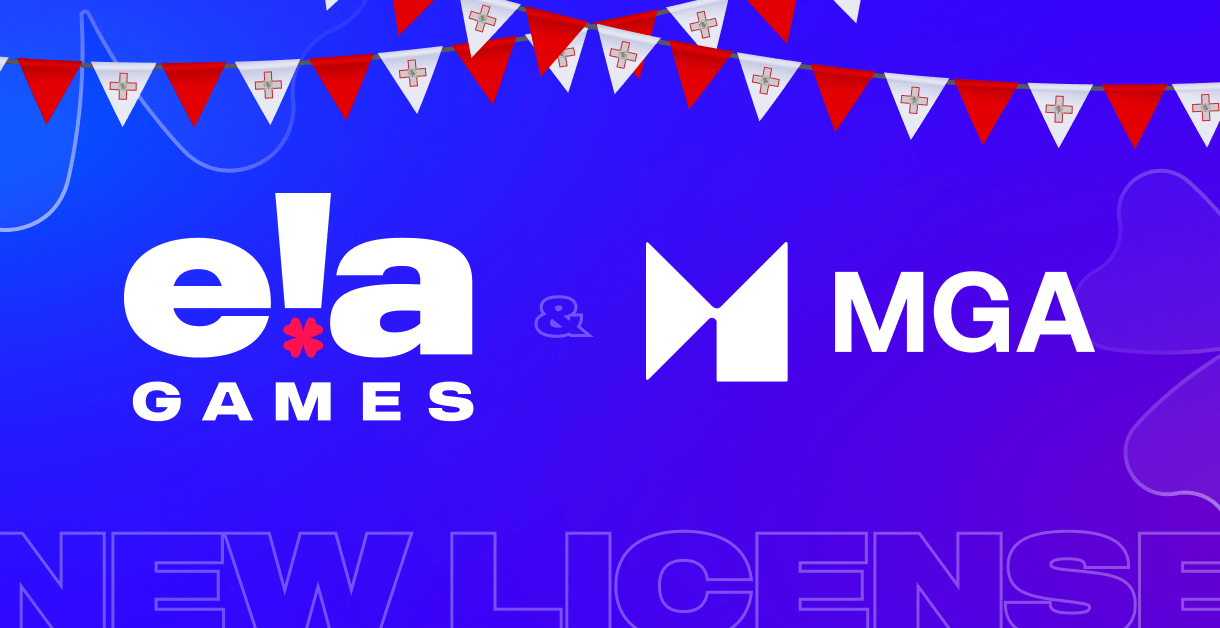 Reading Time:
< 1
minute
ELA Games is delighted to announce that it has been authorized by the Malta Gaming Authority. Marking the beginning of our expansion into select global markets in collaboration with MGA.
ELA Games continues its strategic expansion in Europe and it is another major step in its ability to access distribution and commercial partnerships with companies based in the iGaming hub of Malta.
Mike Cini, Business Owner at ELA Games, commented: "We're delighted to have obtained our MGA Recognition Notice as it is another major milestone in our regulatory expansion. Malta is the leading iGaming hub in Europe and being authorized there will enable us to work even more closely with our operators and bring player engagement to the next level for our partners."
ELA Games focuses on producing high quality products that are stacked with gamification features, quality design and animation. Recent releases include Vikings Wild Cash and Lucky Dwarfs. They have already received amazing feedback from operators and players and the studio looks forward to signing more partnerships and launching more games in the coming months.
Jelly Entertainment Awarded Game Host Licence by Gambling Commission and Recognition Notice by MGA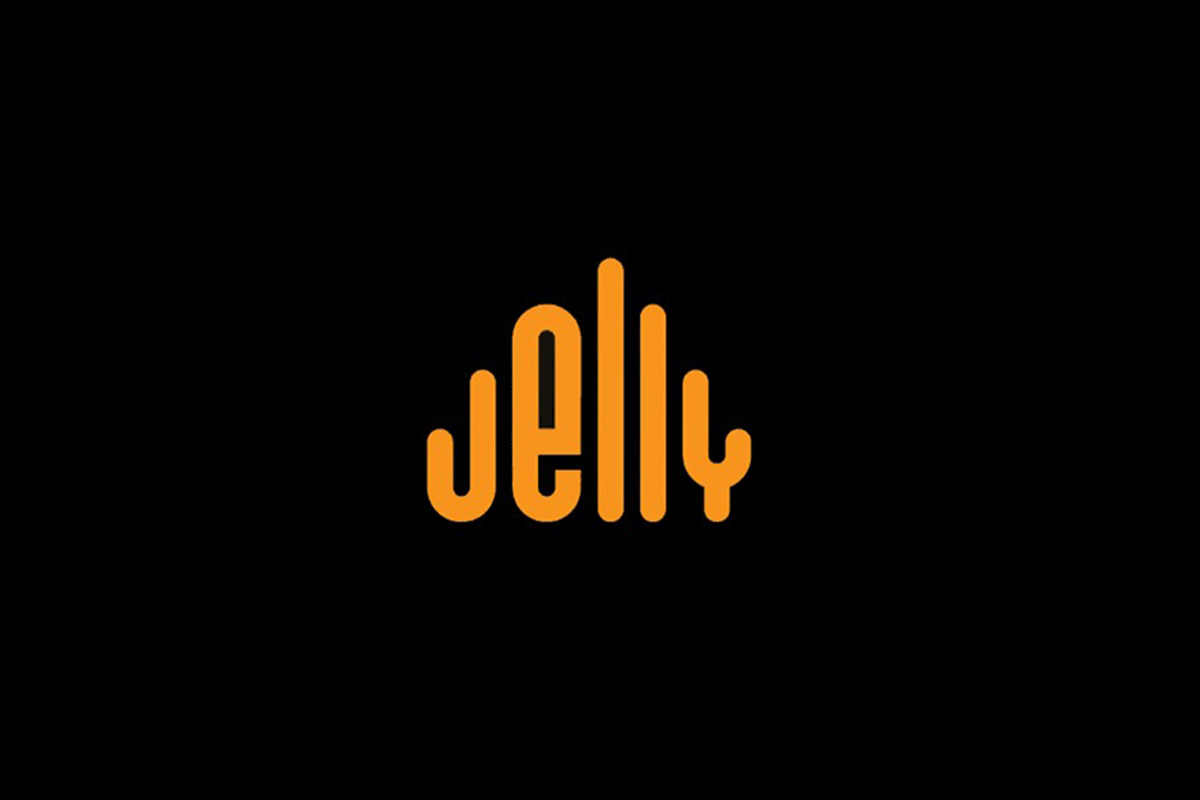 Reading Time:
2
minutes
Jelly Entertainment has received regulatory approval for its proprietary platform from both the Gambling Commission and the Malta Gaming Authority (MGA).
With a Game Host licence in the UK and a Recognition Notice in Malta, the supplier will now have full control of its proprietary technology development and delivery schedule.
These licences pave the way for fostering innovation in platform features and new in-game mechanics as well as bolstering tailored support for operators. It additionally ensures system reliability and security as the business transitions to the next stage in its journey.
Its platform and game content is already certified in accordance with the technical requirements of the Gambling Commission and MGA, and also supports the regulatory requirements of regulators in Sweden, Denmark, Italy and Portugal, as well as multiple other markets.
Having already forged a reputation for successful gaming content, its soon-to-launch titles include CleoPatrick, Midas Riches and Wicked Riches of Oz. Operating since 2020, Jelly is driven to create immersive, supercharged, omni-channel entertainment. In this way it can reach players wherever they are, whenever they want to play, and in any channel they choose – casino, retail or digital. Its manifesto is built on its restless spirit of entrepreneurship; a strategy to differentiate its slot design and delivery by adopting a balanced mix of evolution and revolution.
David Newstead, CEO at Jelly, said: "We are really pleased to see our efforts recognised by another leading authority, and our Notice of Recognition by the MGA is an exciting step forward as we continue to propel ourselves from challenger brand to the ranks of full-service B2B supplier.
Our thanks to the Gambling Commission and Malta Gaming Authority for helping us to achieve another important step on our journey, and we're looking forward to seeing our titles land in a number of lobbies across Europe and beyond soon."
Fast Track Celebrates Great Place to Work™ Certification for Second Consecutive Year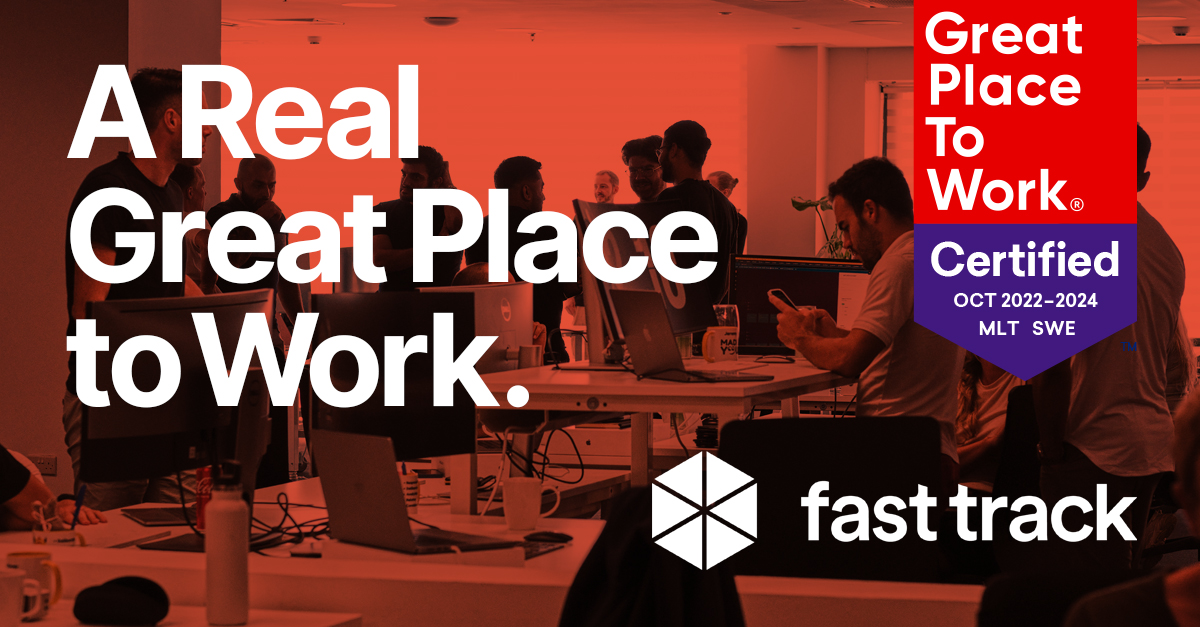 Reading Time:
2
minutes
Fast Track, a technology company in the iGaming industry, is proud to announce that it has once again secured two country-specific certifications as a Great Place to Work for 2023/2024. The prestigious certification evaluates companies through the perspectives of current employees, gauging their sentiments about their workplace.
Fast Track believes in the positive impact of high employee trust and engagement on business performance and chose Great Place to Work to gain valuable insights into enhancing the workplace culture and drive better business outcomes.
For the second year running, Fast Track has achieved a remarkable Trust Index™ score of 91%, earning certification for both its offices in Malta and Sweden. This impressive Trust Index score places Fast Track thirty-three points above the average work experience and amongst the very best workplaces in Europe and Sweden – a country with an earned reputation for its commitment to creating a supportive, balanced, and equitable work environment that values employee well-being, safety, and engagement.
The certification reinforces Fast Track's position as a world-class employer, as well as its commitment to providing an exceptional workplace experience for all employees globally. Commenting on this achievement, Chief People Officer at Fast Track Jenny Arnell states;
"Building on last year's exceptional Trust Index results was no small feat. We understood that maintaining such a high score during our rapid growth presented a real challenge. Since last year, we've navigated expected 'growth' challenges to our culture and organisation, and we have placed extra effort to keep our focus on our shared vision and values, as well as finding strategies to meet capacity needs. Although we have hired a lot of people and grown the teams significantly, the results remain incredible, highlighting the value return of our commitment to culture, trust, and employee engagement. We're motivated to keep adapting our culture, maintain open communication, prioritise employee well-being, and focus on customer success while implementing scalable processes for our growing company."
"Earning the Great Place To Work certification is a significant accomplishment which underscores consistent and deliberate commitment to providing an outstanding employee experience," states Linda Löfman, senior consultant at Great Place to Work, Sweden.
"Achieving 91% on the Trust Index™ score is an impressive result which demonstrates unwavering dedication to creating an exceptional workplace experience. This remarkable achievement, coupled with their 100% response rate, is a testament to an exceptional level of employee engagement. Earning this designation means that Fast Track is one of the best companies to work for in Sweden and Malta."
Great Place to Work's research has consistently shown that high-trust organizations with strong camaraderie outperform their peers and have lower turnover rates, making camaraderie not just a "nice-to-have" but a strategic imperative for organizational success. Fast Track's remarkable camaraderie score is a celebration of the company's ability to protect the vision, create clarity and provide direction to internal teams.