7777 Gaming Extends NetBet Deal in MGA Markets and Mexico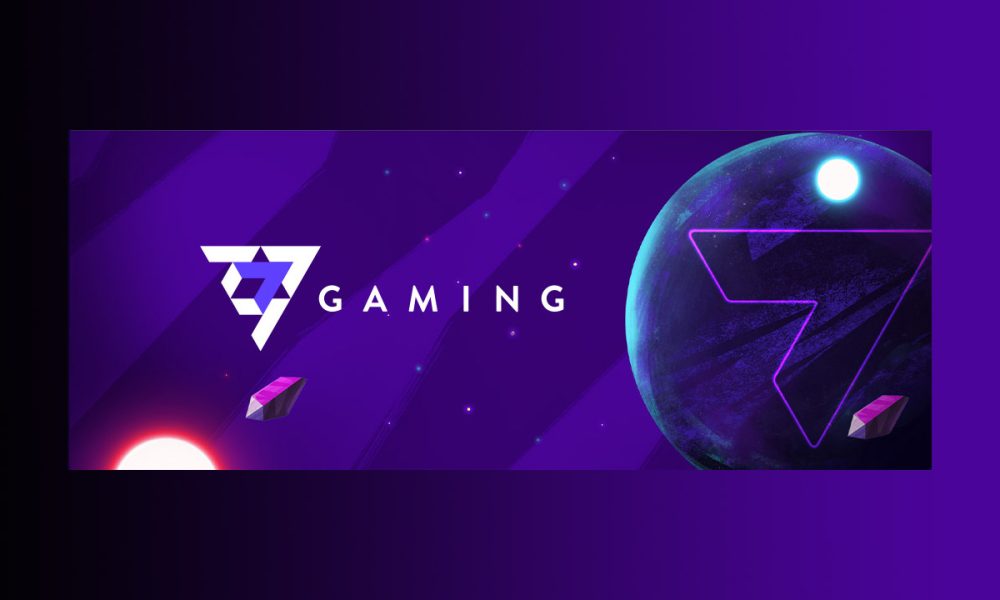 7777 gaming has expanded a collaboration with NetBet to secure growth across .com markets, in addition to expanding across the Mexican online gaming space.
Following an initial alliance focused toward the Romanian region earlier in the year, the iGaming supplier's latest venture concerns Malta Gaming Authority covered regions as well as the aforementioned Latin American region.
Under the jurisdiction of the Malta Gaming Authority (MGA), this collaboration brings more than 40 of 7777 gaming's certified games to NetBet.com, promising an unparalleled gaming experience for players in the region. The Mexican audience can now enjoy the unique and innovative content of 7777 gaming on NetBet.mx, with over 80 games available for this jurisdiction.
NetBet, a well-established and reputable online operator, has expanded its portfolio by integrating 7777 gaming's diverse range of casino games.
Elena Shaterova, CCO at 7777 gaming, said: "We are thrilled to go live with NetBet in their operations under the MGA jurisdiction and in Mexico, further expanding our reach with this world-class operator. This partnership strengthens our commitment to providing top-tier gaming experiences to players worldwide. After commencing our collaboration with NetBet in Romania earlier this year, we are confident the players will be delighted by the quality and variety of our offerings in the MGA jurisdiction and the Mexican market as well."
The MGA jurisdiction ensures that players can enjoy a secure and fair gaming environment while exploring a wide selection of 7777 gaming's popular titles, such as Club Mr. Luck, Cash 100, Zeus, Sea of Treasure, and much more.
With this expansion into MGA jurisdiction and Mexico, 7777 gaming continues to strengthen its position as a leading provider of online casino games on a global scale, promising even more thrilling gaming experiences for players worldwide.
7777 gaming and Offside Gaming form a strategic partnership
7777 gaming and Offside Gaming form a strategic partnership. Due to the recently established partnership, 7777 gaming goes live on three Latin American brands, part of the Offside Gaming clients' network – the leading brands in Chile and Ecuador as well as covering other Latin American markets.
With more than 10 years of experience on the market, Offside Gaming has established a name for itself as a leading Sports Betting and Online Casino provider offering all-in-one solutions for its clients worldwide.
Commenting on the newly established partnership, Elena Shaterova, CCO at 7777 gaming said: "Our goal is to expand the business in the Latin American market and this partnership will definitely help us achieve it. It's exciting to already launch our games on three of the most preferred online operators in Chile and Ecuador.
We look forward to growing together with Offside Gaming and contributing to their network of clients in order to make their online casino operations successful."
Head of Casino Product at Offside Gaming said: "Our partnership with 7777 gaming has great potential, as both companies believe in the power of offering excellent products and services to our customers. Adding 7777 gaming to three of our clients is first and foremost beneficial to their players as they will receive exceptional quality and the next level of excitement coming from the creative and innovative minds of the company."
For almost a year on the Latin American market, 7777 gaming has gathered a lot of positive feedback by being live in Peru, Brazil, and Mexico.
The B2B online casino provider already has a portfolio of 100+ games, with the most popular game titles being Sea of Treasure, Jinn, Greenhats' Jackpot, Fortunes of Rome, Cash 40, and the latest innovative concepts – Club Mr. Luck, Pearls of Egypt, Zeus Quest, and Crystal Palace.
7777 gaming is live in Latin America with Virtualsoft
7777 gaming is live in Latin America with Virtualsoft – one of the leading iGaming software providers on the market. Through this deal, 7777 gaming online casino content is live on more than 15 websites operating in Peru, Brazil, Mexico, Chile, Ecuador, amongst them is Doradobet – a market leader in Peru offering a diverse gambling experience.
Elena Shaterova, CCO at 7777 gaming has commented: "Entering the Latin American market is a huge milestone for our company. It reflects on our mission to become one of the leading iGaming casino providers so that we can deliver the next level of online casino excitement to the players across the globe. With the right partners this seems achievable and we are excited to join forces with Virtualsoft."
Pedro Olano, Commercial Leader at Virtualsoft said: "With our mission to innovate the sector by producing, representing, marketing and operating state-of-the-art products, services and technological solutions, we saw the great potential in 7777 gaming's portfolio of products. Latin American players enjoy that type of games the company is producing. Their games are embracing the traditional gambling and the gamification elements at the same time."
7777 gaming already has a portfolio of 100+ games, with the most popular game titles being Golden Scarab, Jinn, Greenhats' Jackpot, Fortunes of Rome, Knights and Magic, Hit the Pinata, Cash 40 and much more.