Mudstack makes life better for digital artists and game studios with the launch of its unique new asset management platform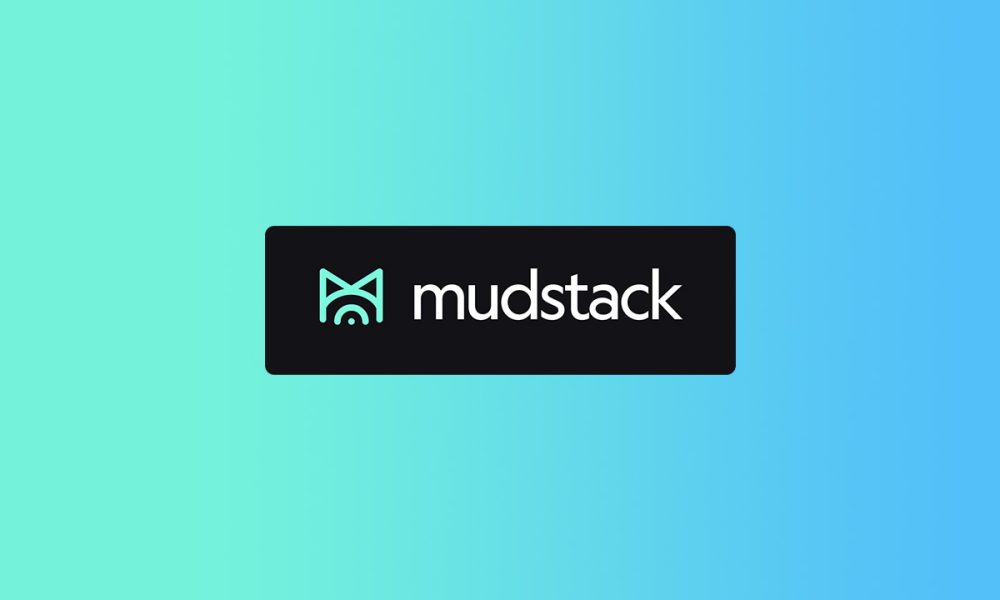 Officially launched today, Mudstack is a first-of-its-kind Digital Asset Management (DAM) system specifically for game studios and digital artists who increasingly need to work collaboratively across multiple projects, locations, and even timezones. The Mudstack platform combines cloud storage, artist-friendly version control, and an integrated review and feedback feature. Itallows art teams to rapidly increase their pace of iteration and progress, wasting less time hunting for files and feedback and wondering which version is the right one for any given file.
Founder Jordan Stevens explained why the team felt there was a need for a platform like Mudstack. "Digital art teams face a unique set of challenges when it comes to producing, managing, and reviewing assets. Their use of multiple tools often results in a disconnect between the various stages of a project, and as companies expand, this situation becomes more complex. Cheaper solutions that once worked fail at scale, leading to significant productivity loss and delayed launches that can cost over six figures."
Canadian-based VR Vision develops VR-based training solutions for enterprises, and it found that Mudstack made an immediate difference. "We struggled to scale our pipeline once our development team quickly grew from a single developer to ten. Sharing assets on a local network drive or Google Drive can be tedious, especially for iterating and making changes. We needed a version control solution for assets so we could still access the old asset if a change happened accidentally. Mudstack has solved this through its ability to create workspaces per project, isolating the clutter happening in one place with the ability to add tags and libraries that sit on top of folder structures, with non-destructive file-based versioning," said Karan Sharma, Art Manager at VR Vision.
Mudstack is free for anyone to start using and collaborating across teams, giving unlimited users the ability to collaboratively view files. Paid plans start at $19/mo per admin user and include unlimited artists, 4TB+ cloud storage, and access controls.
Mudstack has been developing its platform in close partnership with both indie and AA game studios, ensuring the tool meets their needs, improves efficiency and productivity, and puts artists' needs at the forefront of its design. No other platform combines features that allow digital artists to onboard an existing project in a matter of hours, streamline workflows, and easily integrate collaboration. Its key features include:
Centralized cloud storage for source files, so there is no need to use external cloud storage software
Preview 3D files (FBX, OBJ, GLTF) without downloading and opening

Tag and filter files for easy searching

Control access to content to protect IP if working with external vendors

Group files in multiple collections without duplicating or worrying about folder structures

Utilize AWS for all systems and storage
Review and provide feedback directly in art files rather than using external workflow tools
Request reviews by tagging other users directly in the file

Easily assign change requests and provide approvals on files

Mark up files with the built-in annotation tool
Version control that doesn't require locking and branching, so artists don't have to use developer tools
File-based versioning rather than product-based, so artists don't have to deal with irrelevant conflicts

Roll back to older versions at any time without deleting or overwriting anything

View the history of each file with a single source of versions kept in the cloud

Manage versions locally and share only the versions needed
You can find out more, including full feature and pricing information, and book a demo at www.mudstack.com.
SiGMA Europe 2023 in Malta: Slotegrator shares key insights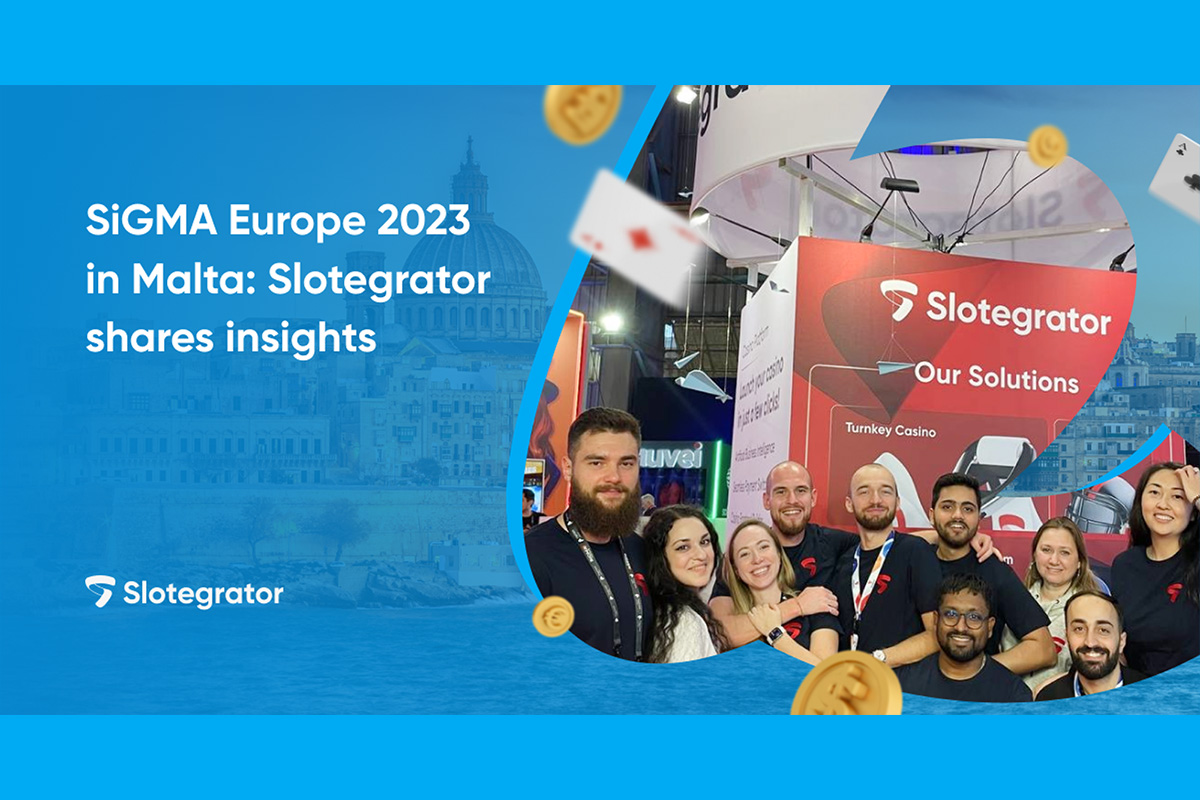 Reading Time:
3
minutes
Every year, SiGMA Europe gathers iGaming professionals together to connect, share insights, and sum up the year. This year, the event was visited by over 20,000 participants from over 100 countries. The Slotegrator team found the trip to be truly inspirational and is ready to share its insights.
SiGMA Europe was the best place to summarize the results of 2023. For Slotegrator, this year was dedicated to researching customers' requirements and desires, players' interests, and industry tendencies. Throughout the year, Slotegrator visited events in four huge iGaming markets – Africa, Asia, LatAm and Europe – to get a clear picture of what those markets are like.
At each of these events, the team gathered firsthand knowledge on how to improve Slotegrator's flagship products and provide even better service to the company's clients.
At SiGMA Europe 2023 in Malta, the Slotegrator team presented new features of its turnkey online casino platform and the phenomenal mobile solution – Telegram Casino – which was first presented by Slotegrator in 2017 and updated in 2022.
Slotegrator's top managers also had plenty of meetings with partners about the company's APIgrator solution – a unique solution for the fast and seamless integration of online casino games into gambling platforms. The solution incorporates more than 15,000 various slots, card games, live dealer games, and virtual sports from 100 world's leading developers. In 2024, Slotegrator will present to the market plenty of new partnerships with providers from different parts of the world.
"SiGMA Europe 2023 was a great event for our team, as usual. To gather in such a great place to meet partners, to summarize preliminary results of the year, to outline plans for the future – it was the right decision," says Yana Khaidukova, Managing Director at Slotegrator.
Slotegrator mentions that the composition of the iGaming world is changing: new companies have already appeared and will continue to appear not only for occuping a part of the existing market, but they form new niches, as they come with new spectacular offers and solutions. It is the reason why the competition increases many times, and it gives the industry new directions of development.
As for providers, their number is increasing very rapidly. Small companies are growing into large ones, which shows the success of their solutions, and new companies come with fresh ideas, games and experience that players like.
One trend that is only going to increase is the interest in crash games. Prominent studios are introducing new examples of fresh crash games. Leaders, who are already successful in this niche, such as Aviatrix, continue to modify their crash game and expand it into new markets and continue to win the hearts of new players by providing them with an amazing gaming experience.
According to the Slotegrator's observations, many Asian companies took part in SiGMA Europe 2023, which suggests that the Asian vector will be very popular next year.
Here are some additional key insights from SiGMA Europe that the company will carry into next year:
Responsible Gaming is growing more and more important to players, operators, and regulators.
It's essential to embrace innovation. New technologies can let operators offer players more choices and solve problems faster and more effectively.
Operators need to keep increasing their security and anti-fraud measures. Scammers are always on the lookout for new ways to defraud casinos, so operators need to try and stay a few steps ahead of them.
Players want to be a part of a community. Platform operators should create a welcoming atmosphere by offering features like multiplayer chats where players can connect with each other.
It's essential that online casinos show loyal players their appreciation. Better bonuses can keep players coming back, as well as referral programs where players earn rewards for bringing in new leads.
Cryptocurrencies, NFTs, and blockchain tech in general are here to stay. Finding ways to integrate them can help you offer your players a better, more modern experience.
Player behavior should be constantly analyzed in order to identify trends and enhance player retention strategies.
As for the last point, Slotegrator is set to release internal reports on the state of the industry that provide an analysis of player behavior and predictions for the development of the industry in 2024. To be one of the first to receive the reports, subscribe to Slotegrator's social media channel here.
ABOUT SLOTEGRATOR
Since 2012, Slotegrator has been one of the iGaming industry's leading software and business solution providers for online casino and sportsbook operators.
The company's main focus is software development and support for online casino platforms, as well as the integration of game content and payment systems.
The company works with licensed game developers and offers a vast portfolio of casino content: slots, live casino games, poker, virtual sports, table games, lotteries, casual games, and data feeds for betting.
Slotegrator also provides consulting services in gambling license acquisition and business incorporation.
More information: https://slotegrator.pro/
Oddschecker Media Group expands Italian presence with SuperScommesse acquisition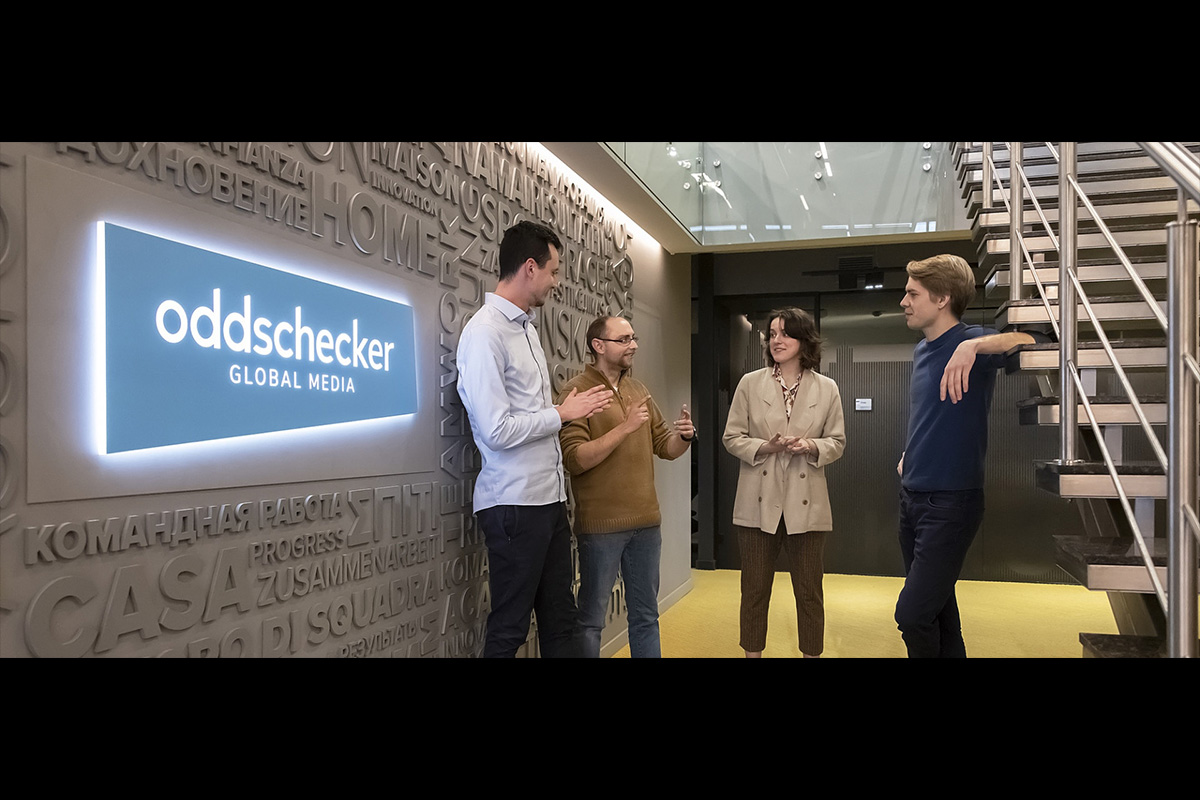 Reading Time:
2
minutes
Oddschecker Global Media (OGM), a global technology company that offers the world's leading odds comparison site and a betting destination for millions of users, has this week confirmed the acquisition of acclaimed Italian sports network SuperScommesse from Catena Media.
The deal sees OGM further expand into Europe's second-largest betting market to consolidate its position as the country's number-one sports betting advertising company, organically complementing its other media partnerships already operational with Gazzetta (La Gazzetta dello Sport) and DAZN, which leverage tens of millions of unique users and two popular TV shows between them.
SuperScommesse furnishes OGM with deep local expertise, featuring a team that has proven itself adept at driving sustained growth in the market, allied to a recognisable and trusted local-language brand. In addition, its tech stack and tools will deliver network efficiencies to the acquiring group's brands in other markets, while OGM's own technology will improve SuperScommesse's services and fan engagement across a loyal customer base.
Stuart Simms, CEO of Oddschecker Media Group, said of the acquisition: "As the growth of sports betting in this sports-mad market continues apace, we wanted to double down on our presence in this key territory. We see SuperScommesse as the ideal strategic complement to our strong Italian footprint.
"We're looking forward to servicing its customer base with an enhanced product that combines the Oddschecker DNA with its well-regarded brand name and local expertise in a market that still has huge growth potential as it builds out an online, cashless identity.
"This digital tide is only rolling one way, so the synergies are as obvious as they are natural: the Italian market allows for odds comparison as a consumer service, and we remain the pre-eminent odds comparison provider."
This latest acquisition will further bolster the effectiveness of the Confido Network, a cutting-edge affiliate partnership network – which covers over 1,000 deals from 200+ global operators – announced by OGM earlier in November 2023.
X (formerly Twitter) as a traffic source for mobile applications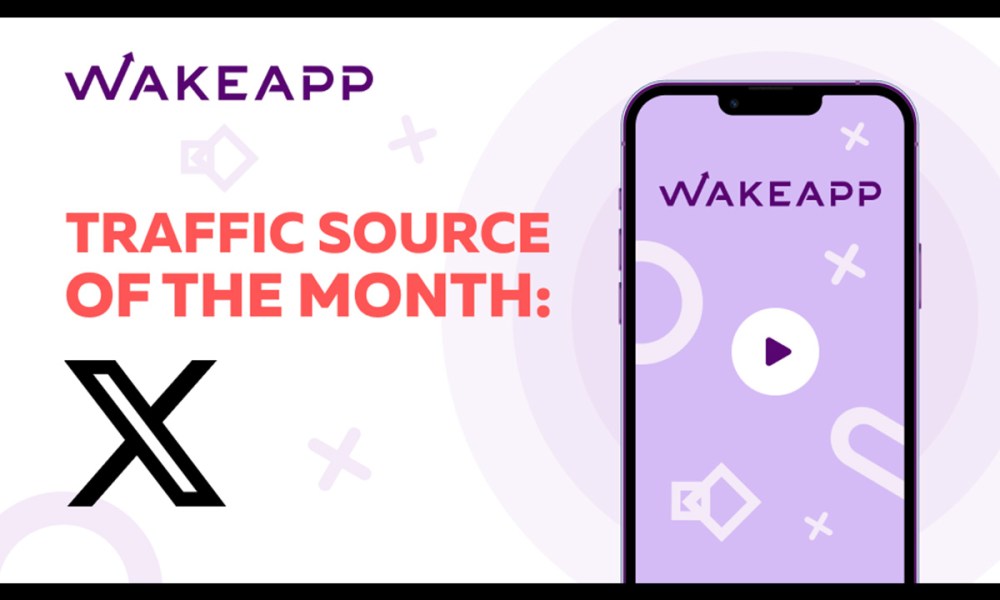 Reading Time:
6
minutes
WakeApp is back with its "Source of the Month" – an educational guide for mobile app marketers.
According to information gleaned from Statista, app stores are currently swamped with applications: Google Play includes 2.6 million apps while there are almost 4.5 million in the Apple App Store. So, what does it take for an app to rise to popularity among its users? It surely is no longer the case of uberizing a program capable of connecting clients to a service. This is where our highlight tool of the month comes in.
At WakeApp, we're always ready to lend a helping hand to novice marketers, partners and specialists in the mobile application promotion market to keep abreast of the latest GEO trends, traffic sources and promotion features. This time, we're introducing our readers to the highly popular advertising platform for media buyers and app marketers, X (formerly Twitter)!
X is an American microblogging service and social network where users post and interact with messages known as "tweets". X, Inc., which is based in San Francisco, California, provides the service and has over 25 offices worldwide. Tweets were initially limited to 140 characters, but in November 2017 the limit was doubled to 280 for most languages. Audio and video tweets remain limited to 140 seconds for most accounts.
Facts about X
How can marketers use X?
Since there are not as many ads on X as on other social networks, users are less likely to experience banner blindness. Therefore, the likelihood that the ad will be noticed is higher.
At the same time, the majority of X users are consumers, not content creators, which means they are looking forward to the opportunity to participate in discussions, download applications, and are also ready for interactivity and a gaming format of interaction.
It was on April 13 back in 2010 that X introduced advertising. This advertising was limited only to banner advertising. Four years later, on April 17 2014, X officially announced the launch of a platform for advertising applications using the MoPub mobile traffic exchange system, having acquired this service six months earlier.
This service made it possible to install promotional applications directly from the X news feed. Ads were simultaneously shown on X  through a promotional tweet system and on users' mobile devices through MoPub.
What does the X advertising account look like?
Level 1. Goals.
There are a total of seven goals on X: Reach, Video Views and Pre-Roll Views, App Installs, Website Transitions, Interactions, Readers, Repeat App Interactions.
Level 2. Campaign.
After selecting a goal, you need to set your settings at the campaign level, namely: give a name to the campaign, set the daily budget, total budget, start and end dates of the campaign, and the pace of impressions.
Level 3. You will be taken to the ad group settings that you will need to set: Group name, Start and end time of impressions, Total ad group budget, Bid type.
What can you target on X?
User demographics. To target demographics, set users' gender, age, location, and language.
Device data. In this section, select what devices your target audience uses—desktop computers or smartphones on iOS, Android, or other operating systems. You can also specify information about the operator and device model.
Custom audiences. On X, you can create custom audiences based on your contact list, website or app activity, and combined audiences based on app activity. In the same section, you can create look-alike segments by checking the "Include users similar to your selected custom audiences" checkbox.
Targeting options. You can target by interests, events, conversation topics, movies and TV shows, and reach users similar to followers of a specific account. Interests and activities can be selected from a drop-down list.
Keyword targeting is also available, allowing you to include or exclude campaign users from your advertising who enter certain words in X searches or use them in publications.
In additional settings, you can set up retargeting for those users who interacted with or saw posts. You can enable audience expansion, or add users who are already following your account to your audience.
Depending on the purpose you choose, impressions may be available in your home feed, profile, search results, and X Audience Platform which is a network of popular apps. Connecting the X Audience Platform allows you to expand your advertising reach. When setting up impressions in the Audience Platform, you need to add an advertising category (cars, restaurants, education, etc.), add a link to the site, and, if necessary, exclude applications in which you do not want to appear.
When choosing targeting, focus on test results and analytics. If you haven't run X  ads before, create ad groups for each target group.
When using keyword targeting with the "Include" option, add at least 25 keywords, as per X's recommendations. When selecting the Exclude option, remember that too many words will narrow your coverage.
Advertising formats

X advertising comes in three formats:
Promoted Tweets. They look like regular posts but are marked as "Advertising". Users can like, repost and comment on them just like organic posts. Promoted posts are shown in X search results, in the news feed, in the profiles of users and official partners of the site.
A promoted post can contain an image or video. The video plays automatically in the News Feed and loops if it is less than 60 seconds long. You can also insert a link to a website or application into your ad to attract traffic or motivate users to convert:
2) Promoted Accounts. This type of advertising is needed to direct traffic to a brand account, increase activity and the number of subscribers. Ads with promoted accounts are displayed in the news feed, in search results and in the "Who to Read" section. They are marked with an "Advertising" icon and contain a "Subscribe" button.
3) Promoted Trends. Promoted trends involve placement in the trend list on the side of the page. Advertising will be at the top of this list.
How do we use X at WakeApp?
X  makes up one of the 30+ sources that WakeApp uses to promote applications.
We have been using this traffic source ever since its appearance on the advertising market, and turn to X when our clients' goal is to attract a young, but already solvent audience.
X's main audience is 25-34 year olds who tend to be mature, progressive and technologically inclined. This audience type is especially relevant to brands with paid applications as such an audience are usually more willing to respond to and purchase an application/subscription for a service they need.
What's more, promoting on X comes at an average market cost which allows even promoters with a tight budget to promote brands.
About our guide: Every month, we publish helpful promotion guides where we discuss promotion features in a particular region according to traffic sources and GEO traffic. We also seek to keep our readers up-to-date on tips, as well as restrictions and bans about promoting on certain sources.
Think of it as a mobile marketer's desktop guide!
About us:  WakeApp is an international mobile marketing agency with over 9 years of experience in the market, and is leading the development and promotion of gaming and non-gaming mobile applications in the e-comm, video streaming, food delivery, sport, utilities, and finance verticals. In 2022, WakeApp received The Media Agency of the Year at the SiGMA Asia Awards, and in 2021, WakeApp placed in 5 categories in the 13th edition of the AppsFlyer Performance Index XIII.