Soft2Bet's gamification features combine innovation with modern technology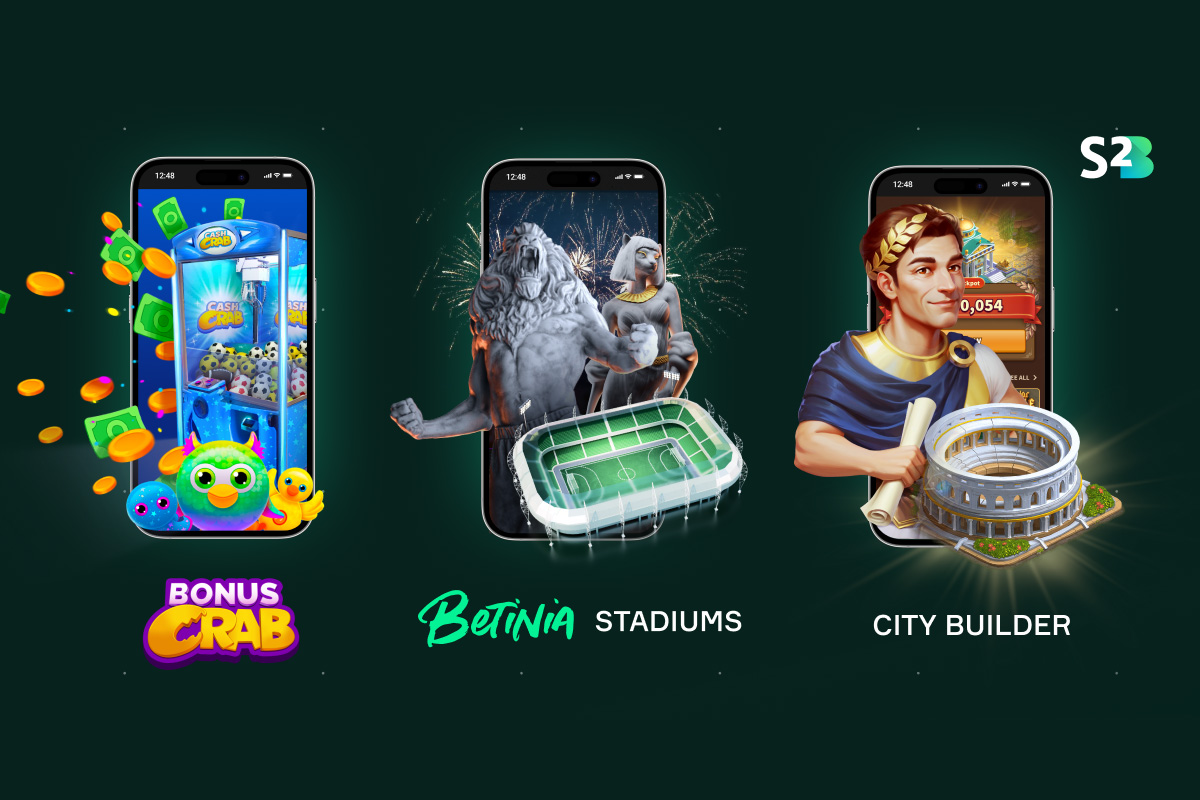 Reading Time:
3
minutes
Gamification is more than a "nice-to-have", it drives substantial revenues and enables iGaming companies to keep up with technological advances, says Yoel Zuckerberg, Chief Product Officer at Soft2Bet.
Gamification is often mentioned as a feature that suppliers and operators should add to their product portfolio, rarely as a key component of their growth strategy that can drive substantial revenues to their bottom line.
Reasons behind this mode of thinking include:
tech development and integration projects can be costly and time-consuming,
companies may view their products and the revenues they generate as satisfactory, and
not feel the need to call on their tech resources to implement these features.
At Soft2Bet gamification has been a priority from day one. We call it Motivational Engineering: this focus on engineering is not accidental – technology is one of the main drivers of iGaming growth and we ensure we harness its power for the benefit of our partners.
In addition, a strong argument can be made that the industry's legacy platforms and lack of innovation are causing it to fall behind other mainstream online sectors.
Proof by numbers
So how does Soft2Bet's Motivational Engineering benefit our operators?
Our Betinia brand operates in Denmark and Sweden, two of Europe's most respected iGaming markets that demand strong legal and regulatory compliance from their stakeholders.
In the past 12 months, Betinia recorded a 65% increase in gross gaming revenues (GGR) when compared to non-gamified brands.
The adoption rate of the features was 60%, showing strong topline engagement from players.
On a more granular level, nearly half of the players who engaged with the features deposited larger amounts and deposit frequency was 30% higher.
Players' lifetime values were also up: average revenue per user (ARPU) was up 70% for 50% of those who engaged with the gamification features and the GGR they generated increased by more than 60% compared to non-participants.
Full integration
One of the reasons our Motivational Engineering technology is successful is because it is fully integrated throughout our Player Account Management system and delivers a comprehensive gamification solution that produces impressive GGR, LTV and ARPU returns for our partners.
This performance is the result of this seamless integration with our in-house platform, which includes our robust back office, dedicated games studio, payment gateway, and solutions tailored for both retail and online environments.
Changing mindsets for the digital age
We often hear that many operators and suppliers, including many of the best-known brands in our sector, rely on tech that is outdated and not up to the requirements of the new digital age.
This means there is a great deal of legacy technology operating in the industry and this materially impacts its ability to deliver the cutting edge solutions that directly impact your bottom line as an operator. So as an iGaming supplier to operators worldwide, how does Soft2Bet address these issues?
Transformational: Soft2Bet turns challenges into opportunities through tech innovation. Our platform is based on agile and modular microservices such as a payment gateway, bonus engine, GSP gateway, enhanced affiliation and marketing tools, CRM tools, and, as a key advantage that is unique to Soft2Bet, our proprietary Motivational Engineering gamification engine, which greatly enhances gameplay and boosts revenues.
Changing a conservative mindset: As an industry, online gambling is actually very conservative and many operators, suppliers, startups or consultants often make the point that this mindset needs to change.
Outdated platforms: Many of the platforms' frameworks are outdated, non-scalable or have serious tech issues such as being monolithic, full of old templates, manual bonusing tools or an inability to integrate new features quickly.
Keeping up with trends: Technology plays such a key role in our sector that we must keep up with B2B and B2C trends, such as new channels, gameplay niches and combining mobile casual gaming with real money gaming.
Rewarding journey: In many ways, gamification is an ongoing journey. It includes implementing a tech revolution that harnesses the capabilities of microservices, AI, web3, casual gaming or new channels. It can take time and resources to complete, but the rewards are significant.
Motivational Engineering in practice
The Soft2Bet products that feature our gamification tools include Bonus Crab, a real time claw machine with toy prizes that can be converted into bonuses and Betinia Stadiums, a highly localized gamification engine that links engaging sports with stadium building in different virtual cities.
City Builder type of game, our top solution, combines a Roman city builder with an online casino experience, while our latest feature BattleSlot is a next-level gamification engine that combines online slots with a card game and enables players to capture new territories by winning slots battles and receive bonuses for each win.
ProgressPlay brings forward the future of casino management with revolutionary AI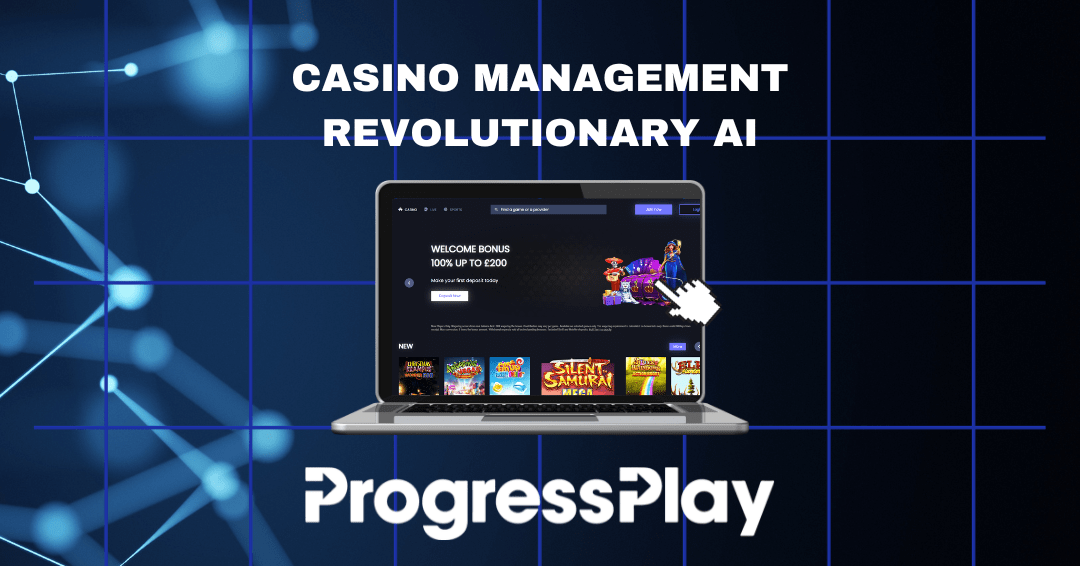 Reading Time:
2
minutes
Once again, casino and sports platform provider ProgressPlay are ahead of their time with a new wave of technology innovation that has helped the company to attend major shows during 2023 with soaring confidence based on pioneering proprietary technological advances that have featured strongly in annual awards shows.
The company's future-centred thinking and ambitious AI product development attracted a raft of operators and partners attending last week's SiGMA Europe in Malta. A raft of casino operators during the show had the opportunity to see firsthand ProgressPlay's new tech which offers a comprehensive gaming management solution across multiple channels and products.
ProgressPlay's enhanced iGaming platform provides operators with a powerful real-time AI-driven proprietary flow tool for optimising the performance of an online casino in a dynamic data ecosystem. Real-time player interaction provides compliance teams with the information to manage and interact with players.
Last year, ProgressPlay undertook an ambitious reframe of their technology with new proprietary Responsible Gambling automation and tools at its heart. ProgressPlay's new platform manages player accounts, payments, bonuses, loyalty programs, fraud prevention and games, using robust tools and analytics.
ProgressPlay Sales Manager Marina Nahhas said: "ProgressPlay's innovative Responsible Gambling software covers topics like KYC, player activity, affordability levels, and a transparent audit trail. These topics resonate heavily with operators and we were delighted with the level of engagement around this revenue-critical activity during the week we spent in Malta."
ProgressPlay's combo sportsbook and comprehensive turnkey solution, including casino platform, player management, payments module, and affiliate software are designed to boost operators seeking to effectively drive both revenue and efficiency with the latest cutting-edge technology.
Over 150 online casino brands have partnered with ProgressPlay covering a unique combination of casino games and sports-betting. ProgressPlay's sportsbook offers up to 40,000 live betting markets and services across 20 languages while the latest platform offers a slick AI-driven UI/UX, and extensive value-added services alongside thousands of casino games, including slots, online casino, live casino, poker, table games, and sportsbook, across all devices and currencies.
ProgressPlay CEO Itai Loewenstein said: "Commercial agreements are being driven by our breakthrough technology that enables deployment of our AI tools for greater efficiency and revenue-generation. SiGMA Europe has been the last stop in a busy year and we believe that since we first launched our new technology in London at the beginning of the year our sophisticated Responsible Gambling tool has quickly moved beyond the early-adopter stage."
SiGMA Europe 2023 in Malta: Slotegrator shares key insights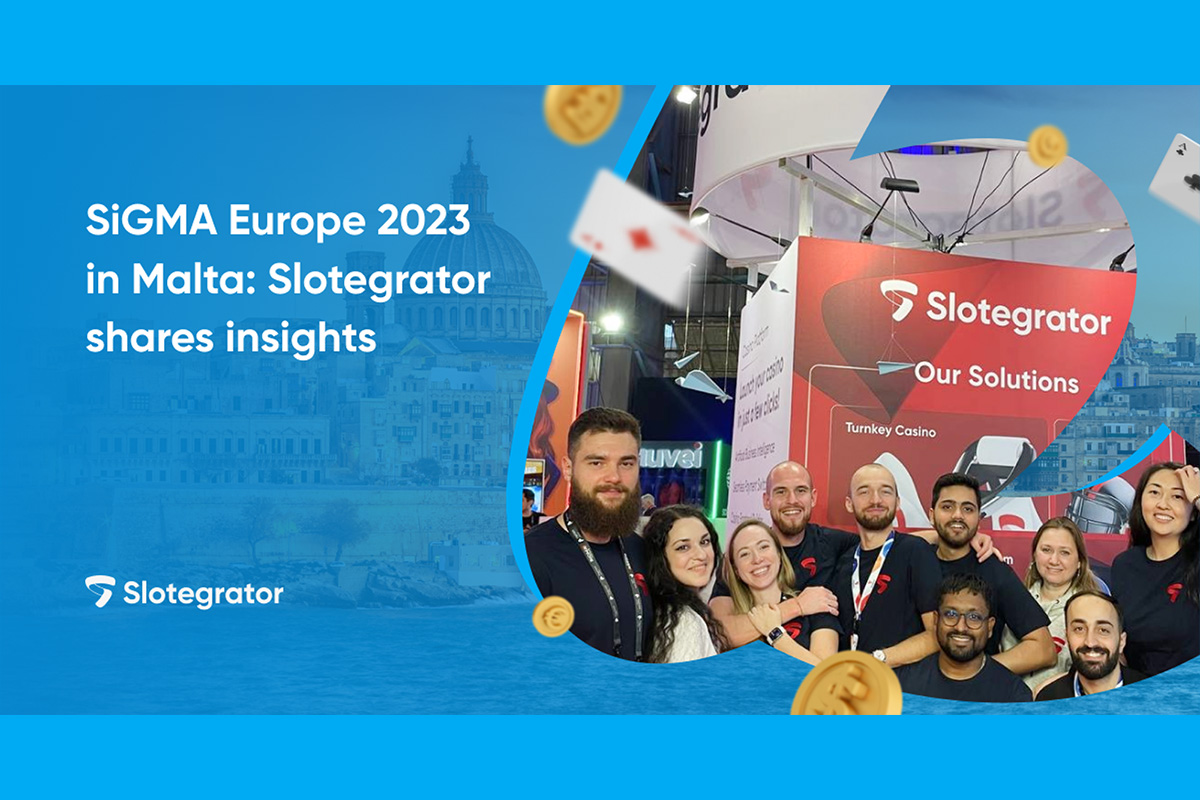 Reading Time:
3
minutes
Every year, SiGMA Europe gathers iGaming professionals together to connect, share insights, and sum up the year. This year, the event was visited by over 20,000 participants from over 100 countries. The Slotegrator team found the trip to be truly inspirational and is ready to share its insights.
SiGMA Europe was the best place to summarize the results of 2023. For Slotegrator, this year was dedicated to researching customers' requirements and desires, players' interests, and industry tendencies. Throughout the year, Slotegrator visited events in four huge iGaming markets – Africa, Asia, LatAm and Europe – to get a clear picture of what those markets are like.
At each of these events, the team gathered firsthand knowledge on how to improve Slotegrator's flagship products and provide even better service to the company's clients.
At SiGMA Europe 2023 in Malta, the Slotegrator team presented new features of its turnkey online casino platform and the phenomenal mobile solution – Telegram Casino – which was first presented by Slotegrator in 2017 and updated in 2022.
Slotegrator's top managers also had plenty of meetings with partners about the company's APIgrator solution – a unique solution for the fast and seamless integration of online casino games into gambling platforms. The solution incorporates more than 15,000 various slots, card games, live dealer games, and virtual sports from 100 world's leading developers. In 2024, Slotegrator will present to the market plenty of new partnerships with providers from different parts of the world.
"SiGMA Europe 2023 was a great event for our team, as usual. To gather in such a great place to meet partners, to summarize preliminary results of the year, to outline plans for the future – it was the right decision," says Yana Khaidukova, Managing Director at Slotegrator.
Slotegrator mentions that the composition of the iGaming world is changing: new companies have already appeared and will continue to appear not only for occuping a part of the existing market, but they form new niches, as they come with new spectacular offers and solutions. It is the reason why the competition increases many times, and it gives the industry new directions of development.
As for providers, their number is increasing very rapidly. Small companies are growing into large ones, which shows the success of their solutions, and new companies come with fresh ideas, games and experience that players like.
One trend that is only going to increase is the interest in crash games. Prominent studios are introducing new examples of fresh crash games. Leaders, who are already successful in this niche, such as Aviatrix, continue to modify their crash game and expand it into new markets and continue to win the hearts of new players by providing them with an amazing gaming experience.
According to the Slotegrator's observations, many Asian companies took part in SiGMA Europe 2023, which suggests that the Asian vector will be very popular next year.
Here are some additional key insights from SiGMA Europe that the company will carry into next year:
Responsible Gaming is growing more and more important to players, operators, and regulators.
It's essential to embrace innovation. New technologies can let operators offer players more choices and solve problems faster and more effectively.
Operators need to keep increasing their security and anti-fraud measures. Scammers are always on the lookout for new ways to defraud casinos, so operators need to try and stay a few steps ahead of them.
Players want to be a part of a community. Platform operators should create a welcoming atmosphere by offering features like multiplayer chats where players can connect with each other.
It's essential that online casinos show loyal players their appreciation. Better bonuses can keep players coming back, as well as referral programs where players earn rewards for bringing in new leads.
Cryptocurrencies, NFTs, and blockchain tech in general are here to stay. Finding ways to integrate them can help you offer your players a better, more modern experience.
Player behavior should be constantly analyzed in order to identify trends and enhance player retention strategies.
As for the last point, Slotegrator is set to release internal reports on the state of the industry that provide an analysis of player behavior and predictions for the development of the industry in 2024. To be one of the first to receive the reports, subscribe to Slotegrator's social media channel here.
ABOUT SLOTEGRATOR
Since 2012, Slotegrator has been one of the iGaming industry's leading software and business solution providers for online casino and sportsbook operators.
The company's main focus is software development and support for online casino platforms, as well as the integration of game content and payment systems.
The company works with licensed game developers and offers a vast portfolio of casino content: slots, live casino games, poker, virtual sports, table games, lotteries, casual games, and data feeds for betting.
Slotegrator also provides consulting services in gambling license acquisition and business incorporation.
More information: https://slotegrator.pro/
Oddschecker Media Group expands Italian presence with SuperScommesse acquisition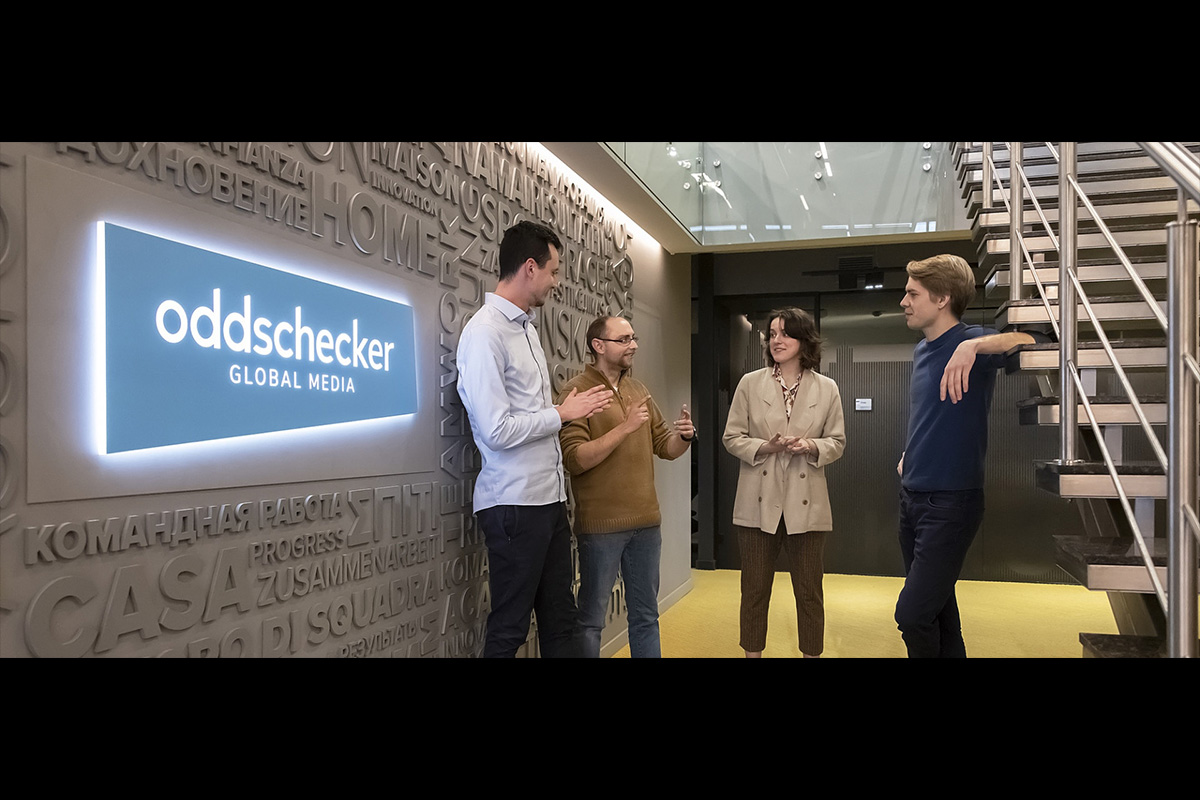 Reading Time:
2
minutes
Oddschecker Global Media (OGM), a global technology company that offers the world's leading odds comparison site and a betting destination for millions of users, has this week confirmed the acquisition of acclaimed Italian sports network SuperScommesse from Catena Media.
The deal sees OGM further expand into Europe's second-largest betting market to consolidate its position as the country's number-one sports betting advertising company, organically complementing its other media partnerships already operational with Gazzetta (La Gazzetta dello Sport) and DAZN, which leverage tens of millions of unique users and two popular TV shows between them.
SuperScommesse furnishes OGM with deep local expertise, featuring a team that has proven itself adept at driving sustained growth in the market, allied to a recognisable and trusted local-language brand. In addition, its tech stack and tools will deliver network efficiencies to the acquiring group's brands in other markets, while OGM's own technology will improve SuperScommesse's services and fan engagement across a loyal customer base.
Stuart Simms, CEO of Oddschecker Media Group, said of the acquisition: "As the growth of sports betting in this sports-mad market continues apace, we wanted to double down on our presence in this key territory. We see SuperScommesse as the ideal strategic complement to our strong Italian footprint.
"We're looking forward to servicing its customer base with an enhanced product that combines the Oddschecker DNA with its well-regarded brand name and local expertise in a market that still has huge growth potential as it builds out an online, cashless identity.
"This digital tide is only rolling one way, so the synergies are as obvious as they are natural: the Italian market allows for odds comparison as a consumer service, and we remain the pre-eminent odds comparison provider."
This latest acquisition will further bolster the effectiveness of the Confido Network, a cutting-edge affiliate partnership network – which covers over 1,000 deals from 200+ global operators – announced by OGM earlier in November 2023.