Q&A w/ Jean-Pierre Houareau, CEO at Live Solutions about the Romanian market
Reading Time:
5
minutes
What is the state of play in the Romanian market?
In 2019, the Romanian gambling market generated a total revenue of €1.5 billion, representing an increase of 12.5% compared to the previous year. This growth was driven primarily by the online gambling sector, which accounted for nearly 25% of the total market share.
The Romanian gambling market is regulated by the National Gambling Office (ONJN), which oversees licensing and regulation of all forms of gambling in the country. In recent years, the ONJN has implemented stricter regulations for online gambling operators, including mandatory technical standards, responsible gambling measures, and increased taxation.
Despite these regulations, the Romanian gambling market continues to attract new players and operators. In 2020, several major international gambling companies received licenses to operate in Romania, including bet365, Betfair, and 888 Holdings. Additionally, the Romanian government has recently announced plans to further liberalize the gambling market, including plans to allow for the construction of large-scale casinos in certain areas.
It is worth noting that the COVID-19 pandemic has had a significant impact on the Romanian gambling market, as it has in many other countries. During the pandemic, many land-based casinos and betting shops were forced to close, leading to a surge in online gambling activity. It remains to be seen how the pandemic will continue to impact the Romanian gambling market in the long term.
How are your games helping operators to unlock the market's full potential?
Here at Live Solutions we have created of its kind casino tables games with video chat which currently no other provider offers. In our opinion, operators can create differentiation for themselves by offering unique, innovative and engaging games to attract and retain players.
Our features are nothing if not unique and innovative and are available in 55 languages which can help to drive players towards new content.
The incorporation of this technology within the gaming space can offer a more immersive and interactive gambling experience. These new technologies can help to create a more engaging and enjoyable experience for players, which can lead to increased player loyalty and retention.
Overall, by offering a wide range of innovative and engaging games, operators can meet the needs and preferences of players, differentiate themselves from their competitors, and create a more sustainable and successful gambling market.
Why do you consider Romania to be such an important market?
Romania has a population of over 19 million people, making it one of the larger markets in Europe. This represents a significant potential customer base for gambling operators, both online and land-based.
The Romanian gambling market is relatively new and has been growing rapidly in recent years, which has attracted a lot of interest from international gambling companies. This growth is likely to continue as the Romanian economy continues to develop and the demand for gambling entertainment increases.
Romania has a relatively low tax rate on gambling activities, which makes it an attractive destination for operators looking to minimize their tax liabilities. This has helped to attract new operators to the market, which in turn has increased competition and driven further growth.
As a member of the European Union (EU) Romania benefits from EU regulations and protections. This provides a stable regulatory environment for operators and helps to ensure the safety and security of customers.
Do player preferences differ from other markets? What does localisation look like in Romania?
Player preferences in the Romanian gambling market may differ from other markets due to cultural and demographic differences. However, there are also many similarities between the Romanian market and other European markets in terms of player preferences.
In terms of localisation, many international gambling operators have adapted their products and services to meet the needs and preferences of Romanian players. This may involve translating their websites and games into Romanian, offering local payment methods, and providing customer support in Romanian. Some operators may also offer localized promotions and bonuses that are tailored specifically to the Romanian market.
Additionally, the ONJN has implemented strict regulations for online gambling operators that require them to offer games that are appropriate for Romanian players. This may include games that are popular in Romania, such as traditional card games like Baccarat or Rummy, as well as popular slot games.
While there may be some differences in player preferences in the Romanian market, many international gambling operators have adapted their products and services to meet the needs of local players, and the ONJN has implemented regulations to ensure that operators are offering appropriate games for the market. This localisation helps to ensure that the Romanian gambling market remains attractive and accessible to both local and international operators.
What is the competitive landscape like? Is there room for operators to enter and claim solid market share?
While there are some established operators in the market, there is still a significant amount of competition and opportunities for new entrants.
In the online gambling sector, there are a number of international operators that have entered the market, including major players such as Bet365, 888 Holdings, and PokerStars. Additionally, there are also several local operators that have been successful in the market, including Superbet, Fortuna, and Netbet.
In the land-based sector, there are a number of casinos and slot parlours operating in Romania, including the famous Casino Bucharest and Palace Casino.
The ONJN has implemented strict regulations for online gambling operators, including technical standards, responsible gambling measures, and increased taxation, which may present some challenges for new operators entering the market. However, these regulations also help to ensure the safety and security of customers and provide a level playing field for all operators.
Overall, the Romanian gambling market offers opportunities for new operators to enter and claim solid market share, particularly in the online gambling sector, which has seen significant growth in recent years. However, competition is strong and new entrants will need to offer attractive products and services to compete with established operators.
What are some of the challenges being faced?  How can they be overcome?
There are several challenges facing the Romanian gambling market, including:
Increasing taxes: The Romanian government has increased taxes on gambling activities, which has put pressure on operators' margins and profitability.
Stringent regulations: The ONJN has implemented strict regulations for online gambling operators, which may make it more difficult for new operators to enter the market and compete with established operators.
Competition: The Romanian gambling market is becoming increasingly competitive, with many established operators and new entrants vying for market share.
Problem gambling: As with any gambling market, there is a risk of problem gambling, which can have negative social and economic consequences.
To overcome these challenges, operators and regulators can take several steps, including:
Collaboration and advocacy: Operators can work together and with industry associations to advocate for more favourable tax and regulatory policies.
Innovation: Operators can differentiate themselves by offering innovative products and services that meet the changing needs and preferences of players.
Customer protection: Operators can invest in responsible gambling measures, such as self-exclusion tools, to help protect vulnerable players.
Localisation: Operators can adapt their products and services to meet the needs and preferences of local players, which can help to build brand loyalty and increase market share.
Education: Operators and regulators can work together to educate players about the risks associated with gambling and promote responsible gambling behaviours.
Overall, by working together, operators and regulators can help to create a sustainable and successful gambling market in Romania that balances the needs of operators, players, and society as a whole.
Romania Q&A w/ Danielle Calafato, CCO at Gaming Corps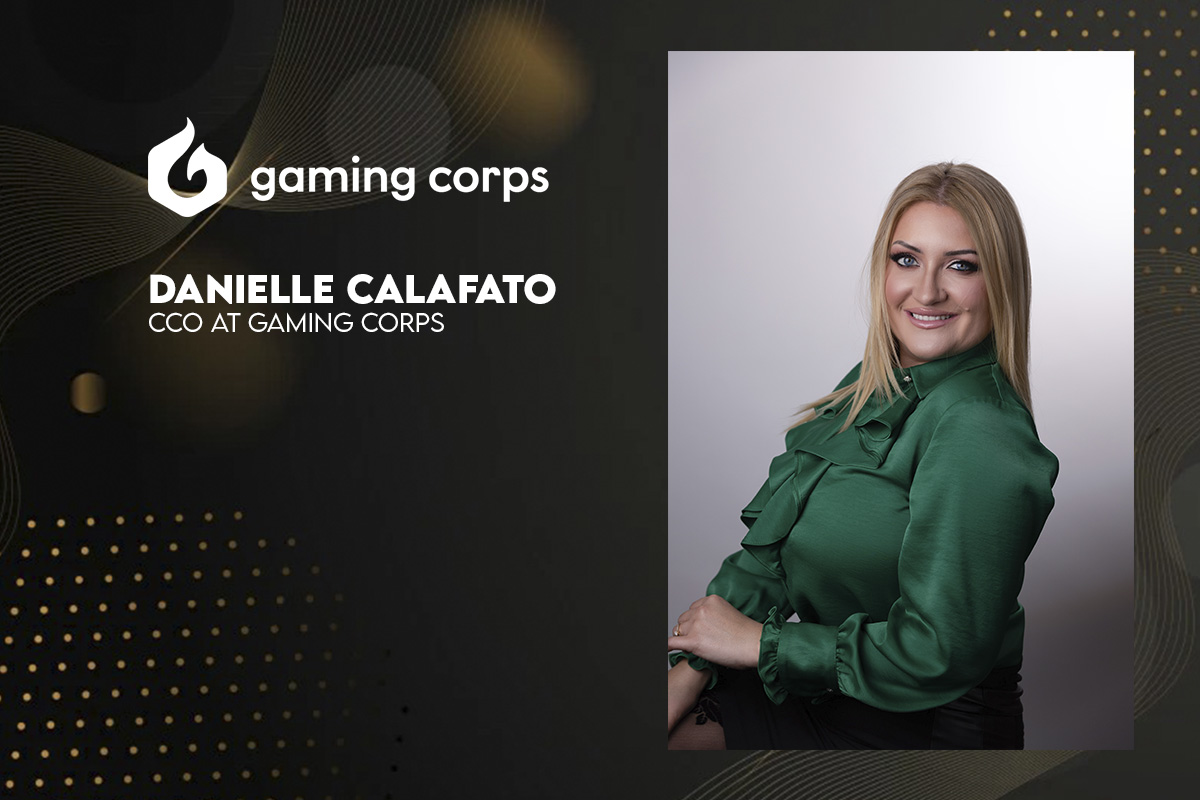 Reading Time:
3
minutes
Can you give us an overview of your operations in Romania and how significant a market this is for you? 
We're now live in Romania with six customers so far, and there's more in the pipeline. Romania has been a significant market for us due to the demographic of its players, who love non-traditional content.
In the early days it was a driving force for one of our key customers, which then helped us secure more agreements with casinos in the Romanian market. We're now looking for further growth there by onboarding more casinos and developing more slots which will have themes that will resonate well with players in this market.
However, we won't stop continuing to develop and being creative in the non-traditional space.
How would you assess the performance of your games in Romania so far? How have you tried to achieve cut-through in the Romanian market? 
Mines content has done really well, leading to some branded content being released in that market. Slot content is also on the up, but we expect to achieve even better performances out of upcoming themes such as Super Hot Stacks, which are themes and game mechanics that will suit Romanian players.
One client has streamed a number of our games such as Plinko, which we believe to be the first game of its type in the Romanian market. We'll ensure we continue developing in the non-traditional space for markets like Romania.
As a new presence in the industry with limited games, Romania has definitely been more significant for us than other markets, but there's still lots of room for growth.
There was even a TV advertisement broadcast via one client, when our Mines content went live.
How do your games appeal to players in Romania specifically? Have you tailored your games for this market in any way? 
Mines content has performed well, and we have had a couple of slot titles which have done ok.
We haven't created market-specific content as we aren't large-scale enough to do that yet. However, we are making sure we create new content that has themes that historically have resonated well with players in Romania. As mentioned earlier, we also believe our Plinko product was the first in this market, so we are innovating in the non-traditional space for sure.
How do you see the Romanian gaming market developing in the coming years?
For many years, Romania has been a market with a very traditional taste in games that has crossed over from land-based operations, hence the dominance of EGT, for example.
But what we have seen over the last few years is that more modern visuals and alternative game types have been slowly taking more and more market share. I believe that with the next generation of players not being as familiar with land-based products, we will see an even greater shift to our style of product.
Going forward, what are your main aims for the Romanian market? 
We have had real success with our arcade games to date and our very close partnerships with key players in the market have seen the majority of the remaining operators want to work with us.
This has put us in a position where we now have distribution to most online players. As the quality of our slot content continues to improve, we really want to see this start to resonate and build a brand identity with the Romanian slot players, in the same way we have done with arcade games.
How important a role will the Romanian market play in Gaming Corps' overall operations? 
It is a very highly-regarded market and a lot of operators consider the bigger Romanian operators to be very valuable.
Seeing our content being pushed, while further developing close relationships with Romanian operators, will only drive our overall performance and should significantly increase the desire for our games across this part of Europe.
Incode Technologies and MaxBet Transform Player Onboarding with AI Identity Verification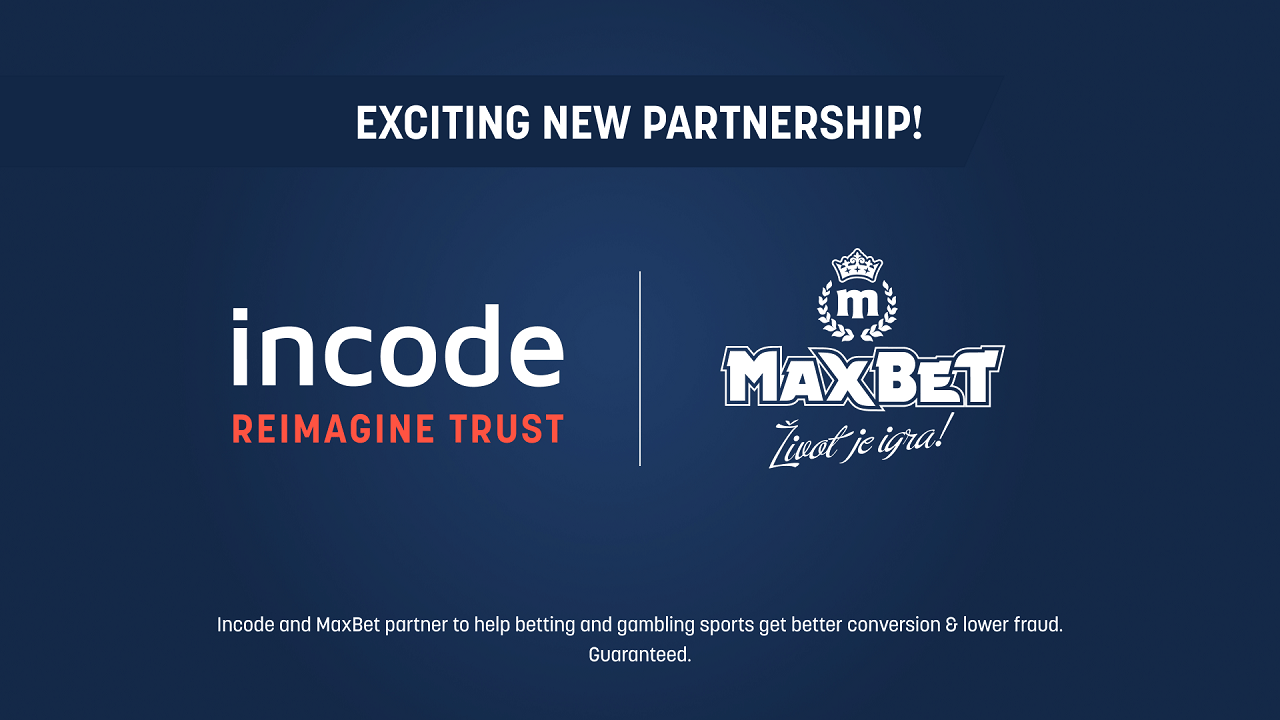 Reading Time:
2
minutes
Incode, the global leader in next-generation identity solutions, today announced a game-changing partnership with MaxBet, a premier gambling operator with a strong presence in Eastern Europe.
This strategic alliance integrates Incode's AI-powered onboarding technology into MaxBet's multi-platform offerings, including both physical and online gambling services accessible via web browsers or MaxBet's native app. Incode's state-of-the-art, AI-powered Passive Liveness Detection technology offers a frictionless user experience by verifying in mere seconds that a real person is interacting with the platform, all without requiring any additional actions or movements from the user. This industry-first innovation helps eliminate identity fraud and age verification concerns, while boosting customer satisfaction.
Further enhancing user trust, the system swiftly and accurately verifies over 4,600 different types of documents, a feat achieved in just a few more seconds. This extensive coverage and speed not only facilitates user base growth but also significantly improves security around age verification, KYC, and fraud prevention.
By utilising cutting-edge machine learning, the system can identify even subtle indicators of document forgery, surpassing the capabilities of human scrutiny.
These advancements further MaxBet's ongoing efforts to streamline operational efficiency and customer onboarding, while meeting Anti-Money Laundering (AML) and Know Your Customer (KYC) compliance standards. The integration will expedite the customer onboarding process, widen document coverage, and improve the overall user experience, which is expected to positively impact conversion rates.
In a move that sets new industry standards, MaxBet becomes the first gambling operator in Eastern Europe to leverage Incode's state-of-the-art onboarding solutions, which are designed to streamline the often laborious manual review process for IDs. This will allow MaxBet to optimise operational efficiency and reallocate valuable resources.
"Working with one of Eastern Europe's leading operators is a proud moment for the business. Incode's biometric, Integrated Identity platform allows MaxBet to manage user identity journeys from onboarding and verification to orchestration and analytics all within a single platform.", stated Ricardo Amper, CEO and Founder of Incode Technologies. "MaxBet will revolutionise its customer experience, document coverage, and conversion rates with industry-first passive liveness detection."
Ninoslav Lazarević, Online Director at MaxBet, echoed the sentiment: "The integration of Incode's transformative technology significantly raises the bar for identity verification processes within the gambling industry, not just in Serbia but throughout the Balkans."
By coupling Incode's unparalleled identity verification technology with MaxBet's extensive market reach, this partnership creates a significant impact, setting a new precedent for identity verification in the region's gaming sector.
7777 gaming powers the newly launched website in Romania Win2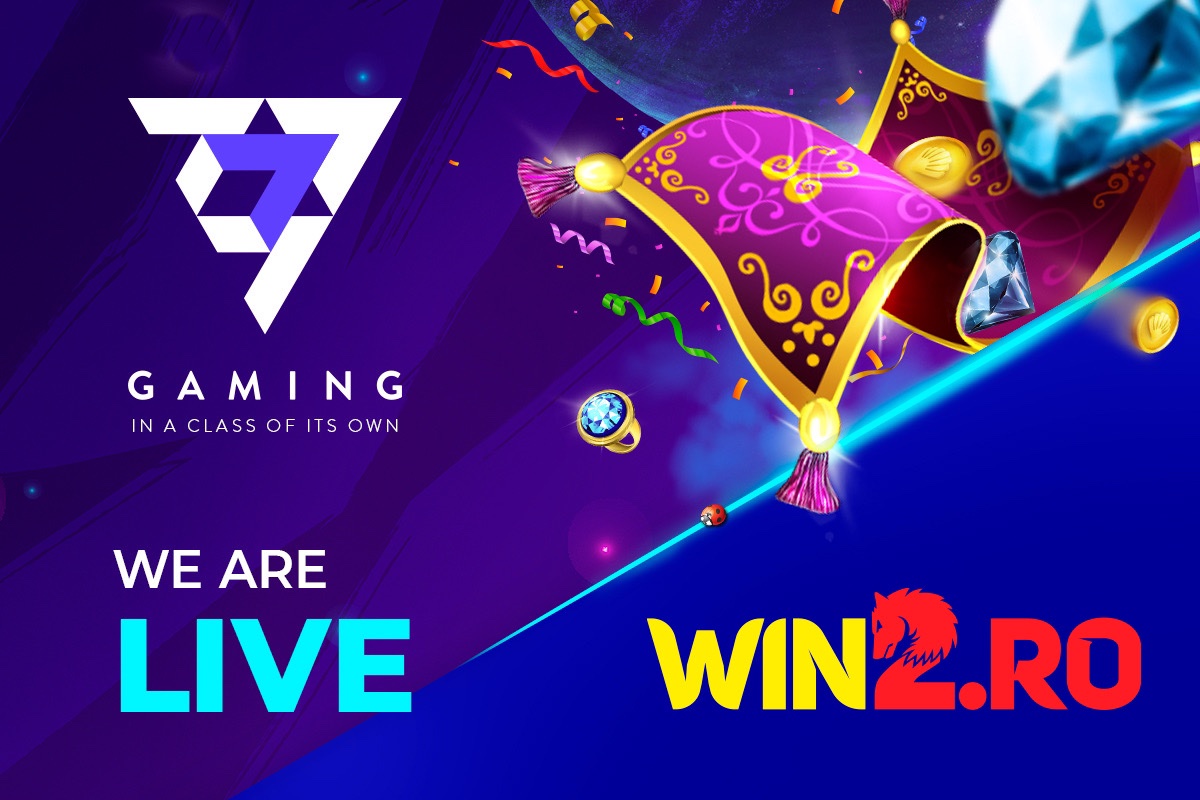 Reading Time:
2
minutes
7777 gaming powers the newly launched website in Romania Win2. The company provides its online casino platform together with the full range of marketing tools, such as game of the day, missions, tournaments, cash drop, and much more to Win2, as well as its fully certified portfolio of over 70 engaging games already live in the Romanian market.
Win2 is the latest online operator in the Romanian gambling industry offering a variety of casino games, attractive sports offers, bonuses, and many surprises. The Win2 platform is specially created for sports fans, casino and slot game enthusiasts, and all those who want to go beyond the market standards and try something different.
Larisa Karaboycheva, Account Manager at 7777 gaming commented on the newly welcomed client: "Our partnership with Win2 adds another level of excitement to our team. This is the second integration for us that goes live in Romania and is incremental for our success as an all-in-one B2B iGaming provider on the market. We are moving fast on the Romanian market with many new deals coming their way!"
Plamen Milanov, CEO at Win2 stated: "We are excited to announce that our launch has been a success so far, and we owe much of this success to 7777 gaming. Their platform, marketing solutions, and unique games have made it easy for us to grow our audience in the Romanian market, and we look forward to continuing our relationship with them as we continue to grow."
The company's certified games in Romania are among the top-performing titles of 7777 gaming's rich casino portfolio, such as Sea of Treasures, Jinn, Greenhats' Jackpot, Fortunes of Rome, Cash 100, and the latest innovative concepts – Club Mr. Luck and Zeus Quest.
7777 gaming is inviting all existing and new partners to meet at the upcoming SBC Summit Barcelona, 19-21 September, at stand #CG214.