Expanse Studios: Reinventing Video Poker Games for the Web 3.0 Generation
Reading Time:
2
minutes
Expanse Studios, an emerging powerhouse in the casino game development arena, has gained remarkable popularity by skillfully reinventing classic video poker games for today's digital players, where more decentralized, advanced and personalized gaming features for casino enthusiasts are a must. With an emphasis on catering to both established and emerging markets, Expanse Studios' modernized video poker offerings are captivating more and more players and operators worldwide.
Let's look at their different video poker games and other factors things that have helped Expanse get where it is today.
Diamond Joker Poker: Classic Meets Modern
A retro-designed classic revitalized by Expanse, Diamond Joker Poker is characterized by its old-timer charm, engaging soundtrack, and joker-enhanced winning chances. The Joker card can transform other cards in the deck, increasing the chances of winning. A retro design and soundtrack evoke a nostalgic atmosphere while still appealing to modern players. The highest payout comes from a Natural Royal Flush, multiplying your stakes by 1,000 times. A bonus gambling feature allows players to double or halve their winnings, adding an exciting twist to this delightful classic.
Multihand Titan Poker: Redefining Video Poker
Continuing the tradition of innovative video poker games, Multihand Titan Poker offers a unique and unparalleled gaming experience. Play 5, 10, or 25 hands at once to elevate the excitement and increase your winnings. With a gambling option to double your earnings, the number two (2) card acting as a joker, and four deuces offering an incredible payout close to a natural Royal Flush, this video poker game delivers modern graphics and captivating background music.
Mega Pixel Poker: A Modern Twist on a Timeless Classic
Embracing the excitement of Mega Pixel Poker, Expanse Studios' take on the popular card game features a unique 53-card deck with a wild card. This innovative version introduces the 5 of a Kind outcome, where four matching cards and a wild offer a thrilling 200x odds payout. Players can experience the classic graphics inspired by original poker machines while enjoying the added gambling option for a chance to double their winnings.
Elevate Your Business with Expanse Studios
Integrated portfolio with Blue Ocean Gaming, Golden Matrix, and EveryMatrix aggregators.
Over 40 in-house RNG games developed in HTML5 technology, including slots, roulettes, table games, and turn-based strategies.
Advanced and fully customizable promotional tools, such as free Spins, multi-level progressive jackpots, and tournaments.
Accessible in a number of regions throughout Europe, South America and Africa, with support for a variety of languages and currencies
Push Gaming prepares for major growth in wake of MGMRI/LeoVegas acquisition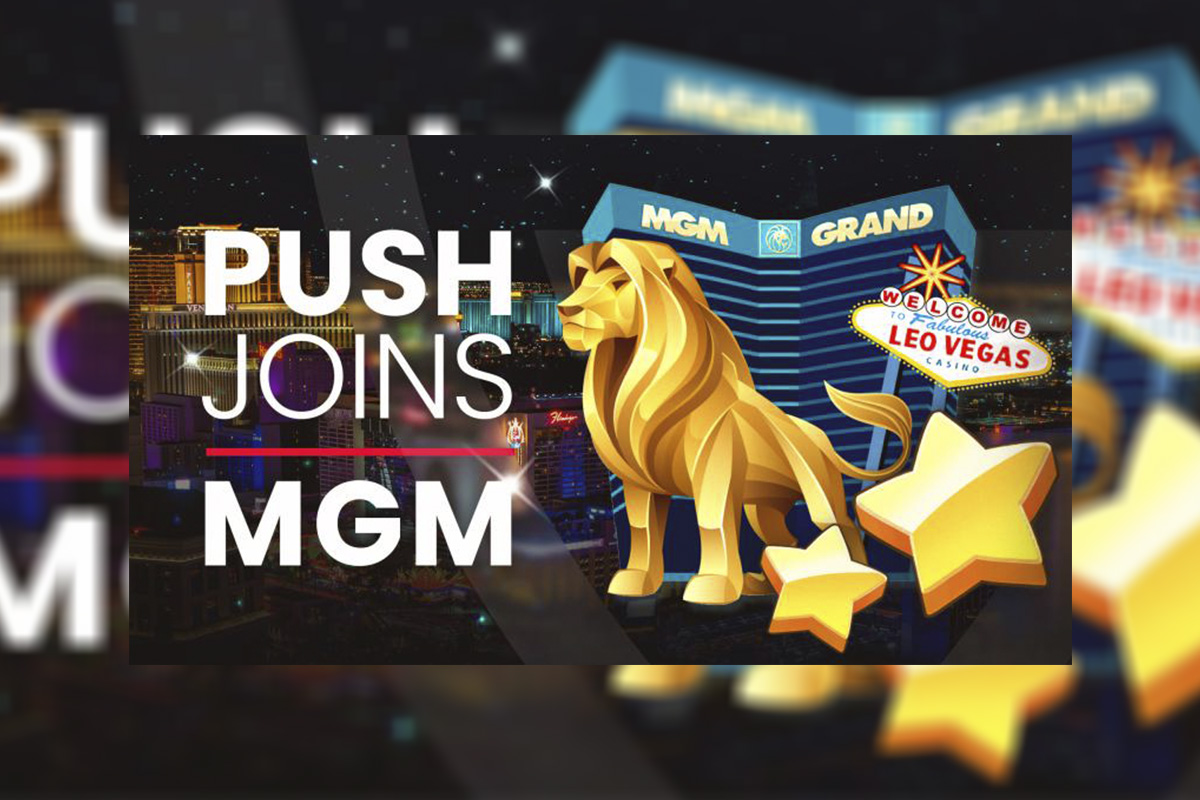 Reading Time:
2
minutes
ACX, the leading environmental markets exchange, is pleased to announce that it has won the Environmental Finance 2023 Best Voluntary Carbon Market Exchange award for the 3rd year running.
Votes by active market participants determine the winners of the Environmental Finance awards. This third win cements ACX's position as the top-tier provider of environmental market trading.
"We are constantly improving and questioning our systems and strategies. I believe this is central to winning this award for the 3rd year running. We are always adapting, questioning, and learning. This keeps us nimble and humble. It is this mix that enables us to improve and reach new heights. I would like to thank our clients and colleagues who voted for us. You can rest assured that we will continue to push the envelope." said William Pazos, co-CEO and co-Founder of ACX.
ACX would like to express its gratitude for the support it has received from those voting in the awards, and to Environmental Finance for showcasing the transformative work in the voluntary carbon market sector.
The exchange would also like to take this opportunity to thank Enterprise Singapore – a statutory board under Singapore's Ministry of Trade and Industry – for their continuous support. Enterprise Singapore has been a valued partner to ACX and played a critical role in supporting the early development of our platform.
The ACX team would also like to offer its thanks to Deutsche Börse AG for their support as shareholders.
"AirCarbon Exchange has played a key role by pioneering the Voluntary Carbon Market, with its fully digital carbon trading platform built on blockchain technology – enabling financial impact at greater scale on decarbonisation efforts. Sustainability requires a global effort, and we're proud to work with such a collaborative industry partner in carbon markets," notes Peter Reitz, CEO at EEX.
Last but not least, ACX would like to thank its growing team for working tirelessly with integrity, professionalism, and care to provide an ever improving and smoother service.
The award is the culmination of another busy year at ACX, with the exchange continuing to build new partnerships and expand its operations globally.
The ACX team's relentless pursuit of excellence has led to significant milestones:
September 2023

: Partnership with Athens Stock Exchange (ATHEX) in 

Greece

 to develop Carbon Market in the region

July 2023

: Partnership with EcoRegistry, a blockchain-based registry platform, and Cercarbono, a voluntary carbon market standards group, to enhance carbon offsetting accessibility

April 2023

: Collaboration with 

Japan's

 Natural Capital Credit Consortium to revitalize the carbon credit market, including boosting carbon market activity in 

Japan

March 2023

: A groundbreaking partnership with StoneX to launch a US digital carbon marketplace
More announcements will be made soon, with ACX continuing to make strides to grow its partnerships and provide new and better services for its users to facilitate the vital journey towards net zero.
Learn more about this year's Voluntary Carbon Market Rankings and ACX's win in this article by Environmental Finance.
Jonas Warrer appointed acting group CEO of GiG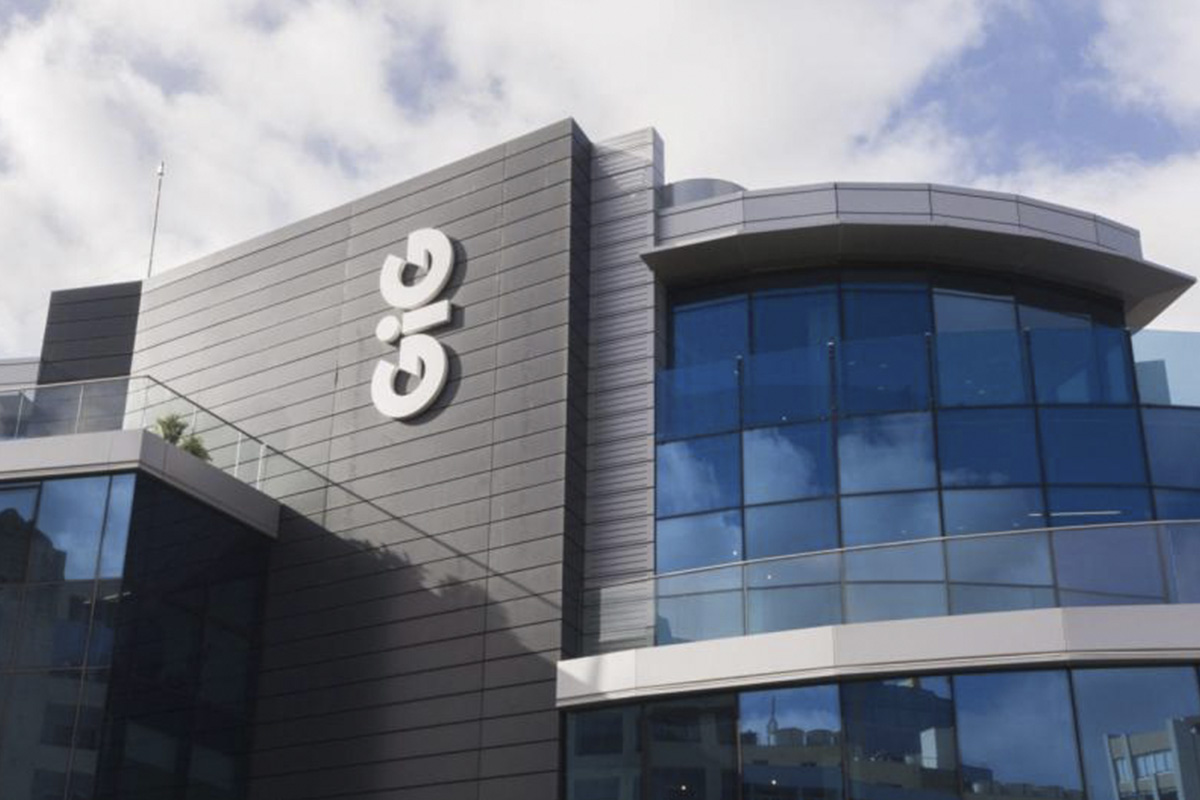 Reading Time:
< 1
minutes
Following September's announcement of Richard Brown stepping down from the role of CEO, the GiG Board of Directors has appointed Jonas Warrer as the acting group CEO effective from today. Jonas Warrer is currently the CEO of GiG's Media division and will take on dual responsibility until the proposed process of the entities split is complete. Richard Brown will continue to support the business in an advisory board position until 31st December 2023 while the Platform & Sportbook division has secured strong leadership of Richard Carter, appointed as its CEO back in August.
Mr Warrer joined GiG in September 2017 through the acquisition of Rebel Penguin Aps, where he was founder and managing director. He has since worked to build up GiG Media, stepping up as Managing Director for the business unit since October 2019. GiG Media has seen a strong and impressive development under his leadership.
GiG initiated a strategic review earlier this year with the intention to split the Company into two separate companies, GiG Media and Platform & Sportsbook, giving the business units the potential to grow faster than in the current corporate structure.
Petter Nylander, Executive Chairman of GiG says: "We are very pleased to appoint Jonas as acting CEO through the process of splitting GiG into two distinct entities to enhance future expansion and drive shareholder value, in addition to his role as head of GiG Media. He has long experience within GiG and the industry and has been part of GiG's executive management for 4 years".
For further information, please contact:
Petter Nylander, Executive Chairman of GiG, [email protected] +46 76 525 09 55
Pariplay® set for North American showcase with aggregation webinar
NeoGames S.A (Nasdaq: NGMS) subsidiary Pariplay®, the leading aggregator and content provider, is set to ramp up its preparation for G2E by hosting two webinars focused on the power of aggregation in North American markets.
Ran by VP of North America, Shivan Patel, and Ashley Bloor, Director of Partnerships, the discussion will look at how aggregation platforms can revolutionise North American gaming offerings, as well as how localised content developed by in-house, or boutique studios can gain cut through in the saturated market.
In addition, there will be insightful conversation regarding compliance, licences, and various ways aggregation offerings can assist with strategic expansion plans, by utilising local knowledge.
Shivan Patel, VP of North America at Pariplay®, said: "The potential of the North American market is still really only just being tapped, and with a number of major conferences coming up, not least G2E, we thought it would be the perfect opportunity to share some of the insight we have gathered since being live in the continent.
"We can't wait to explore the opportunities over the course of the two webinars, and look forward to the discussion."
Ashley Bloor, Head of Partnerships at Pariplay, said: "Pariplay®'s aggregation platform offers us unique insight into operator successes, player preferences, and so much more, and we think this webinar series gives up the perfect opportunity to share our learnings and support the industry.
"From compliance to content, it touches on a number of key sections of the market, and we're looking forward to welcoming people to our webinar!"
The webinars will take place on Tuesday, 26th of September and Wednesday, 4th of October, at 4pm CET.
To register your interest, please visit this link – https://webinarkit.com/webinar/registration/64ee20692491b253a236f0f9