Can Playtech consider the Kingdoms Rise series a success?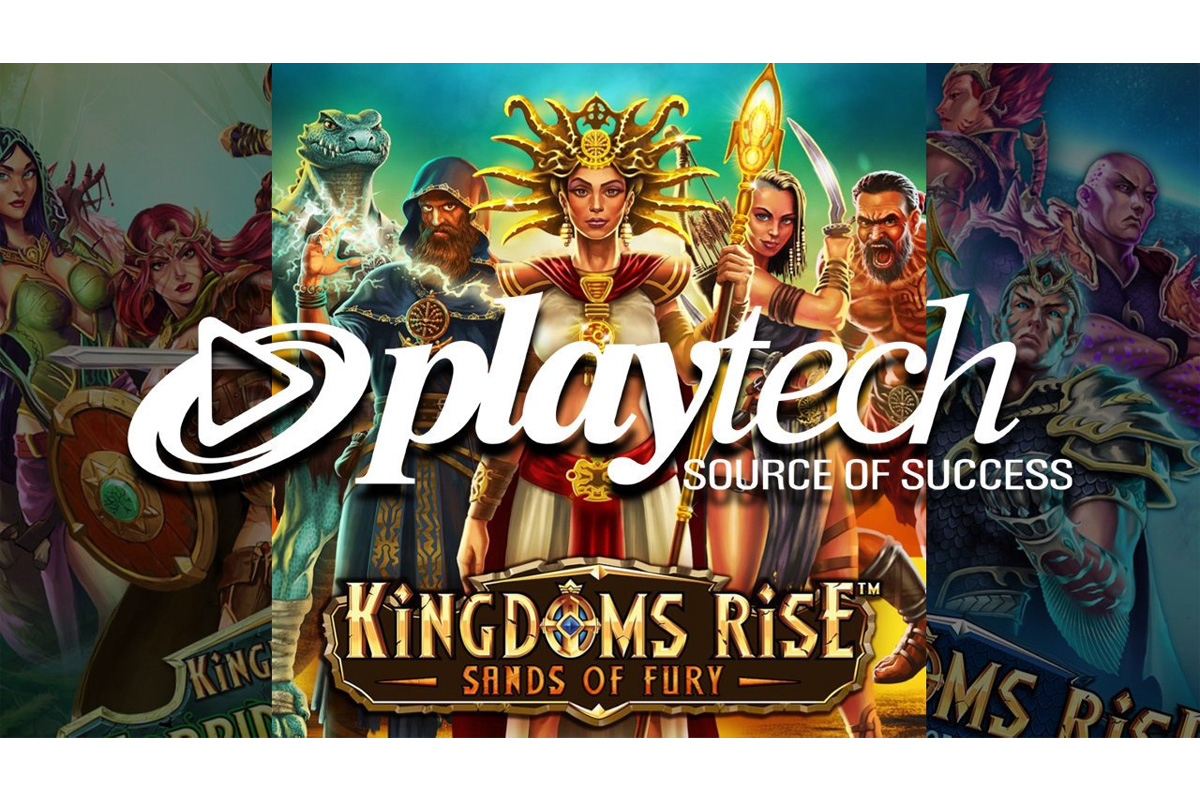 In the autumn of 2019, Playtech announced that they were releasing Kingdoms Rise, a brand new game suite that initially featured three new online slot games Forbidden Forest, Sands of Fury and Guardians of the Abyss.
Playtech took a real jump into the unknown by pumping its resources into not only developing a brand new slot series but creating an entire fantasy universe that features original characters and stunning locations, all with their own rich backstories.
Two years later the slot series has continued to evolve into something much bigger than the initial three games that debuted on October 24, 2019… We're asking what makes the Kingdoms Rise series so unique, and can we look back and consider it a commercial success today?
Kingdoms Rise – iGaming's first interconnected slot series
The Kingdoms Rise slot series is truly unique because it's interconnected in more ways than one. Firstly, players can jump between games by clicking an interactive map. 
This map is a completely fleshed out world that spans across multiple continents with different biomes, so you could be jumping from a game set in the harsh frozen mountains one moment, a lush elven forest enclave next and a pirate ship after that. 
To date, there are ten online slots available to play from the Kingdoms Rise map, each featuring a host of unique characters hailing from one of the many in-depth fantasy kingdoms.
The other element that ties all ten games together is the Features Shop, the 'driving force' behind the series, which offers players the opportunity to buy bonus features… Not with real money, but Game Tokens instead, which are earned when playing any Kingdoms Rise slot.
Players can earn up to 15 game tokens per spin, these tokens are shared across all 10 games, so if you earned 645 tokens whilst playing Kingdoms Rise: Shadow Queen then you'll still have 645 tokens when playing Kingdoms Rise: Chasm of Fear… The only condition is that these tokens are strictly linked to one casino account, so you couldn't play Kingdoms Rise on two different sites and carry over your tokens. 
Tokens are used to automatically trigger the bonus features in any of the Kingdoms Rise games… Whether or not this breaks the rules relating to the UK Gambling Commission's ban on Feature Buys, we're not quite sure, but as of today, the Features Shop is still available to UK players… So we can only assume that Playtech has found a clever workaround?
What makes the Kingdoms Rise series so popular?
If we had to pinpoint the main thing that makes Kingdoms Rise so successful it's definitely the features shop. Whilst online slots require patience… Most online slot players are not that patient, so the ability to jump straight into the action is just too good to ignore.
It's entirely plausible that players can earn enough game tokens to trigger one of five different bonus features in just 20 spins (if they're playing at one of the higher stakes)… Whilst it's not foolproof, it's likely that this is significantly faster than it would be to trigger the bonus on their own through standard gameplay.
With 29 different bonus features available to trigger for between 300 and 4,000 tokens there's an abundance of choice, high rollers can trigger the most lucrative bonus feature in the entire series in less than 300 spins. If they're lucky enough to trigger any bonuses naturally in the lead up then they'll earn the required amount of game tokens even faster.
Another thing that makes this series so popular is the sheer variety offered in each and every Kingdoms Rise slot, Playtech has created each game so that no one is the same. Some slots have 10 or 20 paylines, others have thousands… There are even slots in the series that ditch the traditional reels in favour of cluster pays mechanics.
Finally, the greatest pulling power the Kingdoms Rise series has is its networked progressive jackpots. All of the slots feature three jackpots, a Power Strike Jackpot that must pay by 2,000, a Daily Strike Jackpot that must pay by the end of every day and an Epic Jackpot, which can offer players the chance to win life-changing sums of money.
Was Kingdoms Rise the successor to Age of the Gods? 
Some industry insiders and online slot enthusiasts have speculated whether Kingdoms Rise was a like for like replacement for the Age of the Gods series, because let's be honest, whilst the god-based mythical-themed slots are legendary, they've not aged too well.
There's a lot of crossover between the two series, both feature ancient heroes, terrifying monsters, and powerful Kings and Queens… Most notably, both online slots have huge networked progressive jackpots that can net players some serious cash.  
Has Playtech got the manpower to maintain two similar series alongside one another, as well as create new online slots on a month-by-month basis?
There's been no indication from Playtech as to whether Age of the Gods' time in the spotlight has come to an end, but you have to wonder if they're going to quietly stop making new slots… There are no new games planned, but does that matter when the old slots are still so popular?
Kingdoms Rise feels like a spiritual successor to Age of the Gods, but whether it was officially planned to spearhead the Playtech brand instead, we'll probably never know.
What's happening with Kingdoms Rise right now? 
There's another mystery to be solved when it comes to Playtech and Kingdoms Rise. The last game to be released in the series was Battle Beast, which arrived in casinos in February 2021… Since then there's been radio silence with regards to what's next.
Usually, that wouldn't be any cause for concern… It can take months, if not years for new slot games to come to fruition, however, sometime between February 2021 and today, the official Kingdoms Rise website disappeared from the internet entirely… Redirecting players to the Playtech website instead. 
Hardcore Kingdoms Rise fans (or anyone that had visited the site) will have seen for themselves just how much information that site held, it contained the biographies of more than 30 in-game characters, information on the game-world and even featured a progressive jackpot tracker.
Looking at the Kingdoms Rise map in-game, it's quite clear that there are plenty of named areas that were designed to play host to new Kingdoms Rise slots in the future (such as Stonegrow, Dark Strait and Grand Coast), but will they ever arrive? Who knows… The silence is deafening.
Has Kingdoms Rise been a success so far?
Ultimately, we believe the Kingdoms Rise series has been a success up until this point. The PR and hype surrounding the game suite in the early days was unrivalled, players were keen to get stuck in and Playtech couldn't bring out new slots fast enough, such was its popularity there was even live casino spin-off games.
However, the hype train seems to have slowed down considerably, it may even have come to a complete halt, and that's down to a lack of communication on Playtech's part… However, we can't see the numbers these slots generate, so we can't say for certain that players have moved on from the series and onto pastures new.
If players are still playing the original Age of the Gods slot with as much enthusiasm as they were in 2016, then players will still be playing Kingdoms Rise slots as well.
Personally, we think these games are a lot of fun and there aren't any other slot series out there that go into as much depth as these do, we truly hope we haven't seen the last of them.
SiGMA Europe 2023 in Malta: Slotegrator shares key insights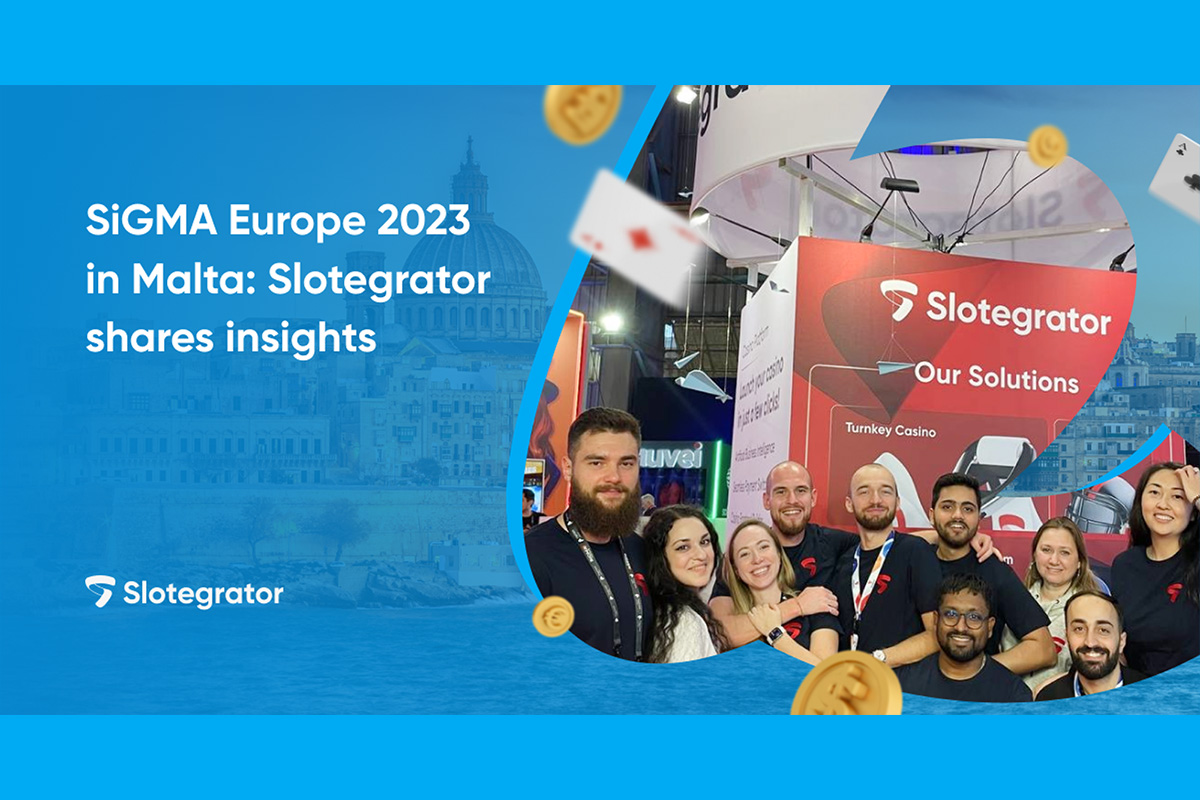 Reading Time:
3
minutes
Every year, SiGMA Europe gathers iGaming professionals together to connect, share insights, and sum up the year. This year, the event was visited by over 20,000 participants from over 100 countries. The Slotegrator team found the trip to be truly inspirational and is ready to share its insights.
SiGMA Europe was the best place to summarize the results of 2023. For Slotegrator, this year was dedicated to researching customers' requirements and desires, players' interests, and industry tendencies. Throughout the year, Slotegrator visited events in four huge iGaming markets – Africa, Asia, LatAm and Europe – to get a clear picture of what those markets are like.
At each of these events, the team gathered firsthand knowledge on how to improve Slotegrator's flagship products and provide even better service to the company's clients.
At SiGMA Europe 2023 in Malta, the Slotegrator team presented new features of its turnkey online casino platform and the phenomenal mobile solution – Telegram Casino – which was first presented by Slotegrator in 2017 and updated in 2022.
Slotegrator's top managers also had plenty of meetings with partners about the company's APIgrator solution – a unique solution for the fast and seamless integration of online casino games into gambling platforms. The solution incorporates more than 15,000 various slots, card games, live dealer games, and virtual sports from 100 world's leading developers. In 2024, Slotegrator will present to the market plenty of new partnerships with providers from different parts of the world.
"SiGMA Europe 2023 was a great event for our team, as usual. To gather in such a great place to meet partners, to summarize preliminary results of the year, to outline plans for the future – it was the right decision," says Yana Khaidukova, Managing Director at Slotegrator.
Slotegrator mentions that the composition of the iGaming world is changing: new companies have already appeared and will continue to appear not only for occuping a part of the existing market, but they form new niches, as they come with new spectacular offers and solutions. It is the reason why the competition increases many times, and it gives the industry new directions of development.
As for providers, their number is increasing very rapidly. Small companies are growing into large ones, which shows the success of their solutions, and new companies come with fresh ideas, games and experience that players like.
One trend that is only going to increase is the interest in crash games. Prominent studios are introducing new examples of fresh crash games. Leaders, who are already successful in this niche, such as Aviatrix, continue to modify their crash game and expand it into new markets and continue to win the hearts of new players by providing them with an amazing gaming experience.
According to the Slotegrator's observations, many Asian companies took part in SiGMA Europe 2023, which suggests that the Asian vector will be very popular next year.
Here are some additional key insights from SiGMA Europe that the company will carry into next year:
Responsible Gaming is growing more and more important to players, operators, and regulators.
It's essential to embrace innovation. New technologies can let operators offer players more choices and solve problems faster and more effectively.
Operators need to keep increasing their security and anti-fraud measures. Scammers are always on the lookout for new ways to defraud casinos, so operators need to try and stay a few steps ahead of them.
Players want to be a part of a community. Platform operators should create a welcoming atmosphere by offering features like multiplayer chats where players can connect with each other.
It's essential that online casinos show loyal players their appreciation. Better bonuses can keep players coming back, as well as referral programs where players earn rewards for bringing in new leads.
Cryptocurrencies, NFTs, and blockchain tech in general are here to stay. Finding ways to integrate them can help you offer your players a better, more modern experience.
Player behavior should be constantly analyzed in order to identify trends and enhance player retention strategies.
As for the last point, Slotegrator is set to release internal reports on the state of the industry that provide an analysis of player behavior and predictions for the development of the industry in 2024. To be one of the first to receive the reports, subscribe to Slotegrator's social media channel here.
ABOUT SLOTEGRATOR
Since 2012, Slotegrator has been one of the iGaming industry's leading software and business solution providers for online casino and sportsbook operators.
The company's main focus is software development and support for online casino platforms, as well as the integration of game content and payment systems.
The company works with licensed game developers and offers a vast portfolio of casino content: slots, live casino games, poker, virtual sports, table games, lotteries, casual games, and data feeds for betting.
Slotegrator also provides consulting services in gambling license acquisition and business incorporation.
More information: https://slotegrator.pro/
Oddschecker Media Group expands Italian presence with SuperScommesse acquisition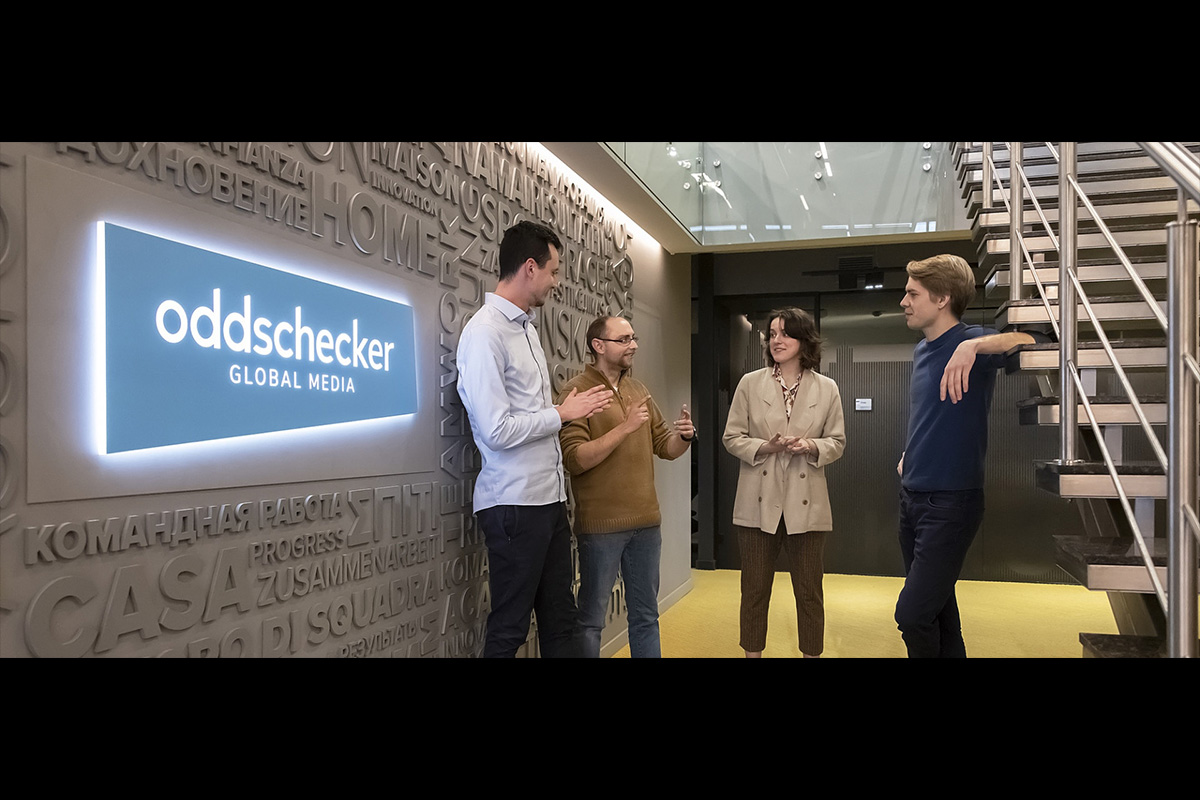 Reading Time:
2
minutes
Oddschecker Global Media (OGM), a global technology company that offers the world's leading odds comparison site and a betting destination for millions of users, has this week confirmed the acquisition of acclaimed Italian sports network SuperScommesse from Catena Media.
The deal sees OGM further expand into Europe's second-largest betting market to consolidate its position as the country's number-one sports betting advertising company, organically complementing its other media partnerships already operational with Gazzetta (La Gazzetta dello Sport) and DAZN, which leverage tens of millions of unique users and two popular TV shows between them.
SuperScommesse furnishes OGM with deep local expertise, featuring a team that has proven itself adept at driving sustained growth in the market, allied to a recognisable and trusted local-language brand. In addition, its tech stack and tools will deliver network efficiencies to the acquiring group's brands in other markets, while OGM's own technology will improve SuperScommesse's services and fan engagement across a loyal customer base.
Stuart Simms, CEO of Oddschecker Media Group, said of the acquisition: "As the growth of sports betting in this sports-mad market continues apace, we wanted to double down on our presence in this key territory. We see SuperScommesse as the ideal strategic complement to our strong Italian footprint.
"We're looking forward to servicing its customer base with an enhanced product that combines the Oddschecker DNA with its well-regarded brand name and local expertise in a market that still has huge growth potential as it builds out an online, cashless identity.
"This digital tide is only rolling one way, so the synergies are as obvious as they are natural: the Italian market allows for odds comparison as a consumer service, and we remain the pre-eminent odds comparison provider."
This latest acquisition will further bolster the effectiveness of the Confido Network, a cutting-edge affiliate partnership network – which covers over 1,000 deals from 200+ global operators – announced by OGM earlier in November 2023.
X (formerly Twitter) as a traffic source for mobile applications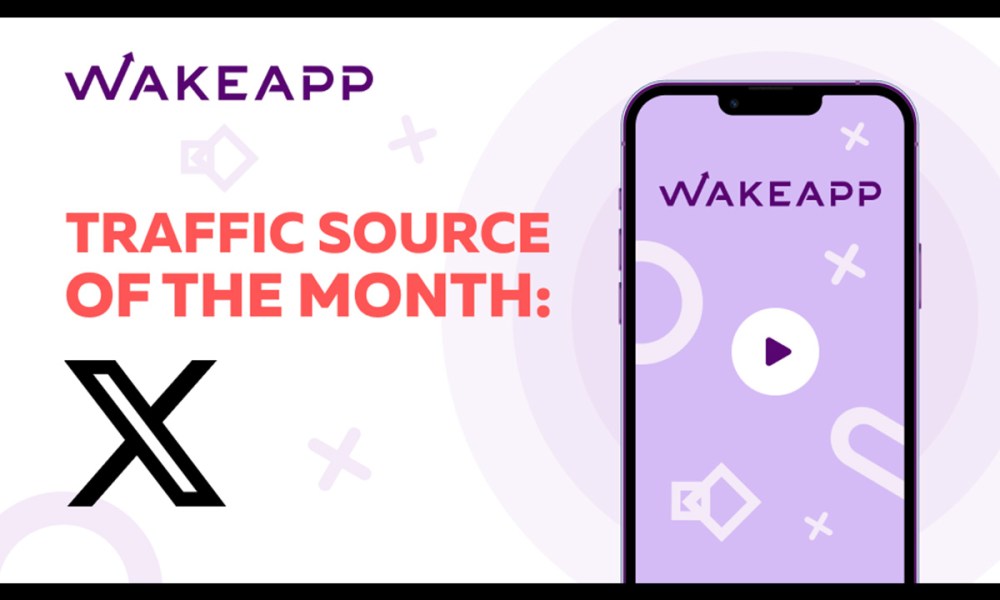 Reading Time:
6
minutes
WakeApp is back with its "Source of the Month" – an educational guide for mobile app marketers.
According to information gleaned from Statista, app stores are currently swamped with applications: Google Play includes 2.6 million apps while there are almost 4.5 million in the Apple App Store. So, what does it take for an app to rise to popularity among its users? It surely is no longer the case of uberizing a program capable of connecting clients to a service. This is where our highlight tool of the month comes in.
At WakeApp, we're always ready to lend a helping hand to novice marketers, partners and specialists in the mobile application promotion market to keep abreast of the latest GEO trends, traffic sources and promotion features. This time, we're introducing our readers to the highly popular advertising platform for media buyers and app marketers, X (formerly Twitter)!
X is an American microblogging service and social network where users post and interact with messages known as "tweets". X, Inc., which is based in San Francisco, California, provides the service and has over 25 offices worldwide. Tweets were initially limited to 140 characters, but in November 2017 the limit was doubled to 280 for most languages. Audio and video tweets remain limited to 140 seconds for most accounts.
Facts about X
How can marketers use X?
Since there are not as many ads on X as on other social networks, users are less likely to experience banner blindness. Therefore, the likelihood that the ad will be noticed is higher.
At the same time, the majority of X users are consumers, not content creators, which means they are looking forward to the opportunity to participate in discussions, download applications, and are also ready for interactivity and a gaming format of interaction.
It was on April 13 back in 2010 that X introduced advertising. This advertising was limited only to banner advertising. Four years later, on April 17 2014, X officially announced the launch of a platform for advertising applications using the MoPub mobile traffic exchange system, having acquired this service six months earlier.
This service made it possible to install promotional applications directly from the X news feed. Ads were simultaneously shown on X  through a promotional tweet system and on users' mobile devices through MoPub.
What does the X advertising account look like?
Level 1. Goals.
There are a total of seven goals on X: Reach, Video Views and Pre-Roll Views, App Installs, Website Transitions, Interactions, Readers, Repeat App Interactions.
Level 2. Campaign.
After selecting a goal, you need to set your settings at the campaign level, namely: give a name to the campaign, set the daily budget, total budget, start and end dates of the campaign, and the pace of impressions.
Level 3. You will be taken to the ad group settings that you will need to set: Group name, Start and end time of impressions, Total ad group budget, Bid type.
What can you target on X?
User demographics. To target demographics, set users' gender, age, location, and language.
Device data. In this section, select what devices your target audience uses—desktop computers or smartphones on iOS, Android, or other operating systems. You can also specify information about the operator and device model.
Custom audiences. On X, you can create custom audiences based on your contact list, website or app activity, and combined audiences based on app activity. In the same section, you can create look-alike segments by checking the "Include users similar to your selected custom audiences" checkbox.
Targeting options. You can target by interests, events, conversation topics, movies and TV shows, and reach users similar to followers of a specific account. Interests and activities can be selected from a drop-down list.
Keyword targeting is also available, allowing you to include or exclude campaign users from your advertising who enter certain words in X searches or use them in publications.
In additional settings, you can set up retargeting for those users who interacted with or saw posts. You can enable audience expansion, or add users who are already following your account to your audience.
Depending on the purpose you choose, impressions may be available in your home feed, profile, search results, and X Audience Platform which is a network of popular apps. Connecting the X Audience Platform allows you to expand your advertising reach. When setting up impressions in the Audience Platform, you need to add an advertising category (cars, restaurants, education, etc.), add a link to the site, and, if necessary, exclude applications in which you do not want to appear.
When choosing targeting, focus on test results and analytics. If you haven't run X  ads before, create ad groups for each target group.
When using keyword targeting with the "Include" option, add at least 25 keywords, as per X's recommendations. When selecting the Exclude option, remember that too many words will narrow your coverage.
Advertising formats

X advertising comes in three formats:
Promoted Tweets. They look like regular posts but are marked as "Advertising". Users can like, repost and comment on them just like organic posts. Promoted posts are shown in X search results, in the news feed, in the profiles of users and official partners of the site.
A promoted post can contain an image or video. The video plays automatically in the News Feed and loops if it is less than 60 seconds long. You can also insert a link to a website or application into your ad to attract traffic or motivate users to convert:
2) Promoted Accounts. This type of advertising is needed to direct traffic to a brand account, increase activity and the number of subscribers. Ads with promoted accounts are displayed in the news feed, in search results and in the "Who to Read" section. They are marked with an "Advertising" icon and contain a "Subscribe" button.
3) Promoted Trends. Promoted trends involve placement in the trend list on the side of the page. Advertising will be at the top of this list.
How do we use X at WakeApp?
X  makes up one of the 30+ sources that WakeApp uses to promote applications.
We have been using this traffic source ever since its appearance on the advertising market, and turn to X when our clients' goal is to attract a young, but already solvent audience.
X's main audience is 25-34 year olds who tend to be mature, progressive and technologically inclined. This audience type is especially relevant to brands with paid applications as such an audience are usually more willing to respond to and purchase an application/subscription for a service they need.
What's more, promoting on X comes at an average market cost which allows even promoters with a tight budget to promote brands.
About our guide: Every month, we publish helpful promotion guides where we discuss promotion features in a particular region according to traffic sources and GEO traffic. We also seek to keep our readers up-to-date on tips, as well as restrictions and bans about promoting on certain sources.
Think of it as a mobile marketer's desktop guide!
About us:  WakeApp is an international mobile marketing agency with over 9 years of experience in the market, and is leading the development and promotion of gaming and non-gaming mobile applications in the e-comm, video streaming, food delivery, sport, utilities, and finance verticals. In 2022, WakeApp received The Media Agency of the Year at the SiGMA Asia Awards, and in 2021, WakeApp placed in 5 categories in the 13th edition of the AppsFlyer Performance Index XIII.