Greentube US: The key to successful content creation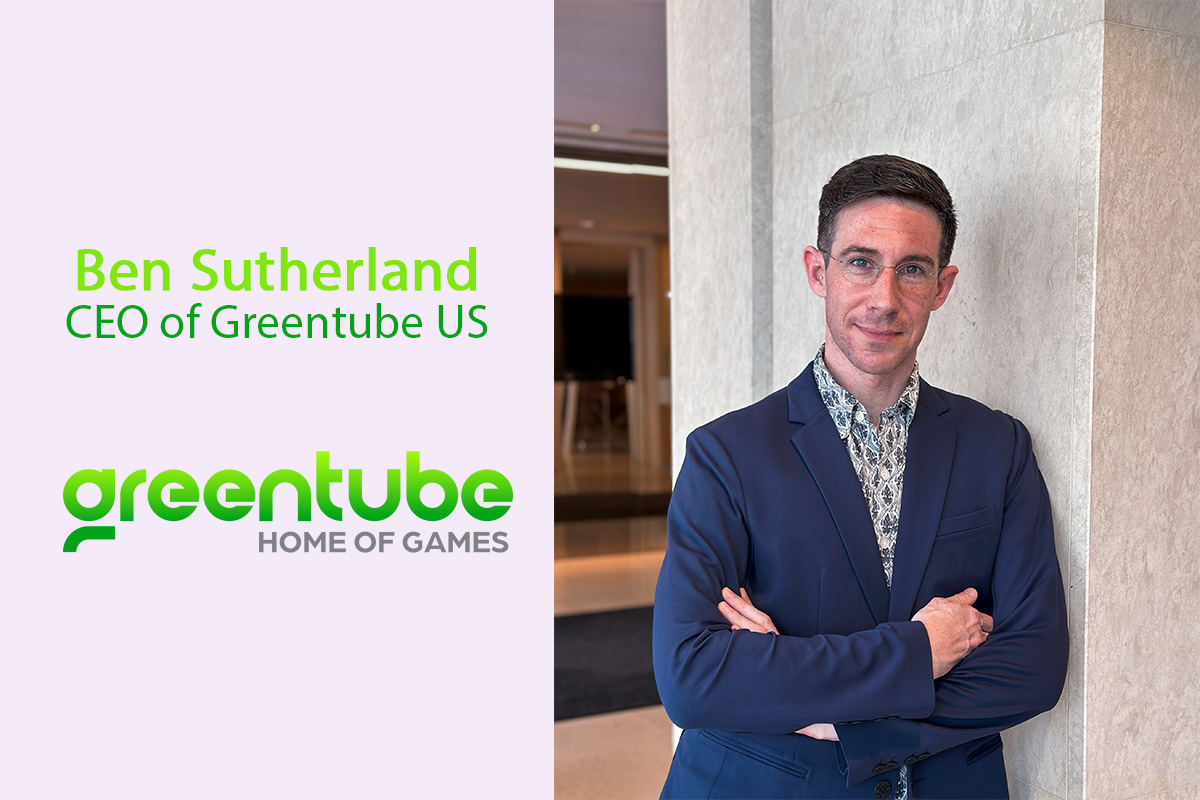 Ben Sutherland, CEO of Greentube US, describes the challenges and opportunities that are present when creating games for both iLottery and iGaming operators across North America.
What is the potential of the iLottery ecosystem in North America for delivering new forms of entertainment to the mass market?
What great digital game products have in common is that they carry moments of suspense and moments of excitement, while often being bound together by a light narrative connecting the player to an imaginary world they can temporarily visit. Of course, the added dimension is the tension created in the perfect balance of risk and reward-building over time, as a game's volatility takes the player on a journey.
Another overlap across industries that we have seen here at Greentube US is in the shared hunger for innovation. This is true not only at the player level, but especially so at the operator level in iLottery, where they are always on the lookout for the next big idea. We are only at the start of a long journey that will see fresh, exciting new forms of content being delivered to players, and we see ourselves as playing a lead role in shaping that future.
What value does local knowledge have and why is Greentube US well-placed to deliver successful games?
With iLottery being state-run, there is an inherent focus on content that is bespoke and tailored for each region. The experience ends up being custom-curated by the iLottery operator and the preferences, idiosyncrasies and local flavor becomes prominent through this curation. Having localized knowledge, targeting specific demographics and looking for concepts that have broad appeal across the players who will be seeing this content becomes paramount in our considerations while designing games. Being local gives us the shared understanding of popular media, sports and trends, providing us with the knowledge to easily make games that cater to the local needs of players.
What types of games do players in the region particularly enjoy?
Generally speaking, while there is a lot of overlap of features that can work in both iGaming and iLottery, in the US iLottery tends to favour shorter game loops. Games are often instant, containing less tolerance for an obfuscated user interface and a raft of game rules. To speak in metaphor, if a casino game is a dessert after a big meal, iLottery is that treat or snack you get when running errands or taking care of business. Part of the skill in developing successful iLottery content is to grab the attention of the player straight away, offering them an experience that is familiar in terms of gameplay but with high-quality production values that help content to stand out from the crowd.
How important is it to ensure that players can enjoy content responsibly?
Across iGaming and iLottery, striking that balance between self-regulation and personal liberty, versus reminding people when the temptation could get the best of them, is paramount to the health and sustainability of both industries. At Greentube US, we are strong believers in working with regulators to help create an ecosystem that protects players while offering exciting entertainment. When it comes to regulation, we of course look to guidance from respective states.
How does the future look for Greentube US in terms of rolling out content?
We have been working very hard behind the scenes to create a roadmap of exciting new innovative content that will be coming out into multiple markets. We have leaned on classic mechanics in developing games for the various markets, taking the lessons learned and applying local considerations and modifications to them as we go.
We also have some really exciting, innovative products that will be debuted as iLottery launches and then reworked for iGaming. And perhaps best of all, Greentube US is backed by an amazing parent company where our passions meet the expertise, tools and structures that took decades to develop.  I couldn't be more energized by what 2024 and beyond looks like.