Ukraine's Evolving Gambling Landscape: Insights from the Panel of European Gaming Congress in Warsaw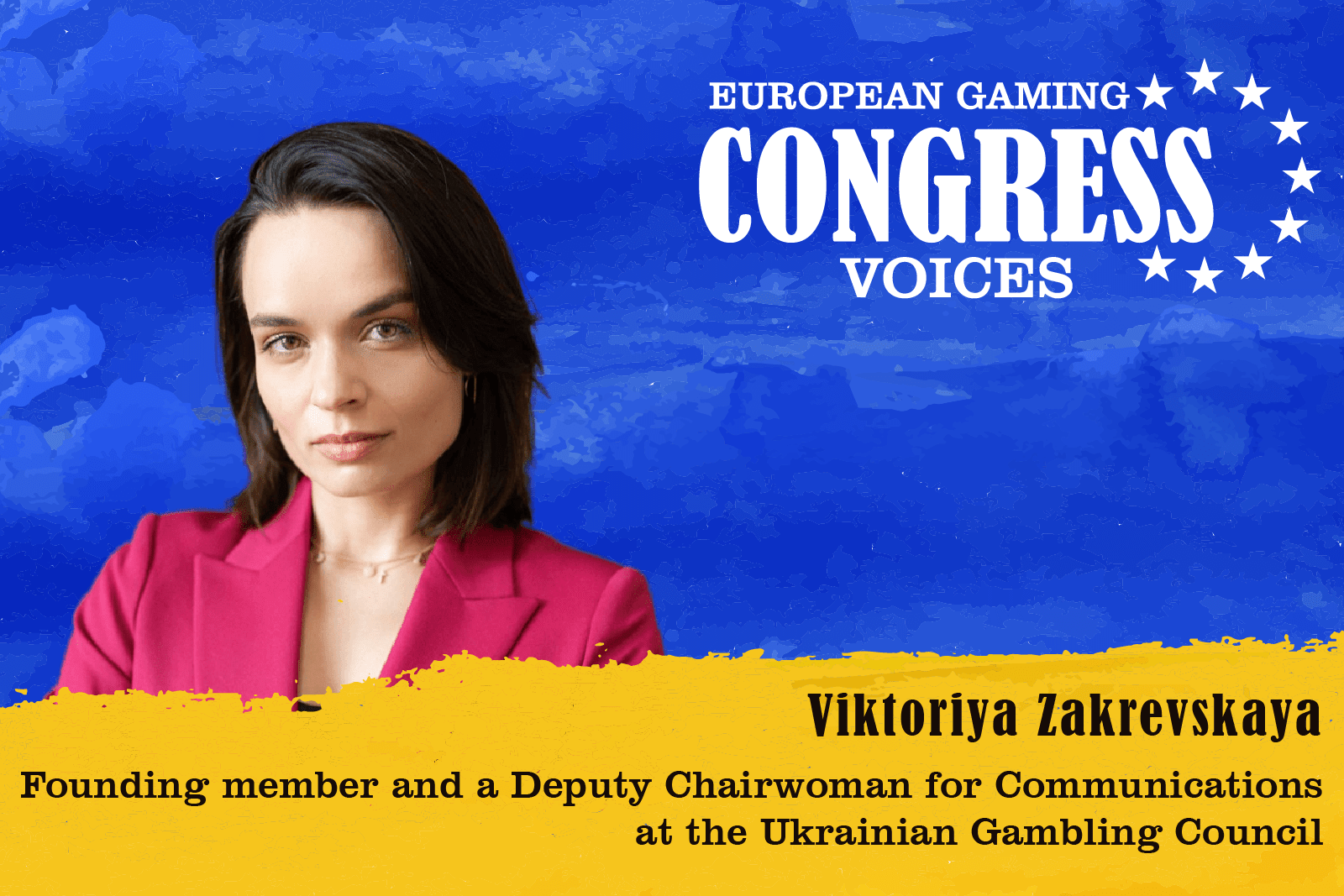 Reading Time:
2
minutes
The panel discussion last  week, at the European Gaming Congress made me feel inspired to contemplate on critical facets of Ukraine's burgeoning gambling industry, positioning the nation as an appealing prospect for Western European investors. Although unique challenges, including historical financial corruption and external pressures, exist, Ukraine's European identity makes it an attractive hub for investment. As the country grapples with ongoing conflict, it must simultaneously address customary market concerns such as safeguarding against Russian interference and protecting the personal data of its citizens.
A striking parallel emerged between Ukraine's gambling landscape and the realm of cryptocurrencies, where combating money laundering and terrorist financing poses significant challenges. The National Bank, equipped with the capacity to monitor financial flows, plays a pivotal role, in conjunction with law enforcement agencies. A comprehensive strategy to combat mis-selling and gray schemes is being executed by the National Bank of Ukraine, alongside the Commission and the Ministry of Finance, resulting in the revocation of licenses, particularly among operators with Russian ties. Comparable license revocations have occurred in several European nations that have issued cryptocurrency licenses.
However, amid the ongoing struggle against these challenges, errors have emerged, exemplified by the imposition of sanctions on prominent Ukrainian industry leaders like Parimatch and Pokermatch. These sanctions have not only significantly impacted the legal gambling sector but have also cast a shadow of caution over Western investors. Notably, the President's directive to the Cabinet of Ministers, prompted by a citizen petition with 25,000 signatures, seeks to investigate the circumstances leading to the inclusion of Parimatch in the sanctions list of the National Security and Defense Council.
In the wake of the Parimatch case, it's worth noting that the Cosmolot brand has also recently faced heightened scrutiny, with law enforcement agencies conducting searches and investigations, further emphasizing the need for a robust law enforcement process. Ukrainian Gambling Council, representing 80% of licensed gambling operators, committed to serving its members by actively working on player protection, advertising regulation, and acting as a valuable business ombudsman for the industry, contributing to a more secure and transparent gambling landscape in Ukraine.
As technical impediments are surmounted, the regulatory body demonstrates its efficiency. Critical issues, such as streamlining market access through license issuance, promoting responsible gambling, stricter advertisement rules,  and reinvigorating investments, are coming to the fore.
Once the security concerns are addressed, Ukraine is poised to unleash pent-up demand in its gambling sector. This situation will spur investors to contemplate their entry into the market, whether through direct investment, partnerships, or mergers and acquisitions, underlining the evolving landscape of opportunities in Ukraine's vibrant gambling industry.
Article by Viktoriya Zakrevskaya, Founding Member and Deputy Chairwoman for Communications, Ukrainian Gambling Council
Viktoriya was a speaker at the European Gaming Congress by Hipther, that took place on 31 October at the InterContinental Warsaw. She discussed the emerging Ukrainian iGaming market at the Panel "The Greek Odyssey, La Dolce Vita, La Fiesta Española, The Ukrainian Spirit, and The Portuguese Fado".
Missouri Valley Conference Partners with U.S. Integrity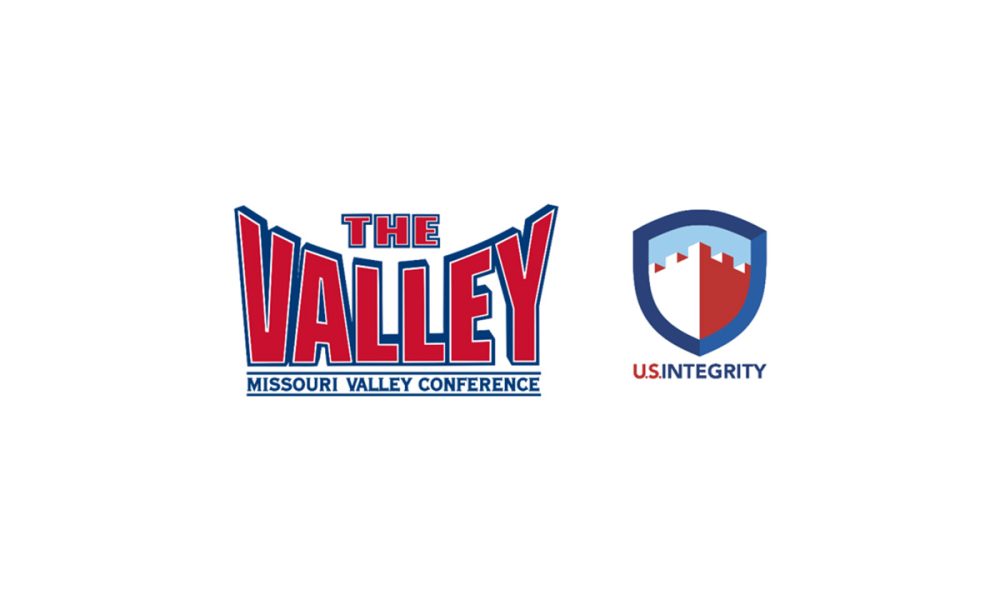 The Missouri Valley Conference and U.S. Integrity announced a partnership that will provide MVC with integrity monitoring software that will play a pivotal role in protecting the integrity of their Conference and each member institution's athletic department.
"The partnership with U.S. Integrity is critical based on the rapidly evolving sports betting landscape. It reflects the commitment of the membership to protect the integrity of all Missouri Valley Conference sports," MVC Deputy Commissioner Jill Redmond said.
USI will provide integrity monitoring services via its proprietary dashboard to The Missouri Valley Conference. USI conducts analysis across dozens of data sets to proactively identify irregular contest-level, officiating & wagering patterns.
"We are thrilled to partner with The Missouri Valley Conference, as they continue their efforts in being proactive in an evolving integrity and sports wagering space. The team here at USI are thrilled to be working with Jill and the team at MVC. The collaboration and cohesive partnership through USI's integrity initiatives will provide the best coverage and real time alerts to the Missouri Valley Conference," Matthew Holt, CEO & co-founder of USI, said.
The Missouri Valley Conference – the nation's second-oldest NCAA Division I conference – continues to be a leader in college athletics and is one of the nation's most progressive conferences, celebrating its 117th season in 2023-24. The Valley brand remains very strong, both regionally and nationally, and the great athletic tradition of the Conference remains a compelling force in recruiting student-athletes and in marketing all the MVC programs. League members have worked together to focus on common goals and objectives, placing a high value on league harmony, while continuing to invest in athletic programs to compete at the highest level.
Aspire Global Facing Pair of Legal Battles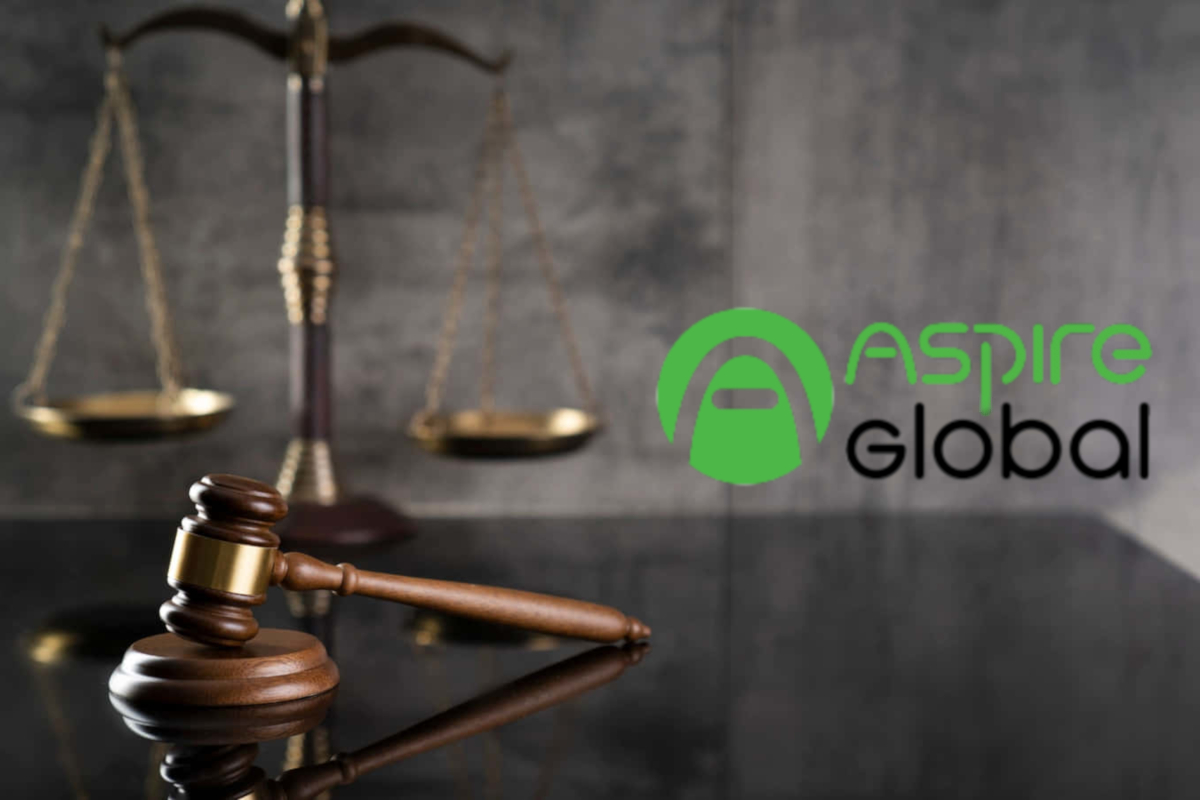 Reading Time:
2
minutes
Prominent online gaming software and platform provider Aspire Global has been named as the defendant in a pair of court cases that could potentially result in it being ordered to pay compensation totaling up to €101 million ($109 million).
In the first complaint, Aspire Global is being sued in the United Kingdom by the founders of sports betting software, solutions and services provider BtoBet, Alessandro Fried and Igor Lestar, for €36 million ($39 million). This pair inked a deal in 2020 to sell their company to the Malta-based defendant in exchange for an upfront payment of some €20 million ($21.6 million) as well as an earn-out consideration tied to future earnings before tax.
However, Fried and Lestar through their Sousa Enterprises Limited and Eltsar Limited entities are alleging Aspire Global, which was last year acquired by NeoGames as part of a deal worth some €402.3 million ($423.5 million), violated the terms of this share purchase agreement by spending too little and not charging enough so as to deliberately decrease revenues and the subsequent earn-out sum.
The complex case with its many intricacies is not expected to go to trial before 2025 but could well result in Aspire Global being ordered to pay more than the €36 million headline figure. The financial implications are even more concerning as the defendant's NeoGames parent is currently in the process of being acquired by Aristocrat in an arrangement valued at north of €1 billion.
In the United States and Aspire Global has also been separately named as the offender in an action brought by Ebet Incorporated, which is the operator of the Karamba, Griffon Casino, Hopa, Generation VIP, Scratch2Cash, Gogawi, Dansk 777 and Bet Target iGaming brands. This Nevada action is seeking some €65 million ($70 million) embracing compensatory damages, punitive fines and other financial penalties to be proven at trial and moreover names AG Communications and other affiliated entities as defendants.
Ebet Incorporated acquired specific business-to-consumer (B2C) assets and associated websites from Aspire Global in 2021 and simultaneously entered into a 'white-label' operator agreement embracing collaborative efforts on the future running of the purchased assets. The plaintiff is claiming the defendants breached these deals by manipulating their books to falsify and overstate active player data and exaggerate the health of the acquired properties.
As if this wasn't bad enough, Aspire Global is furthermore being accused by Ebet Incorporated of violating the terms of the agreements by materially failing to maintain necessary operations in Germany, falsifying records and violating industry regulations. The allegations could potentially shape the future trajectories of these companies as they also run to reputational harm, fraud, breach of contract and other unnamed violations due to be proven during the course of the trial.
Habanero obtains Swedish B2B licence for slots and RNG portfolio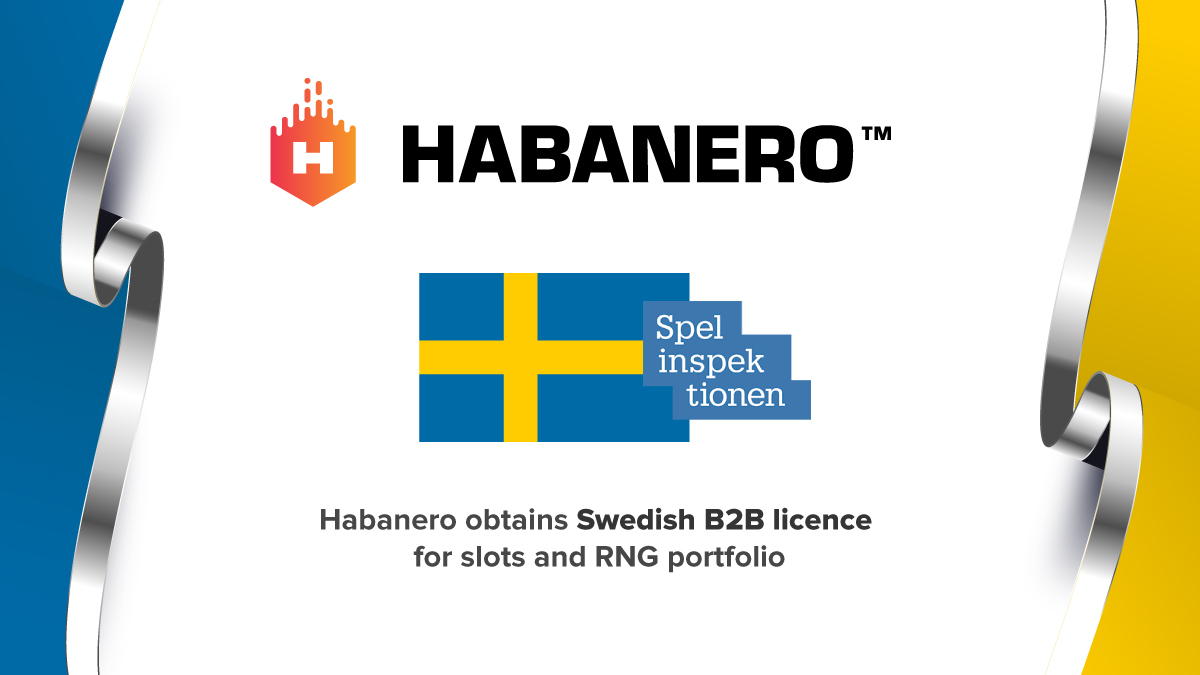 Reading Time:
< 1
minute
Premium slots and table games provider Habanero has been granted a licence from the Swedish Gambling Authority (SGA) in a move which will further boost its presence in Europe.
The supplier is now permitted to provide its entire full catalogue of games to operators in the region, including the likes of perennially popular player-favourites such as Hot Hot Fruit, Mystic Fortune Deluxe and Santa's Village.
Marking the latest milestone for Habanero, it follows the provider's MGA licence award as well as approvals in the likes of Romania, the Argentinian-regulated City and Province of Buenos Aires, and Panama.
Habanero is now live in 22 European markets and has major agreements with tier-one operators such as Entain, Sisal, Sportium and Betway.
Commenting on its latest licence, Arcangelo Lonoce, Head of Business Development at Habanero, said: "Being awarded our Swedish licence is both gratifying and exciting for Habanero as we look to scale up our operations in the market and partner with leading stakeholders to bring the wonderful world of Habanero to even more players than ever before.
"This new licence is a testament to our dedication to our adaptability as well as our commitment to navigating and complying with regulatory landscapes worldwide."