$1 Million Check Presentation by Rivers Casino to Penn Treaty SSD Helps Riverwards Neighborhoods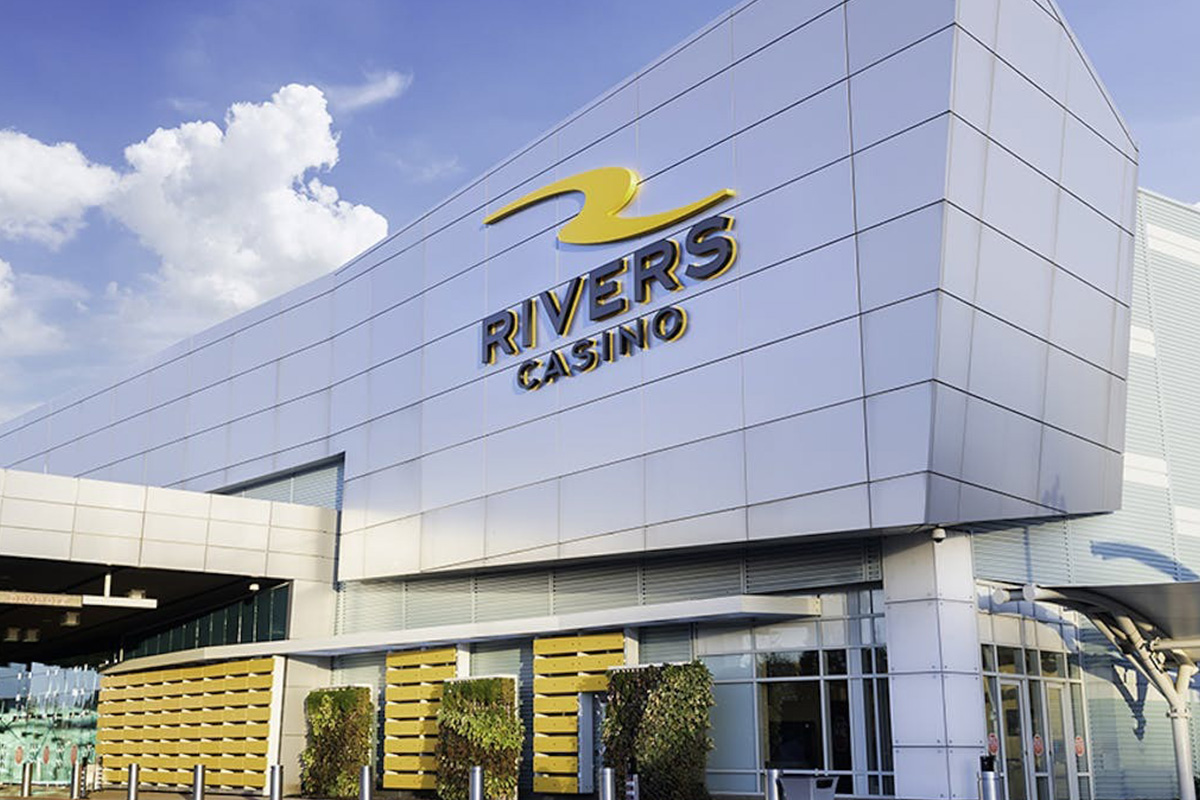 Rivers Casino Philadelphia, in collaboration with local elected officials and community leaders, presented the Penn Treaty Special Services District (SSD) with $1 million to support ongoing reinvestment in the community.
Through grants the SSD makes to community organizations, the casino funds are used to benefit residents of Fishtown, Northern Liberties, Olde Richmond, and South Kensington. Recipient organizations sponsor neighborhood festivals and community gatherings; make physical improvements to parks, playgrounds, gardens and other infrastructure; and operate arts, sports, education, and recreation programs.
Over the past 14 years, the Penn Treaty SSD has made 737 grant awards, totaling $10 million, to 182 nonprofit organizations.
This year's $1 million check brings Rivers' total contributions to the Penn Treaty SSD to $11.4 million since 2009, just before the casino opened.
"As a dedicated community partner, Rivers Casino takes great pride in its ongoing collaboration with the Penn Treaty SSD. This organization has played a crucial role in enhancing the well-being of our neighboring communities, and we're privileged to support its mission," Eric Althaus, general manager of Rivers Casino, said.
At the check presentation ceremony, the Penn Treaty SSD board of directors also presented its annual Community Service Awards. Two individuals and two organizations were recognized for their outstanding service benefiting local neighborhoods. The following received City Council citations.
Maggie O'Brien – community activist and founder of Fishtown Neighbors Association.
Donald Phillips – former vice president of the Northern Liberties Neighbors Association and founder of Friends of Orkney Park.
Photography Without Borders – giving a voice to students in South Kensington, and empowering them to inspire hope in their community through the powerful images they have created.
Friends of Hackett – parents and community members committed to supporting their local neighborhood school, Horatio B. Hackett Elementary, which serves Olde Richmond, Fishtown and East Kensington.
"We take great pride in acknowledging the remarkable leaders and community organizations that have worked tirelessly to improve the quality of life in our neighborhoods. We'd also like to extend our gratitude to Rivers Casino for its steadfast support and unwavering commitment. Without Rivers' annual contribution to the SSD, none of the work we do for our communities would be possible," Rick Angeli, chairman of the Penn Treaty Special Services District board, said.
Rivers Casino Philadelphia Plans Boutique Luxury Hotel in Fishtown
Rivers Casino Philadelphia has announced that it will open a 62-suite boutique luxury hotel inside The Battery, the mixed-use lifestyle campus underway on Beach Street in Fishtown.
The new casino hotel will be called "Riversuites," and it promises a high-end experience. The upscale hotel will occupy four dedicated floors of The Battery's existing adaptive reuse complex, creating a rarity for Philly — a waterfront hotel. The casino could be accepting reservations as early as this fall.
Guest suites are cavernous by hotel standards, averaging 854 square feet each, with even larger options up to 2266 square feet. One-, two- and three-bedroom accommodations are available. Every suite includes a full kitchen. Several apartment-style suites feature patios or bi-level lofts, with sleeping rooms upstairs and living room and kitchen below.
Unobstructed views of the Delaware River extend well beyond the Pennsylvania and New Jersey shorelines past the Ben Franklin Bridge. On the street side, running parallel to the river, hotel guests will enjoy one of Philly's hottest neighborhoods — Fishtown.
With Fishtown's walkable streets and burgeoning cultural and culinary offerings, Riversuites guests will be just steps away from a growing inventory of trendy restaurants, coffee shops, craft brewhouses, distilleries, retail stores, galleries, and other recreation.
"A hotel addition for Rivers Casino Philadelphia has always been part of the master plan for our Fishtown property. The location and grandeur of The Battery allowed us to join a neighboring parcel, already in progress, with historic Philly significance," said Tim Drehkoff, CEO of Rivers Casino and Rush Street Gaming.
In addition to proximity to Fishtown, panoramic views and affiliation with the casino itself, Riversuites will boast several other traditional and unconventional amenities: co-working areas, lobby gathering spaces, a billiards table — and an indoor basketball court.
The Battery is an architectural stunner designed in Beaux-Arts classical revival style by famed turn-of-the-century Philly architect John Windrim. Windrim's prolific portfolio also includes The Franklin Institute, the Philadelphia Municipal Court and the provost's residence at Penn.
Formerly the Delaware Power Station, the 11-acre Beach Street complex was commissioned as a PECO power plant in the early 1900s. By the 1950s, it was the utility company's largest, providing power to nearly half of Philadelphia. Eight 167-foot-tall chimneys will remain as historic architectural elements.
Today, The Battery is a $154 million redevelopment initiative currently underway by its Philadelphia-based owner, Lubert-Adler Real Estate Funds. The active phase includes 173 apartments, 135,000 square feet of office space and 100,000 square feet of event space — and now a hotel.
"We saw in the old PECO power plant an opportunity to create a spectacular experience on Philadelphia's waterfront that could be a home for both a residential community as well as an eclectic mix of commercial enterprises that will draw people to an area of the city that has until now been underused. It is very exciting to see our vision for this project come to fruition, with our first residents moving in and Rivers Casino announcing its plans for a beautiful new hotel overlooking the river, and we are thrilled to welcome them to The Battery," said Leonard Klehr, vice chairman of Lubert-Adler.
The casino's 22-acre waterfront property already connects with The Battery via the Delaware Riverwalk by way of picturesque Penn Treaty Park. The two properties are an eight-minute walk or a five-minute ride apart. Rivers will run a complimentary 24/7 shuttle with 24/7 security and will offer 24/7 valet parking.
Riversuites will be operated by Rivers Casino Philadelphia, which is owned and operated by Rush Street Gaming and its affiliates. Koo Architecture of Chicago is designing the Riversuites hotel. Strada of Philadelphia is the architect for The Battery.
"VIPs and out-of-town guests have long inquired about overnight stays at Rivers Casino Philadelphia, and they're about to get a penthouse-style option. We're thrilled to introduce this entirely unexpected luxury suites collection — that's exclusive to Rivers Philly," said Eric Althaus, general manager of the casino.
The Riversuites hotel project represents a $7 million privately funded investment. The new hotel will add more than 40 permanent hospitality jobs to the casino's existing 1100-plus workforce. Riversuites at The Battery is expected to open by year-end 2023.
Marker Trax Partners with Rivers Casino Philadelphia
Las Vegas-based Marker Trax has announced a significant milestone, partnering with Pennsylvania's Rivers Casino Philadelphia, in a move that brings contactless, cashless play and credit to a Philadelphia casino for the first time.
Marker Trax has teamed up with the Fishtown venue to introduce the Pennsylvania gaming market's first contactless, cashless digital advance system, through Rivers Casino Philadelphia's Rush Credit program, powered by Marker Trax. Not only will the casino's customers now enjoy their first opportunity to utilize digital cashless advances at their favorite games, but the partnership also marks the city's introduction to offer advance funds to players for the purpose of gaming. This groundbreaking initiative, aimed at enhancing convenience and elevating the gaming experience, will revolutionize the way players enjoy their slot gaming experience.
"This is an important milestone for Marker Trax, casino customers in Philadelphia and the entire gaming industry. We're helping more and more operators enter the digital age and bring cashless advances to their customers, and Rivers Casino Philadelphia is showing how dedicated they are to both the future of this industry and the needs of their customers," said Marker Trax President Charlie Skinner.
Rivers Casino Philadelphia is a popular destination for locals and tourists alike in Philadelphia. Owned and operated by Rush Street Gaming, Rivers in Philly is one of five market-leading Rivers Casino properties across four gaming jurisdictions— Illinois, New York, Pennsylvania, and Virginia.
"Our commitment to delivering an exceptional gaming experience drives our continuous pursuit of innovation. Introducing Rush Credit cashless casino advances offers our players the convenience they deserve while maintaining high standards of safety and security," said Rivers Casino General Manager Eric Althaus.
"With the rise of cashless technology, more and more operators – and customers – are realizing the benefits of contactless and cashless advances to the gaming industry. With Marker Trax, Rivers Casino Philadelphia will be industry trailblazers in their region," Skinner added.
Marker Trax' innovative technology addresses business-to-business and business-to-consumer priorities in peerless fashion. Integrating with existing infrastructure, it provides instant digital casino marker funds to casino customers. The technology ensures those funds stay on-site and are paid, greatly reducing operator risk. Simultaneously, players benefit from a seamless, convenient approval process and revolutionary digital funding and payment mechanisms.