How to Attract New Users to Your iGaming Product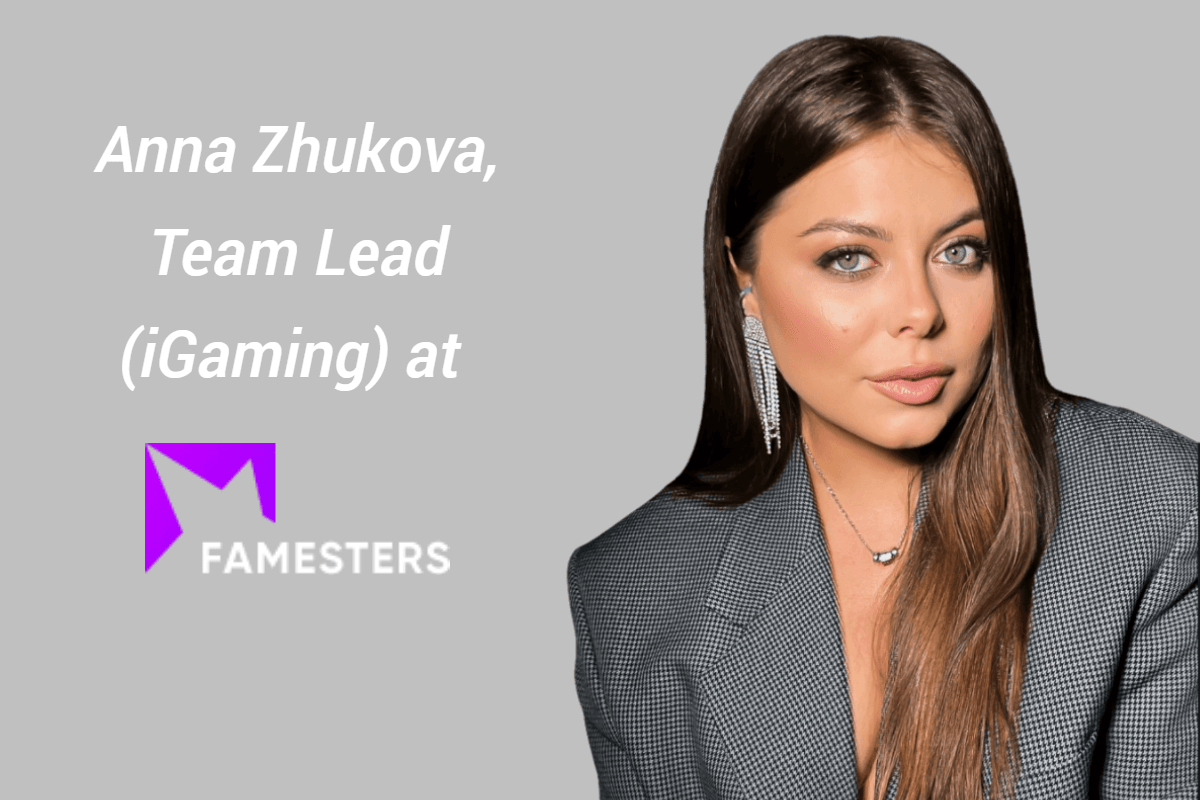 Reading Time:
5
minutes
Author: Anna Zhukova, Team Lead (iGaming) at Famesters 
Acquiring new users to the iGaming platform, either online casino, betting platform, sweepstakes, lottery or any other product has always been challenging, because the market is incredibly demanding and competitive. And it's skyrocketing: world gambling statistics show that around 26% of the population gamble. That means around 1.6 billion people worldwide gamble and 4.2 billion gamble at least once every year. Impressive, right?
This is why iGaming brands constantly test new communication channels to acquire new users. And they want these channels to bring real and measurable performance.
According to the BuzzGuru research, 80% of marketers find influencer marketing effective.
Influencer marketing is still considered to be a quite young, but the performance it brings for brands (especially in the iGaming vertical) is tremendous. In this article, we will delve into the strategic use of influencer marketing to drive growth for iGaming products.
Understanding the iGaming Audience
Understanding the target audience is one of the essential things for every business. The potential users for iGaming products are incredibly diverse, spanning various age groups, genders, and geographic locations; and are multifaceted: from avid gamers seeking immersive experiences to casual players looking for a quick thrill.
For example, as for betting, men make up about 90% of the audience, but lately, more and more women are becoming interested in this activity. Both men and women tend to bet the most between the ages of 22 and 35: at this age, people start earning their own money and are more likely to make thoughtful bets, treating them as investments.
In general, iGaming brands primarily target solvent adult males, aged 18-45. The content that is used to reach out to this audience primarily revolves around male interests as sports, entertainment, lifestyle, gaming. So tailoring strategies to cater to these preferences is key to attract and resonate with your target audience.
The Power of Influencer Marketing in iGaming
Attracting new audiences to iGaming products is not so easy as it seems to be: one-size-fits-all approaches fall short in this niche. In a world where attention is a commodity, influencer marketing offers a way to captivate the hearts and minds of potential users. Why? It's simple. The answer lies in the deep trust and connection that influencers cultivate with their followers: 92% of consumers trust influencers' recommendations.
Through influencer partnerships, you gain access to a network of individuals who have already demonstrated an interest in iGaming, thereby significantly boosting the chances of attracting new users. Besides, active social media users are the ones who are keen to earn while playing.
9 out of 10 iGaming brands leverage influencers to expand their audiences and get new deposits. One notable example here is 1xBET with its enormous budgets for influencer marketing. According to BuzzGuru analytics, annual influencer marketing expenses are estimated up to 3.71 M.
Crafting an Effective Influencer Strategy
Creating an effective influencer strategy for your iGaming product involves a strategic blend of art and science. The process begins with identifying the right influencers who align seamlessly with your brand's values, niche, and target audience. Seek influencers who are genuinely passionate about iGaming and resonate with the preferences and behaviors of your potential users. Look beyond follower counts; prioritize engagement rates, content quality, and the influencer's ability to connect authentically with their audience.
Once you've identified potential influencers, the next step is negotiating partnerships and compensation structures. Keep in mind that influencers invest time, effort, and their personal brand into the collaboration. Approach negotiations with transparency and fairness.
Compensation can vary and may include monetary payment, product offerings, affiliate partnerships, or a combination thereof. An advice here is not to provide prepayment, pay after the integration is released. Additionally, ensure that both parties have aligned expectations regarding deliverables and timelines. A carefully crafted influencer brief will help in this regard.
Remember, the key to a successful influencer strategy lies in building genuine relationships. Establish open communication and foster a collaborative environment where influencers feel valued and empowered to contribute their creative input. By aligning your brand's objectives with the influencer's authentic voice and creative approach, you'll craft a partnership that resonates with their audience and drives user acquisition for your iGaming product.
Creating Compelling Campaigns
Creating captivating influencer campaigns in the iGaming industry requires a careful balance of creativity, authenticity, strategic messaging and native integration. Here are the tips that will help prepare a successful launch:
Tip #1: Consider collaborating with those influencers who already performed well. Selecting creators to collaborate with is the most difficult step for many marketeers. And, at the same time, it is one of the most important. You can do research by yourself or use the list of trustworthy creators from YouTube and Twitch prepared by Famesters.
Tip #2: Check influencers' statistics twice. Creators often fake their statistics (especially in narrow niches) regarding their audience's age and gender. Double-check it or even ask to make a video recording of their stats—it's much harder to fake.
Tip #3: Think about your ad message thoroughly. Develop creative concepts that align with both your brand and creators' unique style, share your vision, but do not be very strict – let them do their job. Consider integrating gameplay demonstrations, challenges, or interactive elements that showcase the excitement and features of your iGaming product, give promo codes or provide other bonuses to additionally stimulate the audience.
Tip #4: Authenticity is important. Highlight the advantages of your platform but make the message as clear and transparent as possible. Do not guarantee the win and never mislead. Instead, encourage influencers to share their personal experiences, opinions, and excitement about your iGaming product. Authenticity fosters trust, and when users perceive that the influencer truly enjoys and endorses the product, they're more likely to engage it and explore your platform.
Tip #5: Do not be afraid to rely on the opinions of influencers. They understand their audience best, so they can offer valuable insights and help make the advertisement more engaging and personalized.
Tracking and Measuring Success
In the iGaming industry, marketing campaigns typically focus on three crucial metrics: sign-ups, deposits, and, for sure, return on investment (ROI). However, measuring influencer marketing outcomes could be challenging compared to more straightforward methods, like Facebook ads.
While we can rely on average conversion rates, influencer promotions often have the potential to go viral, delivering better-than-expected results.
Staying Ahead in the iGaming Landscape
The iGaming industry is a dynamic and ever-evolving landscape that demands constant adaptation and innovation due to the rapid shifts in user preferences. While influencer marketing can undoubtedly be a game-changer, maintaining a competitive edge requires a commitment to staying ahead of the curve.
Embracing Innovation: To stand out amidst the fierce competition, continuously seek innovative ways to engage potential users. Whether it's introducing new game mechanics, incorporating virtual reality experiences, or hosting interactive events, innovation sparks curiosity and keeps your iGaming product fresh and exciting.
Navigating Emerging Trends: Trends and tactics are in constant flux. New platforms, content formats, and engagement strategies emerge regularly. And as an iGaming platform striving for consumers' attention, staying updated with these trends is crucial. Monitor social media platforms where your target audience congregates, experiment with different integration formats, and adapt your influencer strategy to resonate with evolving preferences.
Crossing Over Boundaries: Consider cross-industry collaborations and partnerships. Integrating elements from adjacent entertainment sectors, such as e-sports or live streaming, can add a unique dimension to your iGaming product. These collaborations introduce your brand to new audiences while catering to the diverse interests of iGaming enthusiasts.
Leveraging Data and Insights: Leverage data analytics to gain insights into user behavior, preferences, and engagement patterns. This information helps you tailor your influencer campaigns and refine your iGaming product to align with user desires. At Famesters, we use our own-developed AI BuzzGuru to create strategies based on data and analytics only. And constantly test. This approach helps get the highest possible performance.
In the fluid and competitive iGaming market, those who innovate and adapt are the ones who capture the attention of potential users and establish a lasting presence. By combining strategic influencer marketing with a commitment to innovation, you're poised to excel in this dynamic landscape and forge a path to sustained success.
Light & Wonder Unveils Innovative Offerings at G2E 2023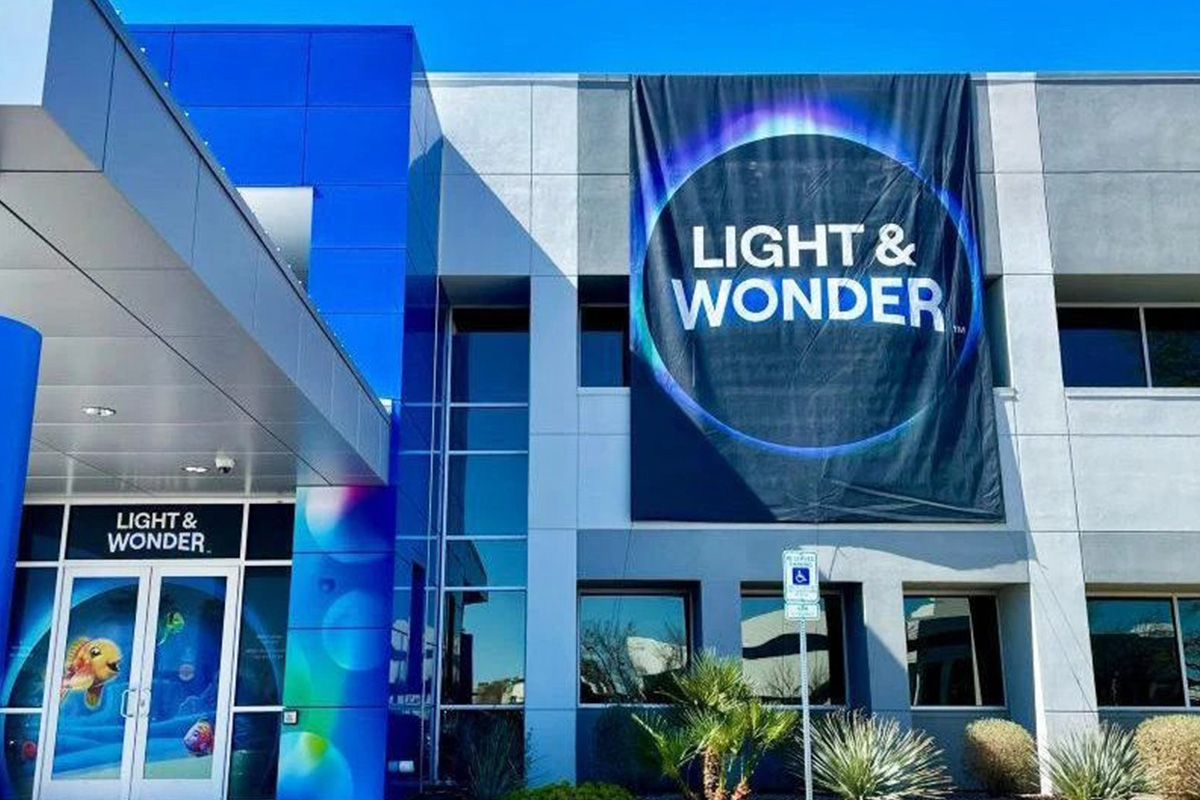 Light & Wonder Inc. announced it will showcase its diverse portfolio of innovations for land-based casinos and the digital gaming sector at the 2023 Global Gaming Expo (G2E) Oct. 10-13 in Las Vegas.
The Company will unveil cutting-edge content housed on revolutionary hardware within its G2E booth #1116. The portfolio reflects the company's unwavering dedication to enhancing the player experience through dynamic customer-focused solutions.
"Light & Wonder is proud to present a stellar lineup of new and beloved content at this year's G2E, reaffirming our commitment to building great games for multiple platforms. Our focused investment in research and development underscores our commitment to delivering customer-centric innovation and an unparalleled player experience," Matt Wilson, CEO of Light & Wonder, said.
Gaming innovations showcased within L&W's booth #1116 include:
Slots That Excite: Building on the global success of the Company's MONOPOLY-themed content, Light & Wonder will introduce three new MONOPOLY games housed on the all-new LANDMARK 7000 MONOPOLYCASH WHEEL. The new hardware marks the evolution of the top-performing Landmark 7000 gaming machine and will debut alongside the Landmark 7000 Transparent.
The Landmark 7000 Transparent brings video elements to the stepper space with a video reel glass screen for dynamic content delivery. The stand-out cabinet will launch with four all-new titles including HUFF N' PUFF 3 and BANG! BAM! BOOM!
Elevated Class II Content: L&W will demonstrate its commitment to Class II content with the unveiling of the game-changing REEL WINNERS Wide Area Progressive (WAP) Link. The innovative link will make its G2E debut with the Class II version of the top-performing FRANKENSTEIN theme on the COSMIC cabinet. Introduced earlier this year, the cabinet offers a built-in reserve for a faster reset to deliver a seamless player experience.
Industry-Leading Table Games: The Company's new table progressive system featuring a never-before-seen coin sensor technology will make its premiere within L&W's G2E booth. This industry-first technology offers a built-in LCD screen, an eye-catching 27-inch LED-trimmed sign and updated software with new bonusing features and enhanced reporting.
Attendees can experience Light & Wonder's POWERX ROULETTE which takes the classic roulette experience to the next level with a two-level progressive jackpot and offers players the chance to win up to 750 times the value of their wager on a single number.
iGaming: The Company will shine a spotlight on its expanded content roadmap and upcoming network capabilities as part of its iGaming portfolio. Attendees can get a firsthand look at innovations such as True Multiplayer, operator-funded marketing jackpots, daily free games, player retention mechanisms and in-game tournaments.
Systems: The Company's system-agnostic global platform, L&W ENGAGE, will also be on display within the L&W booth. L&W ENGAGE enables operators to leverage data to execute a cohesive curated customer journey at every touchpoint regardless of location, vertical or platform. With L&W ENGAGE's new Artificial Intelligence tool, operators have access to insights such as player habits, offer preferences and the ability to push real-time marketing to customers. The system's third-party integration allows for a seamless experience at any property.
IGT Demonstrates Market Leadership and Momentum Across Gaming Product and Solutions Portfolio at G2E 2023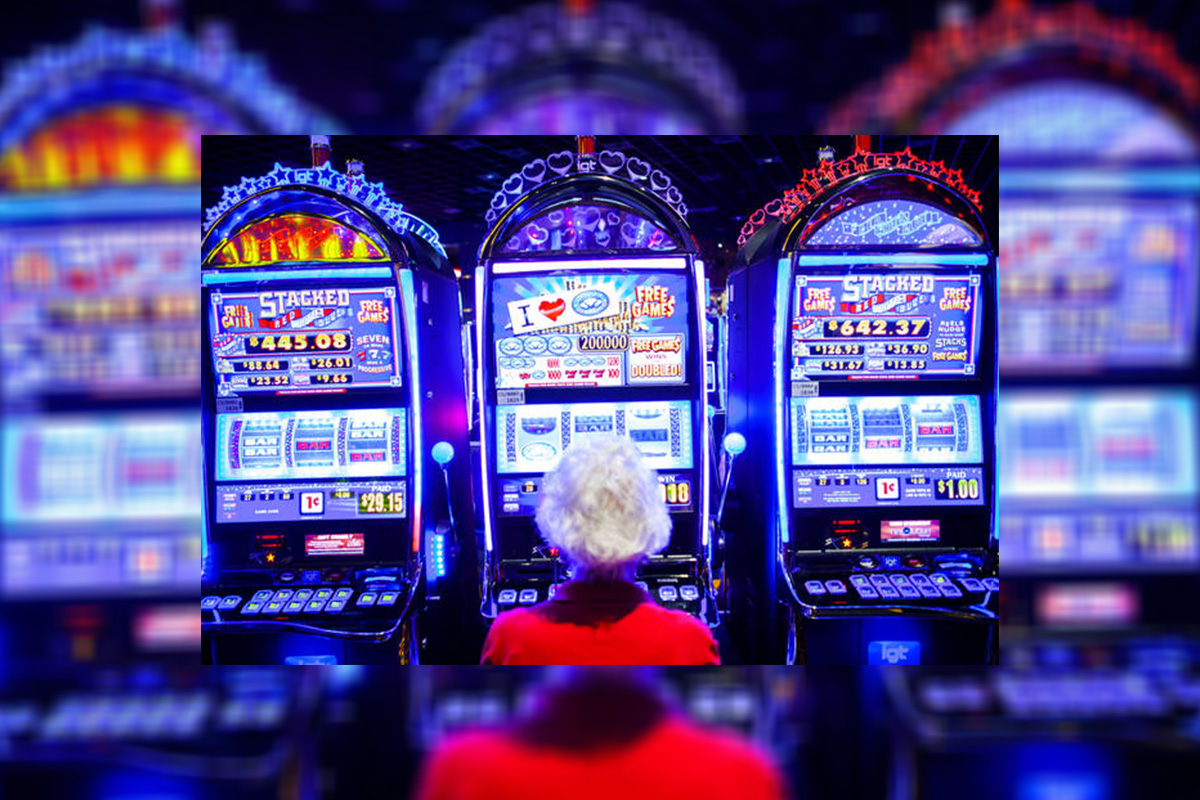 International Game Technology PLC (IGT) announced that it will present a vast portfolio of gaming, iGaming, and sports betting solutions in the Company's impressive booth at the Global Gaming Expo (G2E) 2023, Oct. 9-12 in Las Vegas, Nev. Featuring more than 200 innovations and covering 19,000-plus square feet, IGT's G2E showcase will clearly reflect the Company's commitment to performance, quality and innovation, highlight its leadership as a technology-first omnichannel solutions provider and embody its G2E theme: "We've Got Game".
"Backed by the momentum of several sequential quarters of strong Global Gaming performance, IGT is incredibly excited to connect with our customers at G2E and demonstrate how we're leveraging key strengths and partnerships, in combination with next-generation technologies to propel their growth and shape the future of gaming. IGT's focus on product performance, player satisfaction and the power of omnichannel gaming experiences will be evidenced in our G2E portfolio and by solutions such as Mystery of the Lamp, our MESA 4K ETG terminal, new Wheel of Fortune games and so much more," Renato Ascoli, CEO of Global Gaming at IGT, said.
"Over the last 12 months, IGT PlayDigital has consistently delivered the highest-quality content, maintained operational excellence and sharpened its market-attunement strategies to drive our customers' performance and profitability to the highest levels. G2E will be an important platform for IGT PlayDigital to demonstrate how we're well-positioned for the future and how we plan to fuel the next chapter of our customers' growth through our award-winning PlaySports team and technology, vast omnichannel content portfolio and highly sophisticated content aggregation and delivery platforms," Enrico Drago, CEO of IGT PlayDigital, said.
Of the hundreds of innovations in IGT booth 3659, some of the most anticipated products will include:
Star-Studded New Licensed Game, Whitney Houston Slots: A collaboration with the Estate of Whitney E. Houston and Primary Wave Music, IGT's all-new Whitney Houston Slots game will garner a standing ovation on the G2E floor. Rich with player-favorite game mechanics such as Stacked Wilds, Cash on Reels, lock and respin and persistence features, the Whitney Houston Slots game engages players with iconic Whitney Houston imagery and entertains with chart-topping hits such as "I Wanna Dance with Somebody," "So Emotional," and "How will I Know". The game will debut on a new state-of-the-art form factor that is sure to attract attention from every corner of a gaming floor.
Captivating, Performance-Tested Multi-Level Progressives (MLP): IGT will propel its undeniable momentum in the MLP category with standout games across its premium and core game portfolios. The player-favorite Mystery of the Lamp MLP game will be a focal point of IGT's premium portfolio and will accompany other exciting games, including Regal Link and new base game themes, Ji Xiang Ru Yi and Xi Chu Wang Wai, for the award-winning Prosperity Link MLP. From the core segment, IGT's MLPs Kitty Glitter Grand, Samurai 888 Spin and the high-performing Magic Treasures game will all be on display.
New Spin on Wheel of Fortune Slots: G2E attendees can look forward to the iconic beckoning of "WHEEL-OF-FORTUNE!" as IGT celebrates its extended relationship with Wheel of Fortune and new omnichannel games. From the Company's premium portfolio, Wheel of Fortune Big Money Week will make its trade show debut. The wide-area progressive game is housed on the towering Peak65 cabinet and includes a compelling persistence feature with a growing coin stack that can help players trigger the beloved Wheel Bonus. G2E will also be a showcase for the Wheel of Fortune Diamond Deluxe game and IGT PlayDigital's Wheel of Fortune Triple Red Hot 7s Gold Spin.
Player-Preferred High-Limit Games and Hardware: As a long-time leader in high-limit slots, IGT is doubling down in this segment, giving it a dedicated section within its G2E booth. A must-see product will be a new, high-limit version of the DiamondRS cabinet with new stepper games Double Diamond Deluxe and Triple Double Gold Doubloons. Also, in the high-limit zone of IGT's booth will be compelling high-limit core video game bundles featuring proven game themes such as Stinkin' Rich, Cats and Wolf Run, and the legendary Game King and All Star Poker video poker games.
MESA 4K Electronic Table Games (ETG) Terminal: Following extensive player and operator focus testing, IGT's revolutionary MESA 4K ETG terminal will make its global debut. Featuring a 27-inch ultra-HD display, the MESA 4K terminal enables players to play up to four different table games at once, as well as a mix of live and RNG games simultaneously. The terminal comes with many merchandising and configurability options, gives players user-friendly access to game statistics such as hot and cold numbers and provides roulette players with visibility to roughly 60% of the virtual roulette wheel, nearly twice the industry standard.
Elevated Player Convenience via New IGT ADVANTAGE apps: IGT has further enhanced its award-winning Resort Wallet with IGTPay cashless solution with must-see features Tip Ticket, which gives players the option to tip service staff with on-machine funds, and One Time Passcode (OTP), which elevates account security via a one-time account pin. G2E will also be the trade show debut for several IGT ADVANTAGE apps and on-machine conveniences that eliminate trips to kiosks and player loyalty desks. IGT will showcase its Gift & Go integration, which enables on-demand gifting in a slot machine's service window or secondary display via IGT's M5 content management technology. IGT will also spotlight additional self-service apps such as Beverage on Demand, iReserve, Taxable Accrual, Player Enrollment and more.
Omnichannel PlayDigital Game Content: With one of the strongest online game libraries in North America, IGT PlayDigital will spotlight new omnichannel games Prosperity Link and Money Mania, both acclaimed titles that have amassed significant player affinity in land-based casinos. The games will join IGT PlayDigital's other omnichannel games such as Wheel of Fortune Triple Gold Gold Spin, the first and only omnichannel WAP jackpot in the US. IGT PlayDigital will also highlight the power and versatility of its engagement platform, which offers customers a suite of unique features such as cash drops, jackpots and tournaments to maximize the potential of every campaign.
As an end-to-end solutions provider, IGT will unveil performance-focused solutions across all its product lines. Additional innovations that will be represented in IGT's booth will include:
new titles to the Company's industry-leading video poker portfolio with games such as Multipliers Rising video poker and Power Stacks Poker.
the Company's newest TournXtreme title, Stinkin' Rich Tournament.
the all-new VLT-focused Fort Knox Linked Jackpot game and IGT's next-generation VLT systems technology, IntelligenEVO.
the end-to-end PlaySports solutions, complete with self-service betting technologies such as the PlaySports BetPad and the CrystalFlex and PeakBarTop with Total Gaming software.
a range of Washington CDS (Central Determination System) games and Class II games that build on popular game themes and incorporate player-favorite including Ji Xiang Ru Yi, Magic Wishes and Medusa Queen of Stone Cash Eruption.
new Historical Horse Racing (HHR) games including Panther Pride, Tiger Pride and Game King video poker.
Blazesoft Introduces its Latest Venture Zula Casino and Reveals a $10M Investment into its Upcoming Sports Venture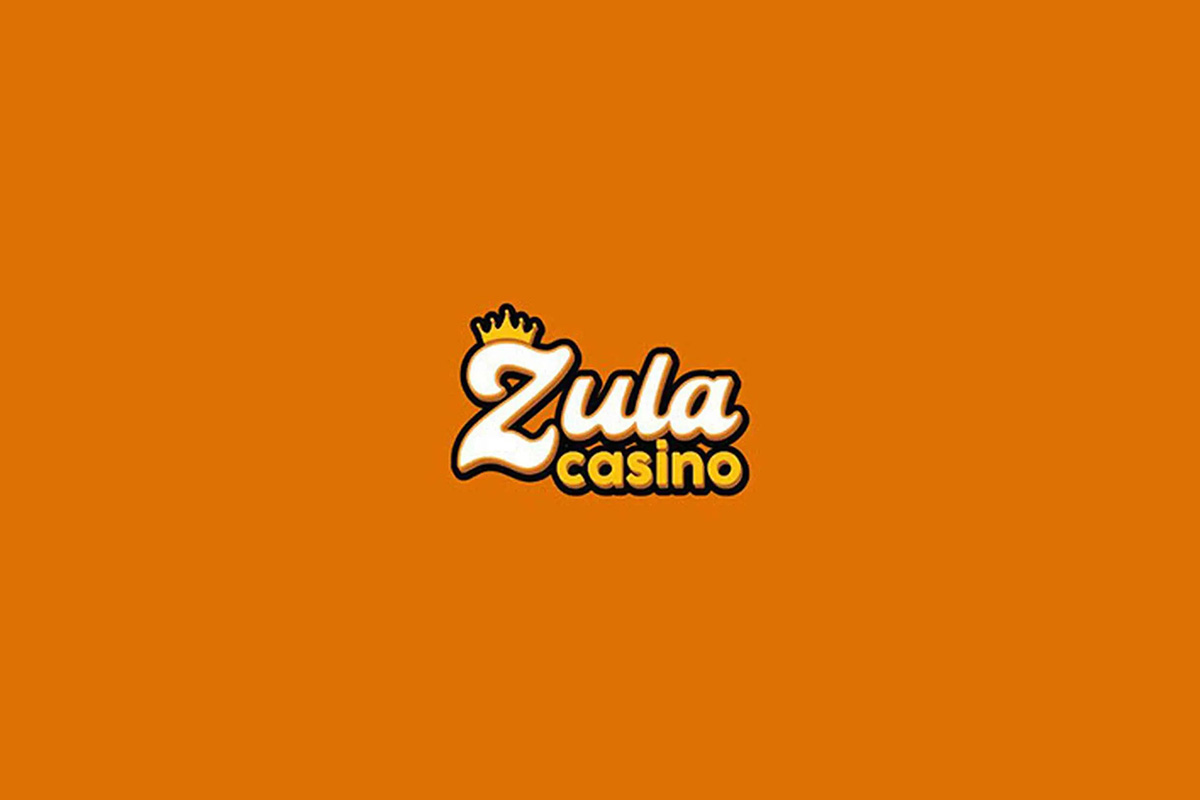 Blazesoft, a North American leader in the online entertainment industry, has announced its brand new venture ZulaCasino.com. The new social casino with sweepstakes features hundreds of casino-style slots, fish, and crash games supplied by the leading gaming providers across the globe. Zula Casino offers daily jackpots, tournaments, a loyalty program, and captivating promotions in an effort to always improve the player experience.
Senior Vice President of Strategic Initiatives at Blazesoft, Yuliy German, said: "Zula Casino's launch marks a significant milestone in Blazesoft's journey to redefine the gaming experience. In keeping with our unwavering commitment to provide unparalleled entertainment, we're excited to offer players a truly engaging and enjoyable platform that uniquely blends social gaming with sweepstakes elements."
This is Blazesoft's second social casino brand, following the massive success of FortuneCoins.com, which has been live in the US and Canada for over 18 months. With over 3 million registered players, partnerships with more than 30 esteemed gaming providers, hundreds of games, and a consistent monthly growth rate, it is evident that a proof of concept will lay the groundwork for future success.
Blazesoft's plans to scale don't stop with Zula Casino. The company announced a $10 million investment into its future sports brand, Sportzino.com. First of its kind, Sportzino will blend the worlds of social sports and casino-style gaming, offering a diverse range of sports and leagues, virtual sports, esports, hundreds of slots, bingo, and other game categories, daily tournaments, contests, and promotions.
Blazesoft CEO Mickey Blayvas said: "Blazesoft continues to be a leader in the online entertainment arena in North America; and Fortune Coins, Zula Casino, and Sportzino each reflect our ultimate ambition to being the number one player in the market. With our introduction to the sports market in 2024, we anticipate Blazesoft's growth trajectory will skyrocket as we plan for substantial market expansion."