Sportradar delivers sports content and coverage above 2019 levels
Reading Time: 2 minutes
Innovative approach to sports products and tournaments drives surge in coverage despite lack of traditional sports
Sportradar, the global provider of sports content and intelligence, today released figures showing that they had sustained their delivery of sports content and coverage despite the lack of live sports globally due to COVID-19, even managing to increase the overall coverage levels compared to the same period last year .
So far in the month of April, there has been an 11% increase in its available sports content compared to April 2019, with coverage of approximately 24,000 matches in total worldwide. In a typical month, Sportradar provides live coverage for approximately 20,000 matches. As a result, Sportradar's Live Odds coverage is up 30%, while Live Data is up 20% compared to this time last year.
This significant achievement reflects Sportradar's rapid response to the current absence of live sports and increased appetite for alternative content from customers. The company has pivoted its business to focus on developing a range of innovative and non-traditional sports products, in addition to continuing to partner with leagues around the world.
Sportradar's Chief Executive Officer, Carsten Koerl said: "Innovation is the cornerstone of our company. During this time, we have been able to quickly adapt to change and constantly evaluate and re-evaluate the products and services we are offering. We're pleased to have been able to utilise our technological expertise, comprehensive sports data and sports partnerships across the world quickly to continue to help our customers deliver entertainment and engagement with additional live content and coverage.
New products and content include:
Simulated Reality
The first completely AI driven product simulating the event data from major professional sports matches which the company delivered from concept to live in 10 days. Simulated Reality taps into Sportradar's AI and machine learning capabilities to create and deliver a sports betting experience which is as close to real life as possible.
On the first day of its launch, Sportradar saw approximately 250 clients sign up to the soccer service. Cricket has since been released with other sports, including tennis, to follow soon.
Virtual Sports
Sportradar recently added to its Gaming Solutions portfolio with the release of the Euro Cup 2020. Euro Cup 2020 has been built using motion capture technology, allowing fans to experience the sights and sounds of this virtual football tournament creating a fan and betting experience as close to real-life as possible.
Innovative live sports tournaments
Through its partnerships with leagues and federations across the world, Sportradar has supported the creation and curation of a number of live tournaments. This includes darts, tennis and table tennis events, such as the International Tennis Series Presented by SportsEdTv, Brazil Autumn Cup Table Tennis and PDC Darts at Home. Sportradar is also providing coverage for live sports events that are still currently going ahead and will resume its comprehensive coverage of live sports globally as they return.
Electronic Leagues
Through its network of partnerships, Sportradar has added three high profile properties to its electronic leagues offering. The events include the Brazilian Confederation of esports (CBES) Pro Player Cup, Uruguayan Federation of Virtual Football (FEFV) Pro Club League, and the Russian Premier League (RPL) Cyberleague Pro Series.
Numbers Betting
Outside of sports, Sportradar also provides the most comprehensive pre-match lottery betting solution on the market. The product offers coverage around the clock, with more than 10,400 draws per week from over 165 real State Lotteries worldwide.
Everi to Highlight Bingo Treasures Network at G2E 2023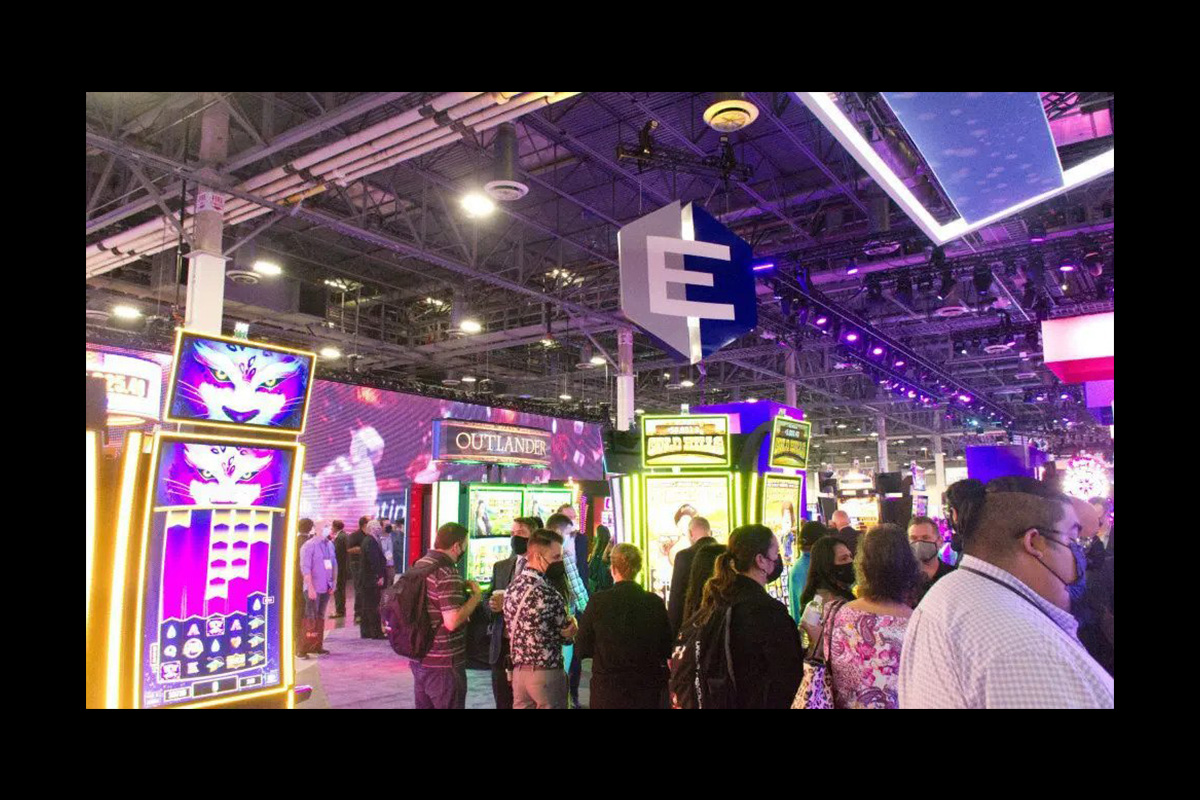 Everi Holdings will highlight its national, tribally linked, Class II, bingo network, Bingo Treasures, at the 23rd annual Global Gaming Expo October 9-12 at booth #150. The Bingo Treasures network is anticipated to launch in early 2024.
Everi will market and promote Bingo Treasures to its Class II customer base, alongside other Everi assets, systems, and teams to expedite customer onboarding, marketing, and launch processes over the coming months.
The company picked up the ownership rights to this gaming product when it acquired the assets of Video King LLC. In conjunction with the purchase of this product, Everi has also announced the recent completion of a Software License Agreement with Parlay Games Inc., of Burlington, Ontario, wherein Everi licensed certain software and platform assets developed by Parlay for the Bingo Treasures network.
"We are making consistent progress with tribal operators to be first movers for the launch of Bingo Treasures at their facilities. The combination of the game's Class II Bingo software certification and patent-pending methodologies enables us to create a brand-new gaming vertical, with a linked national bingo game with an opportunity to win a multi-million-dollar weekly jackpot, which will only be offered by U.S. Sovereign Nation Indian Tribes," said Tim Richards, Everi's Executive Vice President, Strategy and Digital Gaming.
"Parlay has completed our agreement with Everi and is fine-tuning our collective vision to link tribes together with Class II-certified Bingo products. We intend to offer Bingo Treasures to empower tribes to offer bingo cards for purchase from any facility approved by their Tribal Gaming Authorities," Scott White, CEO of Parlay Games Inc, said.
Win Systems Appoints Hunter Kampf as Sales Director Systems & Gaming USA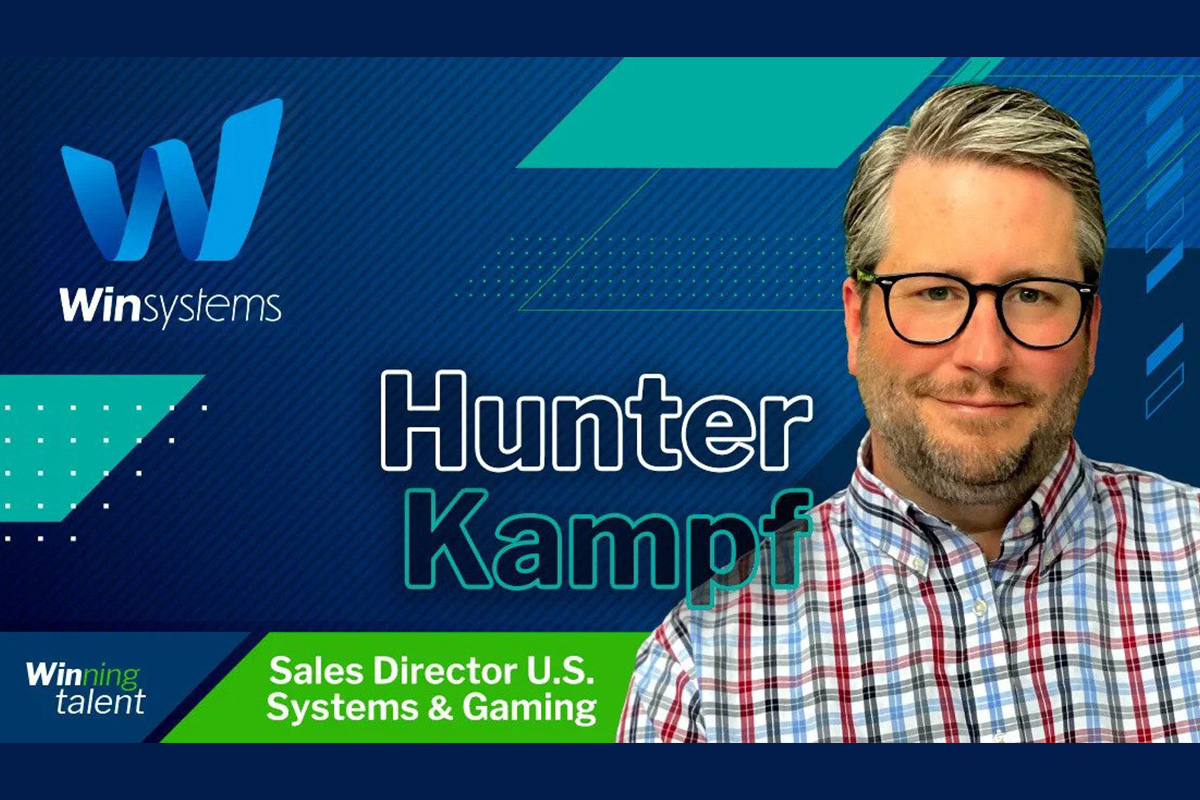 Win Systems, a leading provider of technology for the gaming and entertainment industry, has announced the addition of Hunter Kampf as Sales Director Systems & Gaming USA to further boost its growth in the region.
Hunter has a track record of leadership positions in well-known companies in the industry. His customer-centric approach, backed by an extensive background and over 12 years of experience in the gaming industry, will set the company apart in the region.
Hunter Kampf, Sales Director Systems & Gaming USA, said: "I am excited to join Win Systems and have the opportunity to strengthen the presence, of both our state-of-the-art WIGOS system and gaming solutions, in the U.S. market. Our dedicated efforts in crafting products finely tuned to the specific demands of the U.S. gaming industry underscore Win Systems' unwavering commitment. Drawing inspiration from the success stories of top-performing products in the U.S., while staying true to its international success factors, positions Win Systems for rapid and sustainable expansion in the region."
Angelo Palmisano, Chief Strategy Officer & GM USA of Win Systems, said: "Our continued expansion in the U.S. inspires us to up the ante, and the addition of Hunter to our team is just one example of our commitment. His extensive knowledge of the U.S. market, coupled with our extensive track record in the gaming industry, will be key to our growth in the region. We are very pleased with the progress we have been making, and we know that this is just the beginning of our continued success."
Azerion Announces Proposed Changes to its Supervisory Board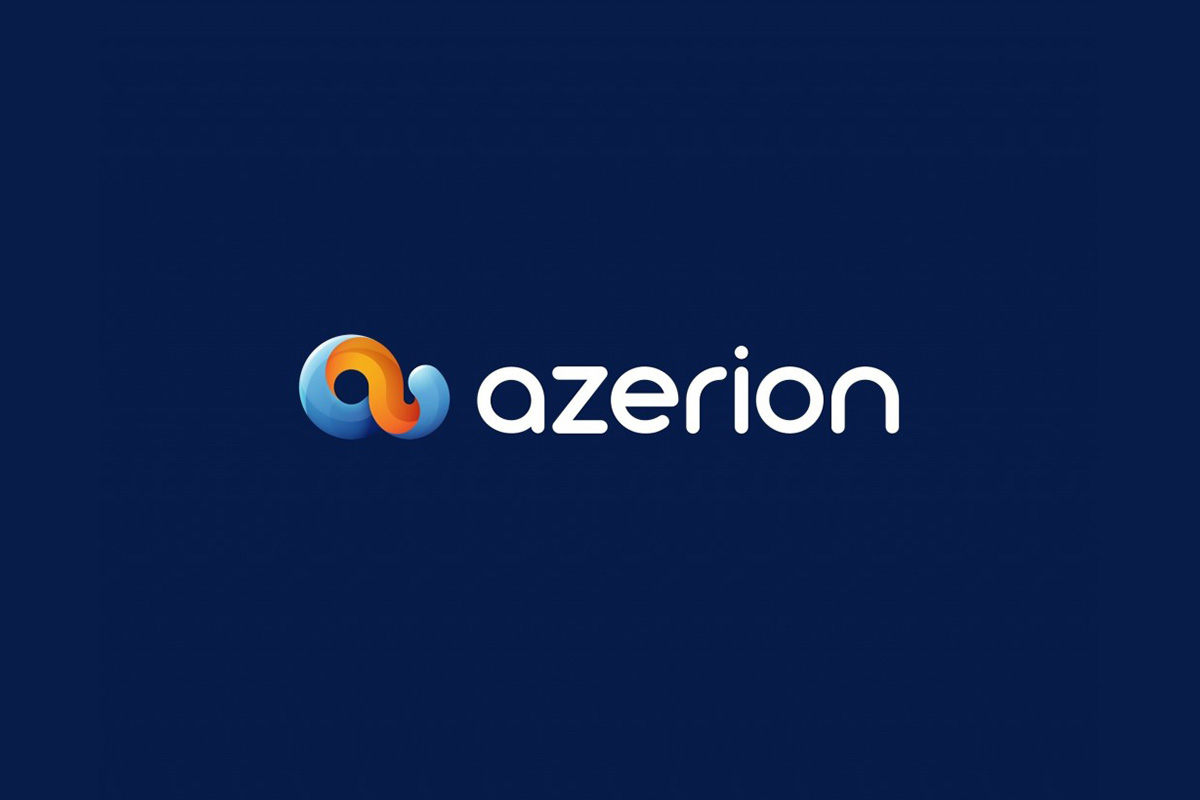 Reading Time:
2
minutes
Since the start of 2022, Azerion has seen a period of significant transformation and growth including its listing on Euronext Amsterdam, the completed sale of the Youda card games portfolio and the recently announced placement of EUR 165 million of senior secured floating rate bonds.
Following their successful stewardship throughout this period, Azerion now announced the decision of Peter Tordoir (Chairman) and Derk Haank to step down from Azerion's Supervisory Board. Both decisions to step down are expected to take effect as from the date of an Extraordinary General Meeting (EGM) to be convened as soon as is reasonably practicable to appoint the proposed new Supervisory Board members described below.
As Azerion prepares for the next stage of its growth plan and the business continues to scale into becoming one of Europe's largest digital advertising and entertainment media platforms, Azerion welcomed Zafer Karataş and Wim de Pundert as proposed new Supervisory Board members. Further details relating to both proposed Supervisory Board members and the arrangements for the EGM are expected to be published shortly. A new Chairperson will be appointed by the Supervisory Board in due course.
Umut Akpinar, CEO of Azerion, said: "I would like to take this opportunity to thank Peter Tordoir and Derk Haank for their invaluable contribution to the success of Azerion and, in particular, during its initial phase as a listed company. We will be pleased to welcome Zafer Karataş and Wim de Pundert as new Supervisory Board members bringing additional commercial, industry and capital markets experience to the Board."
Background on Proposed New Supervisory Board Members
Zafer Karataş brings extensive experience in Business Management, M&A, Reorganizations and Financial Audit. He is currently Chairman of the Board of technology company MeritGrup and a Supervisory board member of DVA Bilisim and Most Teknoloji.
Wim de Pundert has been active as an investor and entrepreneur since the early 1990s, including through the use of buy and build and market consolidation strategies. De Pundert founded HTP Investments, a shareholder of Azerion, together with Klaas Meertens. He is also a member of the supervisory board of Knaus Tabbert AG, a European manufacturer of caravans and mobile homes listed on the Frankfurt Stock Exchange.