FanDuel Marks Responsible Gaming Education Month with Major Investment in its Responsible Gaming Ambassador Program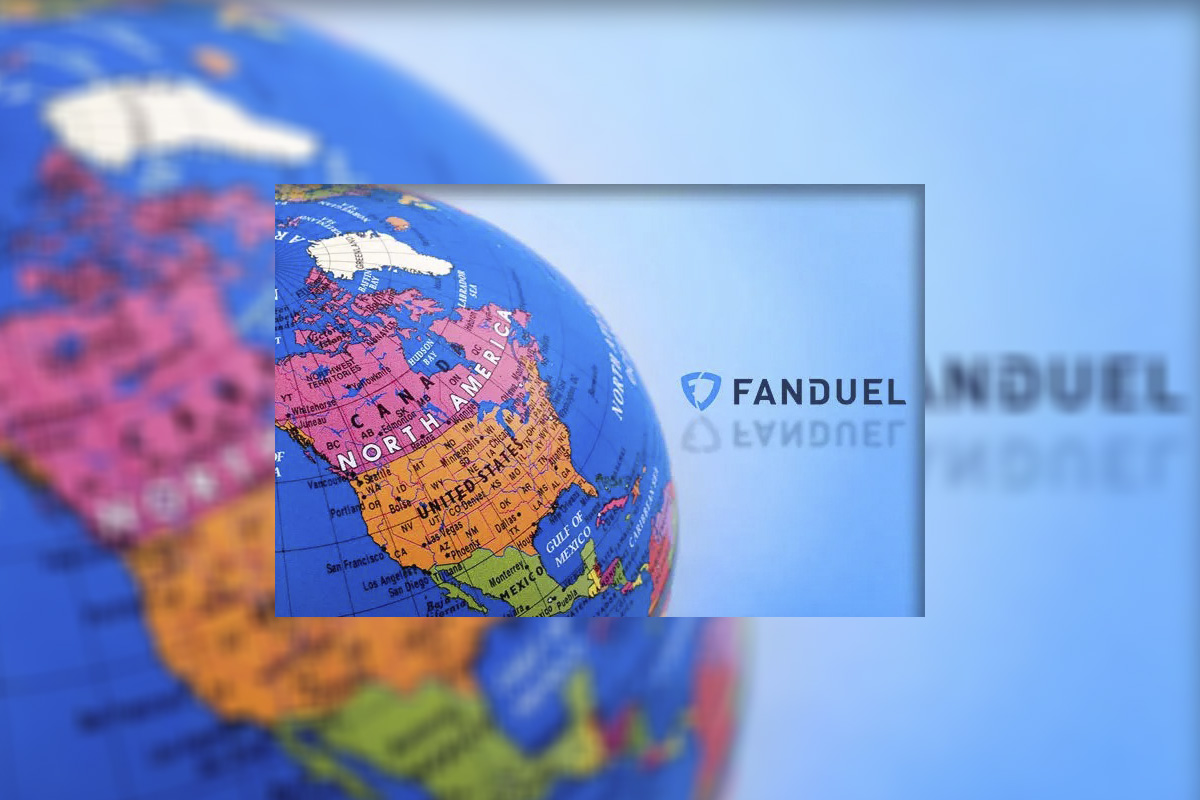 September is Responsible Gaming Education Month, and FanDuel, the premier online gaming company in North America, is making major investments in its responsible gaming advocacy efforts with the additions of global soccer icon Carli Lloyd and PGA TOUR rising star Tom Kim who will join FanDuel's RG Ambassador Craig Carton this season. FanDuel is also introducing a comprehensive series of new initiatives that will leverage a unique combination of talent, content, and partnerships to further the company's efforts to educate fans on the importance of playing responsibly.
New Responsible Gaming Ambassadors
Soccer icon Carli Lloyd and rising golf star Tom Kim are the newest FanDuel Responsible Gaming Ambassadors. Both Lloyd and Kim will partner with FanDuel to raise awareness of the importance of responsible play and the tools that FanDuel provides to fans to manage their play, including deposit limits, wager limits, time limits, and more. They will appear in future responsible gaming content and join Carton, as well as NFL legend Rob Gronkowski and Kay Adams, Host of FanDuel TV's Up & Adams, in bespoke advertising to promote responsible play.
"I am excited to be joining the FanDuel team as a Responsible Gaming Ambassador. As sports gambling continues to become more accessible, I think it is critical fans adopt a mindset that gambling is supposed to be a form of entertainment and that tools are available to them within the FanDuel Sportsbook app to stay in control of the way they play. I'm eager to help my fellow ambassadors spread the word on the Play Well lifestyle," Lloyd said.
"When evaluating a potential partnership with FanDuel, I knew I wanted to be able to use my platform to advocate for responsible play. It is clear everyone at FanDuel takes responsible gaming seriously, and I am proud to join their team as a Responsible Gaming Ambassador and raise awareness among my fans, especially those around my age, and the golf community on and off the course," Kim said.
New Responsible Gaming Content
This month, FanDuel will premiere its new responsible gaming advertising campaign. FanDuel's first bespoke television creative entitled "The System" is back but with a new iteration created by FanDuel's internal creative team. Part two of the multi-media campaign is backed by significant media investment and will air throughout the football season. The advertising heroes FanDuel's Play Well tools like wager and time limits that customers can set up for responsible gaming play.
FanDuel also recently paired Carton, host of FS1's The Carton Show, with NFL legend Rob Gronkowski and FanDuel TV host Kay Adams together on new responsible gaming content for fans, including a candid podcast style discussion about problem gambling and its associated risks. During the series the stars will discuss the tools and resources available to help fans always stay in control. In addition, the trio will be featured in a new social series entitled "FanDuel FanDial" where they will be live calling and surprising fans with video calls. During the calls, which capture fans' genuine reactions, the trio use their impromptu conversations to walk fans through the self-service responsible gaming tools available on the platform. All content will be featured on FanDuel social media channels in the coming weeks.
"Spreading the message of responsible gaming is deeply important to me, and I'm proud to continue working with FanDuel to raise awareness for problem gambling and the tools available to address it. Working with colleagues like Kay and Gronk help destigmatize problem gambling and more importantly help make betting responsibly cool. Adding two more stars, Carli and Tom, to the team is exciting and I can't wait to collaborate with them. The initiatives we are highlighting during Responsible Gaming Education Month have a year-round impact, and I look forward to elevating our voice to protect as many fans as possible," Carton said.
Educational Course with Front Office Sports
FanDuel announced it is partnering with Front Office Sports to launch a groundbreaking and first of its kind free responsible gaming educational course housed within Front Office Sports' Learning platform in early 2024. The course will cover the fundamentals of responsible play and the ever-changing sportsbook industry. Upon completion, visitors will be able to add a badge to their LinkedIn profiles and feature the certification on their resumes. Those interested in signing up can visit fos-learning.com.
"We believe that educating the sports industry at large on what responsible gaming means is an equally important part of our mission to promoting responsible play with consumers. I'm delighted to partner with Front Office Sports to break new ground and have training available that drives a culture of RG in our industry," Alison Kutler, FanDuel Sustainability and Responsible Gaming Vice President, said.
FanDuel's Second Annual Play Well Day
On September 26, FanDuel will hold its second annual Play Well Day, hosted in New York City and broadcast to employees across the globe. This employee-only event will focus on the company's commitment to building a culture that is always focused on customer protection. Play Well Day will include all-day seminars with both FanDuel executives and industry leaders and RG Ambassadors who will discuss the everyday role each employee plays in promoting safer play for fans.
"FanDuel remains steadfast in its commitment to promoting responsible gaming, and we're thrilled to be rolling out this series of programming to mark Responsible Gaming Education Month. Bringing Carli and Tom on as RG ambassadors who can spread the message of safer play combined with debuting new advertising, social media content and a Front Office Sports training, highlight how we want to elevate the standard for operator efforts on responsible gaming," Kutler said.
All of these initiatives play a key role in Flutter's global sustainability strategy, the Positive Impact Plan. Focused on leveraging universal principles to promote responsible gaming across global markets where Flutter operates, the Group has set a goal for 50% of online customers globally to be using a responsible gaming tool by the end of 2026.
INSPIRED NOW LIVE WITH FANDUEL ACROSS FOUR MAJOR NORTH AMERICAN JURISDICTIONS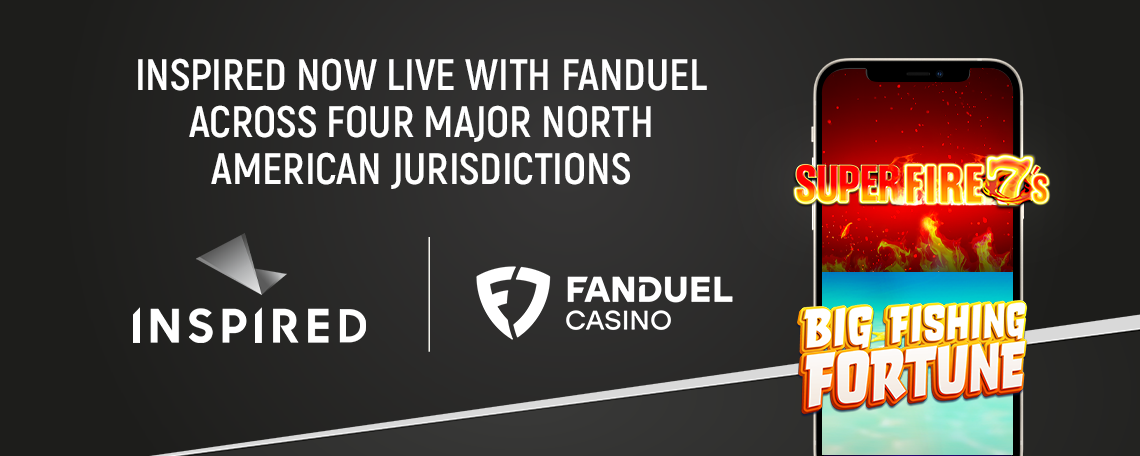 Inspired Entertainment, Inc. is pleased to announce it is expanding its partnership with FanDuel, the premier online gaming company in North America, to deliver iGaming content across four major North American jurisdictions, including Ontario, Pennsylvania, Michigan and most recently, New Jersey.
Players in all four markets now have access to Inspired's premium portfolio of graphic rich online content of varying themes and mechanics through FanDuel. Key launch titles include Big Fishing Fortune, Big Spin Bonus, Gold Cash Free Spins, and Scarab Fortunes Win & Spin, among others.
Inspired's selection of player-favorite titles enhance FanDuel's portfolio of slots content while increasing Inspired's global reach and expanding its ever-growing international customer base.
Claire Osborne, Vice President of Interactive at Inspired, said: "We are thrilled to be expanding our partnership with FanDuel. It has been a pleasure collaborating with the FanDuel team to expand our global reach and increase our brand exposure among its player-base. Each of the four jurisdictions remain very important growth markets for us, and having a strong presence there via FanDuel is a major landmark.
"Our games are innovative, fun, and highly engaging, as well as suitable for a broad range of player tastes and preferences. We plan to grow our partnership with FanDuel by providing them with more of our premium online and mobile games in the coming months."
Asaf Noifeld, FanDuel's Managing Director, Casino, said: "Our focus continues to be on offering our players a choice of games from the world's leading suppliers and on providing the best iGaming product experience on the market. We're thrilled to be expanding our partnership with Inspired to offer their best-in-class game titles and grow our player-base across all four jurisdictions, and we look forward to deploying additional innovative content in the coming months."
FanDuel to Integrate IMG Arena's Golf Event Centre into Sportsbook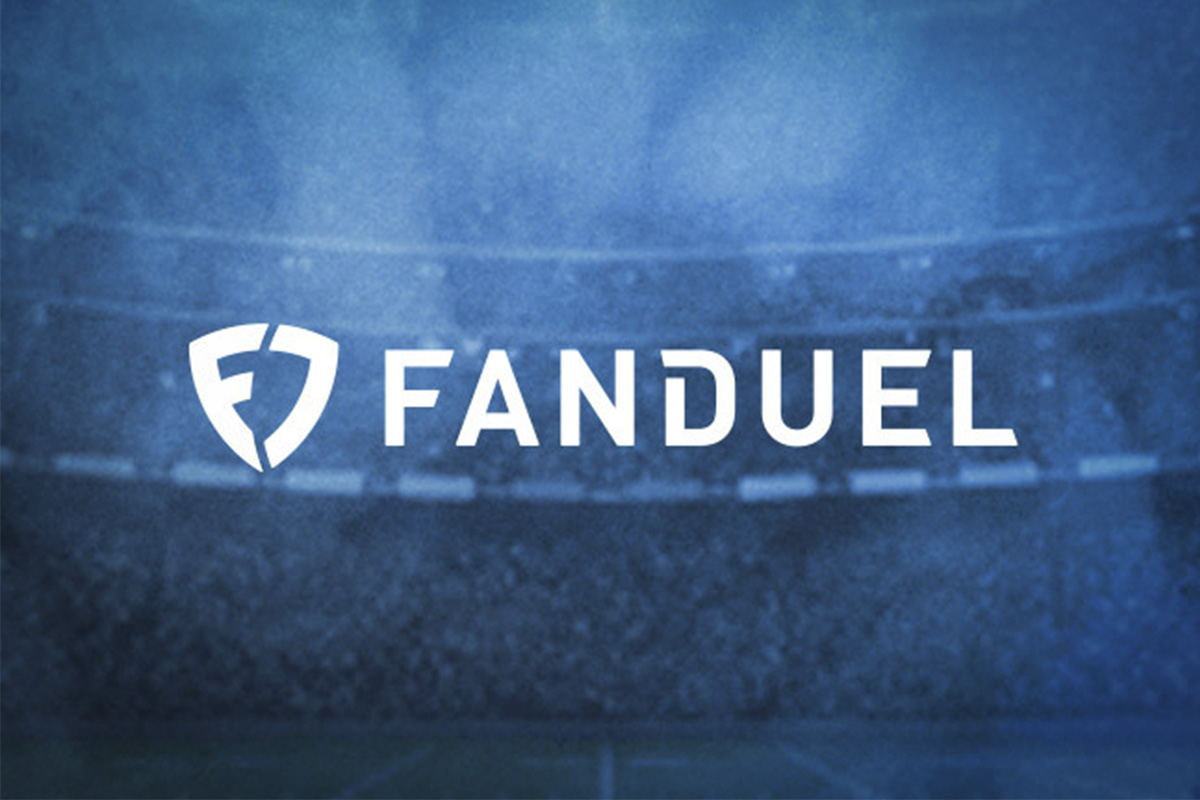 FanDuel, the premier online gaming company in North America, announced that IMG ARENA's Golf Event Centre will be integrated into FanDuel's Sportsbook starting August 10 with the FedEx St. Jude Championship, strengthening the platform's golf betting offering. To celebrate this launch, FanDuel will offer bettors a 25% profit boost on any bet placed on a live market during the tournament.
"As an Official Betting Operator of the PGA TOUR, we're continually looking for innovative ways to elevate the golf betting experience on our platform for fans during their favorite tournaments. By integrating IMG ARENA's Golf Event Centre into our sportsbook platform, we can offer fans access to a robust catalog of live markets that will give them new ways to engage with the sport on every hole," Christian Genetski, President of FanDuel Group, said.
Through the IMG Arena Golf Event Centre, FanDuel will bring an exciting library of new live betting markets to golf fans including closest-to-the-pin, longest drive, number of birdies, and more exciting stroke-by-stroke bets that will allow fans to engage with golf at any point in the tournament. At the FedEx St. Jude Championship, FanDuel is also giving fans 21+ a chance to bet on themselves with a bunker shot challenge. Fans who show a bet slip will have the opportunity to make a bunker shot for the chance to win $5000 in Bonus Bets.
The IMG Arena Golf Event Centre will also provide FanDuel with a greatly enhanced data visualization experience for fans to watch during tournaments. With the ability to track each shot in real-time, view hole profiles and see course maps, all in the FanDuel sportsbook, fans will have the tools they need to make betting selections during key PGA TOUR events. FanDuel customers will also have access to a live leaderboard that can be customized to track hole-by-hole performance of their favorite players.
"Integrating the Golf Event Centre into FanDuel Sportsbook will be a massive win for golf fans, who will now have a robust offering of betting options to choose from as they tune in to see their favorite players and tournaments. The Golf Event Centre promises to be an exciting addition to the FanDuel platform, and we appreciate the contributions they have made to help us grow engagement in the game of golf," Scott Warfield, Vice President of Gaming at the PGA TOUR, said.
"FanDuel's investment in creating a best-in-class golf experience for its customers shows their continued commitment to the sport of golf. I'm proud to partner with an organization that looks for new ways to bring fans closer to our game," said FanDuel Ambassador Jordan Spieth.
"Our Golf Event Centre is an industry-first product that enables interactive in-play betting on golf for the first time, bringing a new dimension to the golf experience for fans around the world. Now FanDuel customers can enjoy its immersive data-visualization features during the PGA TOUR's world-class tournaments, and benefit from unique markets to enjoy every shot, hole and player," Brian Clayton, VP of sales for the Americas at IMG Arena, said.
FanDuel Faceoff and Rob Gronkowski Launch New Game: Gronk Spike Cornhole
FanDuel has teamed up with former NFL tight end Rob Gronkowski to launch a new game named Gronk Spike Cornhole, which can be played for free or with real money.
Gronk Spike Cornhole joins a growing roster of Faceoff games that allow users to play against each other for cash. Based on Gronk's favorite yard game, Gronk Spike Cornhole gives users the opportunity to test their skills as they compete against Gronk throwing bags to the board by simply dragging their finger across the screen. They can also maximize their points with combos or by pushing Gronk's bags off the board.
"I am so excited that Gronk Spike Cornhole will be available to FanDuel Faceoff players. I grew up playing cornhole against family and friends, and I was always the ultimate champion. Good luck to all those playing…for bragging rights or cash," Rob Gronkowski said.