Scientific Games Launches The Game of Life Scratch, Fast Play and Digital Lottery Games with World-Leading Pennsylvania Lottery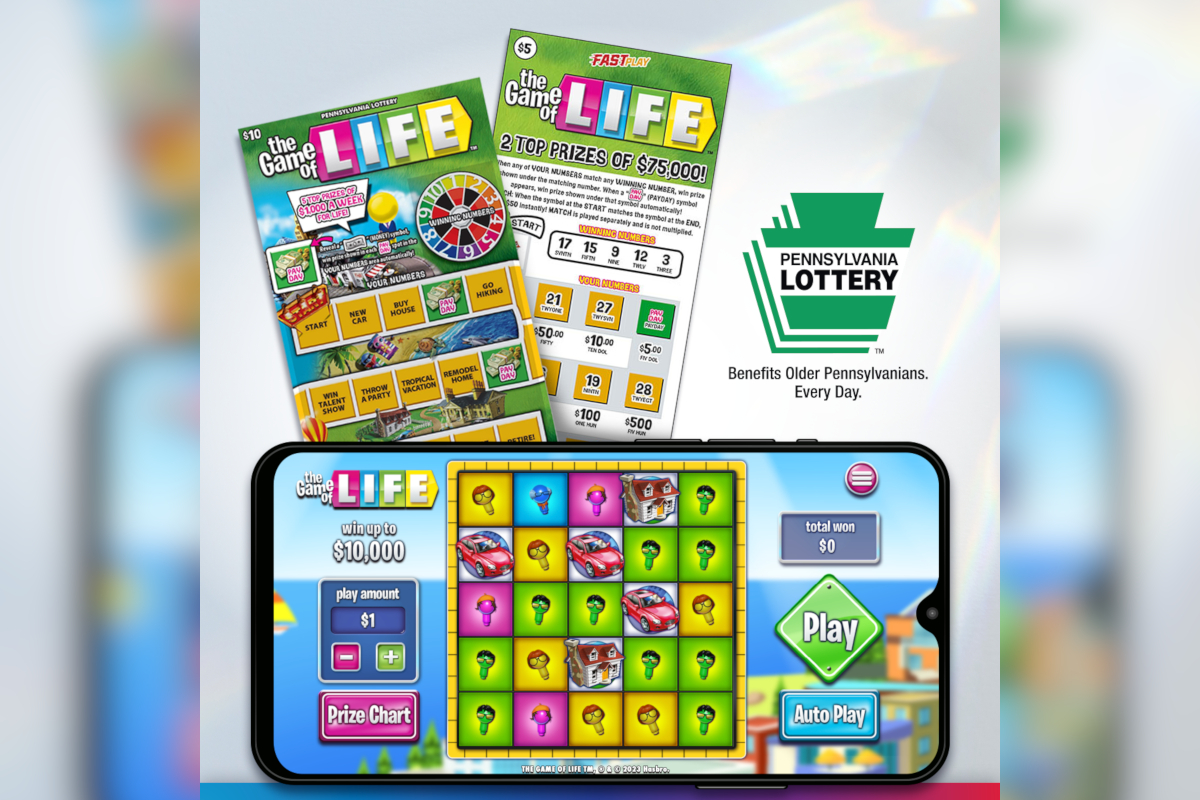 Pennsylvania players enjoying omni-channel adventures this summer with The Game of Life lottery games
Scientific Games brings Hasbro's iconic The Game of Life board game to Pennsylvania Lottery players this summer with the launch of instant scratch games and Fast Play terminal-generated games at retail as well as a digital game with the record-breaking Pennsylvania iLottery program. It is the first omni-channel launch in the global lottery industry featuring The Game of Life brand, exclusively offered through Scientific Games.
"We are delighted to launch The Game of Life omni-channel lottery games for our players," the Executive Director for the Pennsylvania Lottery, Drew Svitko, said. "We knew the brand's adventurous theme and immediate recognition would be a hit both at retail and online. Launching games with multiple ways to play creates more awareness for all the different kinds of entertainment we offer while driving proceeds to benefit older Pennsylvanians."
The Game of Life $10 instant scratch game and $5 Fast Play game launched at Pennsylvania Lottery retailers in May and June respectively. The scratch game generated $15.2 million in revenue in the first month and the Fast Play game is one of the top two performing $5 Fast Play games in the Lottery's current portfolio. Since its launch in May, The Game of Life iLottery game continues to remain in the top-ten of the more than 150 Pennsylvania eInstant games for wagers and the top-five with new players.
In fiscal year 2022, licensed branded games created by Scientific Games for United States lotteries represented USD$2.7 billion in retail sales. The company offers 100+ brands for lottery games, the largest in the industry, including Hasbro game-related brands Battleship, Boggle, Clue, Connect 4, Monopoly, Operation, Payday, Scrabble, Trivial Pursuit and Yahtzee.
"The Pennsylvania Lottery always strives to offer a variety of games with different playstyles, ways to win and top prizes that appeal to all Pennsylvanians," the President Americas and Global Instant Products for Scientific Games, John Schulz, said. "The Game of Life omni-channel games continue that effort. We're excited that they've been so successful and look forward to continuing our game innovation together."
The Pennsylvania Lottery, ranked among the top-15 performing lotteries in the world for total sales and the top-five for instant game sales (La Fleur's 2023 World Almanac) is well-known in the lottery industry for its innovative products and use of technology. In 2018, Scientific Games and the Pennsylvania Lottery launched iLottery in the state, growing the program to the first in the United States to top $1 billion in sales in less than two years.
Scientific Games provides retail and digital games, technologies, analytics and services to 130 lotteries in 50 countries including nearly every North American lottery.
NeoGames signs agreement with Scientific Games to supply its NeoGames Studio content to the Pennsylvania Lottery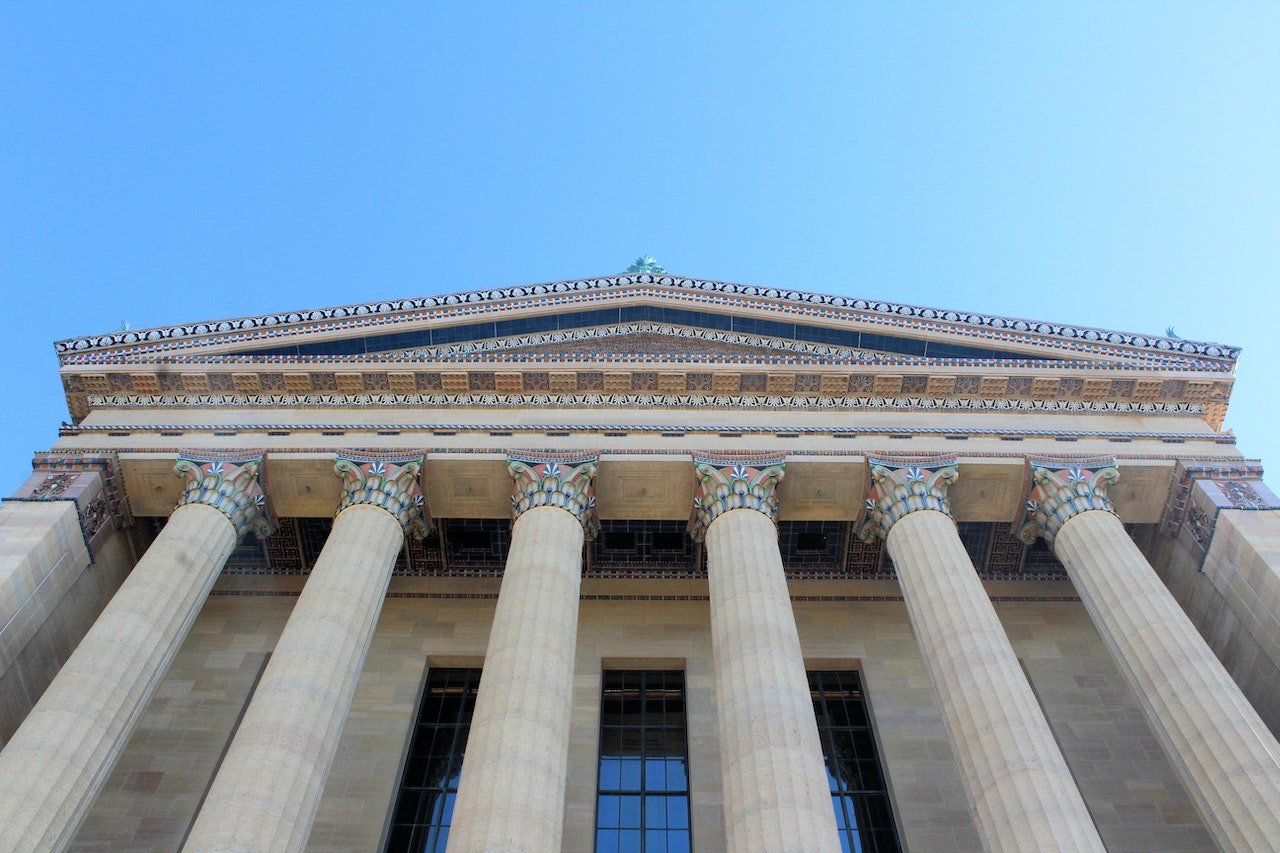 NeoGames S.A. (Nasdaq: NGMS) ("NeoGames" or the "Company"), a technology-driven provider of end-to-end iLottery and iGaming solutions, has signed an agreement with Scientific Games to deliver its premium NeoGames Studio content to the Pennsylvania Lottery.
The three-year deal will see NeoGames Studio's rich portfolio of engaging titles integrated onto the Scientific Games platform, providing the Pennsylvania Lottery's customers with a wide range of award-winning eInstant games which will be rolled out across the coming year.
The new partnership further expands NeoGames' increasing support for lottery customers in North America, with a total of eight lotteries on the continent set to carry the supplier's iLottery offering.
NeoGames Studio, the Company's in-house games studio, holds a 17-year track record of providing lotteries with a constant flow of premium eInstant games, having created over 250 games since its inception. The studio has won numerous industry awards, with its most recent win taking place at the 2023 EGR North America Awards, where its innovative eInstant game, Desert Fantasy, won the gold award for Best New Game.
Drew Svitko, Executive Director of the Pennsylvania Lottery, said: "We are delighted to be able to add the successful and innovative NeoGames Studio portfolio to our iLottery online platform. We are always looking for innovative ways to enhance the digital games experience for our valued players and NeoGames Studio has a content portfolio that is packed with entertaining experiences. We believe that this deal will enhance the Lottery's appeal to online players, while fulfilling the PA Lottery's mission of boosting proceeds to programs that benefit older residents."
Hili Shakked, Managing Director of NeoGames Studio, said: "Through this partnership with Scientific Games and the Pennsylvania Lottery, we are able to bring our premium eInstant games to a large new market of players. This collaboration is a further illustration of our commitment to providing innovative, engaging games that meet the needs of lottery customers. We are confident that this long-term agreement will be a win-win for all stakeholders."
9Rooftops Retains Pennsylvania Lottery as Agency of Record Relationship Celebrates 20 Years
9Rooftops, an integrated marketing agency known for breakthrough creative that gets results, announced the continuation of its agency-of-record relationship with the Pennsylvania (PA) Lottery after a competitive review. The two organizations have worked together in various forms for the last two decades. The new contract calls for 9Rooftops to elevate the Pennsylvania Lottery statewide with a focus on creating fully integrated marketing campaigns that highlight the Lottery's key mission of proceeds going back into the communities to support older Pennsylvanians.
"We've been honored and grateful for our role in helping the Pennsylvania Lottery succeed and grow. Each year we strive to be an indispensable partner, continuously and fearlessly fulfilling the Lottery's objectives. We are proud of the value we've delivered through our integrated services, innovative thinking and data-driven research," Kevin Meany, CEO of 9Rooftops, said.
"9Rooftops was selected after a competitive procurement, including a careful evaluation of responsive proposals. We believe 9Rooftops is uniquely qualified to help our Lottery evolve in a complex marketing environment so that the PA Lottery can continue generating vital funds our seniors rely on each day. These funds help seniors with property tax and rent rebates, transportation, meals and prescription assistance, among many other critical programs and services," Lottery Executive Director Drew Svitko said.
Some of the highlights of the relationship include:
Creating and activating the Lottery Love Brand Campaign in 2022 to commemorate the Lottery's 50th anniversary. The campaign celebrates self-expression and encourages an emotional connection from Pennsylvanians inviting them to "express their love for the lottery".
Creating and introducing Gus, the CGI character, which quickly became a beloved brand asset and a prominent feature for Scratch-Off games.
Developing the Lottery's social media platforms to extend engagement via Facebook and Instagram.
Promoting the launch of the PA Lottery Online gaming platform, which helped modernize the Lottery and generate new funds to benefit older Pennsylvanians.
Key goals of upcoming campaigns are to help the Lottery reach the next generation of players and continue to generate funding for programs that benefit older Pennsylvanians across the state.
9Rooftops Senior Vice President and Group Account Director Stephen Smith said: "As a consultant, creator, producer, trailblazer and friend of the Pennsylvania Lottery for over 20 years, we've been privileged to grow with our partners through every challenge and celebration along the way. We have a clear, detailed and expert perspective on the current and emerging landscape and are thrilled to continue helping the Pennsylvania Lottery achieve its goals. Moreover, as we have done, we will continue to provide ongoing and detailed insights that help the Pennsylvania Lottery grow in an environment of unprecedented competition."
Dick Clark Productions and Powerball Team Up for Fifth Consecutive Year of the "Powerball First Millionaire of the Year" Promotion
Dick Clark Productions (DCP) and POWERBALL announced that they are teaming up for a fifth consecutive year to present the "Powerball First Millionaire of the Year" promotion. Five finalists who will be randomly selected from a national pool of Powerball players will travel to New York City to ring in the New Year and have the chance to win $1 million in a special drawing broadcast live on "Dick Clark's New Year's Rockin' Eve with Ryan Seacrest 2024" on ABC, the No. 1 New Year's Eve programming special on television.
"This has become an exhilarating New Year's tradition for Powerball – awarding $1 million to a lottery player shortly after the ball drop in Times Square. Participating lotteries will open entry periods throughout the summer and fall; players should check with their local lottery for more information on how they can participate for the opportunity to become a finalist," said Drew Svitko, Powerball Product Group Chair and Pennsylvania Lottery Executive Director.
"Powerball First Millionaire of the Year" Highlights:
Five finalists will travel to New York City to participate in a random drawing in person.
Participating lotteries will once again hold contests or drawings to randomly select a national pool of five finalists for the $1 million prize.
The following lottery jurisdictions will participate in this year's promotion: Arizona, Delaware, Georgia, Idaho, Illinois, Indiana (Hoosier), Iowa, Kansas, Kentucky, Louisiana, Maine, Minnesota, Nebraska, North Carolina, North Dakota, New Mexico, New York, Pennsylvania, Rhode Island, South Dakota, Tennessee, Virgin Islands, and Washington D.C.
The "Powerball First Millionaire of the Year" winner will be announced just after midnight EST in Times Square.
Last year, finalists from across the country traveled to New York City for a VIP experience, capped off by an exclusive New Year's Eve gala in Times Square and the $1 million drawing. Each finalist entered a second-chance or similar drawing or contest held by one of the participating lotteries. Just after midnight, Gary Krigbaum from North Carolina was named the 2023 Powerball First Millionaire of the Year.
The No. 1 New Year's Eve programming special each year, ABC's "Dick Clark's New Year's Rockin' Eve with Ryan Seacrest 2023" attracted 13.8 million Total Viewers and averaged 4.1/29 among Adults 18-49 last year. ABC's annual New Year's Eve special drew in 17.9 million Total Viewers and hit a 5.3 Adult 18-49 rating in the midnight quarter-hour.