VTuber Awards Date Set for December 16, 2023
Reading Time:
3
minutes
Please welcome the VTuber Awards, the first major award show dedicated exclusively to virtual creators and their contribution to streaming culture. Hosted by Filian in collaboration with Mythic Talent, the event is intended to celebrate all VTubers worldwide — regardless of their audience size, language, or genre. The first award ceremony will be produced by WePlay Studios.
The VTubing phenomenon has been steadily expanding since the appearance of the first virtual content creators on stage. Today, VTubers constitute 1.4% of the active live gaming community on YouTube and 0.3% of the Twitch community, according to Gamesight.
Popular independent VTuber Filian, together with Mythic Talent, is excited to establish the VTuber Awards, the prime award show celebrating VTubing culture and community worldwide. The VTuber Awards are dedicated to bringing the most notable virtual creators and spotlighting their triumphs in a friendly atmosphere of collaboration and respect.
Filian, host of the VTuber Awards. Visual: VTuber Awards. 
"VTubers are amazing! And often not a focus in other award shows. But this one is for us, for VTubers and VTuber fans alike! I can't wait to see who wins!" shares Filian.
Any VTuber can become a nominee, regardless of their language of communication, audience size, genre of communication, and gender — the award is open to every creator and provides everyone with equal chances and conditions. Now the community will choose the winner in an open vote on the official website from among the creators who were nominated most often.
To learn more about the nomination and voting procedure, as well as to submit your voice, please visit the official website.
The pilot gala evening of the VTuber Awards is scheduled for December 16, 2023, during which winners in more than 20 categories will be determined. The categories for this year's VTuber Awards include:
Best Music VTuber

Best Art VTuber

Best FPS VTuber

Best Minecraft VTuber

Best Roleplay/ASMR VTuber

Best JustChatting/Zatsu VTuber

Best Tech VTuber

Funniest VTuber

Most Chaotic VTuber

Lewdtuber of the Year

VTuber Parent of the Year

Gamer of the Year

Miss VTuber

League of Their Own 

Hidden Gem

Rising Star

VTuber of the Year

Best Philanthropic Event

Best Concert Event

Best Streamed Event 

Stream Game of the Year

Best VTuber Organization 

Rising VTuber Organization

VTuber Clipper

Most Dedicated Fan Base
The VTuber Awards will be produced by WePlay Studios and hosted live at the WePlay Esports Arena Los Angeles, with an open broadcast on Filian's Twitch channel.
VTuber Awards 2023 key dates:
November 6, 2023 — Start of open voting for award winners in each category

November 20, 2023  — End of open voting for nomination winners

December 16, 2023 — VTuber Awards ceremony night
William Lucas, Mythic Talent CEO. Photo: Mythic Talent 
"We have high expectations for the success of the show, with Filian at the forefront and an award-winning studio such as WePlay bringing Filian's vision to life. A huge shout-out to all parties involved, including the VTuber Awards sponsors and partners, for making this show possible, and we'll see you all on December 16th for what we hope will be a monumental milestone in VTuber history!" comments William Lucas, Mythic Talent CEO.
To keep up with the latest news about the VTuber Awards, follow the official VTuber Awards accounts on X (formerly known as Twitter), TikTok, and Instagram, as well as Filian's Twitch and YouTube channels.
Global Esports Federation Reveals Season 4 of Global Esports Tour from Rio De Janeiro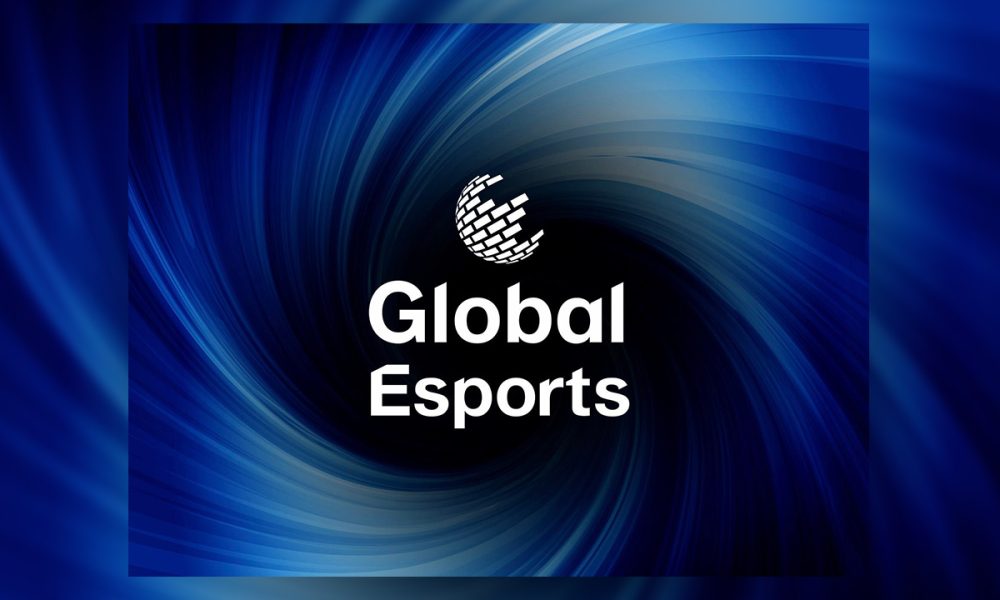 The Global Esports Federation's pro-series – Global Esports Tour (GET) – will kick off its next season in Rio de Janeiro, Brazil, in April 2024. Staged by the Brazilian Confederation of Games and Esports (CBGE) and strongly supported by Brazil's National, State and Local partners. The event promises intense competition and a boost for economic and tourism development in the vibrant city.
GET Rio 2024, the first stage of a multi-year Global Esports Tour slated for Brazil from 2024 to 2026, is set to feature the Counter-Strike 2 championship with eight Open teams and four Women's teams, competing for the coveted prize bank of $200,000. Beyond intense gaming action, the Rio Free Fire Cup (JEDIS), cosplay performance, conference panels, art and urban culture will enhance this innovative event.
"With the selection of Rio de Janeiro as the launch site for the Global Esports Tour 2024, we are embracing the passion and commitment of the Brazilian esports community. This marks a pivotal moment in elevating Brazil's position in the world of esports. As we expand our global GET portfolio, we are proud to appoint GEF's Director of Programs and Content, Eric F. Brinkley, as our first GET Commissioner," Paul J. Foster, CEO of GEF, said.
"We are honored to host our first stage of the Global Esports Tour over the next three years. This is a tremendous opportunity to showcase the world's talented esports athletes, promote esports in our region, and develop the esports industry in Brazil," Paulo Ribas, President of CBGE, said.
"We are preparing an epic event. It will be a great party, a true convergence between competition and entertainment in one of the most vibrant destinations in the world," Paulo added.
Rodrigo Castro, State Secretary for Events and Promotion of Rio de Janeiro State, said: "In addition to contributing to the state's economy, esports is a way of transforming lives. It is a privilege to bring an international event to Rio de Janeiro with content including music, the arts and culture. We are proud to be the hosts of this major event for our diverse, young community."
The support from the State Government, Ministry of Sports, State Secretariat of Sports, and Suderj underscores the collaborative effort to make the Global Esports Tour a transformative experience for Rio de Janeiro and the esports community.
Mario Cilenti, Executive Director of Operations at GEF, said: "Brazil is a key growth region for esports, and we believe this event will not only showcase the talent of professional esports athletes but also provide an opportunity to continue to fuel growth in this powerful region."
Gillette named as the Official Partner of the Esports Awards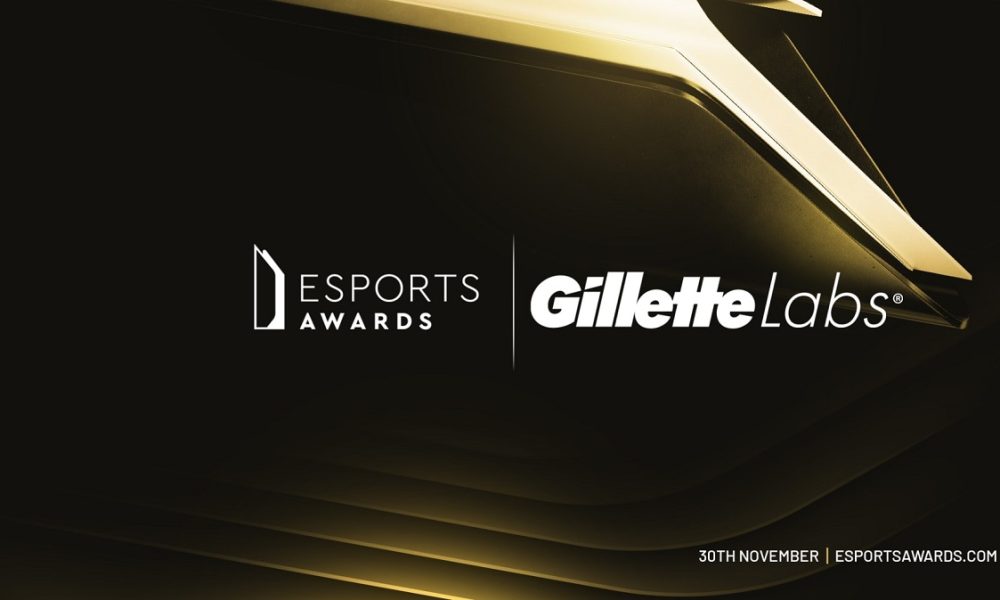 Gillette joins forces as the official partner of the prestigious Esports Awards, marking a partnership of two industry leaders set to deliver an unforgettable experience
As part of the collaboration, Gillette will present the Esports Awards pre-show and will feature "Gillette resets" as transitions between segments at the Awards ceremony
The Esports Awards presented by Lexus, the most prestigious night in the esports calendar, is pleased to announce its latest partnership with the world's leading expert in men's grooming, Gillette.

As part of the partnership, Gillette will present the Esports Awards pre-show, promising a showcase of talent, innovation, and excellence in the esports world. Alongside this, Gillette has introduced 'Gillette Resets', as exciting transitions between segments of the main ceremony.
This partnership marks a significant milestone in the world of esports, uniting the acclaimed grooming brand Gillette with the prestigious Esports Awards to deliver an unforgettable event. Presented by Gillette, the Esports Awards Pre-show promises to be an exciting showcase of talent, innovation, and excellence in the esports world. Throughout the main ceremony, viewers will witness the fusion of gaming and grooming as Gillette introduces "Gillette resets".
With initiatives such as the 'Gillette Gaming Alliance' and the thrilling 'Gillette Cup' Fortnite Tournament, Gillette is no stranger to the world of esports and gaming. This partnership, the fusion of gaming and grooming, emphasises Gillette and the Esports Awards joint commitment of fostering and celebrating excellence in esports.
"We are thrilled to announce our exciting partnership with Gillette, a brand known for excellence and precision. This collaboration marks an essential step forward in our journey to honour and celebrate the incredible achievements of esports industry leaders," commented Mike Ashford, CEO of the Esports Awards, "With Gillette's unwavering support, we are confident that we can continue to elevate and recognise the extraordinary talent within the esports community."
Project Love, a welcoming initiative by the Esports Awards, will receive generous support from Gillette. As part of this partnership, Gillette will contribute by providing special gifts to VIPs and guests attending the event. Project Love has been a cornerstone of the Esports Awards for several years, creating a warm and welcoming atmosphere for its esteemed guests.
The Esports Awards ceremony, presented by Lexus, is the highlight of a thrilling three-day celebration, including the PWR UP Las Vegas esports conference hosted at the luxurious Resorts World Las Vegas. The ultimate esports, tech and gaming extravaganza will feature groundbreaking events like the Esports Awards Open, a unique golf tournament that blends networking and entertainment with industry leaders and celebrities, shaping the future of esports, tech, and gaming.
Data.bet confirmed as headline partner of F1-themed ICE Esports Arena and Esports Betting Conference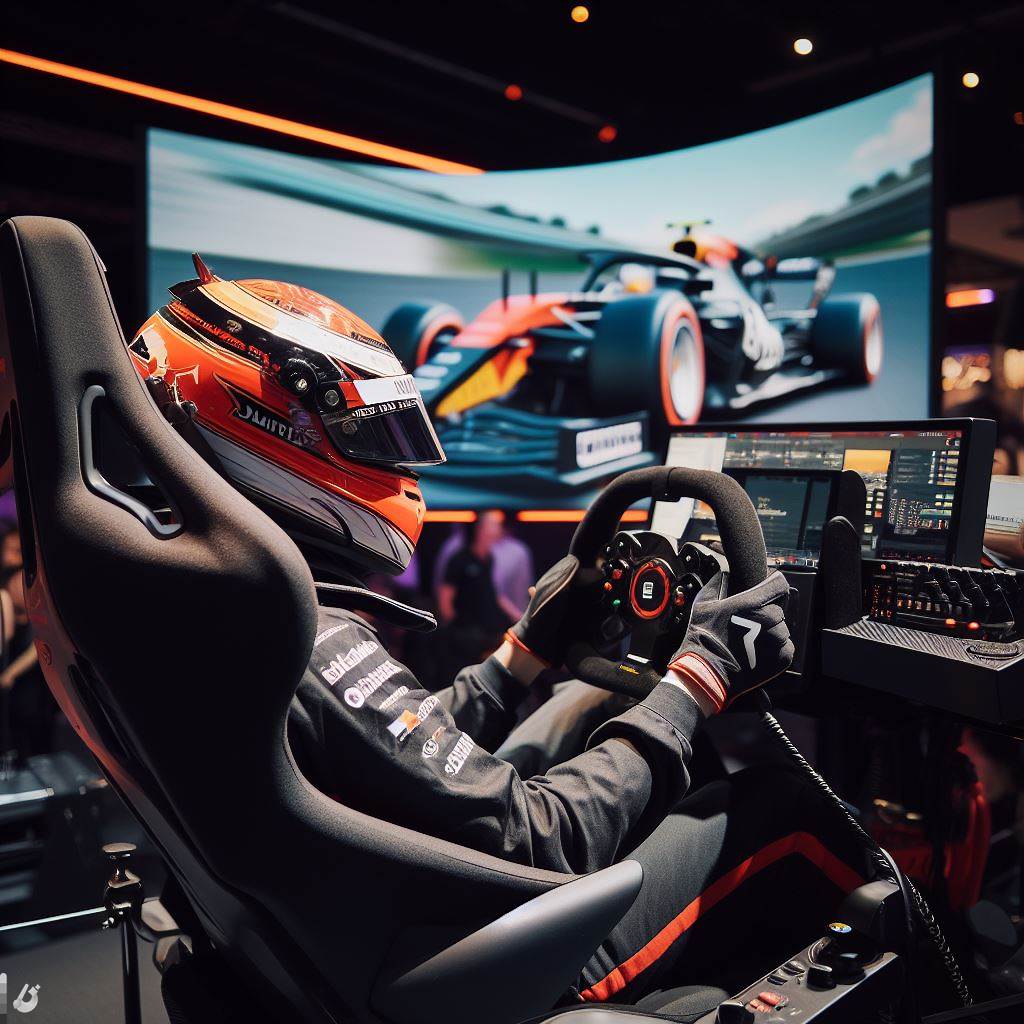 Reading Time:
2
minutes
Clarion Gaming has announced a prestigious new sponsor with Data.bet confirmed as exclusive commercial supporter of the ground-breaking ICE Esports Arena (6 – 8 February, ExCeL London) and the influential Esports Betting Conference which is being held 8 February at the ICC Capital Suite, ExCeL London.
Will Harding Head of Esports at Clarion Gaming said: "I am proud to say that ICE is widely regarded as having led the way in terms of introducing Esports to the international gaming and betting community and we are delighted to be working in partnership with another sector leader in the form of Data.bet.
"Like us the Data.bet team is passionate about Esports and the company's track-record of providing clients with premium quality Esports feeds, AI-processed events data and the optimisation of risk management courtesy of its Managed Trading System will add to the Esports experience as well as the cutting-edge sector insight that we will be delivering both on the show floor and at the Esports Betting Conference."
Previewing what delegates can expect from what will be the last Esports Arena held in London prior to the ICE relocation to Barcelona in 2025, Harding confirmed: "The Arena is all about delivering authenticity and using the in-person experience to bring the business-building opportunities delivered by Esports to life. Our theme for 2024 is F1 and we will have two professional racers competing head-to-head to demonstrate the dynamic world of Esports racing. Data.bet will unpack the action and provide live gaming odds which will be displayed around the ICE Arena.
Attendees will also be able to immerse themselves in VR and haptic feedback racing, compete on four connected simulated rigs and participate in the Data.bet sponsored Pit Stop Challenge.
"The ICE Esports experience is completed by the Clarion Gaming curated Esports Betting Conference which enables delegates to help shape the landscape of Esports wagering drawing on expert insights from Rivalry, Better Collective and Data.bet."
In addition to the Esports Arena and Esports Betting Conference visitors to ICE will have access to 600+ exhibitors, thousands of product launches and the opportunity to engage with leading international thought leaders, decision makers and regulators across all gaming sectors and verticals courtesy of the world-class ICE VOX learning platform. More visitors than ever before are expected to attend ICE 2024 motivated by the desire to make more connections, gain more inspiration and benefit from more learning.
Registration to attend what will be the last edition of ICE to take place in London prior to its relocation to Barcelona in 2025, is open at https://ice .reg .buzz/step/1?ticket=exhibition-pass.