AGCO issues $80,000 penalty related to dealer cheat scheme at Woodbine Casino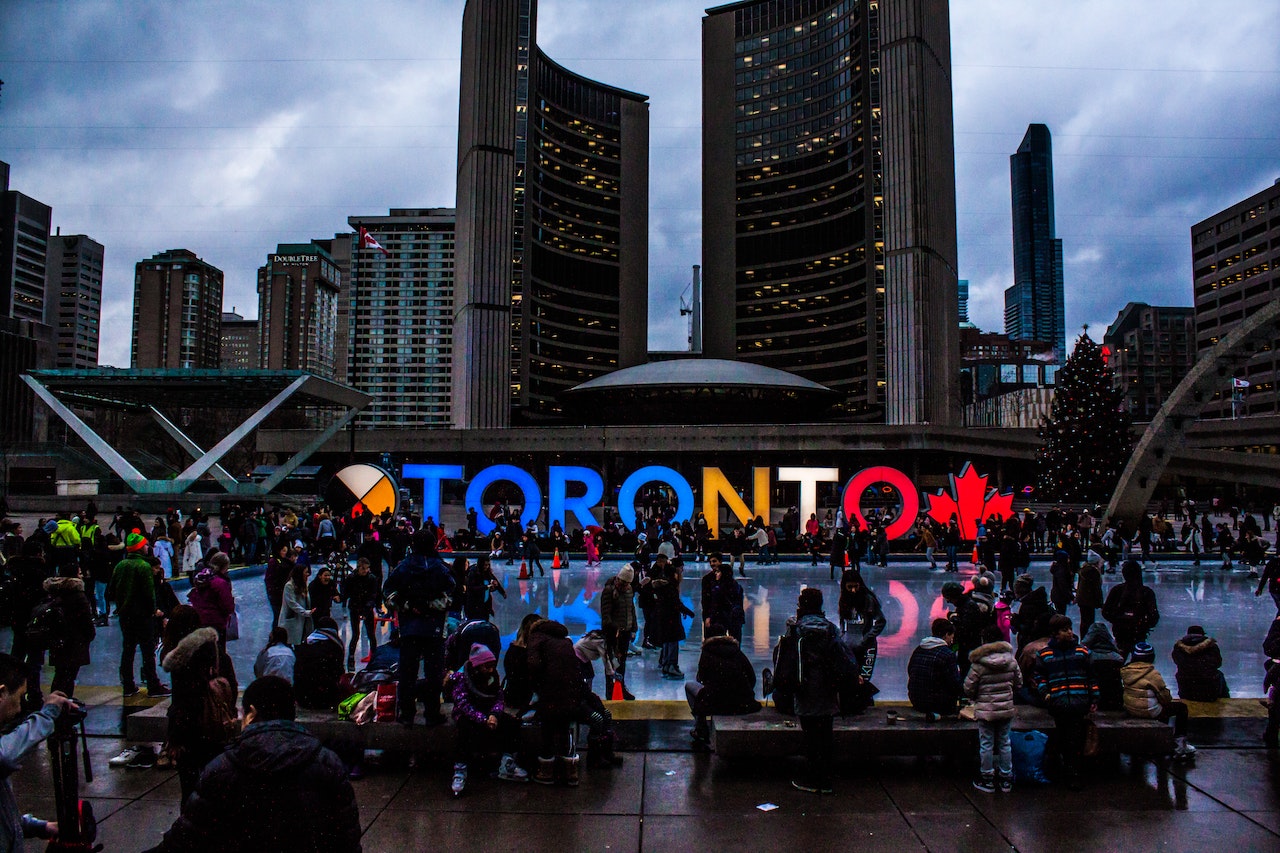 The Registrar of the Alcohol and Gaming Commission of Ontario (AGCO) has served Ontario Gaming GTA Limited Partnership ("Casino Woodbine") with notice of a Monetary Penalty totaling $80,000, following allegations of a cheat-at-play and dealer collusion scheme at Toronto's Woodbine Casino.
In April 2023, the Ontario Provincial Police Investigation and Enforcement Bureau (IEB), embedded within the AGCO, laid charges against five individuals. The charges follow an investigation into allegations that an electronic craps dealer at Woodbine Casino was in collusion with these patrons.
The AGCO's Regulatory Compliance Branch subsequently conducted an in-depth compliance review to assess Casino Woodbine's adherence to the Gaming Control Act, 1992 (the Act) and Registrar's Standards for Gaming. The Registrar found that Casino Woodbine failed to detect or take appropriate action on available information to prevent the cheat-at-play and dealer collusion scheme, including:
internal financial reports and emails indicating substantial and atypical losses from the electronic craps game over a six-month period of time, which were not effectively acted upon;
table games supervisors were often absent from the craps table when suspicious gambling activities occurred;
video surveillance recordings showing that the electronic craps game failed to follow required rules and procedures and lacked effective supervision;
although Casino Woodbine had issued the dealer with seven procedural violations for inappropriately pushing dice to patrons before closing bets, the dealer was allowed to continue dealing electronic craps during that time.
Casino Woodbine fully cooperated with the AGCO's regulatory review and has committed to addressing deficiencies.
Ontario's gaming laws require casino operators to implement effective controls to limit the risk of criminal activity, including cheating and collusion between patrons and casino staff. In addition to these penalties, the AGCO will continue monitoring to ensure Casino Woodbine appropriately addresses their controls to better detect and prevent casino cheats and dealer collusion.
A casino operator served with a Notice of an issued Monetary Penalty by the AGCO has the right to appeal the Registrar's action to the Licence Appeal Tribunal (LAT), which is an adjudicative tribunal independent of the AGCO and part of Tribunals Ontario.
Additional Information
The Registrar issued a Monetary Penalty for multiple alleged violations of the Act, which arise from non-compliance with the Registrar's Standards for Gaming:
Standard 4.3, paragraph 2, requiring operators to have adequate supervision in place to ensure adherence to required procedures, including rules of play.
Standard 4.14, requiring that operators have mechanisms in place to deter, prevent and detect collusion and cheating;
Standard 6.1 paragraph 1, requiring that operators conduct risk assessments to determine the potential for unlawful activities, including money laundering, fraud, theft and cheat at plays.
Conference agenda set to shine light on Lotteries and Regulatory bodies at upcoming Canadian Gaming Summit
British Columbia Lottery Corporation (BCLC), Ontario Lottery & Gaming (OLG) and The Alcohol and Gaming Commission of Ontario (AGCO), are amongst the many leading Canadian lotteries and regulators that are set to take the stage at this year's Canadian Gaming Summit, held at the Metro Toronto Convention Centre (June 14th – 15th).
With the Canadian Government establishing the provincial Crown Corporations, many companies such as BCLC and OLG, find themselves in the unique position of being a lottery as well as their own provincial regulators.
Across the conference agenda, representatives from crown corporations will be exploring the omnichannel experiences between lotteries and regulators and how this long standing relationship has positioned lotteries as a staple of Canadian gaming. Additionally, there will be a variety of wider panel discussions on topics such as First Nations business models, Canadian Law and the role innovative technology and improved regulations have in protecting players.
Kicking off the first day is an opening remarks segment by President & CEO of Ontario Lottery & Gaming, Duncan Hannay. Since launching Ontario's first lottery in 1975, OLG has become an industry juggernaut in the Ontario market, responsible for the province's lotteries, casinos and slot machines. As a member of the crown corporation and overseeing their in-house regulators AGCO, Hannay is the ideal speaker to present attendees with a comprehensive introduction to both lotteries and regulators.
Representatives from Lotteries and Gaming Saskatchewan and BCLC will explore compliance models and regulations as they continue to differentiate between provinces, in the opening keynote panel, "Collaborating for the Canadian gamer: comparing provincial models on compliance, RG, licensing and more".
Both Marie-Noelle Savoie (Chief Compliance Officer, BCLC) and Steve Tunison (Vice President of Gaming, Lotteries and Gaming Saskatchewan), will also discuss the intricacies of being both a lottery and a regulator and explore the avenues in which the industry can utilize innovative technology and compliance regulations to further protect and benefit Canadian players. Regulatory expert Earle G Hall (Chairman, International Gaming Standards Association) will moderate the keynote panel.
Leading authority Saskatchewan Indian Gaming Authority (SIGA), have made waves within the Canadian industry as they perfected the Gaming Framework Agreement propelling themselves into the digital gaming space whilst also incorporating an innovative business model that continuously gives back to local communities.
Opening  the second core day of the event with an exclusive keynote fireside chat "First Nations partnerships: the SIGA model in action", SIGA representatives Patricia Cook (Vice President of Corporate Affairs) and Desiree Gervais (Vice President of Human Resources), will discuss the path which led to SIGA positioning themselves as a dominant force within the Canadian landscape and how to utilize regulatory frameworks to spur company growth, innovation and player satisfaction.
Rasmus Sojmark, CEO & Founder of SBC, said: "Despite the Canadian gaming landscape evolving so dramatically over the years, Crown Corporations have remained a staple of the industry. With many provinces taking different approaches to regulation, the Canadian landscape offers a unique perspective that many attendees can learn from as more provincial markets emerge."
Additional lottery and regulatory experts will feature across the event on panels such as "Ontario – One Year Later", which will feature contributions from Doug Downey (Attorney General of Ontario), Martha Otton (Executive Director, iGaming Ontario) and Dave Forestell (Board Chair, iGaming Ontario) and the panel "Bringing emerging technology and innovation to land-based gaming" in which  Thy Prak (AVP Gaming Operations, SIGA) and Larry Flynn (Former SVP Gaming, OLG) will feature.
Furthermore, attendees will be able to hear from a variety AGCO representatives such as Christopher Hovius (Senior Counsel), Derek Ramm (Director Anti-Money Laundering) and Brent McCurdy (Deputy COO) and OLG representatives David Fraser (Senior Dir cGaming), Aaron GlynWilliams (Director, Social Responsibility), Catherine Meade (VP Community, Sustainability & Social Responsibility) and Sunil Chand (VP Cyber & Information Security).
AGCO wins International Association of Gaming Regulators' (IAGR) Regulatory Excellence Award
The Alcohol and Gaming Commission of Ontario (AGCO) has been awarded the International Association of Gaming Regulators' (IAGR) Regulatory Excellence Award for its work on developing and implementing the regulatory framework for Ontario's new internet gaming (igaming) market that launched earlier this year.
The honour was announced October 19 at the IAGR's Annual International Regulatory Awards Gala Awards Event, A Kickstart for Collaboration: Sparking Innovation in Regulatory Practice, in Melbourne, Australia.  This award is presented for "excellence in gaming policy and regulation recognizing an outstanding contribution and achievement by a regulator in advancing efficient and effective gambling policy and regulation". Gaming regulation is a complex and distinctive discipline, and the awards aim to recognize teams who have made outstanding contributions and achievements in international gaming regulation. The AGCO played a key role as part of a large team led by the Ministries of the Attorney General and Finance to develop a strong, responsible internet gaming model to combat the illegal market.
"This award recognizes the exceptional skill, commitment and energy that was required from the AGCO team to launch a new regulated igaming market in Ontario, particularly in the midst of the COVID-19 pandemic. This achievement would not have been possible without our partners at the Ministry of the Attorney General, " said Tom Mungham, Registrar and CEO of the AGCO. "Before the launch of the new competitive igaming market last April, residents of Ontario wagered significant amounts each year on igaming websites with limited consumer protection and responsible gambling measures. Many players who accessed these sites were not aware they were in fact unregulated. We are honoured to be recognized on the international stage for our efforts to serve the people of Ontario."
"Congratulations to the team at the AGCO on their well-deserved award for regulatory excellence," said Attorney General Doug Downey. "My team was honoured to work with AGCO in developing a strong, responsible, competitive internet gaming model that effectively combats the illegal market, attracts investment and creates good jobs."
"On behalf of the panel of judges and the IAGR Board, congratulations to The Alcohol and Gaming Commission of Ontario," says Jason Lane, IAGR President and award judge. "The scale and breadth of the regulatory reform coupled with the detailed evidence of enhanced delivery of the new licensing regime made AGCO's nomination a standout."
The AGCO's igaming framework developed in Ontario is the first of its kind in Canada, meeting the unique legal obligation of the province to conduct and manage gaming, while creating a competitive market to bring private operators (and their players) into the regulated sphere.
Throughout the development of the regulatory framework for igaming, the AGCO closely engaged with a broad range of stakeholders – including policy, legal and communications teams with the Ontario government and experts from the responsible gambling, sports integrity, and anti-money laundering communities – to ensure that Ontario's market is attractive and competitive while also establishing high standards for responsible gambling, player protection and game integrity. The result is a robust and balanced regulatory framework, evidenced by the number of operators and suppliers that have already entered the market or are currently in the application process, as well as feedback received by industry and consumers in the first few months since the market launched.
Esports betting services provider Oddin.gg secures Ontario, Canada betting license
Esports betting odds feed, risk management and iFrame solutions provider Oddin.gg is proud to announce that it has been granted a license from the Alcohol and Gaming Commission of Ontario (AGCO) to become a registered betting supplier in the Canadian province of Ontario.
The news comes shortly after Oddin.gg secured $4.5m in Series A financing earlier this year. One of the main goals behind the financing round was expansion into North America, with the new Ontario license being the second milestone after the New Jersey operations.
The license will provide Oddin.gg with the vehicle to provide its renowned esports betting services in Ontario, the largest province in Canada.
Vlastimil Venclik, co-Founder and CEO of Oddin.gg, said: "We are thrilled to achieve this important milestone for Oddin.gg. Acquiring a license in Ontario opens a wealth of opportunities on the North American market, and is a major step in our North American expansion strategy. This helps us to support both existing clients and prospects in the future.
The North American market is developing at a different pace. Canada is very rapidly embracing esports betting, with Ontario being especially big in esports. In contrast, the entire US is slow in legalizing and adopting esports. This creates opportunities for progressive US bookmakers to adopt esports and distinguish themselves among the competition. We are in touch with such bookmakers, and you can expect more exciting news in the coming months."