Edict eGaming Celebrates 25th Anniversary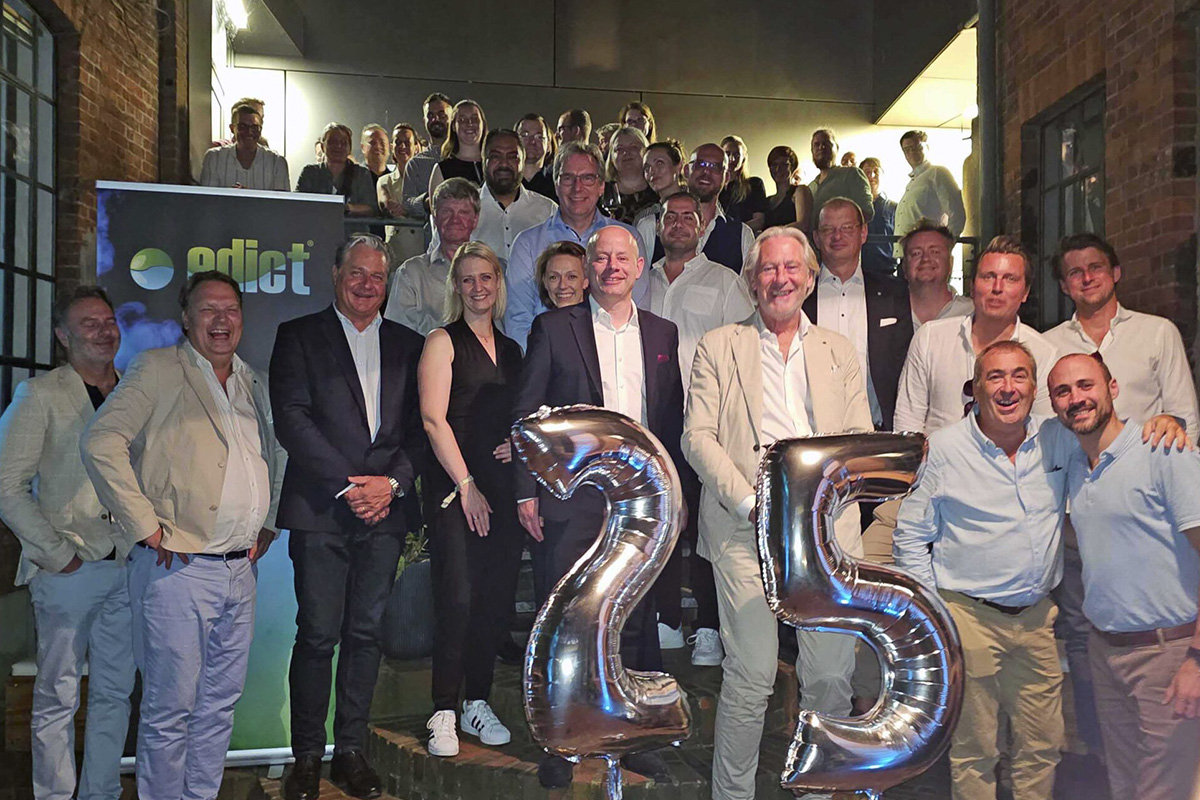 Reading Time:
< 1
minutes
The Hamburg-based company edict egaming GmbH (edict) has celebrated its 25th anniversary.
Founded in 1998 and thus launched as one of the pioneers in online gaming, the developer of casino solutions is today one of the world's leading industry aggregators. On 7 September, around 100 guests gathered in Hamburg's Altona district to celebrate the 25th anniversary together. During a harbour tour and dinner, employees, friends and long-standing partners looked back on the company's history.
Edict egaming GmbH's CEO Dominic-Daniel Liénard said: "To celebrate this anniversary with so many of you who have been part of this journey is a very special moment for me. Our 25th anniversary is not only a special opportunity to acknowledge our enduring presence in the market and our extensive network of reliable partners, but also to thank our employees who have made this success possible in the first place."
Since its foundation, edict egaming GmbH has set a number of milestones, starting in 2002 with the development of the first online casino systems in Germany for the casinos in Wiesbaden and Hamburg, edict became the first licensed provider worldwide to stream roulette from a landbased casino on the internet. 2014 saw the introduction of the Game Solution, which enables customers worldwide to integrate the broad games portfolio. In addition, edict has been part of the Gauselmann Group since 2008. Since then, the company has licensed the popular Merkur games in the individual jurisdictions and delivered them via its proprietary Aggregator Solutions to a variety of casino and sports betting platforms.
New Era Optical Technology from Scientific Games Will Enhance Lotto Hessen Retail Experience in Germany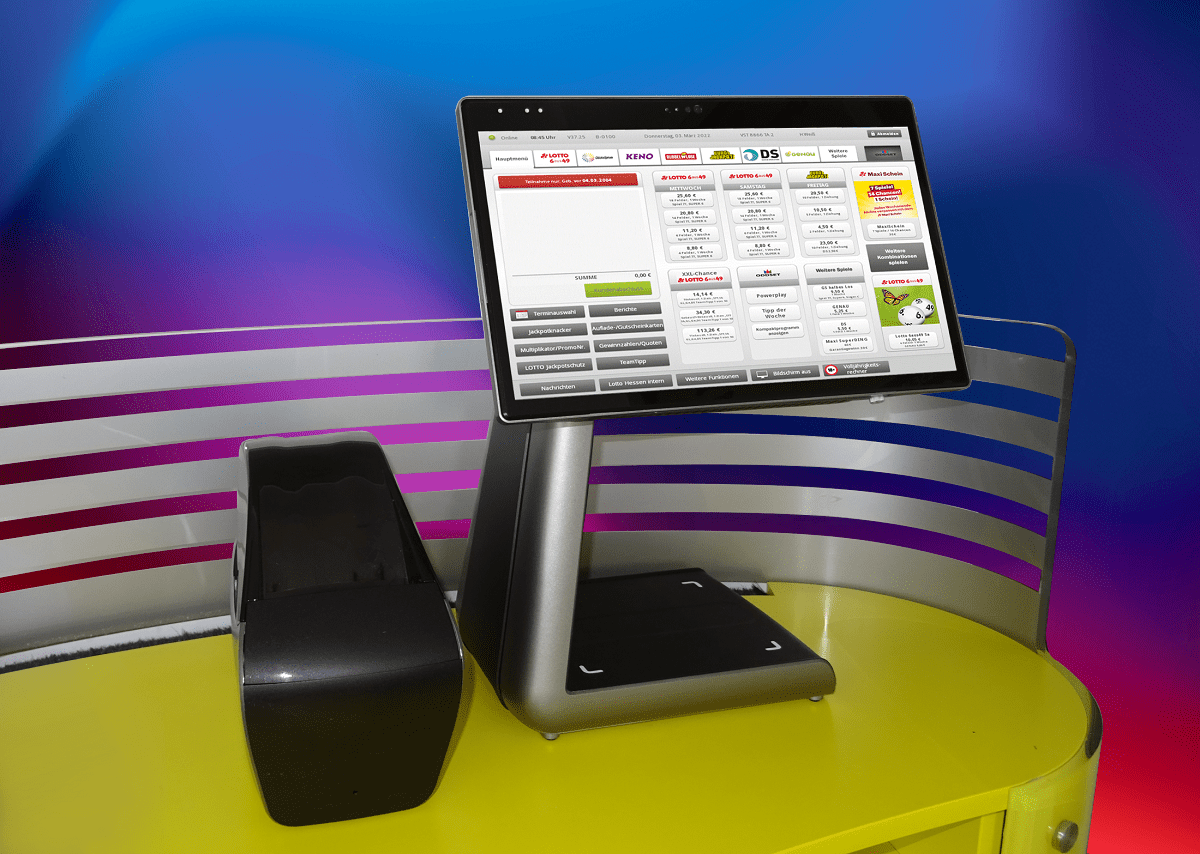 Reading Time:
2
minutes
Company's Advanced Retail Terminals and New Gaming System Support Lotto Hessen's Ongoing Tech Modernization
Scientific Games will bring the company's camera-based lottery retailer technology to Lotto Hessen in Wiesbaden, Germany through a new contract. Moving the lottery retail experience beyond reliability to maximum transactional transparency for both retailers and players, 2,200 of the company's Contour.v terminals will be installed at Lotto Hessen retailers. Lotto Hessen's gaming system is currently being converted to Scientific Games' advanced SYMPHONY system as part of the Lottery's ongoing technology modernization initiatives.
Offering both clerk and player HD screens, contactless player interactions and mobile scanning, the Contour.v terminals represent Scientific Games' new era lottery retailer technology. The Contour.v was innovated by the company as its newest, high-performance terminal to meet evolving market demand in the lottery retail environment.
Martin J. Blach, Managing Director for Lotto Hessen, said, "For 20 years, Lotto Hessen has successfully led with Scientific Games' support to continually offer our retailers and players a modern lottery experience. The camera-based Contour.v terminals are part of our overall plan to continue innovating that experience and responsibly adapting to retail trends and consumer behavior."
Lotto Hessen is one of the first in-market implementations of Contour.v globally. The camera-based terminals feature an open and transparent ticket scan area and HD screens configurable for both clerk and player view. The company's new line of Contour terminals was designed with durability and an unparalleled user experience in mind. A sleek, uni-body eliminates unnecessary parts, making Contour terminals extremely reliable. Unique, advanced optics technology enhances speed of service. The Contour terminals also offer easy processing and a variety of options for ongoing software upgrades.
"The lottery ecosystem is increasingly complex and Scientific Games' global innovation teams continue to respond with advanced retail and digital systems technology that we have become known for in the lottery industry. We have invested in the best camera-based terminal solution for international markets with the Contour.v technology," said Matthias Müller, VP of Sales & Marketing for Scientific Games. "Our modular solutions and third-party integrations, coupled with state-of-the-art technology allow lotteries flexibility without diminishing quality and reliability. The Contour.v terminals signify a new era for Scientific Games with the most advanced optics and pattern recognition software."
In addition to retailer technology, the company provides Lotto Hessen's gaming systems technology, instant game management system and sports betting solution, as well as instant scratch games and the Scientific Games Enhanced Partnership, a technology-driven instant game management program that drives sales performance.
PRAGMATIC PLAY SCALES SWISS OPERATIONS WITH GAMRFIRST PARTNERSHIP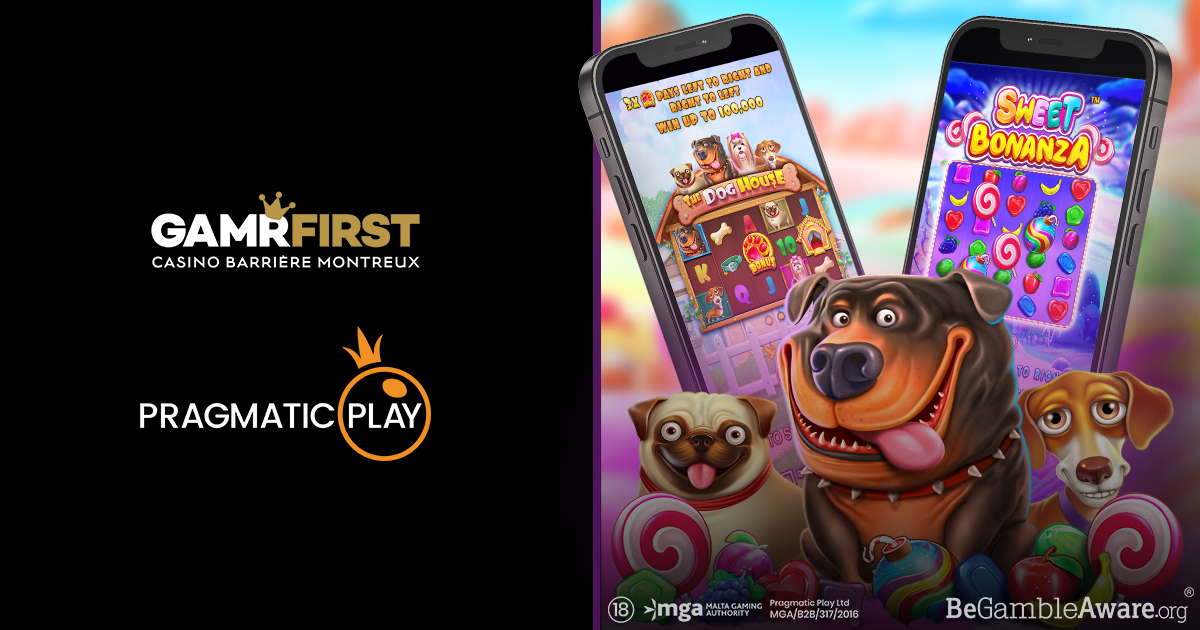 Reading Time:
< 1
minutes
Pragmatic Play, a leading content provider to the iGaming industry, has bolstered its Swiss market footprint following a commercial agreement with GAMRFIRST operated by Casino Barrière Montreux (Barrière Group).
Pragmatic Play's acclaimed Slots portfolio is now live on GAMRFIRST.ch, the online arm of the established land-based casino provider.
As part of the agreement, 50 titles are live on the operator's platform, including the popular titles Sweet Bonanza ™ and The Dog House™.
Following on from a string of successful partnerships, the latest deal is set to be a catalyst for continued growth for the provider.
Irina Cornides, Chief Operating Officer at Pragmatic Play, said: "Casino Barrière Montreux is highly regarded in Switzerland, where Pragmatic Play continues to expand its presence.
"We're delighted to welcome the operator's GAMRFIRST brand to our growing customer base in this key regulated market. The online casino shares our commitment to creating safe and enjoyable gaming experiences, and its players can now access our entire portfolio of premium Slots."
Patrick Ballestraz, Head of Online at GAMRFIRST.ch, added: "Pragmatic Play's industry-leading Slots portfolio makes a wonderful addition to GAMRFIRST, with its captivating titles already proving a success with players throughout Switzerland.
"The announcement will undoubtedly go down well with our customers who will be familiar with the studio's games, as well as build momentum and leverage our position in the Swiss market."
Esports Betting in Central & Eastern Europe: Oddin.gg Sponsors Hipther's GamingTECH CEE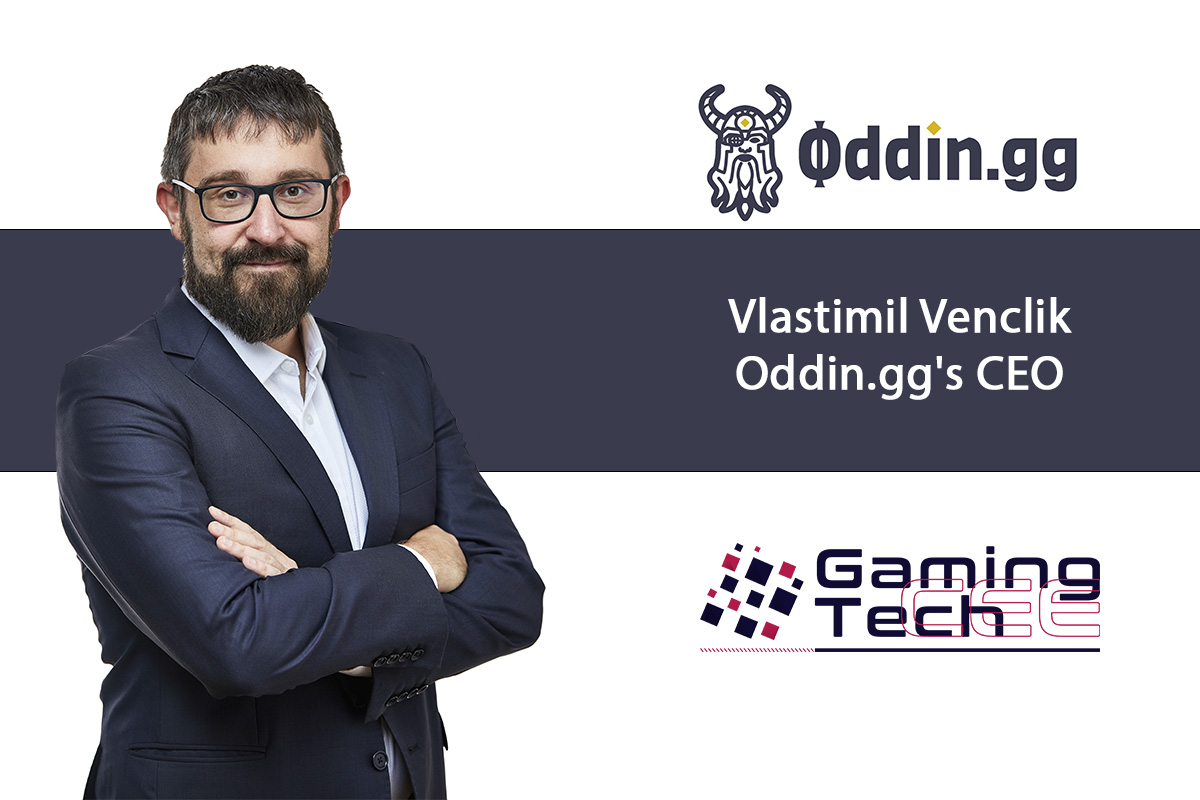 Reading Time:
4
minutes
HIPTHER Agency is excited to introduce the Sponsors of the highly-anticipated GamingTECH CEE Summit, taking place on September 26-27, 2023, in Budapest!
The #hipthers are delighted to announce Oddin.gg, the world-leading B2B esports betting solutions provider, as the Badge Sponsors of GamingTECH CEE, the most popular in person event for the iGaming industry in the region of Central and Eastern Europe!
We sat down with Oddin's co-founder and CEO, Vlastimil Venclik, to find out more about the company's history, their success story, and Oddin's position in the CEE region.
Hello, Vlas, thank you for taking the time to talk with us! Can you please introduce yourself and tell us and our readers a bit about your role at Oddin.gg?
My background is in Cybernetics and Intelligent Buildings, my work experience is mainly connected to software development. I started as a mobile developer, then transitioned to cloud and finally ended with AI. My esports journey began in 2015, when I joined one of the first esports startups. Unfortunately the market was not ready at that time and we went bust. I felt that there is still potential and co-founded Oddin.gg in 2018. We became a multi-award winning B2B provider of esports odds feed, risk management, and iFrame solutions. I am leading the IT, Business Intelligence and data processing part of the company, along with the top-level leadership duties.
Esports have been the talk of the industry since the early 2010s, touted as "the future of the iGaming industry", and during the pandemic many sports-based titles became the go-to sportsbook options in lieu of real life events. What is the position of eSports in the market today?
We are now in the fully recovered market that has shaken off all the anomalies caused by Covid. Esports as an industry is definitely going through consolidation: teams, brands, platforms, all parts of the ecosystem can't go forward only on the initial enthusiasm and are professionalizing. There will be winners and losers in this process. Even so, all key metrics are showing significant growth. Revenue in the esports market is projected to reach US $10 billion this year. Revenue is expected to show an annual growth rate (CAGR 2023-2028) of at least 8 %, but up to 13 % The largest market in esports is the one we mainly operate in: esports betting. Its market volume should reach US$ 10 bn in 2023, and estimated 24 bn USD in 2028, and we have so much space in offering much higher bettor engagement, much more fun when spectating esports.
Oddin.gg is a world-leading B2B esports betting solutions provider. What is "esports betting" exactly, and what do Oddin's offerings entail?
Esports betting is the act of placing wagers on the outcomes of professional video game matches and tournaments, just like you would in traditional sports. The main difference is that online games, especially when played by professional esports teams whose number of actions per minute is just astonishing, are generating huge volumes of data every second. Maybe only the NFL is comparable to the volume and quality of analyzed data of player actions and the whole match. At Oddin.gg, we provide a comprehensive suite of solutions for businesses wanting to delve into esports betting. This includes the very construction of the odds feeds, providing risk management, that means guardian anomalies both on the bettors side and players side, and user engagement tools. We are ensuring operators can offer a seamless and engaging esports betting experience to their users.
What makes an eSports betting experience truly engaging for users? Can Live Markets work for eSports?
An engaging esports betting experience hinges on a few key elements. First, the accuracy and depth of live match data. Fans want to bet on various events, not just the final outcome. Live Markets are absolutely crucial in this regard. Just like in traditional sports, the dynamics of an esports match can change moment to moment, and the ability to bet in real-time enhances the thrill. We believe that offering varied, accurate, and instant live betting opportunities is pivotal to captivating the esports audience. And that we can improve the experience much further from the actual state.
What are the benefits that eSports offerings bring to operators, and how does Oddin.gg recommend their offerings to be marketed and utilized in operators' business strategy?
Esports offers operators a unique opportunity. The demographic engaged in esports is typically younger and digitally native. By catering to this audience, operators can diversify and future-proof their user base. Esports fans are tech-savvy and demand a frictionless experience; therefore, integrating esports offerings helps operators elevate their technological standard.
As for marketing and integration, Oddin.gg emphasizes the importance of authenticity. Operators should genuinely understand and appreciate the esports culture, or have a partner who does. Collaborations with esports influencers, sponsoring tournaments, and creating dedicated esports betting platforms or sections are some strategies we recommend. As with sports, it's essential to speak the language of the community to gain their trust and loyalty. Esports community can be very rewarding, but also it can punish you heavily and you can lose a lot of traffic overnight. But we are here to offer both personal assistance and technological means to jump start any client in the world of esports, and esports betting in particular. Our iFrame product is built exactly for that.
Hipther's GamingTECH events have been all about how the iGaming industry evolution has been propelled by Technology – and eSports stand on the very intersection of tGaming and Tech. What is Oddin's message to GamingTECH CEE attendees about the value of eSports now and in the future?
Our message is clear: Esports is not just a trend – it's the future. As technology continues to advance and become more integrated into our daily lives, the line between gaming, tech, and mainstream culture will blur. Esports represents the perfect amalgamation of all these elements. For those in the iGaming industry, now is the time to embrace esports, invest in understanding the ecosystem, and provide offerings that resonate with the community. The value of esports will only grow. The next generation will admire pro-gamers in a way we admire Messi, Jordan or Gronkowski. And esports betting can be adjusted to catering the needs of this upcoming generation, and to fuel the whole esports ecosystem.
Thank you so much Vlas for this exciting interview, and thanks, Oddin.gg clan for your continued support!
We look forward to seeing you in Budapest at GamingTECH CEE for the annual reunion of the best companies and professionals from Gaming and Technology in Central and Eastern Europe!
Speaking of the best in the industry, Oddin.gg has been voted by its peers and shortlisted for the BEST ESPORTS BETTING PROVIDER IN CEE 2023 in GamingTECH Awards!
The Final Voting Session and Ceremony for GamingTECH Awards will take place on September 26th, during the GamingTECH CEE Summit.
→ Save your seat and join us to support Oddin.gg and grow your business network!
Looking to follow Oddin's mighty Drakkar course and conquer your business development goals in iGaming? Become a sponsor of Hipther's next big event!