Kindred Group plc – Interim report January – March 2020 (unaudited)
Reading Time:
3
minutes
First quarter highlights
Gross winnings revenue amounted to GBP 249.7 (224.4) million for the first quarter of 2020, an increase of 11 per cent (14 per cent in constant currency) from the same period last year.
Underlying EBITDA for the first quarter of 2020 was GBP 42.5 (31.1) million.
Items affecting comparability of GBP 24.0 million for the first quarter of 2020 included specific charges of GBP 20.7 million recognised as follows:
| | |
| --- | --- |
| GBP 'm | |
| Personnel restructuring costs | 1.9 |
| Disputed regulatory sanction | 8.0 |
| EBITDA impact | 9.9 |
| Accelerated amortisation of acquired intangible assets | 10.8 |
| Profit before tax impact | 20.7 |
The result was also impacted by foreign exchange losses of GBP 3.5 million on retranslation of borrowings, of which GBP 3.1 million are accounting unrealised losses.
Profit before tax for the first quarter of 2020 amounted to GBP 2.4 (17.7) million.
Profit after tax for the first quarter of 2020 amounted to GBP 1.0 (15.1) million.
Free cash flow for the first quarter of 2020 amounted to GBP 32.3 (-6.6) million. GBP 36.7 million of borrowings was repaid in the quarter and the net debt position has improved since 2019 to GBP 133.4 million as at 31 March 2020.
Earnings per share for the first quarter of 2020 were GBP 0.004 (0.067).
Number of active customers during the first quarter was 1,531,302 (1,631,636).
"A resilient business operating in exceptional circumstances"
"Kindred has delivered a strong first quarter in returning to double-digit growth in Gross winnings revenue of 11 per cent (14 per cent in constant currency). The growth was aided by a higher than average Sports betting margin but underlying performance across all regions was positive. Our focus now is to optimise the business to meet the challenges of COVID-19. In the short-term, we continue to deliver a high-quality service to our customers, while protecting our employees and ensuring business continuity and regulatory compliance."
"As part of the previously communicated plans to review the Group's cost base, we have recognised a charge of GBP 1.9 million in the first quarter of 2020 in connection with restructuring costs. We have additionally decided to rationalise the Group's brand portfolio and have announced the pending closure of several smaller brands. This, together with a wider review of acquired intangibles, has triggered a non-cash charge of GBP 10.8 million in the first quarter."
"In line with the activity for the second half of March mentioned in our trading update on 2 April 2020, daily revenues for the period from 1 to 19 April have continued to be around GBP 2.2 million. Revenues and margins are less volatile in current circumstances because of the reduced proportion of revenues coming from Sports betting. The largest decline in daily revenues has been in France, which is expected due to its high reliance on sports, but it remains a low margin territory for Kindred because of the high betting taxes."
"We have seen positive growth in other products and we have acted quickly to adapt our marketing and other investments and to maintain an even tighter control over all operating costs. If we see any further deterioration in the business, we will not hesitate to make further adjustments."
"As a pure digital company, we are well prepared and ready to take the opportunities that will come when markets start to normalise. I am very confident that Kindred's well-diversified and financially sound business model will enable us to emerge stronger over the coming quarters," says Henrik Tjärnström, CEO Kindred Group.
Today, Friday 24 April 2020, Kindred Group's CEO Henrik Tjärnström will host a web cast in English at 09.00 CEST on www.kindredgroup.com/Q12020. For those who would like to participate in the telephone conference in connection with the presentation, the telephone numbers are UK: +44 33 3300 9034 or in the USA: +1 833 249 8406.
The Kindred Group operates in locally-regulated markets through its gambling licences in the UK, Sweden, France, Belgium, Denmark, Germany (Schleswig-Holstein), Italy, Australia, Ireland, Romania, Estonia, Pennsylvania and New Jersey, as well as other markets internationally through its gambling licences in Malta and Gibraltar. The Kindred Group pays betting duties in all markets in accordance with applicable local laws.
The information in this report is such that Kindred Group plc is required to disclose under the EU Regulation of Market Abuse, MAR.
Light & Wonder Unveils Innovative Offerings at G2E 2023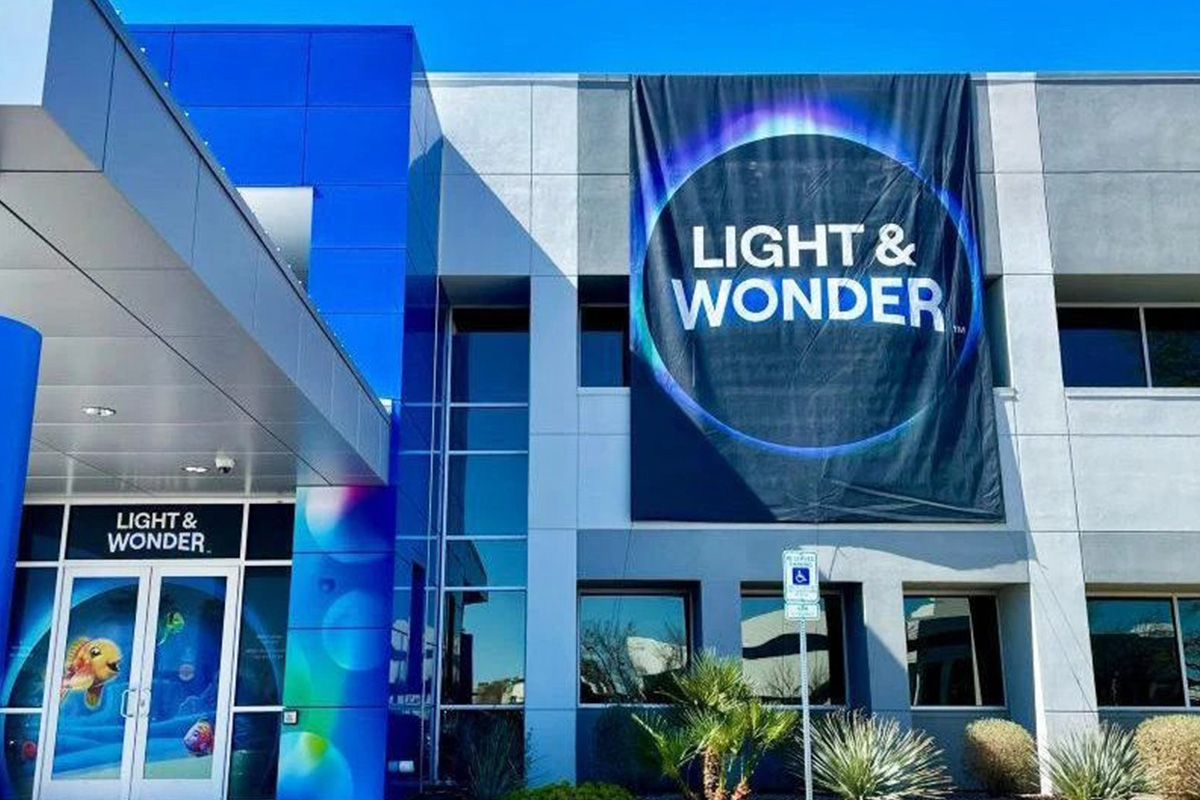 Light & Wonder Inc. announced it will showcase its diverse portfolio of innovations for land-based casinos and the digital gaming sector at the 2023 Global Gaming Expo (G2E) Oct. 10-13 in Las Vegas.
The Company will unveil cutting-edge content housed on revolutionary hardware within its G2E booth #1116. The portfolio reflects the company's unwavering dedication to enhancing the player experience through dynamic customer-focused solutions.
"Light & Wonder is proud to present a stellar lineup of new and beloved content at this year's G2E, reaffirming our commitment to building great games for multiple platforms. Our focused investment in research and development underscores our commitment to delivering customer-centric innovation and an unparalleled player experience," Matt Wilson, CEO of Light & Wonder, said.
Gaming innovations showcased within L&W's booth #1116 include:
Slots That Excite: Building on the global success of the Company's MONOPOLY-themed content, Light & Wonder will introduce three new MONOPOLY games housed on the all-new LANDMARK 7000 MONOPOLYCASH WHEEL. The new hardware marks the evolution of the top-performing Landmark 7000 gaming machine and will debut alongside the Landmark 7000 Transparent.
The Landmark 7000 Transparent brings video elements to the stepper space with a video reel glass screen for dynamic content delivery. The stand-out cabinet will launch with four all-new titles including HUFF N' PUFF 3 and BANG! BAM! BOOM!
Elevated Class II Content: L&W will demonstrate its commitment to Class II content with the unveiling of the game-changing REEL WINNERS Wide Area Progressive (WAP) Link. The innovative link will make its G2E debut with the Class II version of the top-performing FRANKENSTEIN theme on the COSMIC cabinet. Introduced earlier this year, the cabinet offers a built-in reserve for a faster reset to deliver a seamless player experience.
Industry-Leading Table Games: The Company's new table progressive system featuring a never-before-seen coin sensor technology will make its premiere within L&W's G2E booth. This industry-first technology offers a built-in LCD screen, an eye-catching 27-inch LED-trimmed sign and updated software with new bonusing features and enhanced reporting.
Attendees can experience Light & Wonder's POWERX ROULETTE which takes the classic roulette experience to the next level with a two-level progressive jackpot and offers players the chance to win up to 750 times the value of their wager on a single number.
iGaming: The Company will shine a spotlight on its expanded content roadmap and upcoming network capabilities as part of its iGaming portfolio. Attendees can get a firsthand look at innovations such as True Multiplayer, operator-funded marketing jackpots, daily free games, player retention mechanisms and in-game tournaments.
Systems: The Company's system-agnostic global platform, L&W ENGAGE, will also be on display within the L&W booth. L&W ENGAGE enables operators to leverage data to execute a cohesive curated customer journey at every touchpoint regardless of location, vertical or platform. With L&W ENGAGE's new Artificial Intelligence tool, operators have access to insights such as player habits, offer preferences and the ability to push real-time marketing to customers. The system's third-party integration allows for a seamless experience at any property.
IGT Demonstrates Market Leadership and Momentum Across Gaming Product and Solutions Portfolio at G2E 2023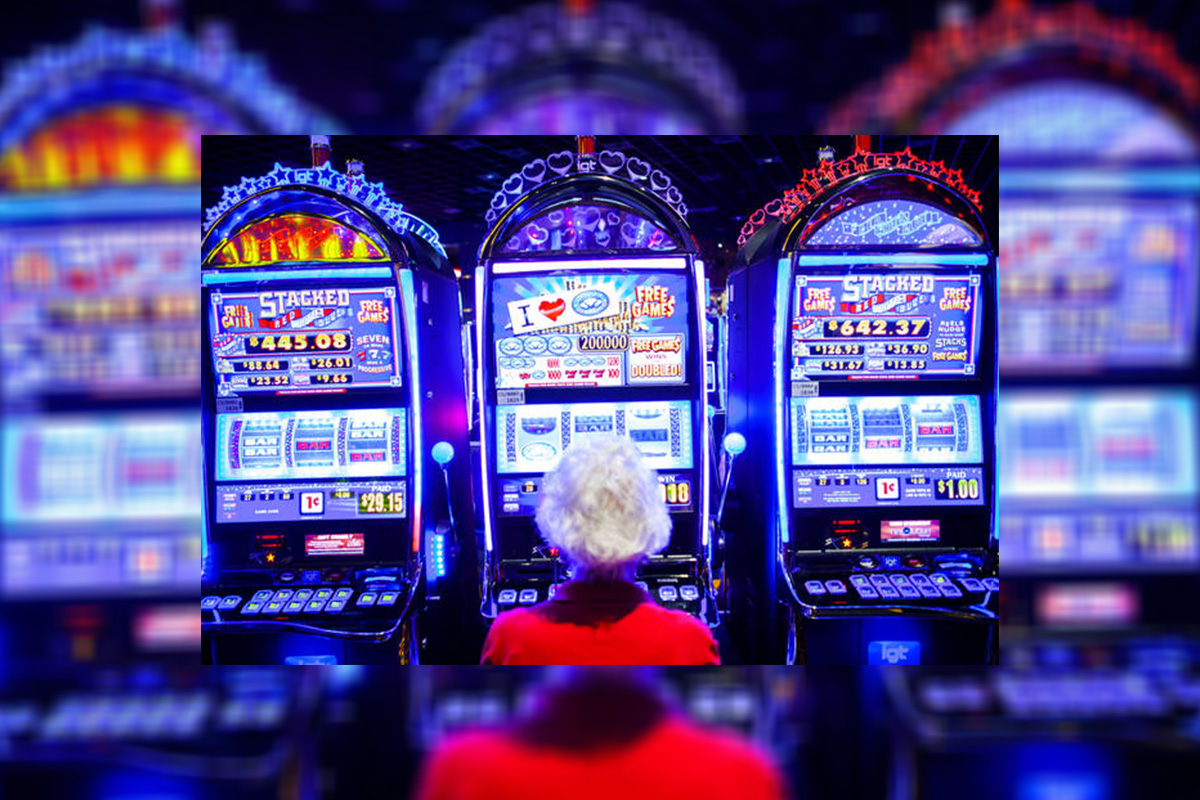 International Game Technology PLC (IGT) announced that it will present a vast portfolio of gaming, iGaming, and sports betting solutions in the Company's impressive booth at the Global Gaming Expo (G2E) 2023, Oct. 9-12 in Las Vegas, Nev. Featuring more than 200 innovations and covering 19,000-plus square feet, IGT's G2E showcase will clearly reflect the Company's commitment to performance, quality and innovation, highlight its leadership as a technology-first omnichannel solutions provider and embody its G2E theme: "We've Got Game".
"Backed by the momentum of several sequential quarters of strong Global Gaming performance, IGT is incredibly excited to connect with our customers at G2E and demonstrate how we're leveraging key strengths and partnerships, in combination with next-generation technologies to propel their growth and shape the future of gaming. IGT's focus on product performance, player satisfaction and the power of omnichannel gaming experiences will be evidenced in our G2E portfolio and by solutions such as Mystery of the Lamp, our MESA 4K ETG terminal, new Wheel of Fortune games and so much more," Renato Ascoli, CEO of Global Gaming at IGT, said.
"Over the last 12 months, IGT PlayDigital has consistently delivered the highest-quality content, maintained operational excellence and sharpened its market-attunement strategies to drive our customers' performance and profitability to the highest levels. G2E will be an important platform for IGT PlayDigital to demonstrate how we're well-positioned for the future and how we plan to fuel the next chapter of our customers' growth through our award-winning PlaySports team and technology, vast omnichannel content portfolio and highly sophisticated content aggregation and delivery platforms," Enrico Drago, CEO of IGT PlayDigital, said.
Of the hundreds of innovations in IGT booth 3659, some of the most anticipated products will include:
Star-Studded New Licensed Game, Whitney Houston Slots: A collaboration with the Estate of Whitney E. Houston and Primary Wave Music, IGT's all-new Whitney Houston Slots game will garner a standing ovation on the G2E floor. Rich with player-favorite game mechanics such as Stacked Wilds, Cash on Reels, lock and respin and persistence features, the Whitney Houston Slots game engages players with iconic Whitney Houston imagery and entertains with chart-topping hits such as "I Wanna Dance with Somebody," "So Emotional," and "How will I Know". The game will debut on a new state-of-the-art form factor that is sure to attract attention from every corner of a gaming floor.
Captivating, Performance-Tested Multi-Level Progressives (MLP): IGT will propel its undeniable momentum in the MLP category with standout games across its premium and core game portfolios. The player-favorite Mystery of the Lamp MLP game will be a focal point of IGT's premium portfolio and will accompany other exciting games, including Regal Link and new base game themes, Ji Xiang Ru Yi and Xi Chu Wang Wai, for the award-winning Prosperity Link MLP. From the core segment, IGT's MLPs Kitty Glitter Grand, Samurai 888 Spin and the high-performing Magic Treasures game will all be on display.
New Spin on Wheel of Fortune Slots: G2E attendees can look forward to the iconic beckoning of "WHEEL-OF-FORTUNE!" as IGT celebrates its extended relationship with Wheel of Fortune and new omnichannel games. From the Company's premium portfolio, Wheel of Fortune Big Money Week will make its trade show debut. The wide-area progressive game is housed on the towering Peak65 cabinet and includes a compelling persistence feature with a growing coin stack that can help players trigger the beloved Wheel Bonus. G2E will also be a showcase for the Wheel of Fortune Diamond Deluxe game and IGT PlayDigital's Wheel of Fortune Triple Red Hot 7s Gold Spin.
Player-Preferred High-Limit Games and Hardware: As a long-time leader in high-limit slots, IGT is doubling down in this segment, giving it a dedicated section within its G2E booth. A must-see product will be a new, high-limit version of the DiamondRS cabinet with new stepper games Double Diamond Deluxe and Triple Double Gold Doubloons. Also, in the high-limit zone of IGT's booth will be compelling high-limit core video game bundles featuring proven game themes such as Stinkin' Rich, Cats and Wolf Run, and the legendary Game King and All Star Poker video poker games.
MESA 4K Electronic Table Games (ETG) Terminal: Following extensive player and operator focus testing, IGT's revolutionary MESA 4K ETG terminal will make its global debut. Featuring a 27-inch ultra-HD display, the MESA 4K terminal enables players to play up to four different table games at once, as well as a mix of live and RNG games simultaneously. The terminal comes with many merchandising and configurability options, gives players user-friendly access to game statistics such as hot and cold numbers and provides roulette players with visibility to roughly 60% of the virtual roulette wheel, nearly twice the industry standard.
Elevated Player Convenience via New IGT ADVANTAGE apps: IGT has further enhanced its award-winning Resort Wallet with IGTPay cashless solution with must-see features Tip Ticket, which gives players the option to tip service staff with on-machine funds, and One Time Passcode (OTP), which elevates account security via a one-time account pin. G2E will also be the trade show debut for several IGT ADVANTAGE apps and on-machine conveniences that eliminate trips to kiosks and player loyalty desks. IGT will showcase its Gift & Go integration, which enables on-demand gifting in a slot machine's service window or secondary display via IGT's M5 content management technology. IGT will also spotlight additional self-service apps such as Beverage on Demand, iReserve, Taxable Accrual, Player Enrollment and more.
Omnichannel PlayDigital Game Content: With one of the strongest online game libraries in North America, IGT PlayDigital will spotlight new omnichannel games Prosperity Link and Money Mania, both acclaimed titles that have amassed significant player affinity in land-based casinos. The games will join IGT PlayDigital's other omnichannel games such as Wheel of Fortune Triple Gold Gold Spin, the first and only omnichannel WAP jackpot in the US. IGT PlayDigital will also highlight the power and versatility of its engagement platform, which offers customers a suite of unique features such as cash drops, jackpots and tournaments to maximize the potential of every campaign.
As an end-to-end solutions provider, IGT will unveil performance-focused solutions across all its product lines. Additional innovations that will be represented in IGT's booth will include:
new titles to the Company's industry-leading video poker portfolio with games such as Multipliers Rising video poker and Power Stacks Poker.
the Company's newest TournXtreme title, Stinkin' Rich Tournament.
the all-new VLT-focused Fort Knox Linked Jackpot game and IGT's next-generation VLT systems technology, IntelligenEVO.
the end-to-end PlaySports solutions, complete with self-service betting technologies such as the PlaySports BetPad and the CrystalFlex and PeakBarTop with Total Gaming software.
a range of Washington CDS (Central Determination System) games and Class II games that build on popular game themes and incorporate player-favorite including Ji Xiang Ru Yi, Magic Wishes and Medusa Queen of Stone Cash Eruption.
new Historical Horse Racing (HHR) games including Panther Pride, Tiger Pride and Game King video poker.
Blazesoft Introduces its Latest Venture Zula Casino and Reveals a $10M Investment into its Upcoming Sports Venture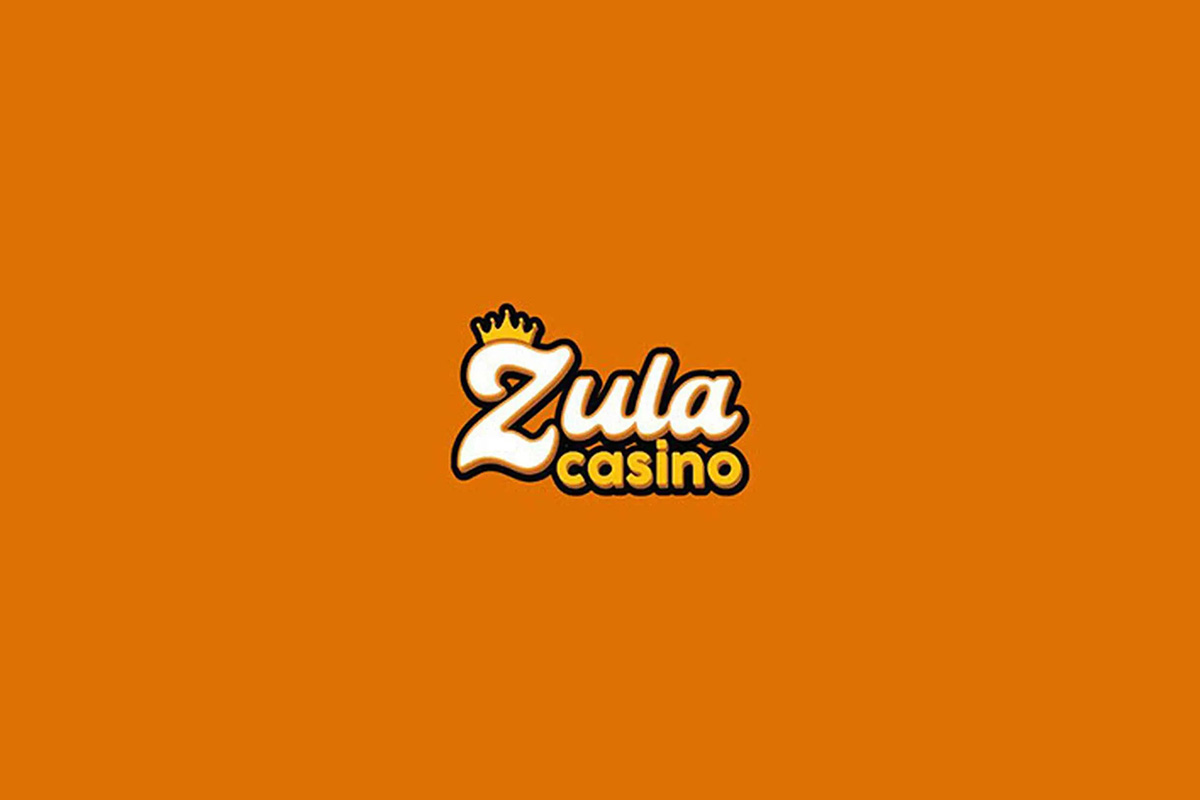 Blazesoft, a North American leader in the online entertainment industry, has announced its brand new venture ZulaCasino.com. The new social casino with sweepstakes features hundreds of casino-style slots, fish, and crash games supplied by the leading gaming providers across the globe. Zula Casino offers daily jackpots, tournaments, a loyalty program, and captivating promotions in an effort to always improve the player experience.
Senior Vice President of Strategic Initiatives at Blazesoft, Yuliy German, said: "Zula Casino's launch marks a significant milestone in Blazesoft's journey to redefine the gaming experience. In keeping with our unwavering commitment to provide unparalleled entertainment, we're excited to offer players a truly engaging and enjoyable platform that uniquely blends social gaming with sweepstakes elements."
This is Blazesoft's second social casino brand, following the massive success of FortuneCoins.com, which has been live in the US and Canada for over 18 months. With over 3 million registered players, partnerships with more than 30 esteemed gaming providers, hundreds of games, and a consistent monthly growth rate, it is evident that a proof of concept will lay the groundwork for future success.
Blazesoft's plans to scale don't stop with Zula Casino. The company announced a $10 million investment into its future sports brand, Sportzino.com. First of its kind, Sportzino will blend the worlds of social sports and casino-style gaming, offering a diverse range of sports and leagues, virtual sports, esports, hundreds of slots, bingo, and other game categories, daily tournaments, contests, and promotions.
Blazesoft CEO Mickey Blayvas said: "Blazesoft continues to be a leader in the online entertainment arena in North America; and Fortune Coins, Zula Casino, and Sportzino each reflect our ultimate ambition to being the number one player in the market. With our introduction to the sports market in 2024, we anticipate Blazesoft's growth trajectory will skyrocket as we plan for substantial market expansion."