Industry Trends: This Year's All-Index Reflects Growth of Sports Betting and an Evolving Definition of 'Diversity' Across Jurisdictions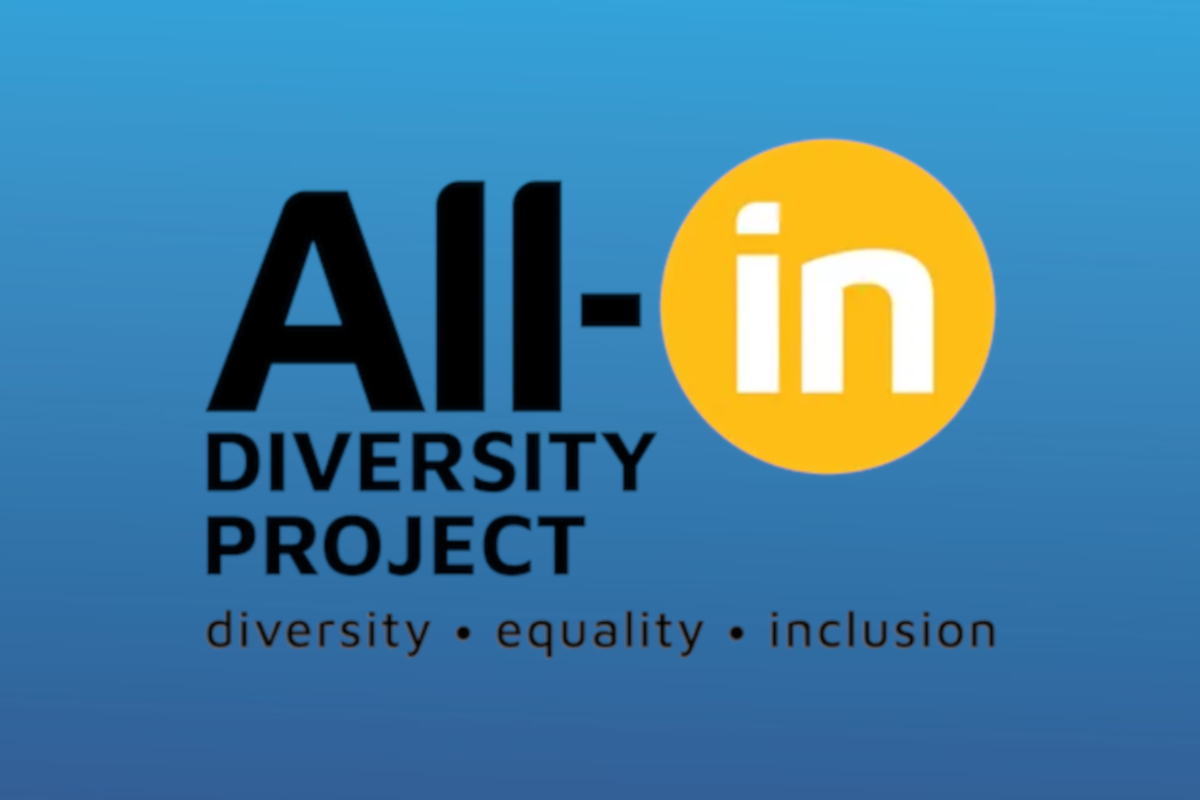 Reading Time:
2
minutes
Year four also sees some of the industry's biggest brands including newcomers to the list, Aristocrat, in the top ten
The All-In Diversity Project, an industry-led not-for-profit initiative seeking to benchmark diversity, equality and inclusion across the global betting and gaming industry, has just released its fourth report on the sector's workforce. An annual survey, this year's report covers 2022/23 industry trends.
The latest findings continue to showcase the gambling sector as an effective barometer of emerging global trends, technology and changes in society and their impact on the workplace.
Key trends reflected in the latest All-Index report include a predicted shift in sector dominance from Europe to North America, a rise in sports betting across the global industry and another rise in female leadership across businesses.
For the first time ever, sports betting was reported as the dominant product across all participating companies pushing slots into second place for the first time. eSports is growing and is now on par with bingo. This rise has had a significant impact on the gender ratios across all businesses.
This year's All-Index report recorded the widest gap between males and females in the industry with the number of males (65%) exceeding the number of females (35%) even more than last year, which saw the split at 56% male and 44% female. This gap is likely attributable to the rise of sports betting products across newly-regulated countries such as the United States, Canada and Brazil. Interestingly, 384 employees overall were identified as non-confirmative gender or non-binary (up from just nine last year), which equates to 0.47% of all employees reported.
At leadership level, females make up 29% of executive roles (same as 2022 All-Index) and 37% of non-executive roles (up from 32% last year). The rise in female NEDs is positive and is predicted to reach 40% by 2026 whilst this is significant as regulation on board gender representation is imminent in Europe.
The importance and impact of DEI initiatives are demonstrated in the fact that only one of the top ten scoring companies is a private entity. All others are publicly-listed corporations. This proves that DEI is a top priority for policymakers, investors and shareholders alike. It also demonstrates the impact of regulation and the commercial benefit that robust DEI practices can have on a business's bottom line.
This year's report also highlights some of the practical initiatives and programmes implemented by the leading organizations for those looking for new ideas and inspiration to help support their DEI goals.
The report is available for download on our website at https:// www. AllInDiversityProject .com/All-Index.
SIS sponsors Confraternity Cup on Caribbean Classic day at Hipódromo Presidente Remón Racecourse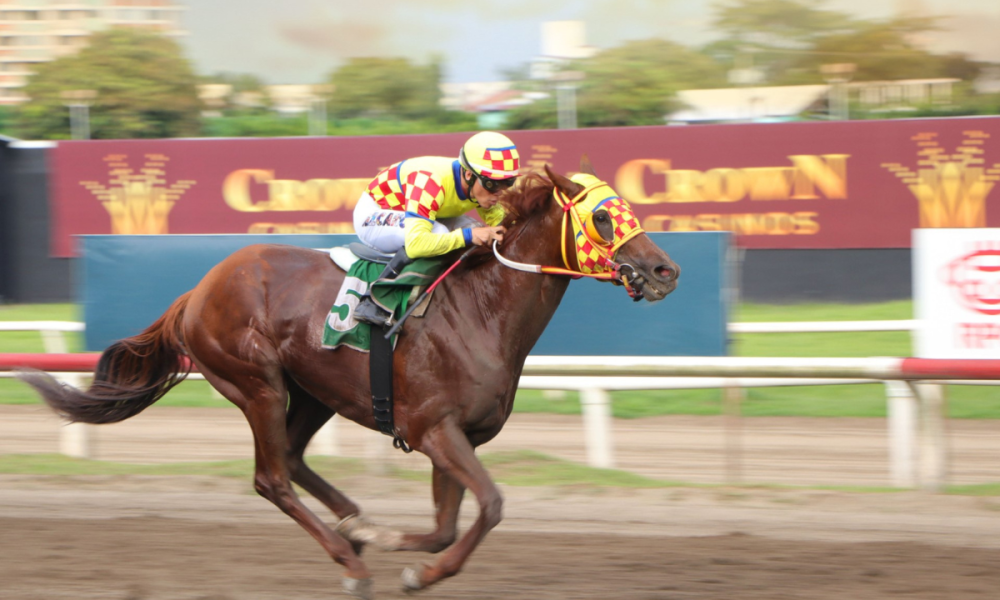 SIS (Sports Information Services), the leading multi-content supplier of 24/7 live betting services, will sponsor the $100,000 Copa Confraternidad del Caribe on the Clásico Internacional del Caribe race day, the annual Caribbean nations thoroughbred championship day, held on December 10th at Hipódromo Presidente Remón in Panama City, Panama.
The Clásico day attracts the leading horses from Panama, Venezuela, Mexico, Puerto Rico, Colombia, Ecuador, and the Dominican Republic competing for more than $800,000 in prize money across six Grade 1 races.
The Grade 1 Copa Confraternidad del Caribe is the second most important race in the Caribbean series, which sees horses aged three and over run on the dirt over 1¼ miles.
The Clásico del Caribe (Caribbean Derby) for 3-year-olds is one of the region's most revered races, where winning brings national pride and prestige. Panama leads the member nations with 15 winners, while Venezuela and Mexico are tied with 14 each in the 56-year history. Last year's running held at Hipódromo La Rinconada in Caracas was won by Iniesta, who was an unbeaten colt from Mexico.
The host venue rotates between nations each year with Panama hosting for the first time since 2015. Founded in 1956, Hipódromo Presidente Remón is rich in history and is home to the famous Laffit Pincay Jr. Technical Jockey Training Academy, known as the "cradle of the best jockeys in the world."
Top jockeys will ride on the card, including Irad Ortiz, Luis Sáez, Ricardo Santana, Paco Lopez, and Javier Castellano. Together, they have accumulated over $100 million in prize money this year. The legendary Laffit Pincay Jr. will be an honorary guest.
All international racing content supplied by SIS is made available as an end-to-end solution, with round-the-clock betting events incorporating live-streamed pictures, data, on-screen graphics with betting triggers, and an extensive range of markets and prices.
SIS delivers more than 35,000 live horse racing events annually, including over 150 race days from Panama and premium races from Argentina, Chile, Mexico, and Uruguay.
Michele Fischer, Vice President at SIS Content Services, said: "The Clásico del Caribe day is one of the biggest events on the Caribbean calendar, and its return to Panama this year promises to create an electric atmosphere. We are pleased to enhance our commitment to global racing by supporting this multinational race day."
Carlos Alberto de Oliveira, Jr., COO at Hipódromo Presidente Remón Racecourse, said: "We are pleased to share the excitement of this year's prestigious Clásico del Caribe in Panama.
"On this occasion, we will be awarding over $1,000,000.00 in prizes across 28 races, including 6 International Grade 1 Classics. Additionally on Saturday, we will be celebrating Mother's Day Classics and Laffit Pincay Jr., along with the debut of students from our jockey technical academy, known as "the cradle of the best jockeys in the world."
"It is an honor to have the ongoing support of SIS, our valuable partner, playing a key role in one of the most significant days in the Caribbean racing calendar. We deeply appreciate your support, which not only extends our horse racing to over 50 countries but also opens the door to future expansions."
Hipther Expands Strategic Media Coverage in the Gaming Industry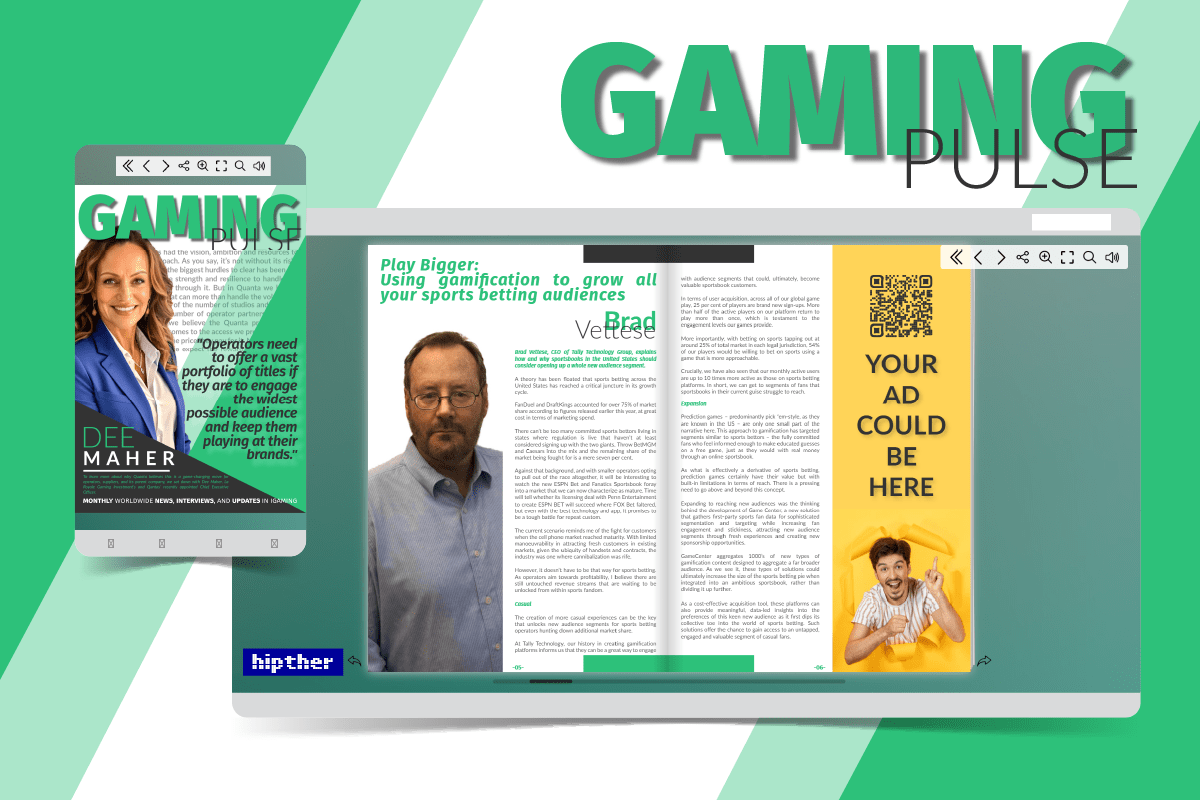 Reading Time:
2
minutes
Hipther Agency, the One-stop Agency and Event Organizer for multiple cutting-edge industries including Gaming and Technology, launches Monthly Online Magazine "Gaming Pulse" covering Europe and the Americas, and the "European Gaming MidWeek NewsWire" on LinkedIn.
This strategic expansion comes as a natural next step in Hipther's successful multi-year and multi-faceted media presence in the global Gaming industry.
Gaming Pulse, Hipther's new Monthly Online Magazine, will be bringing the dynamic rhythm of the industry to your devices curating worldwide news, trends, influential interviews and insights from Hipther's staple publications for Europe and the Americas, the European Gaming Media and Gaming Americas, respectively. The Gaming Pulse comes in a seamless, sleek and user-friendly flipbook publication featuring premium content for an exciting reading experience that will become your monthly habit!
The European Gaming MidWeek NewsWire is the popular Newsletter of Hipther's European Gaming Media boasting thousands of loyal subscribers, now making a powerful entrance into LinkedIn's dynamic landscape. Gaming professionals will be able to explore top gaming news: key interviews, strategic partnerships, and industry updates, all in one LinkedIn Newsletter as part of their everyday social media experience.
Hipther's curated publications aim to offer focused, quality content as well as timely and credible information to gaming professionals, while maximizing online exposure for the industry. Zoltán Tűndik, Co-founder and Head of Business at Hipther, emphasized the significance of the new additions:
"We are thrilled to announce the launch of the digital GamingPulse, a bold step forward from our cherished printed magazine that graced the industry from 2016 to 2018. Embracing digitalization isn't just a nod to technological advancement; it's a commitment to sustainability, ensuring that our love for industry doesn't cost the earth. The digital magazine allows us to deliver the most current insights and updates with the agility and interactivity that our readers deserve. Furthermore, we're excited to transform our weekly newsletter, taking it from email to LinkedIn. This move isn't just about changing platforms; it's about fostering a more engaged and interactive community. By being where our readers are, we aim to create a vibrant space for dialogue, networking, and shared passion for the iGaming industry."
Hipther Agency has been a trailblazer in connecting companies with their target audience through extensive networking and publishing opportunities worldwide. With a legacy of over 16 years, we remain dedicated to providing unparalleled experiences in gaming and across technology industries.
As Hipther continues to shape the gaming media landscape, this strategic expansion marks another milestone in our commitment to delivering valuable and impactful content. We invite gaming professionals, enthusiasts, and industry stakeholders to join us on this exciting journey with Gaming Pulse and the European Gaming MidWeek NewsWire!
→ Never miss a beat – Subscribe & Stay in tune with the Gaming Pulse
→ Subscribe to the European Gaming MidWeek NewsWire on LinkedIn
HappyHour Welcomes Patrick Soric as Investment & Portfolio Partner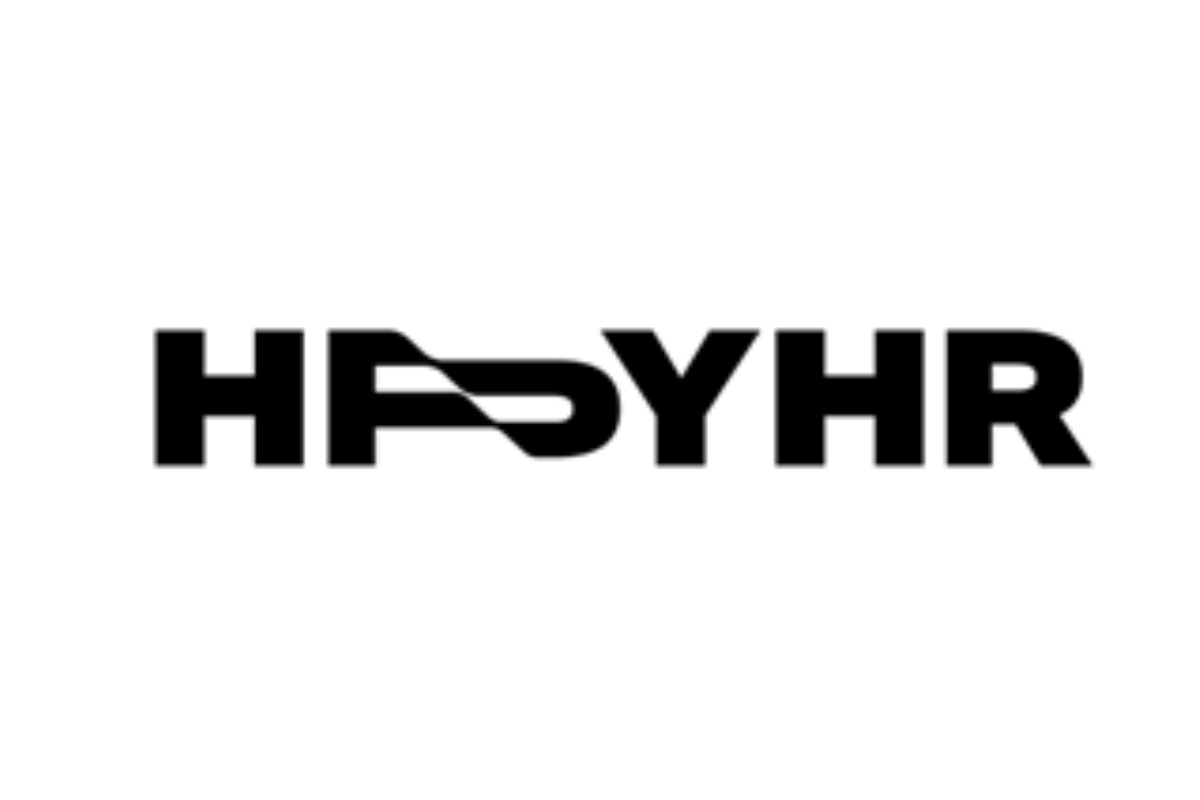 Reading Time:
< 1
minute
HappyHour.io, a leading investor in the iGaming space, is delighted to announce the appointment of Patrick Soric as Investment & Portfolio Partner. With an extensive background in the banking sector, Patrick brings a wealth of experience that will play a pivotal role in steering HappyHour towards expansion goals.
Patrick Soric joins the HappyHour team with a distinguished career in Investment Banking, where he has consistently demonstrated his ability to navigate the complexities of the financial landscape and build strong relationships with leading players in private equity. As Investment & Portfolio Partner, Patrick will leverage his expertise to enhance HappyHour's investment strategies and contribute to the overall success of the organisation.
"I am thrilled to join the HappyHour family and look forward to collaborating with my talented colleagues," said Patrick Soric.
Robin Reed, Managing Partner at HappyHour, expressed enthusiasm about Patrick's addition to the team. "We are delighted to welcome Patrick to the HappyHour team. His extensive experience in investment banking aligns with our vision for the future. Patrick's expertise and commitment to excellence will undoubtedly enhance our capabilities as we continue to grow and evolve."
Patrick Soric's appointment comes at a significant juncture for HappyHour.io, as the firm expands its portfolio in 2024. His expertise and leadership will play a crucial role in shaping the company's investment and portfolio strategies, driving innovation, and ensuring the delivery of exceptional value to HappyHour's partners and shareholders.