NODWIN Gaming celebrates Chess at DreamHack, India's largest digital festival
Reading Time:
3
minutes
NODWIN Gaming, ChessBase India and comedian Samay Raina will be joining forces to further elevate the DreamHack experience for fans; a total prize pool of Rs.20 lakh on offer for the winners of this grand chess celebration
The Gaming X Chess fusion event will host a nail-biting death match on Nov 5 between two of India's young grand masters Gukesh D and Arjun Erigaisi; for the first time ever, Comedians over the Board (COTB) will also go live at DreamHack
For fans awaiting NODWIN Gaming's upcoming DreamHack event scheduled from November 4-6, there is an epic announcement as the party just got bigger! The much-anticipated three-day gaming event has in store a surprise for the audience with the celebration of all things 'Chess'! In addition to an over-the-edge excitement of all the gaming fun at the event, the inclusion of chess in the largest digital festival is set to generate a palpable buzz.
In partnership with comedian Samay Raina and ChessBase India, NODWIN Gaming, the Gaming and esports arm of Nazara Technologies, has planned a chess celebration which includes an open tournament, a death-match between two leading grandmasters – Gukesh D and Arjun Erigaisi, Comedians over the Board (COTB), free chess workshops, along with some fun activities like Hand-and-brain, a Simul exhibition and meet-and-greet with other chess stars. A total prize pool of Rs.10 lakh has been announced for the winners of the DreamHack Rapid and Blitz chess tournaments that are open to all.
"By bringing a much respected and one of the oldest sports like chess to the DreamHack, we're giving fans the experience of a lifetime! The super success of our Chess Super League showed us how loved the game is in India and how passionate this community is, which is why we wanted to celebrate chess at DreamHack. "Chess is also played over the internet just like gaming and also features the fabled over-the-board competition, exactly like a LAN event. The synergies and similarities are extremely evident and we believe that these 2 communities will love what they have to offer to each other," said Gautam Virk, COO and Co-founder, NODWIN Gaming.
"The vision of ChessBase India has always been to make chess the most popular sport in the country. Nodwin has been a wonderful partner in this odyssey of popularizing chess. I am very happy that chess is going to be a part of an iconic event like the Dreamhack. Extremely thrilled and so looking forward," said Sagar Shah, Co-founder and CEO, ChessBase India.
A deathmatch between two of India's finest chess players — the 16-year-old India no. 2 and world no. 18 Gukesh D and the 19-year-old India no.3 and world no. 19 Arjun Erigaisi is scheduled on November 5. The winner of this match will take home Rs.3 lakh and the runner-up, Rs.2 lakh.
"I am excited and eagerly looking forward to battling it out with Arjun Erigaisi, my fierce rival on the board and close buddy off it. I am looking forward to a great match," said Gukesh D, Chess Grandmaster.
Arjun Erigaisi, Chess GM added, "I was closely following the first edition of the deathmatch between Anish and Vidit, it was so thrilling and intense. Now I'm super delighted to be playing the second edition of deathmatch, that too against a very strong opponent like Gukesh. Also, as far as I can recall this is going to be my first 1 on 1 OTB that too in my backyard at Hyderabad. So all in all extremely excited."
That's not all. There's more! Comedians on the Board (COTB), one of the most popular events in the world of chess that has always been hosted online by Samay Raina, will, for the first time, go live at DreamHack. Eight of the strongest chess-playing stand-up comedians including Tanmay Bhat, Samay Raina, Biswa Kalyan, Joel D'souza, Anirban Dasgupta, Vaibhav Sethia, Manik Mahna and Sumit Sourav will face off against each other to win the Rs.5 lakh prize and to become the ultimate COTB champion on November 4.
On the workshop front, there is a fun and exciting line up which includes – How to stream chess in an effective way by Samay Raina, how to make chess exciting in terms of teaching and commentating by Sagar Shah and What is needed to pursue a career as an arbiter by one of India's finest chess arbiters IA Vivek Sohani.
DreamHack will go live from November 4-6 at Hall 1 and 3, Hitex Exhibition Center, Hitec City, Hyderabad
Genting Berhad Reports Group Revenue of $1.57 Billion for Q3 2023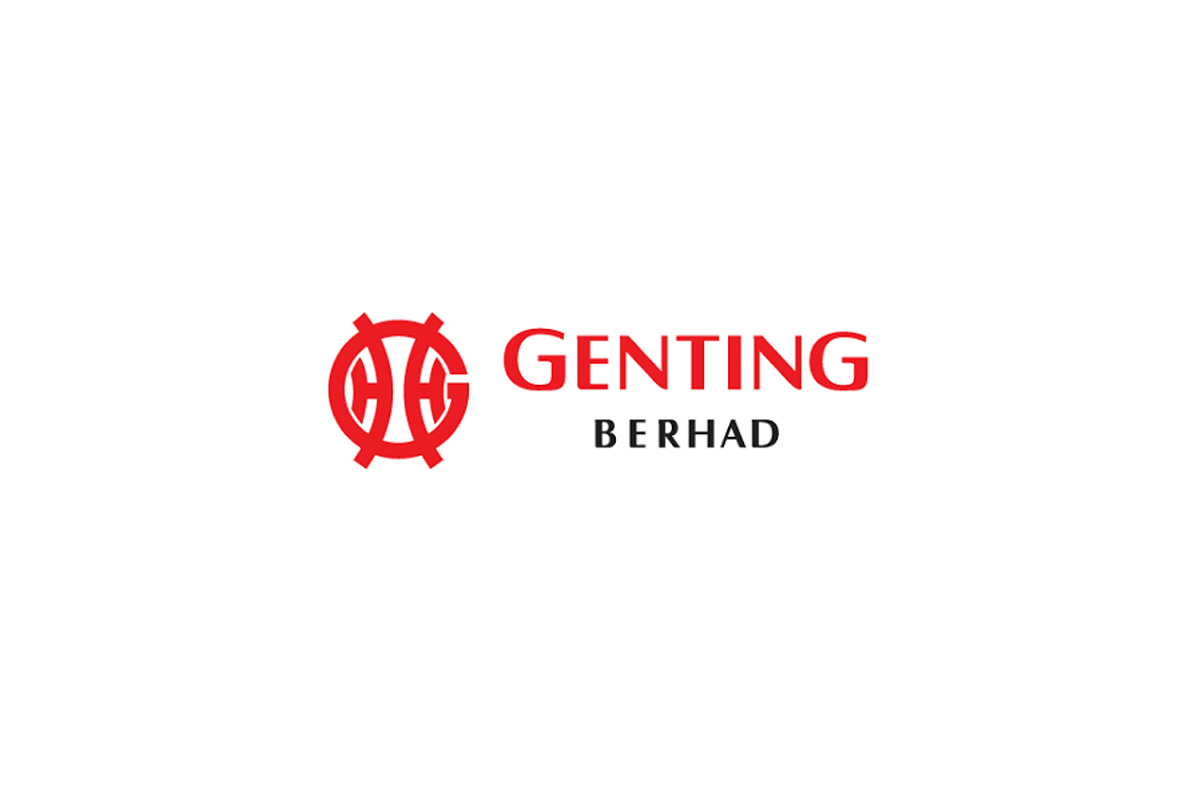 Reading Time:
< 1
minute
Genting Berhad has posted its financial report for the third quarter of 2023, highlighting a 20.39% increase year-on-year in its group revenue to RM7.37bn ($1.57bn).
This improved performance in the group's revenue was contributed mainly by the Leisure & Hospitality Division continuing to recover.
There was a significant increase in the group's net profit from the previous year's third quarter results, seeing them go up 177.16% to RM995m.
EBITDA also saw an increase, going up from RM2.06bn in the third quarter of 2022 to RM2.73bn in the third quarter of 2023, representing an increase of nearly 33%.
Resorts World Sentosa continued to benefit from the sustained recovery of travel and tourism within the region, seeing both revenue and EBITDA increase, while Resorts World Genting recorded higher revenue this quarter due to a higher volume of business registered by its gaming and non-gaming segments; owing to the relaxation of border control as compared to Q3 2022.
Genting mentions that its financial performance for the rest of the 2023 financial year may be impacted by a number of factors, including the continuation of domestic demand employment growth; and the regional gaming market is expected to continue its recovery as airline capacity and air connectivity in the region improves.
The report also mentions that Resorts World Sentosa has collaborated with a local charity organisation called Food from the Heart to fund, to enable the distribution of fresh, locally sourced produce to 2400 underprivileged families across the island over the next three years.
PAGCOR SCORES 99.46% IN GCG 2022 PERFORMANCE EVALUATION SYSTEM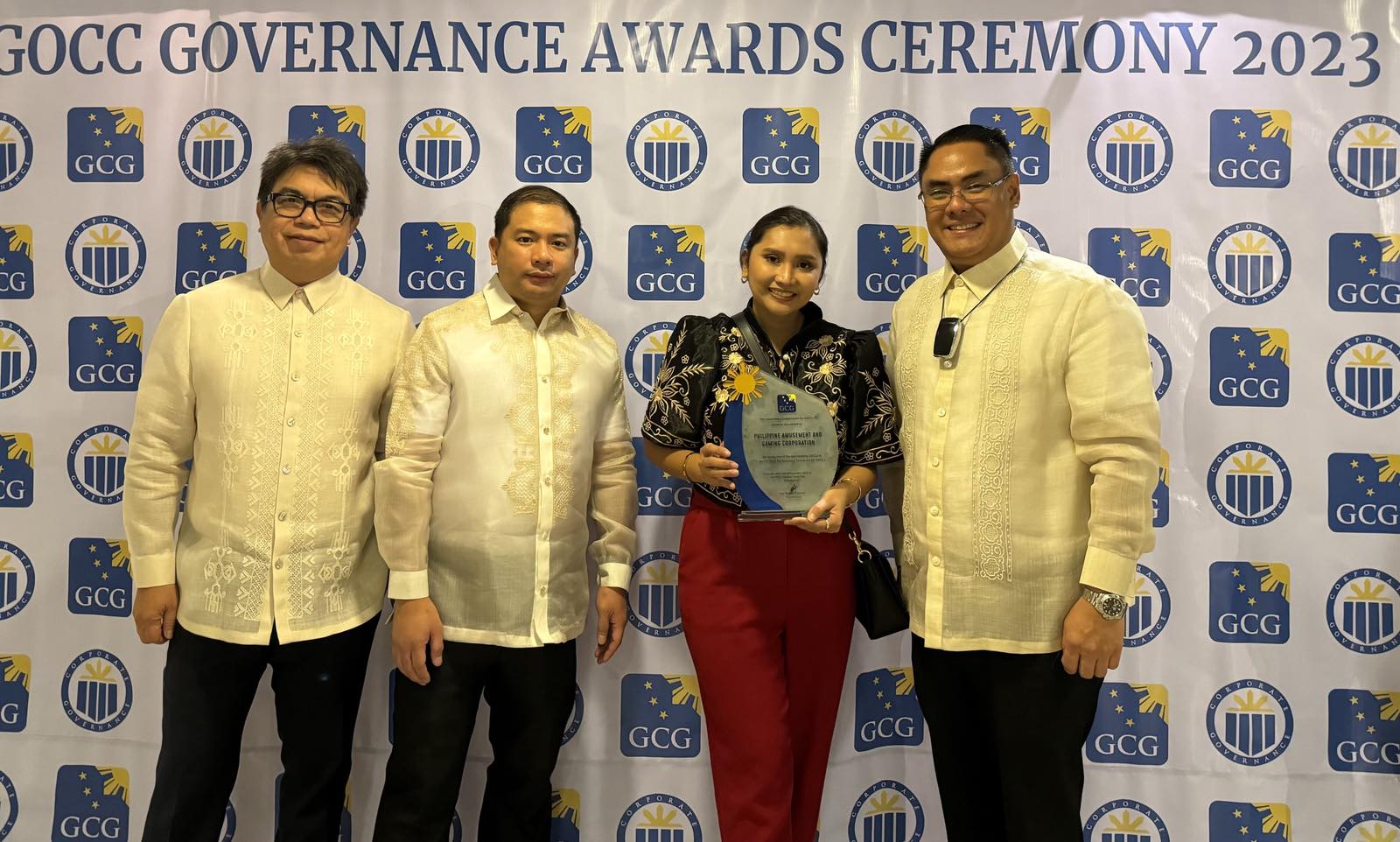 Reading Time:
2
minutes
The Philippine Amusement and Gaming Corporation (PAGCOR) recently received formal recognition from the Governance Commission for GOCCs or GCG for achieving a score of 99.46% in its annual Performance Evaluation System (PES) for 2022.
The score is one of the highest in the history of PAGCOR and was achieved on the first year under the leadership of Chairman and CEO Alejandro H. Tengco, who was appointed by President Ferdinand Marcos Jr. in August 2022.
PAGCOR's score in the 2021 PES was 98.08%, while in 2020 it was 91.38%.
The award for 2022 was received by PAGCOR President and COO Atty. Juanito L. Sañosa during the inaugural GOCC Governance Awards Ceremony on November 20, 2023 at the PICC Complex in Pasay City.
Atty. Sañosa said the award elevated PAGCOR to the ranks of the best performing GOCCs in the country.
"This is truly another proud moment for PAGCOR. While this award serves as a validation of our efforts and hard work, it also inspires us to continuously exceed our past accomplishments – all in the service of our country," he said.
The PES award is a recognition of the unwavering dedication to the highest standards of accountability and efficiency among government-owned and controlled corporations.
In the GCG report, PAGCOR garnered perfect scores in the following categories: Increased Contribution to National Government Coffers and Nation-Building Efforts; Increased Gross Gaming Revenue of the Industry; and Increased Revenue of PAGCOR; among others.
In his keynote speech during the awards ceremony, Executive Secretary Lucas P. Bersamin said GOOCs contributed Php48.68 billion in dividends in 2022, funding some of the most vital government socio-civic projects such as infrastructure, health, education, and others.
"It is beyond question that GOCCs are significant tools in adjuring inclusive economic growth and development for 2022. The Bureau of Treasury recorded Php48.68 billion dividends coming from different GOCCs that are covered under Republic Act 10149," Bersamin noted.
In a statement, GCG Commissioner Atty. Brian Keith F. Hosaka encouraged all GOCCs to work closely together in making the GOCC sector a prime driver in delivering effective and efficient progress for Filipinos.
Aside from PAGCOR, twelve other GOCCs received awards for achieving the highest Corporate Governance Scorecard (CGS) ratings in 2022 while three bagged the CGS Hall of Fame.
Neela Mediatech announces strategic partnership with JioGames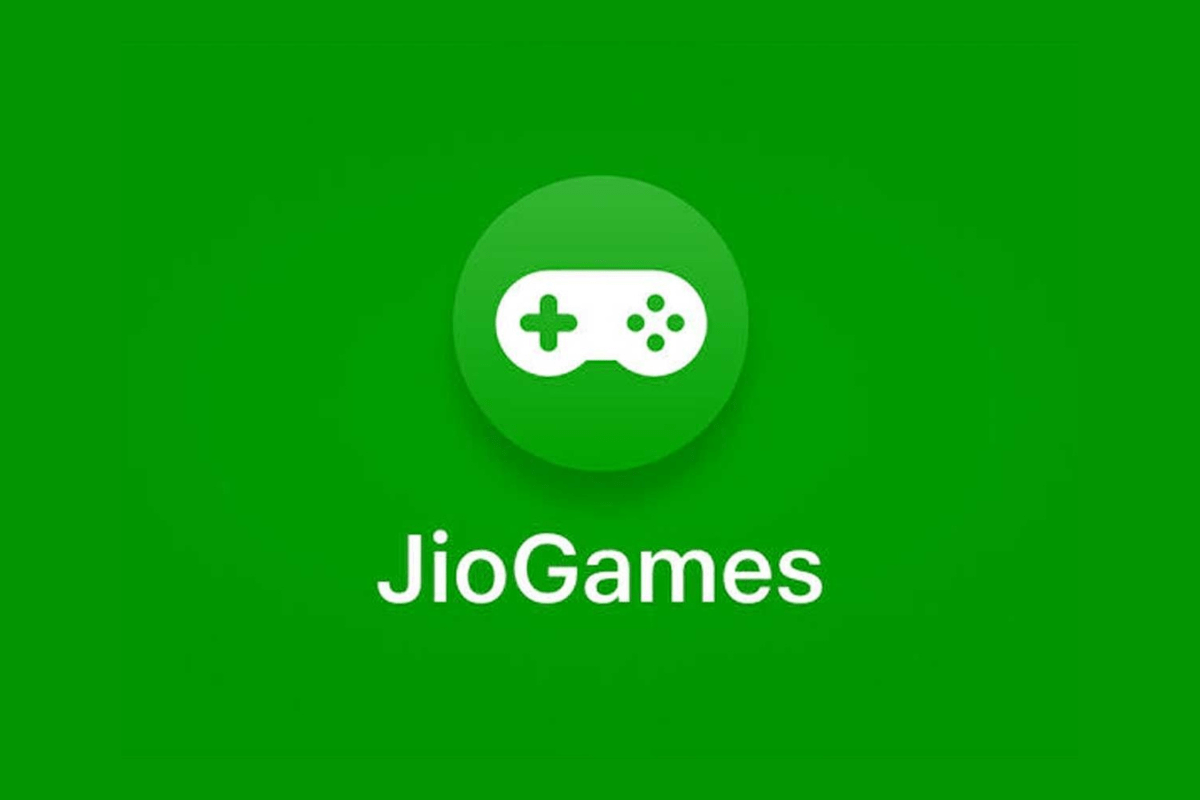 Reading Time:
2
minutes
Neela Mediatech is the gaming, animation, and E-commerce, a business extension of the IP of 'Taarak Mehta Ka Ooltah Chashmah'  
Neela Mediatech's gaming platform TMKOC PLAY, built on the leading IP, Taarak Mehta Ka Ooltah Chashmah has announced a strategic partnership with JioGames. With this partnership, the company aims to roll out 50+ games on the JioGames platform targeting a significant base of Indian mobile and cloud gaming users.
JioGames users will now have the opportunity to enjoy a diverse selection of games centred on the theme of 'TMKOC' and immerse themselves in the roles of their cherished characters from the series. This partnership will enable JioGames to welcome fresh users from the existing audience of over 60 million captivated by the 'TMKOC' intellectual property.
Announcing this partnership, Mr. Asit Modi, Creator, Producer and Managing Director of Neela Film Production and Neela Mediatech, said, "TMKOC and Jio are familiar names in households nationwide, and their user base extends even to the remote corners of cities and towns. Therefore, it's a strategic move to capitalize on each other's strengths. This partnership will facilitate an expansion of our user base, providing an exceptional digital entertainment experience."
Neela Films, the production house recently invested INR 24cr into Neela Mediatech, the gaming, animation and e-commerce business as an extension to Taarak Mehta Ka Ooltah Chashmah IP. The company has recorded 5 million game downloads, and their YouTube rhymes channel has expanded its subscriber base from 1.5 million to 3 million in a brief span. This growth encompasses multiple languages, including English, Hindi, Marathi, Punjabi, Bengali, Bhojpuri and Gujarati.
The platform will host free-to-play games and cloud-based adventures, for both single-player and multiplayer gamers. Bhide Scooter Race, TMKOC Air Hockey, Bhide Pickle Delivery, Gokuldham Kite Flying and Tapu Skating Adventure are the first of many games that are available on the platform.