Gaming Society Announces FanDuel As First Official Sportsbook Partner
Gaming Society, the new platform reimagining sports betting and gaming, announced a new partnership with FanDuel, marking Gaming Society's first official sportsbook partnership. As part of the agreement, FanDuel will sponsor Gaming Society's NFL-focused newsletter, which is distributed every Thursday and examines trending topics on-and-off the field through the lens of sports betting and gamification.
Gaming Society's newsletters focuses on introducing new fans to sports betting through an emphasis on storytelling and betting education, underscoring the company's commitment to making betting more inclusive, accessible and easy to understand for all fans. The NFL-focused newsletter, sponsored by FanDuel, will include regular betting tips and explainers in a weekly segment titled "The Betting Academy," the company's educational vertical.
For both Gaming Society and FanDuel Sportsbook, led by CEOs Jaymee Messler and Amy Howe, responsibly onboarding more women to the betting category is a priority, and the partnership serves as another initiative to help achieve this. Gaming Society's newsletter is also women-led, with an editorial approach crafted to underscore approachability in the rapidly growing betting category.
"At Gaming Society, we are continuing to expand content and engagement features for sports fans, and we are thrilled to partner with FanDuel with a shared goal of making sports betting more inclusive and welcoming to all sports fans, and women fans in particular," says Jaymee Messler, co-founder of Gaming Society. "Through our partnership, we will be able to reach and responsibly onboard new waves of fans to the betting industry."
"FanDuel has driven great awareness among female sports fans – leading into this season, we found that nearly two-thirds of female NFL fans in live sportsbook states were aware of FanDuel," said Amy Howe.  "We are excited to be the first sports betting operator to partner with Gaming Society.  FanDuel knows that women are sports fans, and we want to tap into already established communities that are seeking out sports betting content in environments that speak directly to them."
The newsletter also highlights Bet Club, Gaming Society's new free-to-play NFL betting game where fans can put their knowledge from newsletter stories to the test while competing for prizes in an easily digestible betting format.
Oddin.gg Boosts United States Expansion with Key Licensing Efforts and High-Profile Partnership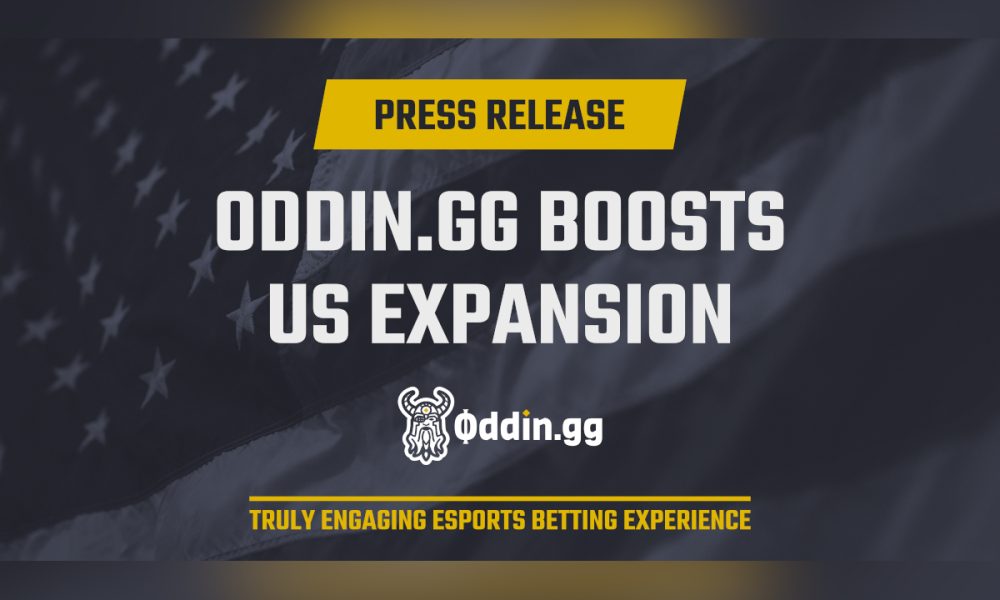 Oddin.gg, a leader in eSports betting, is excited to announce significant strides in its North American expansion. Building on Oddin.gg's existing licenses in Ontario, New Jersey and Colorado, the company is actively pursuing licenses in key states including Ohio, Maryland, Kansas and five more, underscoring their commitment to broadening the company's footprint in the dynamic United States market.
The United States sports betting landscape is evolving rapidly, with regulations varying across states. This complexity makes navigating the legal requirements challenging but also presents a unique opportunity for innovation and growth in eSports betting. The market is projected to see exponential growth, with an estimated betting volume of around US$10 billion by 2025. The goal of Oddin.gg is to be at the forefront of this surge, offering an unparalleled betting experience.
In this ambitious venture, Oddin.gg is thrilled to partner with Bill Pascrell III, a distinguished figure in political and legal circles. His extensive experience as Counsel to the Governor of New Jersey, Passaic County Counsel and a trusted advisor to high-profile political campaigns and officials including John Kerry and United States Senators like Jon Corzine, Frank Lautenberg and Cory Booker, positions him uniquely to navigate the complex regulatory landscape.
"Our pursuit of additional state licenses in partnership with Bill marks a significant advancement in our mission," the co-founder and Chief Executive Officer for Oddin.gg, Vlastimil Venclik, said. "We're not just growing our footprint; we're innovating and enhancing the eSports betting experience, setting new industry standards. This expansion reflects our dedication to providing engaging, reliable and compliant betting services to eSports enthusiasts across the United States. We're excited about what the future holds and are committed to being at the forefront of this rapidly-evolving market. We strive to be the leading force dispelling the misconceptions surrounding eSports betting and vigilant guardian of the integrity not just in North America but globally."
"It is an honor for me to be retained by the number-one choice for eSports betting, Oddin.gg," Pascrell said. "I will be assisting it as outside counsel with licensing and regulatory compliance in North America. Vlastimil Venclik, co-founder and Chief Executive Officer, and Marek Suchar, co-founder and Managing Director, are trail blazers in the eSports betting market. Vlastimil and Marek have tremendous reach and the best odds feed and risk management as a major B2B provider. The recent decision to expand the reach into the North American market by pursuing faster licensing in more jurisdictions in the United States has generated incredible interest in the ever-growing eSports betting market."
The company's goal goes beyond market presence. The aim is to create a richer, more engaging betting environment, tapping into the potential of a market ripe for transformation. This journey is about setting new benchmarks in eSports betting and creating lasting impacts that resonate with their users nationwide. Other news on how Oddin.gg continues to break new ground in the United States eSports betting scene will follow.
Expanse Studios Forges Super Prospective Media Partnership with SlotsOnlineCanada.com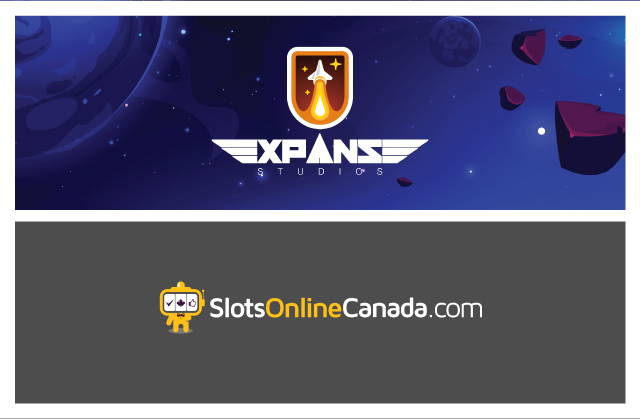 In its latest stride toward expanding its digital footprint, Expanse Studios has entered into an exciting media partnership with SlotsOnlineCanada .com, a trusted and Canada's most renowned online resource dedicated to guiding local slot enthusiasts.
A Canadian Authority on Slots
SlotsOnlineCanada.com, with over a decade of presence, has become a cornerstone for Canadian players seeking insightful slot reviews and a chance to play online slots for free. The site distinguishes itself with contributions from notable gambling experts. The website stands out as the authentic go-to site for Canadian players, offering unbiased reviews and gaming insights.
A Series of Exciting Collaborations
This partnership with Expanse Studios is a continuation of Expanse's streak of significant alliances in the gaming world, underscoring a shared commitment to providing top-notch gaming experiences. SlotsOnlineCanada.com has already showcased Expanse Studios' innovative slots, including "Wild Icy Fruits" and "Clown Fever Deluxe", with in-depth reviews that players have found invaluable.
"We are thrilled to partner with SlotsOnlineCanada.com and bring our slot games into the spotlight for Canadian players," said Damjan Stamenkovic, CEO of Expanse Studios. "SlotsOnlineCanada.com's expertise and authoritative voice in the Canadian market make them the perfect platform to showcase our exciting gaming portfolio and ongoing expansion onto Americas."
"It is with great excitement that we welcome this new collaboration with Expanse Studios. They have produced some super exciting online slots games, and slot players in Canada will now have the opportunity to read our Expanse game reviews and find how to play these exciting slots when they visit our site" said Gayle Mitchell, one of the leading online casino experts at OnlineSlotsCanada.
SlotsOnlineCanada.com was established over 10 years ago to help Canadian slots players choose the best online slots and casinos. They offer detailed slot reviews and allow players the opportunity to play online slots games for free before committing to play for real money. Their team of expertise include Gayle Mitchell who is a seasoned gambling author and writer in Canada and also John Grochowski, who has been one of the world's most prolific casino writers since launching a weekly Gaming column in the Chicago Sun-Times in 1994.
BCLC Marks Multiculturalism Week with Introduction of New Inclusive Holiday Program for Employees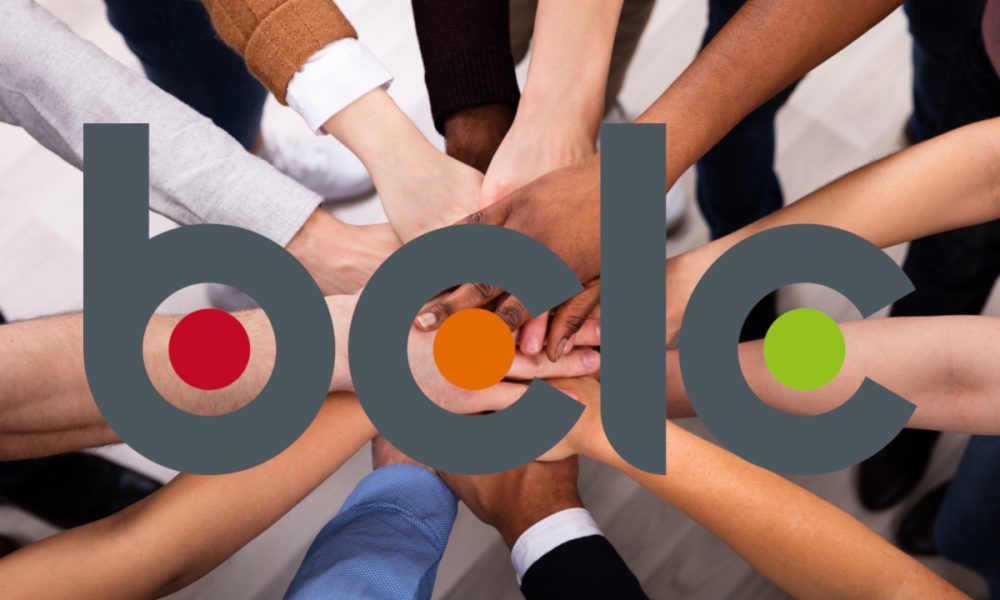 In recognition of our diverse workforce, the British Columbia Lottery Corporation (BCLC) has introduced a new program offering employees the flexibility to substitute up to six BCLC-observed statutory holidays in a calendar year for other days that have personal, cultural or religious significance to them.
This announcement coincides with British Columbia's multiculturalism week and is BCLC's latest enhancement to advance diversity, inclusion and belonging within the organization.
"As an employer, we recognize that there is no 'one size fits all' approach when it comes to holidays and, as our work with diversity, inclusion and belonging moves forward, so must our approach to our practices," the Chief People Officer for the BCLC, Sandy Austin, said. "This is another important step to build inclusive, equitable and safe workplaces and communities and we're encouraging other employers to reach out to us to learn more."
To further advance diversity, inclusion and belonging, the BCLC, guided by dedicated employee resource groups, is building inclusive policies, processes and structures to promote a safe, equitable and barrier-free environment where employees can thrive.
"This program acknowledges the individual values and beliefs of our employees and celebrates that," the Diversity, Inclusion and Belonging Manager for the BCLC, Madhavee Inamdar, said. "We are incredibly fortunate to have such a diverse workforce and are honouring that diversity and reaffirming our commitment to fostering an inclusive culture at BCLC where all employees feel that they are seen, valued and belong."
One exception to the substitution options is the National Day for Truth and Reconciliation. In line with our commitment to lasting and meaningful reconciliation, this day must be observed by all employees on September 30 of each year.
To learn more about how the BCLC is working to advance diversity, inclusion and belonging, visit Corporate.BCLC .com.