Las Vegas Sands Reports First Quarter 2020 Results
Reading Time:
3
minutes
For the quarter ended March 31, 2020 (Compared to the quarter ended March 31, 2019)
– Greatest Priorities Remain the Safety and Security of Team Members and Guests and Support for Local Communities in Macao, Singapore and Las Vegas
– The Company will Continue Previously Announced Capital Expenditure Programs in both Macao and Singapore
– Strong Balance Sheet Positions the Company Well to Invest in Future Growth Opportunities
Las Vegas Sands Corp. (NYSE: LVS), the world's leading developer and operator of convention-based Integrated Resorts, reported financial results for the quarter ended March 31, 2020.
"The impact of the Covid-19 pandemic on our business has been unprecedented, and I have never seen anything like it in my over seventy years in business," said Sheldon G. Adelson, chairman and chief executive officer. "Our greatest priority during this difficult time remains our deep commitment to supporting our team members and to helping those in need in each of our local communities of Macao, Singapore and Las Vegas.
Despite these circumstances, our balance sheet strength will enable us to emerge from this pandemic with all our promising future growth opportunities fully intact. We remain extremely optimistic about an eventual recovery of travel and tourism spending across our markets, as well as our future growth prospects. We are fortunate that our financial strength will allow us to continue to execute our previously announced capital expenditure programs in both Macao and Singapore, while continuing to pursue growth opportunities in new markets."
Net revenue was $1.78 billion, a decrease of 51.1% from the prior year quarter. Operating income decreased 94.3% to $55 million. Net loss in the first quarter of 2020 was $51 million compared to net income of $744 million in the first quarter of 2019. Consolidated adjusted property EBITDA was $437 million, a decrease of 69.9% from the prior year quarter.
The company paid a quarterly dividend of $0.79 per common share on March 26, 2020. The company has suspended its quarterly dividend program due to the impact of the novel coronavirus ("COVID-19") pandemic.
Sands China Ltd. Consolidated Financial Results
On a GAAP basis, total net revenues for SCL decreased 65.1%, compared to the first quarter of 2019, to $814 million. Net loss for SCL was $166 million, compared to net income of $557 million in the first quarter of 2019.
Other Factors Affecting Earnings
Interest expense, net of amounts capitalized, was $131 million for the first quarter of 2020, compared to $141 million in the prior-year quarter. The decrease resulted from our weighted average borrowing cost in the first quarter of 2020 decreasing to 4.2%, compared to 4.6% during the first quarter of 2019.
Our income tax expense for the first quarter of 2020 was $25 million, compared to $85 million in the prior year quarter. The tax rate for the first quarter of 2020 was primarily driven by a 17% statutory tax rate on our Singapore operations.
Balance Sheet Items
Unrestricted cash balances as of March 31, 2020 were $2.60 billion.
The company has access to $3.93 billion available for borrowing under our U.S., SCL and Singapore revolving credit facilities, net of outstanding letters of credit.
As of March 31, 2020, total debt outstanding, excluding finance leases, was $12.30 billion.
Capital Expenditures
Capital expenditures during the first quarter totaled $320 million, including construction, development and maintenance activities of $241 million in Macao, $33 million in Las Vegas and $46 million at Marina Bay Sands.
Conference Call Information
The company will host a conference call to discuss the company's results on Wednesday, April 22, 2020 at 1:30 p.m. Pacific Time. Interested parties may listen to the conference call through a webcast available on the company's website at www.sands.com.
About Las Vegas Sands Corp. (NYSE: LVS)
Las Vegas Sands is the world's pre-eminent developer and operator of world-class Integrated Resorts. We deliver unrivaled economic benefits to the communities in which we operate.
Sands created the meetings, incentives, convention and exhibition (MICE)-based Integrated Resort. Our industry-leading Integrated Resorts provide substantial contributions to our host communities including growth in leisure and business tourism, sustained job creation and ongoing financial opportunities for local small and medium-sized businesses.
Our properties include The Venetian Resort and Sands Expo in Las Vegas and the iconic Marina Bay Sands in Singapore. Through majority ownership in Sands China Ltd., we have developed the largest portfolio of properties on the Cotai Strip in Macao, including The Venetian Macao, The Plaza and Four Seasons Hotel Macao, Sands Cotai Central and The Parisian Macao, as well as the Sands Macao on the Macao Peninsula.
Sands is dedicated to being a good corporate citizen, anchored by the core tenets of serving people, planet and communities. We deliver a great working environment for our team members worldwide, drive social impact through the Sands Cares charitable giving and community engagement program and lead in environmental performance through the award-winning Sands ECO360 global sustainability program. To learn more, please visit www.sands.com.
SOURCE Las Vegas Sands Corp.
NJ Online Casinos Acquires The Domain NJ-Online-Casinos.io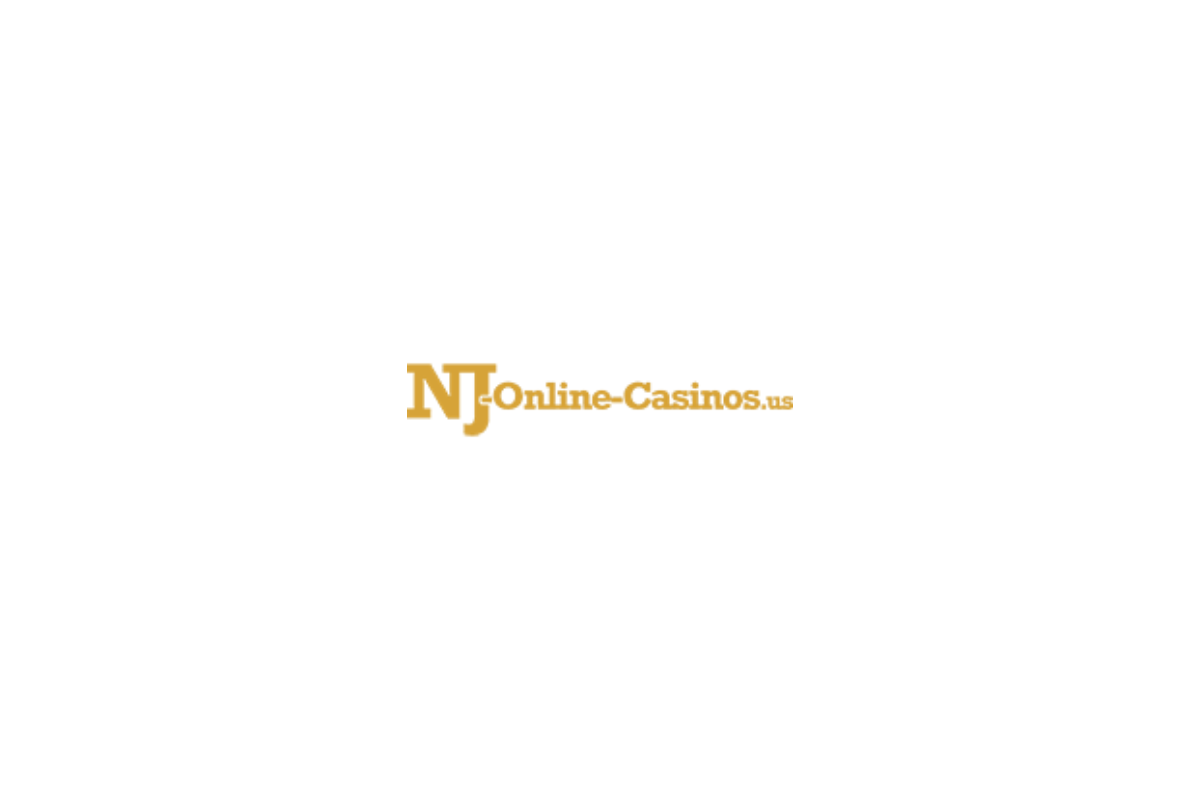 NJ online casinos, a website that lists and reviews all the regulated online gambling sites and casinos in New Jersey, is proud to announce that it has now acquired the domain nj-online-casinos.io.
The website is well established and relied upon by the online New Jersey gambling community for its unbiased, honest, and comprehensive reviews of online casinos that legally operate within the state. With the procurement of the new domain, NJ Online Casino hopes those seeking access to the latest promotions and bonuses offered at New Jersey casinos will discover the website and its extensive resource of gambling sites more easily.
NJ Online Casinos provides visitors to its website with an extensive list of the available online casinos in New Jersey and guides them through the ideal options to pick based on their unique preferences. These include casinos with a wide variety of casino games, such as blackjack, poker, or baccarat, the sites with the best promotional codes or welcome bonuses, and those that offer the most accessibility for users by additionally offering mobile versions of their websites or as downloadable apps.
A spokesperson from NJ Online Casinos said, "Considering all the online casinos New Jersey has to offer, it's not a surprise that people from other states are willing to travel to NJ to play. NJ casino online experience is something pretty unique. There are so many online NJ casino rooms with different characteristics that it is almost impossible to rank them. Thanks to the huge number of online casinos, the number of casino games and online slots NJ has to offer is simply incredible."
As well as its guidance on the most lucrative or immersive online casino to join in New Jersey, NJ Online Casinos also has a useful section on its website that is devoted to showing visitors the warning signs for non-reputable gambling sites and how to easily spot casinos that do not have a license to operate in New Jersey.
This commitment to user safety is furthered in the website's specialized section that discusses the most effective ways to set gambling limits (by placing a credit card limit, for example), as well as the true incentive of casinos' bonus offers, such as referral bonuses, welcome bonuses or no-deposit bonuses and what common terms utilized on gambling sites mean, like RTP (return to player.)
Gaming Americas Weekly Roundup – September 25-October 1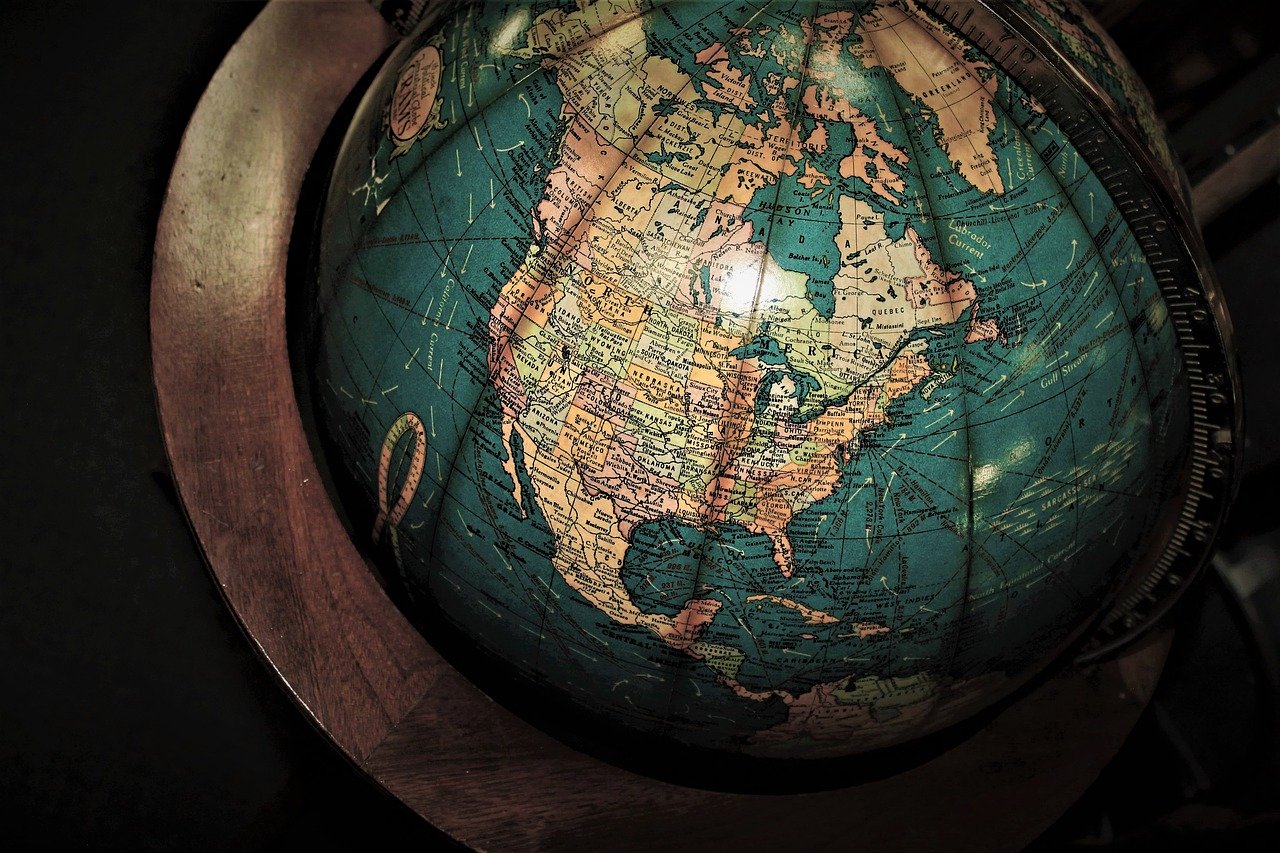 Reading Time:
2
minutes
Welcome to our weekly roundup of American gambling news again! Here, we are going through the weekly highlights of the American gambling industry which include the latest news, new partnerships and new appointments. Read on and get updated.
Latest News
FanDuel Casino announced the second instalment of its "Winning is Undefeated" ad campaign across TV, social and contextual OOH. FanDuel Casino is also premiering a new exclusive game, Fort Knox Cleopatra.
The Connecticut Lottery Corporation has announced it will open a new retail sports betting facility at the City of Bridgeport's Total Mortgage Arena, the home of the New York Islanders' AHL affiliate, the Bridgeport Islanders. The sports bar and sportsbook will be open daily, regardless of whether the arena is holding an event.
BetMGM announced the new BetMGM Sportsbook at The Banks is officially open in downtown Cincinnati. Relocating from its temporary Great American Ball Park location, the permanent BetMGM Sportsbook at The Banks is a state-of-the-art facility at the corner of Second Street and Joe Nuxhall Way in the area formerly occupied by Galla Park.
Genius Sports Limited has unveiled BetVision, the world's first immersive sports wagering experience that brings live streams together with integrated bet slips, statistical insights and real-time augmentations within a single interactive player. Genius Sports is launching BetVision with NFL live games in the US.
Everi Holdings will highlight its national, tribally linked, Class II, bingo network, Bingo Treasures, at the 23rd annual Global Gaming Expo October 9-12 at booth #150. The Bingo Treasures network is anticipated to launch in early 2024. Everi will market and promote Bingo Treasures to its Class II customer base, alongside other Everi assets, systems and teams to expedite customer onboarding, marketing and launch processes over the coming months.
Churchill Downs Incorporated announced the opening of the newest Rosie's Gaming Emporium in Emporia, Virginia (Rosie's Emporia). Rosie's Emporia is located on West Atlantic Street, convenient to Interstate 95 and features 150 Historical Racing Machines (HRMs), simulcast horse racing, a restaurant and bar.
Partnerships
BetMGM and Kindbridge Behavioural Health announced a groundbreaking programme in Colorado revolutionising the way problem gamblers access essential mental health services. The first-of-its-kind partnership will empower self-excluded players with direct access to comprehensive mental health assessments and group support services.
Knightscope has announced that it has signed an agreement with PENN Entertainment to offer Knightscope technologies to its 43 gaming and racing properties nationwide.
Galaxy Gaming Inc. has announced that they will deliver Galaxy Operating System (GOS) as the table games system for 50+ ships across the globe with Carnival Corporation & plc, the world's largest leisure travel company.
Appointments
Bally's Corporation announced the appointment of Don Westcott as SVP, Global Chief Compliance Officer, and Tammi Barlow as Inaugural VP of Global Responsibility and Social Impact. Don Westcott is a compliance leader with more than 25 years of experience within the financial technology and gaming industries. Tammi M. Barlow has over a decade of experience building and managing responsible gaming and corporate social responsibility programmes for companies in the gaming industry.
Win Systems has announced the addition of Hunter Kampf as Sales Director Systems & Gaming USA to further boost its growth in the region. Hunter has a track record of leadership positions in well-known companies in the industry.
Harrah's Gulf Coast Pays Out Unforgettable $538,530 Jackpot Win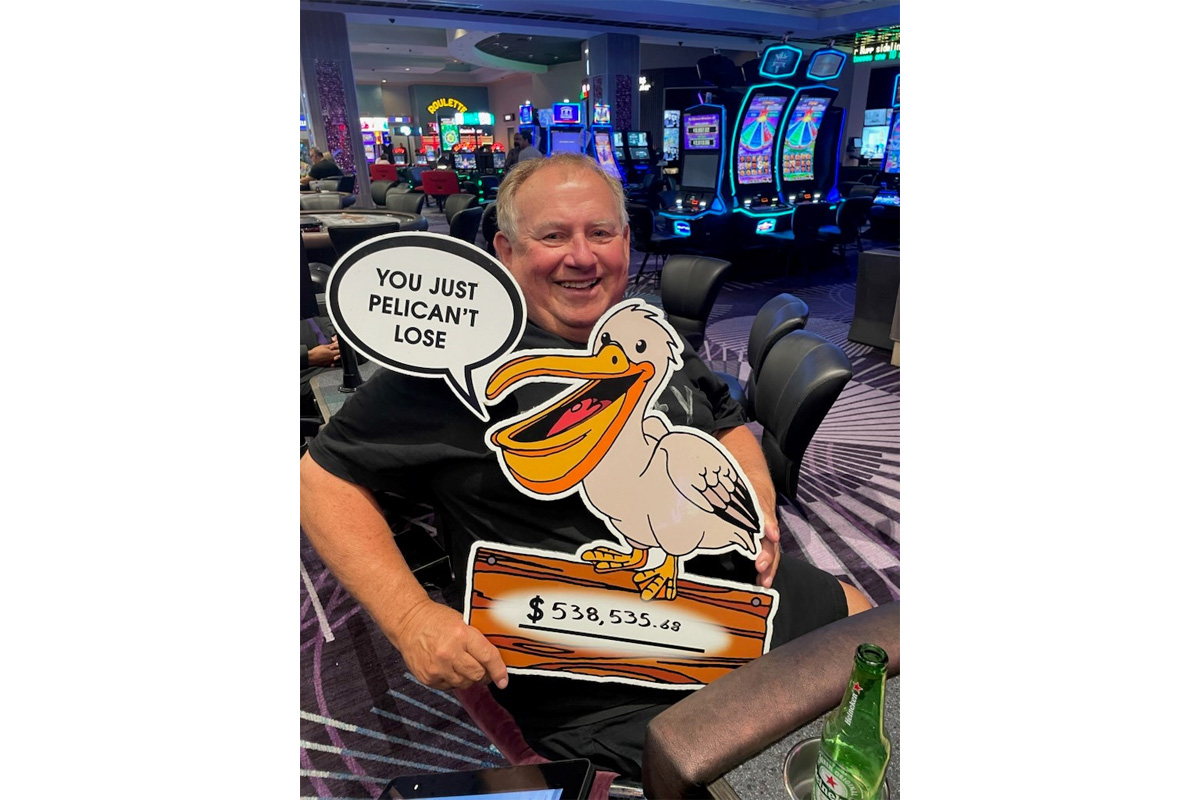 Harrah's Gulf Coast casino recently played host to a huge jackpot win when Alan S. struck gold on a progressive table game, pocketing an eye-watering $538,535 in winnings.
The excitement and disbelief of the win were palpable, with onlookers cheering and high-fiving an elated Alan, who was in shock at his unexpected fortune.
When it comes to progressive jackpots, Harrah's Gulf Coast is in a league of its own and is the proud hub of the largest progressive jackpots in Mississippi. Harrah's Gulf Coast is part of the Caesars Entertainment network, connecting it with four sister properties in Mississippi. This remarkable partnership brings players the opportunity to participate in shared progressive jackpots that grow and expand with every bet placed – leading to jaw-dropping payouts and heart-pounding wins!
This life-changing jackpot win has left Alan reeling! One thing's for sure, his lucky day at Harrah's Gulf Coast casino will always be a moment he'll never forget.