NetBet Casino joins forces with Revolver

LONDON, Nov. 07, 2023 (GLOBE NEWSWIRE) — NetBet Casino – one the leading online global casinos – has announced a partnership with Revolver that will see their best titles added to NetBet's game library.
Revolver is a major iGaming developer and provider that offers over 20 different Slot Machine games to players – each with their own unique twist on the popular casino game.
As a result of this exciting partnership, NetBet players can now enjoy Revolver's most exciting games – Irish Coins, Thor of Asgard and Badlands. Each of these titles combines uniqueness with cutting edge technology – ensuring players are kept entertained during their time on the website.
This new partnership means that NetBet can reinforce its position as a supplier of exciting games, while also reaffirming its commitment to responsible gambling.
NetBet's PR manager, Claudia Georgevici, said: "We are delighted to partner with Revolver and bring their outstanding games to our players. The exceptional gaming experiences on offer makes them the ideal partner for a successful business relationship."
Revolver's CEO, Ryan Lazarus, exclaimed, "NetBet is a formidable brand we've had our eye on for a while, and we're absolutely thrilled to now be a part of the games offering to their players! We eagerly anticipate a long and incredibly fruitful partnership ahead!"
NetBet players can now explore the thrilling new titles from Revolver by visiting the official NetBet website.
For more information contact [email protected]
NetBet Casino Now Features IGT PlayDigital Content

GREECE, Athens, Nov. 27, 2023 (GLOBE NEWSWIRE) — NetBet has entered into a content supply agreement with IGT PlayDigital, one of the largest and best-known iGaming suppliers. The addition of such a major provider is a stark and tangible proof that NetBet is constantly evolving and not resting on its laurels.
This new partnership is a perfect opportunity to showcase IGT PlayDigital's high-performing content such as Cash Eruption and Cleopatra to our players in Greece. As NetBet is committed to ensuring that all our customers are entertained responsibly, legally and safely. Working with such an established company is an excellent opportunity that contributes and assists in such a direction.
Claudia Georgevici, Public Relations Manager of NetBet Greece, said: "We are delighted to announce our content partnership with IGT PlayDigital and offer the company's excellent services and high-performing games to our players in Greece. It is our simultaneous commitment to ensure that our customers play responsibly while having fun in a safe and secure environment."
For more information contact [email protected].
7777 Gaming Extends NetBet Deal in MGA Markets and Mexico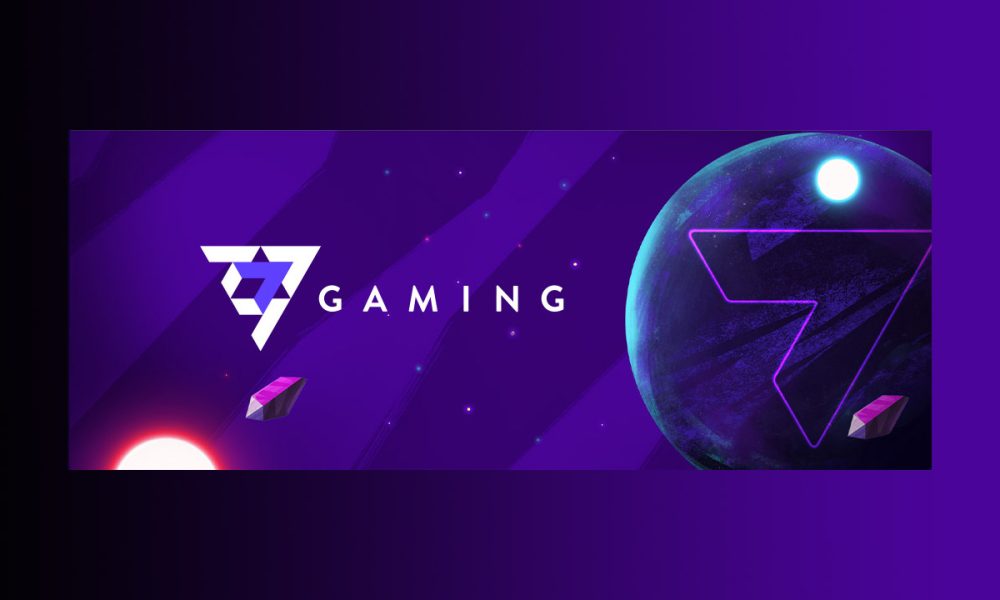 7777 gaming has expanded a collaboration with NetBet to secure growth across .com markets, in addition to expanding across the Mexican online gaming space.
Following an initial alliance focused toward the Romanian region earlier in the year, the iGaming supplier's latest venture concerns Malta Gaming Authority covered regions as well as the aforementioned Latin American region.
Under the jurisdiction of the Malta Gaming Authority (MGA), this collaboration brings more than 40 of 7777 gaming's certified games to NetBet.com, promising an unparalleled gaming experience for players in the region. The Mexican audience can now enjoy the unique and innovative content of 7777 gaming on NetBet.mx, with over 80 games available for this jurisdiction.
NetBet, a well-established and reputable online operator, has expanded its portfolio by integrating 7777 gaming's diverse range of casino games.
Elena Shaterova, CCO at 7777 gaming, said: "We are thrilled to go live with NetBet in their operations under the MGA jurisdiction and in Mexico, further expanding our reach with this world-class operator. This partnership strengthens our commitment to providing top-tier gaming experiences to players worldwide. After commencing our collaboration with NetBet in Romania earlier this year, we are confident the players will be delighted by the quality and variety of our offerings in the MGA jurisdiction and the Mexican market as well."
The MGA jurisdiction ensures that players can enjoy a secure and fair gaming environment while exploring a wide selection of 7777 gaming's popular titles, such as Club Mr. Luck, Cash 100, Zeus, Sea of Treasure, and much more.
With this expansion into MGA jurisdiction and Mexico, 7777 gaming continues to strengthen its position as a leading provider of online casino games on a global scale, promising even more thrilling gaming experiences for players worldwide.
NetBet Casino joins forces with BF Games

ATHENS, Greece, Oct. 31, 2023 (GLOBE NEWSWIRE) — NetBet has come to an agreement with BF Games and presents its licensed games to the Greek audience. Here at NetBet we always try to be one step ahead and we believe that our cooperation with a company of this magnitude will help in such a direction.
BF Games is a relatively new but highly evolving company (founded only in 2013). Its dedication to providing its customers with the best services has already been recognized: BF Games has been nominated for the AffPapa iGaming Awards 2023, just 10 years after its foundation.
At NetBet we understand the size of BF Games and the purpose it is dedicated to and serves in the best possible way. Our mission at NetBet is to ensure that all of our customers are entertained in a responsible, legal and safe manner. The partnership with BF Games aims to achieve exactly that goal: more fun for our players in a fully secure environment.
Claudia Georgevici, Public Relations Manager of NetBet Greece, said: "Joining forces with BF Games allows us to showcase our ongoing commitment to provide the best possible entertainment in iGaming. Being nominated for such a prestigious award this year is a testament to the quality of BF Games and we look forward to bringing the best to our players in Greece."
NetBet players can now explore BF Games' exciting new titles.
For more information contact [email protected]