MLB Announces its Support for California's Online Sports Betting Initiative
Major League Baseball (MLB) announced its support of an initiative that would authorize online sports betting in California, becoming the first major sports league to take sides in the high-stakes battle between bookmaking giants and the state's powerful tribal gaming operators.
Two primary sports betting initiatives are on the November ballot. Proposition 26 would restrict betting to in-person only at tribal casinos and four horse racing tracks. Proposition 27 would allow online sports betting.
MLB is supporting Proposition 27, The California Solutions to Homeless and Mental Health Act. It is backed by a coalition of sportsbook operators, including DraftKings and FanDuel. A percentage of the revenue from Proposition 27 would be dedicated to fighting the homeless crisis in California.
DraftKings and FanDuel are among MLB's official betting partners. MLB, which has five franchises in California, has been an advocate of sports betting legalization since the U.S. Supreme Court in 2018 struck down the Professional and Amateur Sports Protection Act of 1992.
"As legalized sports betting continues to expand across the country, Major League Baseball remains committed to protecting the integrity of its games and creating a safe experience for fans who wish to wager on those games," the MLB said in a statement.
Proposition 27 – the only measure on California's upcoming ballot that would authorize and regulate online sports betting – includes strong integrity provisions designed to help MLB carry out those commitments.
"The measure would, for example, (1) require sports book operators to notify leagues of suspicious wagering activity, (2) allow leagues to propose restrictions on betting markets that are particularly susceptible to manipulation, and (3) facilitate other forms of integrity-related cooperation between the state, leagues, and operators. MLB believes that Prop 27 has the safeguards to create a safe and responsible online sports betting market in California – a state with millions of MLB fans looking for alternatives to illegal offshore betting sites."
Proposition 26, The California Sports Wagering Regulation and Unlawful Gaming Enforcement Act, is supported by a coalition of tribes, led by Pechanga.
"A large and growing coalition of Indian Tribes, social justice advocates, teachers, parents, homeless and mental health advocates, business, public safety and labor leaders all strongly oppose Prop 27. The measure would legalize a massive expansion of online gambling that will turn every cell phone, laptop, gaming console and tablet into a gambling device. Worse, there's no fool-proof way to ensure kids aren't gambling online. The out-of-state gambling corporations funding Prop 27 wrote it so they take 90% of the profits out of state, leaving little for California. We're confident voters will reject this deceptive, dangerous measure in November," Kathy Fairbanks, spokesperson for Yes on 26 and No on 27 campaigns, said in a statement.
BET99 selects GeoComply as its new geolocation provider in Ontario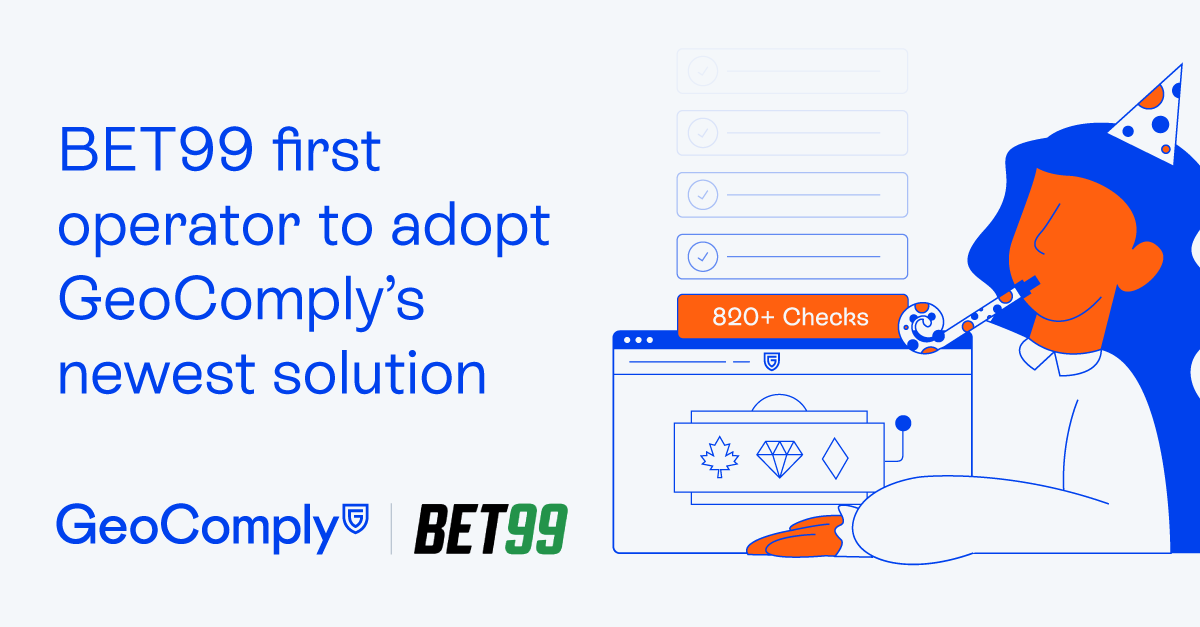 GeoComply Solutions Inc., a leading provider of cutting-edge anti-fraud and geolocation solutions, today announced that Canadian online sportsbook BET99 has chosen GeoComply as its geolocation supplier for Ontario, Canada.
The Canadian-focused sportsbook is determined to provide the very best customer experience with gold-standard geolocation solutions for desktop and mobile that help increase pass rates, detect fraud, and boost gross gaming revenue.
BET99 Chief Technology Officer Paul Nyzuk commented, "We are excited to partner with GeoComply. They have more experience than any other geolocation provider and a commitment to innovation, as evidenced by GeoComply's new No Download Browser Solution. Our priority is ensuring the best player experience while achieving the highest standards in compliance. GeoComply's cutting-edge technology brings tremendous efficiencies so BET99 can achieve these goals."
GeoComply's new solution allows mobile and desktop players to validate their location in one click without leaving the page or downloading a companion app or plugin, thus removing a player pain point and boosting conversion.
GeoComply Senior Vice President Lindsay Slader added: "We are thrilled that Bet99 has adopted our new technology, which makes geolocation compliance easier than ever for players and easier than ever for BET99 to integrate, helping to keep them compliant, profitable and safe."
GeoComply's no-download desktop and mobile solution can help protect operators at all stages of the player journey, from registration to deposit and withdrawal, with fraud solutions that detect spoofing devices, account takeovers, bonus abuse, and other forms of fraud. Operators can proactively mitigate location and payment fraud with deposit and withdrawal checks and extra data review points.
Gaming Innovation Group powering Goldenpark expansion into Ontario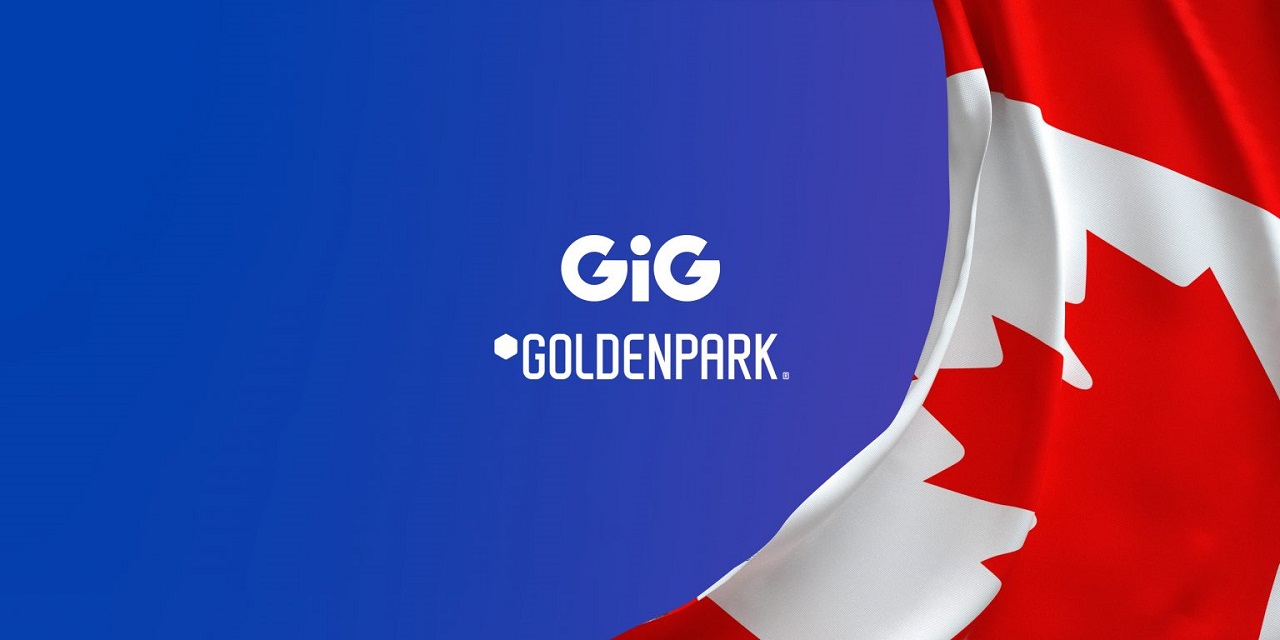 Gaming Innovation Group (GiG), has announced an agreement for its multiple award winning platform to power Goldenpark into the Ontario regulated online market, expanding on a strong existing partnership between the two and marking the first deal for the brand outside of the Iberian peninsula.
As an established GiG partner, Goldenpark will look to build on its online foothold in Spain and a recently launched licence in Portugal. With five GiG partners already either live or in development in Ontario, Goldenpark will look to leverage GiG's vast experience and innovative technology in the region, to grow and deliver a strong localised and personalised customer experience.
GiG has placed significant value on the strength of harvesting relationships with its partners, with open, bespoke and tailorable technology, and access to over 30 regulated markets with 8 more in the development pipeline, placing brand control in the operators hands for the first time.
The Ontario Province's market opened in April 2022, and has since generated an estimated C$35.6bn ($26.41bn) in total wagers as of the end of July '23. With approximately C$1.4bn ($1.04bn) in total gaming revenue and over 1.6m monthly players covered by 40-plus licensed operators, according to iGaming Ontario (iGO).
Marcel Elfersy, CCO of GiG said: "The Ontario online market is a significantly strong one for GiG, and as a valued existing partner we're delighted to be able to take Goldenpark into North America for the first time. It's a testament to the strength and flexibility of our offering, and the relationship we've built with Goldenpark that we are able to explore and grow new opportunities together."
José Giacomelli, Consejero Delegado of MGA Online Division, said: "One of Goldenpark's biggest challenges for 2024 is the launch of our Ontario operation. Ontario represents a vibrant and rapidly growing market, and we believe that together with GiG, Goldenpark will meet its goals. This agreement signifies not just a geographical expansion, but also an evolution in how both companies envision the future, seize opportunities, and tackle challenges. As always, our core commitment is to our customers and to delivering top-tier solutions, and we are confident that this partnership will allow us to further elevate that standard."
Greentube expands reach in Ontario with Mobinc deal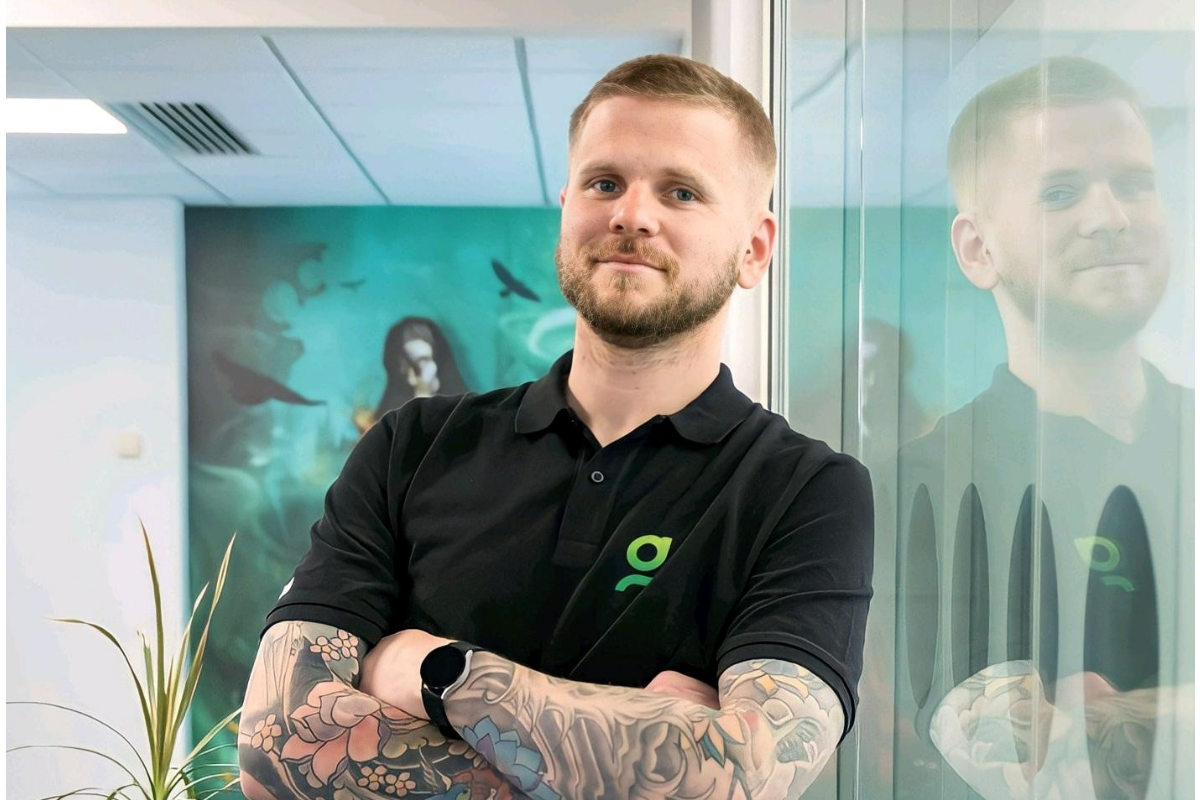 Greentube, the NOVOMATIC Digital Gaming and Entertainment division has taken its content live with Mobinc in Ontario to further its reach in the province.
The dynamic provider's flagship brand Conquestador entered the regulated Canadian province this year and is already proving popular with Ontarian casino fans.
The offering has now been enhanced, with local players able to pit their wits against a wide array of new slots by Greentube, including the Diamond Cash and Diamond Mystery series, titles featuring the popular Win Ways Mechanics, and the famous Book of Ra collection.
Games from Greentube are also now available to operators looking to enter the Ontario market with their own brand via Mobinc's White Label Solution.
Jordan Wall, Key Account Manager at Greentube, added: "Mobinc is a logical partner for Greentube in regulated markets like Ontario and we are excited about opportunities the cooperation presents for both companies.
"Our content has been performing strongly in North American markets and with the region being a core focus for us, we are thrilled to further our reach through this partnership."
Alex Bolton, Casino Manager at Mobinc, said: "Greentube's games have always been popular in land-based jurisdictions, and we're pleased to have reached an agreement to host them in Ontario.
"In licenced markets like Ontario it is important to have not only the latest games but also acclaimed titles that have attracted followers for years. We now have both to offer our players and partners."