British Esports Signs Historic Partnership Agreement with Saudi Esports Federation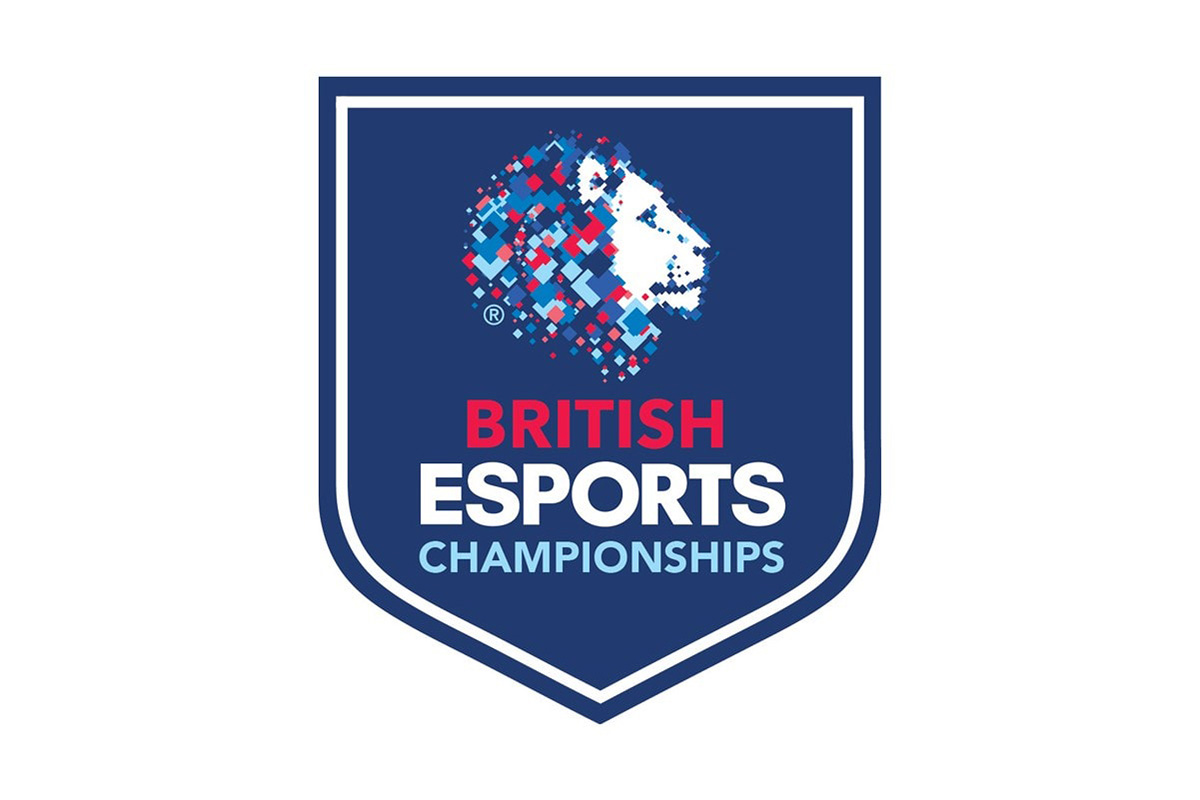 Reading Time:
2
minutes
British Esports, the national body for esports in the UK, announced a historic partnership with the Saudi Esports Federation, the regulating body in charge of nurturing elite gaming athletes and developing the gaming community and industry in Saudi Arabia, marking a significant step towards advancing the global esports industry.
This landmark collaboration is being signed at the same time as the UK Department for Business and Trade takes its first Esports Trade Mission to the Kingdom of Saudi Arabia with the aim of fostering connections and exploring opportunities in the Saudi Arabian esports landscape.
Both esports federations have formally committed to working together to elevate esports to new heights under the agreement. The partnership commenced alongside an exclusive reception in Riyadh, hosted by the UK Ambassador Neil Crompton with HRH Prince Faisal Bin Bandar bin Sultan, Chairman of the Saudi Esports Federation and Chester King, CEO, British Esports attending.
The partnership's key initiatives will encompass a wide range of projects, events and activations designed to cultivate esports talent, through immersive cultural exchange programmes, internships, mentorship, bootcamps, esports training programmes, educational initiatives and collaborative research projects.
Part of the agreement, will see British Esports and Saudi Esports host home and away matches with some of the top UK and Saudi esports athletes, competing at the National Esports Performance Campus in Sunderland and at Gamers8 later next year in 2024.
This partnership underscores the commitment of both federations to fostering international cooperation and growth within the esports industry and heralds an exciting era of opportunity, investment and development.
HRH Prince Faisal Bin Bandar bin Sultan, Chairman of the Saudi Esports Federation, said: "Saudi Esports Federation is constantly evolving and creating new pathways for players to gain new experience, and our cooperation with the British Esports Federation will play a key role in fostering talents and unite the esports community. By joining forces, I'm sure that we can create a platform that empowers players, cultivates innovation, and paves the way for a thriving esports industry in both nations and beyond."
Chester King, CEO of British Esports, said: "We are excited about this collaboration, which is poised to usher in a new era for esports in the UK. As two of the world's leading esports federations, our joint efforts will undoubtedly shape the future of the industry, providing incredible opportunities for esports athletes, professionals and enthusiasts alike."
PUBG MOBILE Global Championship Grand Finals 2023: When, Where & How to Watch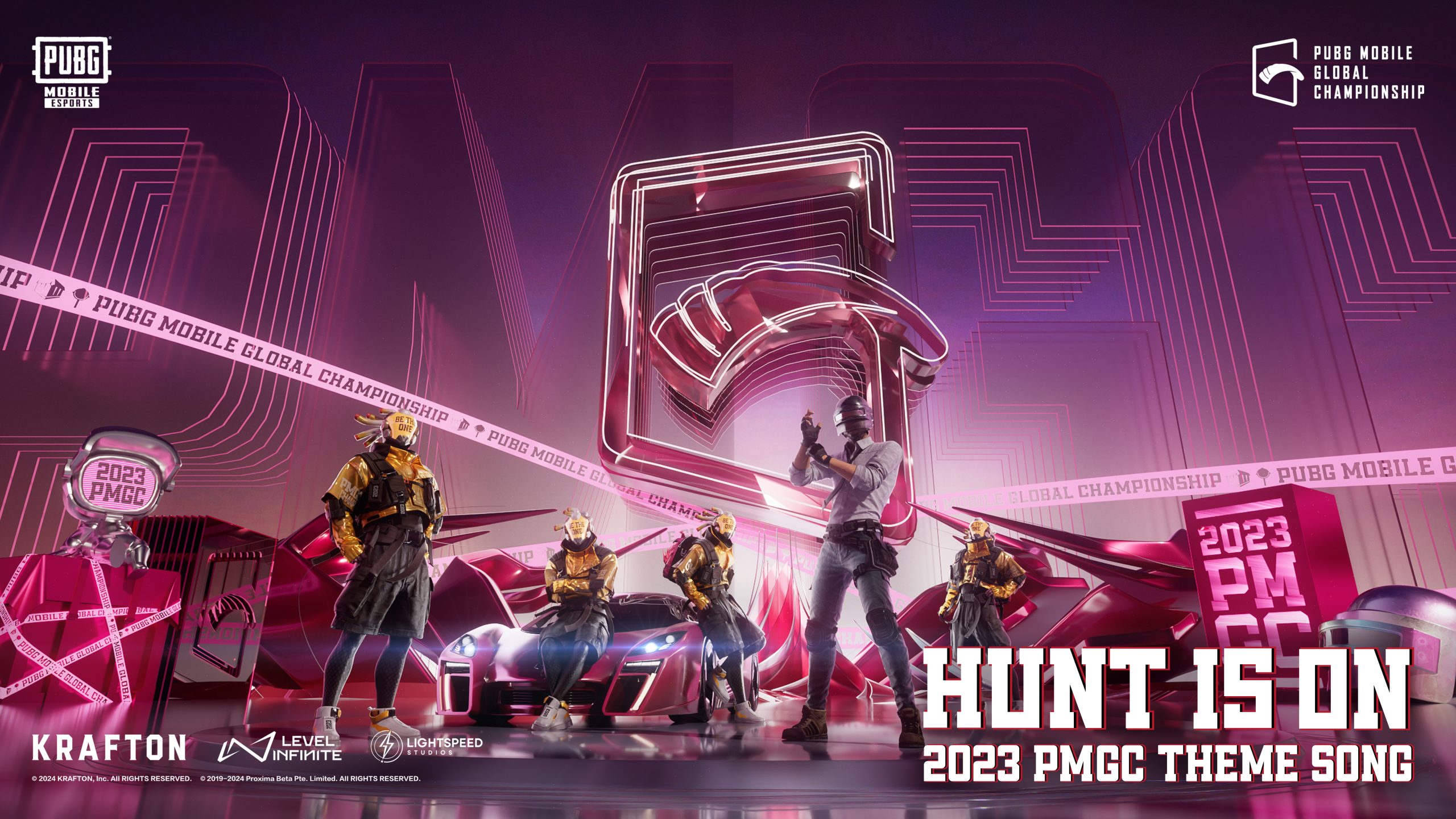 Reading Time:
2
minutes
As the PUBG MOBILE Global Championship (PMGC) heads towards the final stages of the tournament, the final top sixteen teams are gearing up to compete in the showdown of the year! Set to take place this weekend in Istanbul, Türkiye, only one team can rise to the top to be crowned PUBG MOBILE World Champion and take home the biggest share of the $3 million prize pool.
From Friday 8th to Sunday 10th December starting at 10:45 (UTC+0) on the PUBG MOBILE Esports Youtube (https://www.youtube .com/PUBGMOBILEEsports), Facebook (https://www.facebook .com/PUBGMESPORTSOFFICIAL/), Tiktok (https://www.tiktok .com/@pubgmobileesports), and Twitch (https://www.twitch .tv/PUBGMOBILEESPORTS) channels, fans can tune in to witness the culmination of this year's PUBG MOBILE Esports cycle. Sixteen teams will play six matches each day, meaning they have a total of eighteen matches to prove themselves worthy of the ultimate trophy.
The 2023 PMGC Grand Finals will feature the best teams from across the globe having battled their way through multiple rounds of tough competition to reach the PMGC Grand Finals.
The teams that will compete to become PUBG MOBILE World Champion are:
4Merical Vibes
Alpha7 Esports
D'Xavier
FaZe Clan
IHC Esports
Loops
Major Pride
Morph GPX
Nongshim RedForce
Persija Evos
S2G Esports
Six Two Eight
Stalwart Esports
Team Weibo
Titan Esports
Yoodo Alliance
Fans wanting to get in the spirit of the Grand Finals can listen to the official theme song of the 2023 PMGC, 'Hunt Is On'. The music video is available to watch on YouTube (https://www.youtube .com/watch?v=K4NIf-lwsuM&list=RDCMUCmeeY9kzNswUpbYyJntb3Aw&start_radio=1).
of the finals, catch the action in person can watch the PMGC Grand Finals event live at the Ülker Sports and Event Hall in Istanbul, with tickets available via Biletino (https://biletino .com/tr/e-qqb/pubg-mobile-dunya-sampiyonasi-pmgc-2023/?s=true) or Biletix (https://www.biletix .com/etkinlik-grup/394683752/TURKIYE/tr).
The PMGC Grand Finals will also be available online via livestreams across PUBG MOBILE Esports channels on Youtube, Facebook, Tiktok, and Twitch.
Ownership Group Behind Version1 Enters Strategic Partnership With G2 Esports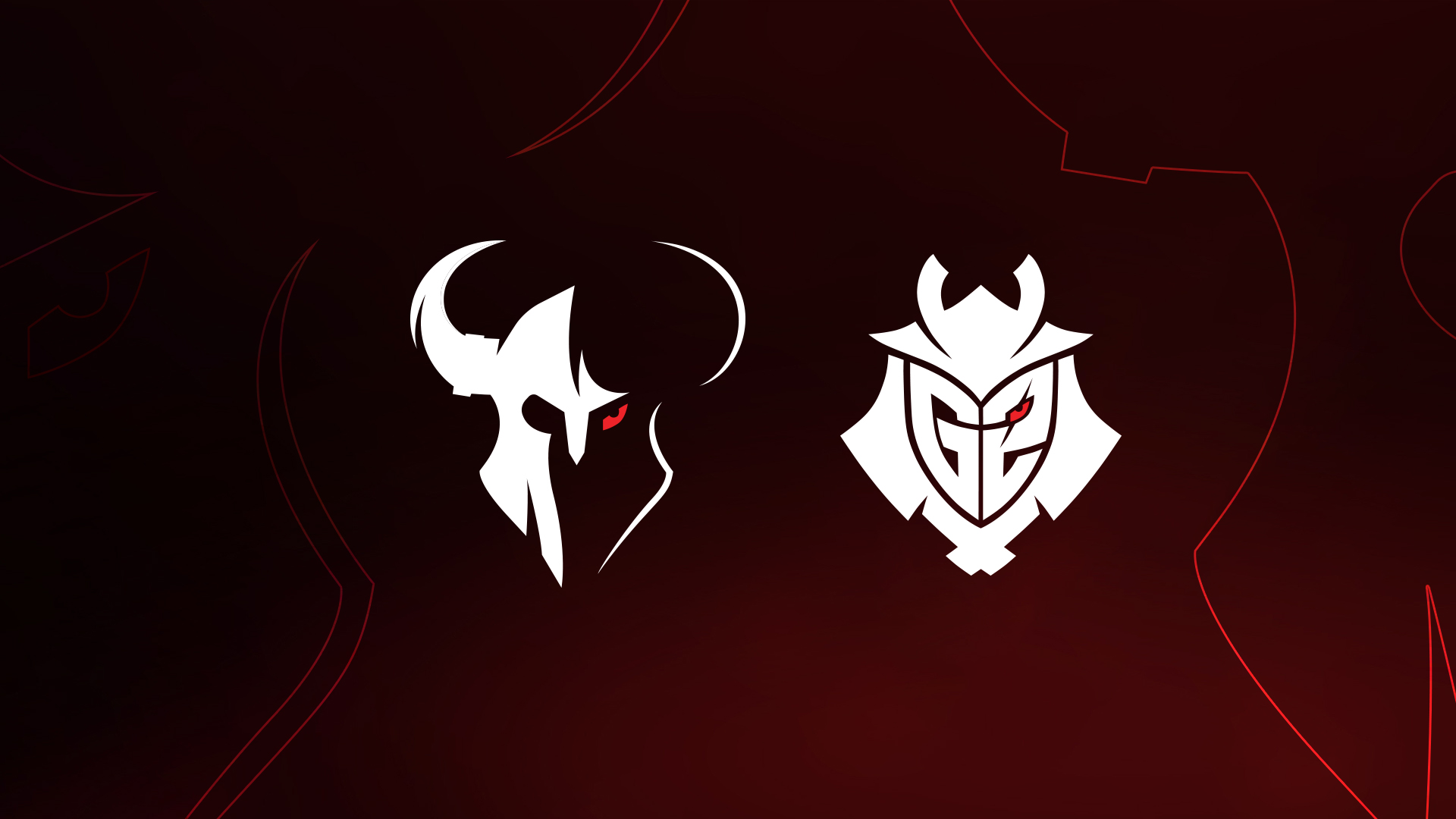 Reading Time:
2
minutes
Esports organization Version1 has entered into a strategic partnership with G2 Esports in which Version1's ownership will become G2 shareholders and G2 will receive operating rights to the Minnesota Røkkr Call of Duty League team. Version1 has fielded championship teams across the Call of Duty League, Rocket League and VALORANT, and is backed by WISE Ventures, the investment arm of the Wilf family, owners of the NFL's Minnesota Vikings and MLS and NWSL teams Orlando City SC and Pride, among other holdings, and entrepreneur and investor Gary Vaynerchuk.
The partnership marks a huge milestone for G2 Esports as the organization continues to expand its footprint in North America, one of the largest esports markets. Recently, G2 Esports announced its entry into VALORANT through the VCT Americas league with the acquisition of players from The Guard, and this new partnership enables G2 Esports to enter into the Call of Duty League™, with the Minnesota Røkkr team.
With the entry into Call of Duty League™,, G2 Esports continues to redefine its position as a truly global esports and entertainment organization – one of very few organizations to have as many properties, and is continually thriving at a sustainable pace. The company will now field rosters in 8 major esports titles including League of Legends, VALORANT, Counter Strike, Rainbow Six, Rocket League, Wild Rift, Sim Racing and Call of Duty, with 5 out 12 teams outside of Europe.
"Today marks yet another huge and impactful milestone for G2 Esports as we continue to expand and push the boundaries of what we want to achieve as an organization," said Alban Dechelotte, CEO of G2 Esports. "We're thrilled to welcome the Wilf Family and Gary Vaynerchuk  to the G2 family. This strategic partnership brings us a step closer to our goal of expanding into the truly global esports organization. We've established ourselves as a powerhouse in Europe and it's no secret that North America, alongside expansion into Asia, is a big priority for us. We can't wait to bring the G2 way to yet another esports league with Minnesota Røkkr in the Call of Duty League™; it's one of the most exciting leagues in North America with highly engaged and passionate fans. We're excited to show them how G2 does things, and look forward to winning more trophies for our North American fans."
With this move, the Version1 brand will be put on hold with no plans to field competitive teams. Founded in 2019, Version1 teams won a major title in the Call of Duty League™, an international Rocket League event, multiple regional championships in Rocket League and VALORANT Game Changers, and qualified for six international majors across Rocket League and VALORANT. The organization established a strong regional and national fan base while raising the bar for live event experiences, community engagement and content. The ownership group continues to see the value and potential of the esports industry, which is why they are excited to remain in esports through this partnership, and trust that G2 will continue to build toward their shared vision as G2 expands its global footprint.
Jonathan Wilf, President & Ownership Partner of Version1, commented, "I am excited about the next chapter for the Version1 story. We continue to believe in the future of esports and know partnering with a top tier organization such as G2 will best position our group for future success."
Konrad von Moltke, Principal of WISE Ventures, added, "We have been impressed with what G2 has built: a competitive powerhouse, a strong and growing commercial engine, and a passionate and loyal fan base. In what has been a challenging esports market environment, G2's focus on sustainable growth has been remarkable."
ICE Esports Betting Conference provides the keys to unlocking huge sector potential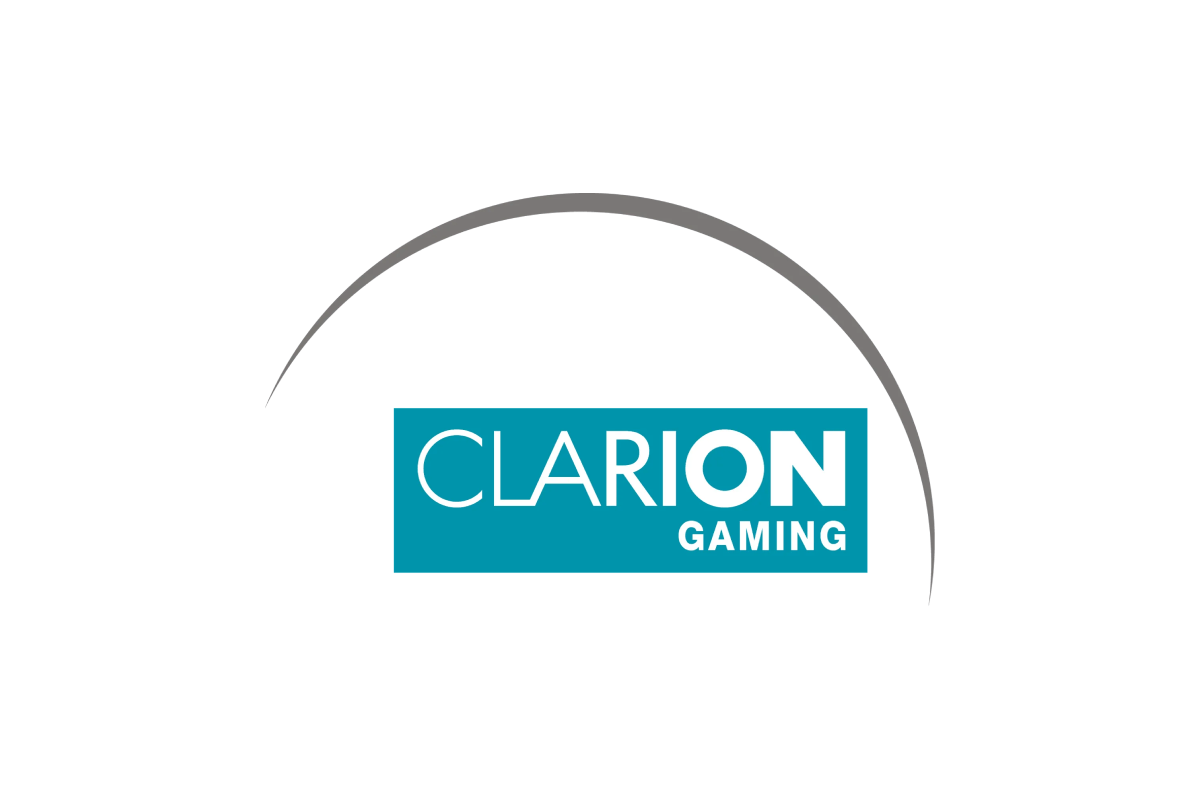 Reading Time:
3
minutes
The Esports team at Clarion Gaming has announced the make-up of its Esports Betting Conference (EBC) which is being held on 8 February at the ICC Capital Suite, part of ExCeL London.
The Conference comprises a blend of issues and topics including insights on the status of Esports in the Americas, practical strategies to engage with Gen Z, data integrity and how to maximise its value as well as an exclusive session delivered by Better Collective which will unpack the brand's game-changing esports strategy.
Will Harding, Head of Esports at Clarion Gaming believes the Conference provides the industry with a perfect complement to the activities taking place at the Esports Arena, which is the most visited feature on the ICE show floor. He explained: "This is the first year that we have curated the Esports Betting Conference in-house: the topics reflect the key issues of the moment and provide a parallel narrative to the F1-themed adrenaline rich experience available in the Esports Arena."
"The Conference unlocks the immense potential which exists at the crossroads of esports and betting. It will put industry professionals wishing to understand the dynamics driving this phenomenon in pole position by drawing on the expert insights of pioneer brands including Rivalry, and Better Collective."
To secure a ticket add an EBC conference pass during the ICE London registration process: https://www.icegaming.com
Esports Betting Conference Agenda
Esports Enthusiast Insights Across the Americas: How to Score a Critical Hit in these Geos
09:15- 9.35
Daniel Offen, Insights and Data Lead at Loadout will explain the company's data-driven quest gathering vital statistics from esports fans across North and South America. Having identified the hottest esports gaming trends and player preferences Loadout will use the platform provided by the Conference to share their findings and in the process help delegates to master the Americas.
Rivalry Presents – Gen Z & Sports Betting: How to Capture, Engage, and Entertain the Next Generation of Fans
9.35- 10:30
With Gen Z coming of legal betting age, this digitally native customer will be the gambling's industry core demographic. But with Gen Z wagering online less than their Millennial counterparts, how can the sports betting industry adapt its products to capture a cohort accustomed to real-time, interactive, and engaging entertainment? Rivalry's Director of Product Design David King and Senior Manager of Games Andre Nogueira will explore how betting products and brands can better engage the next generation of fans, and why entertainment value is key in capturing this digital audience.
Stepping out of the Data Beta
11.00 – 11.40
A panel of data experts dive into the critical aspects of data integrity, optimal data sourcing and the effective application of data within esports. The session will unravel the complexities of maintaining data accuracy, pinpoint the prime sources for trustworthy data and unveil the secrets to maximizing the potential of what is a valuable resource.
Playing to Win: Better Collective's Esports Power Play
12.10 – 12.40
Better Collective will reveal the brand's game-changing esports strategy following the acquisition of HLTV and Futbin. The session will explain how Better Collective is translating raw data from HLTV into actionable insights and turbocharging fan experiences using Futbin's unique offerings. This EBC session is a unique opportunity to gain exclusive insights to Better Collective's strategy and the exciting future that's being created for both fans and players.